Two More Indian Beaches Enter Coveted 'Blue Beach List'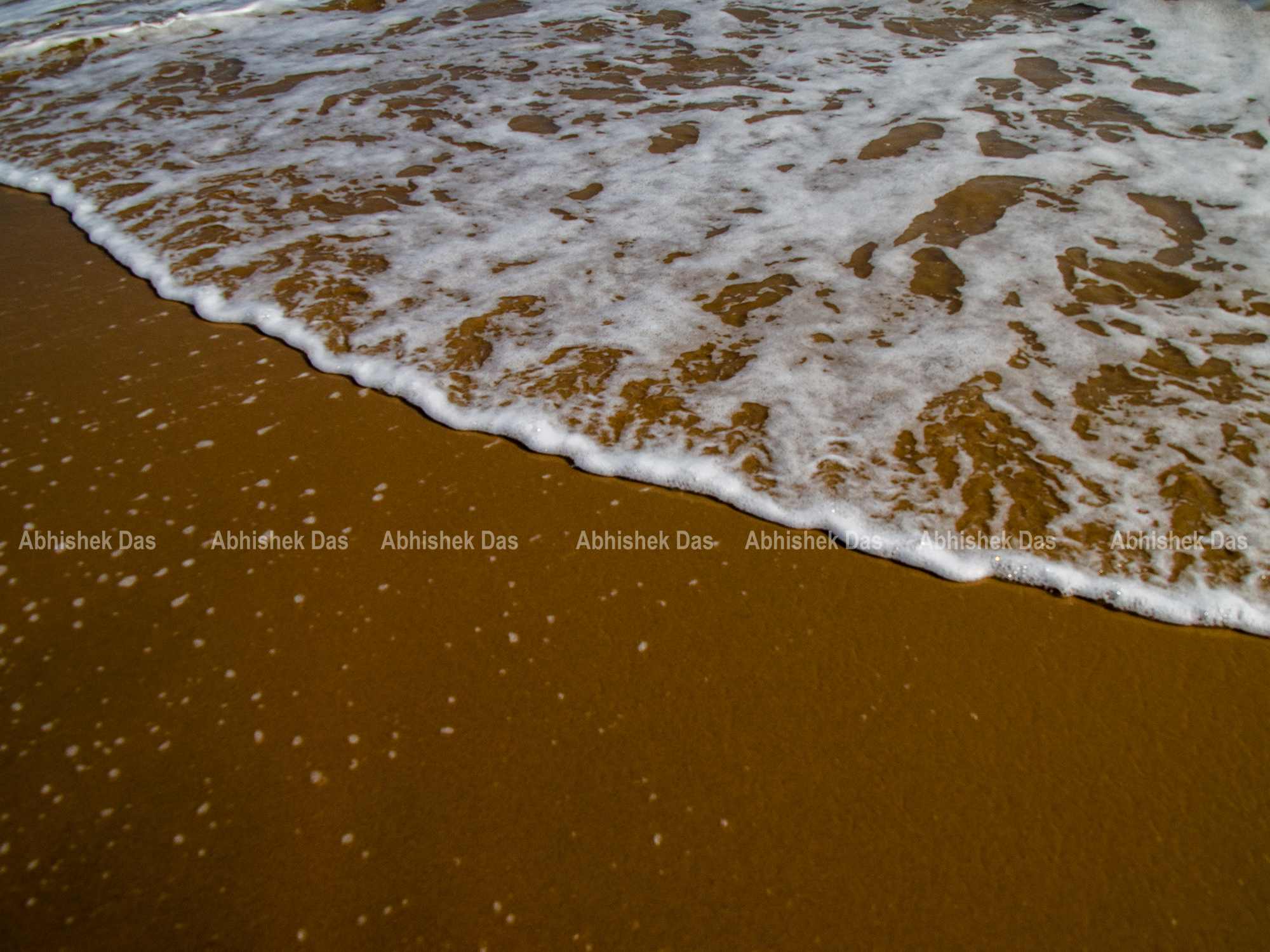 In the field of conservation and protection of our precious ecosystem, India has been playing a leading role in recent years. Be it flagship programmes run by the government or raising consciousness among the general people, there are relentless efforts being made on every front!
These efforts are indeed bearing fruits as two more of India's beaches have entered the list of coveted Blue Flag labelled beaches taking the total number of beaches with this label to 12 in India.
Wondering what is the Blue flag label and which are certified under it. Well, we have got all your queries sorted! Read on to find out.
What is the Blue Flag Label?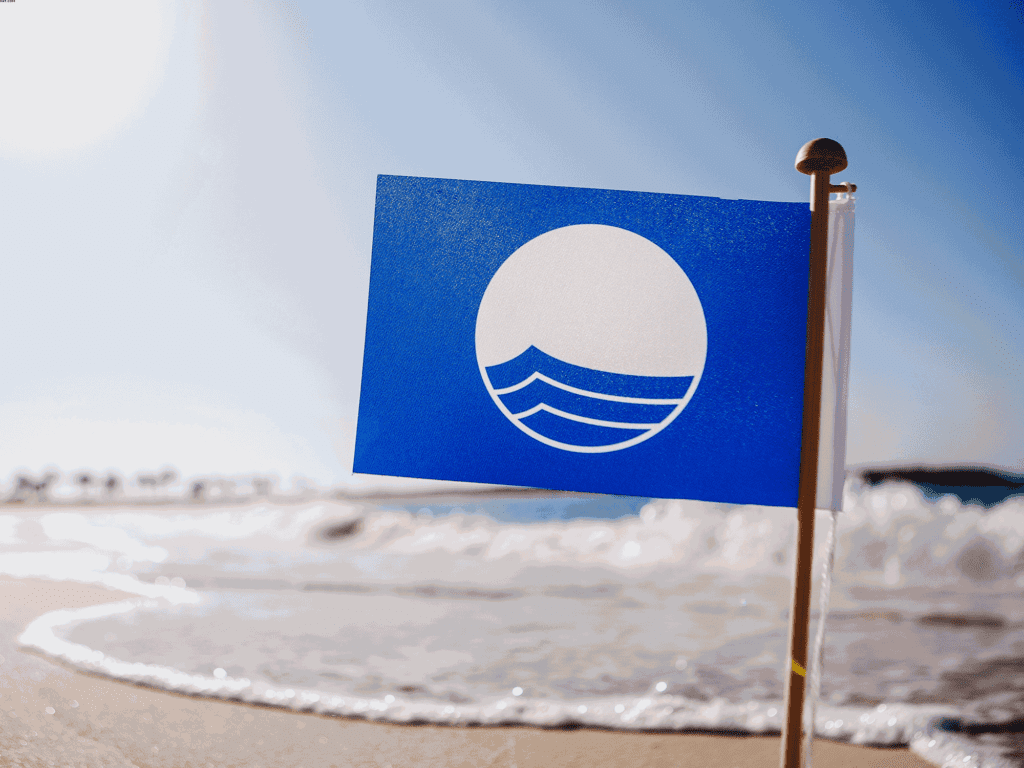 The Blue Flag Beach label or Blue flag certification is an eco-label that is given to the cleanest beaches across the world. This globally recognised label is indeed a matter of great pride and prestige as it is accorded by the Foundation for Environment Education in Denmark (FEE).
To qualify for this award, several stringent environment-related criteria have to be met & maintained! Naturally getting this award is a great impetus towards tourism & sustainability initiatives for the beaches. So, let's find out which are two new Indian beaches to enter this list:
Minicoy Thundi Beach-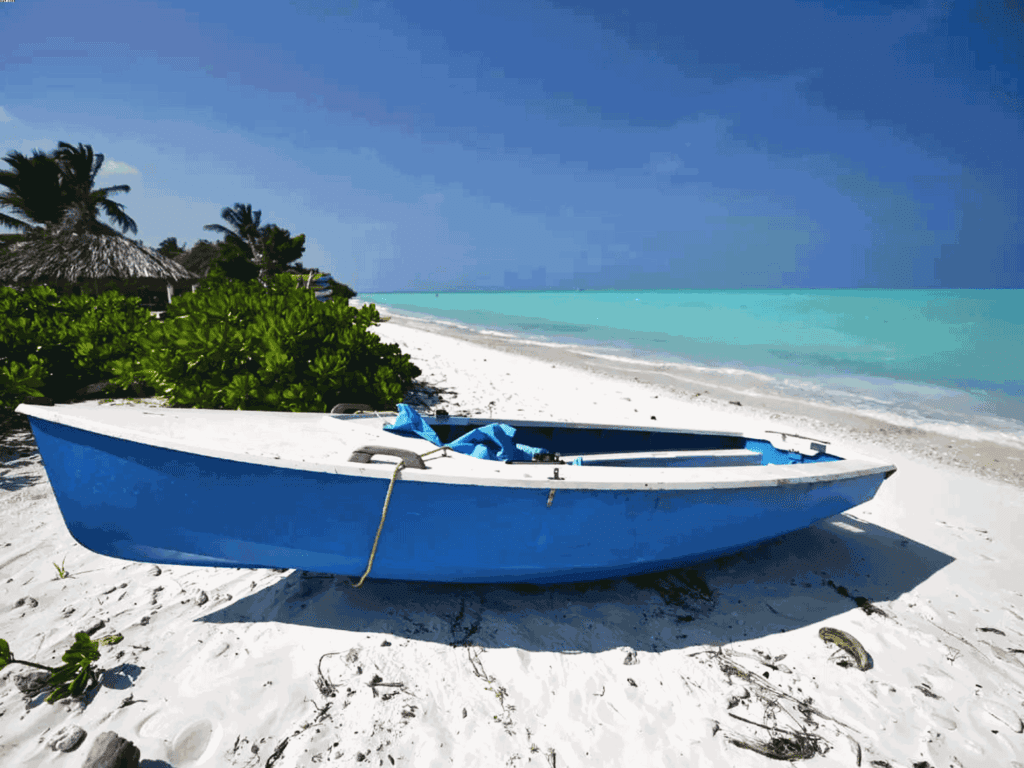 A breathing beautiful island, Minicoy Thundi beach is a part of the Lakshadweep Archipelago. Its turquoise blue water lapping on white sand makes it a paradise for nature lovers & swimmers. If you planning a romantic getaway with your special one, this is the island that we recommend to you. This is definitely one of the best Lakshadweep beaches.
How to reach?
The nearest airport from Minicoy is in Agatti island, which is connected by regular flights from Kochi.
Kadmat Beach-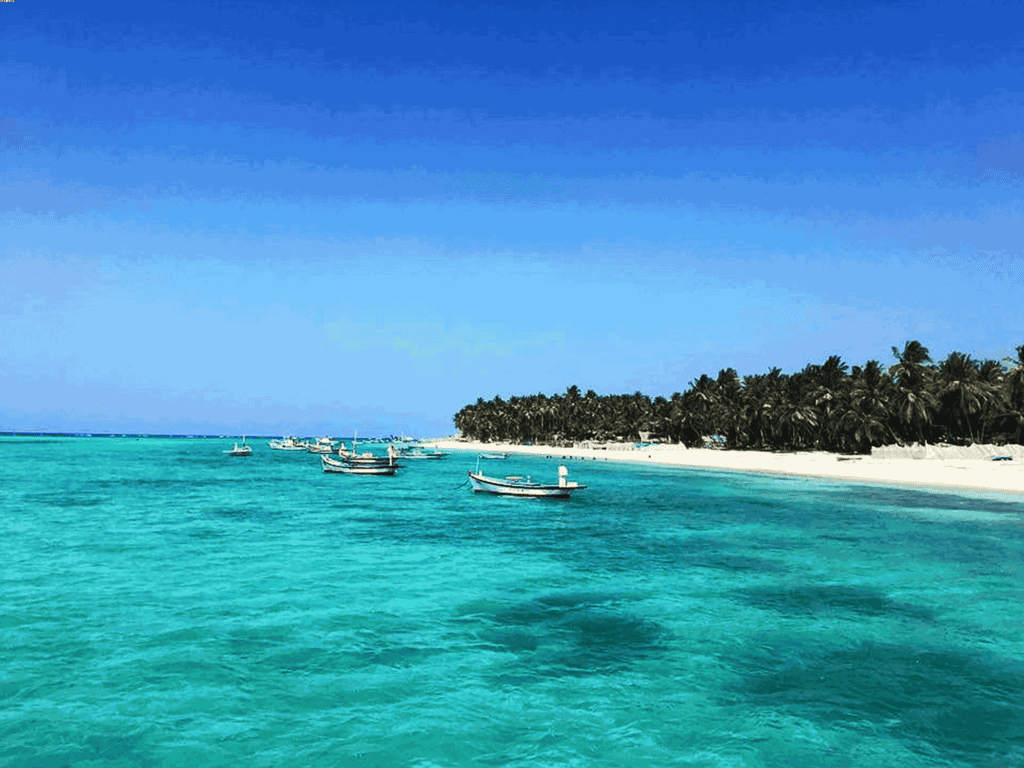 Another equally beautiful island that is sure to win your heart with its beauty among the Lakshadweep islands is Kadmat Beach. Needless to day, this coral island too meets all the standards set by FEE owing to its cleanliness and superb efforts in the direction of conservation.
Did you know? Kadmat island is also known by the name Cardamom Island! If you are an adventurous soul, the island also offers exciting opportunities to try out snorkelling and other water activities.
How to reach?
Located nearly 77 km from Kadmat, the nearest airport is located in Agatti.
Up next on this exciting list is already blue fagged certified beaches of India:
Eden Beach-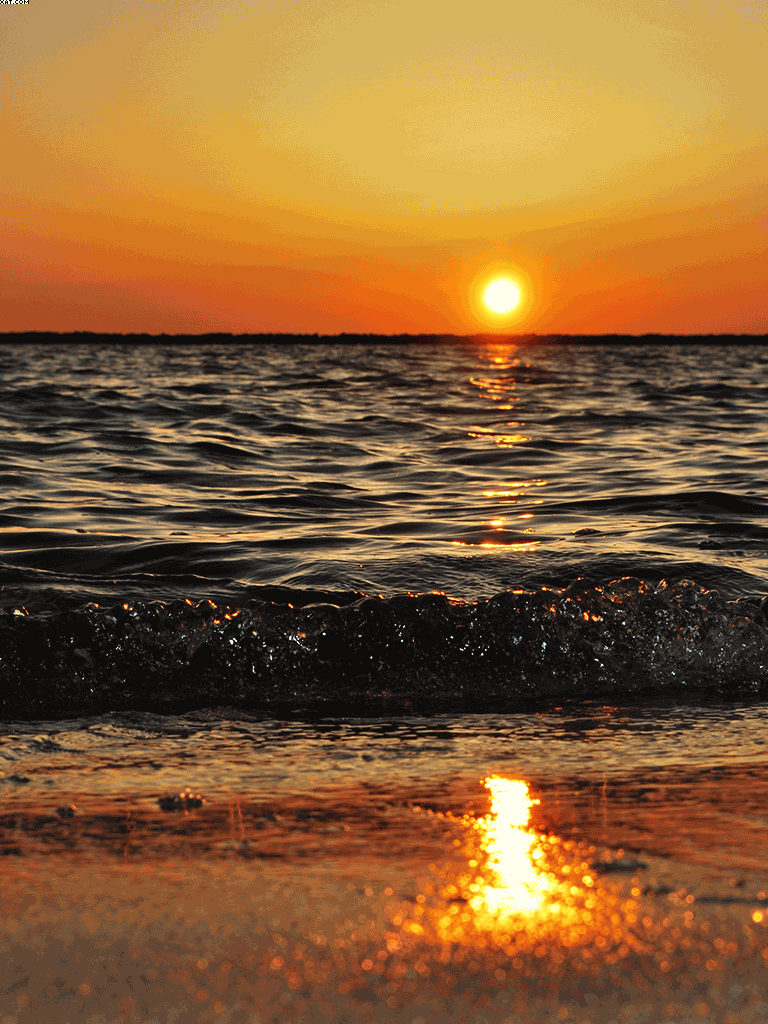 A hidden beauty that is counted among the offbeat gems of Puducherry, Eden Beach earned the Blue flag certification in 2019. Surrounded by swaying coconut tree plantations, this beach is sure to give you a Kerela vibe. Small umbrella huts and a towering watch tower give it the ideal holiday beach vibe that every traveller looks forward to.
How to reach?
The nearest railway station is in Puducherry which is located 10km away.
Kovalam Beach-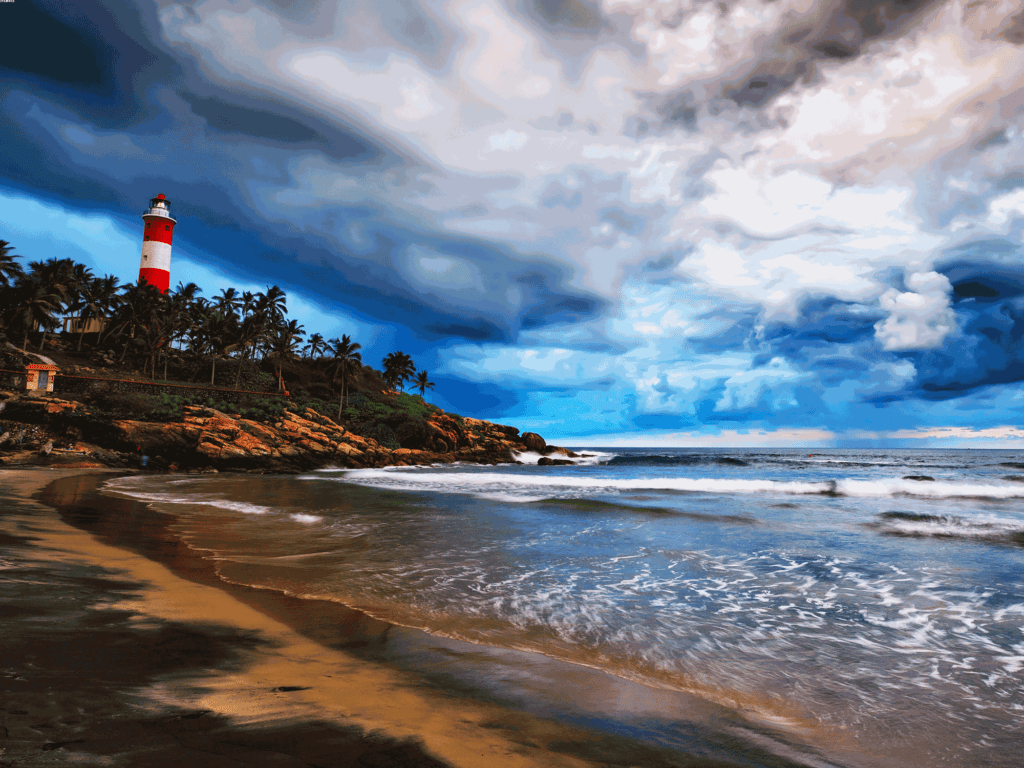 Covelong beach, better known as the Kovalam Beach of Tamil Nadu. Just 40 km away from the city of Chennai, it is a much sought-after spot among all adventure lovers. Try your hand at surfing or other types of adventure sports that are sure to give you unforgettable memories. Or you can enjoy a quiet afternoon of sunbathing in this ancient Dutch Fort.
How to reach?
The nearest airport to the beach is in Trivandrum which is located 15 km away.
You may also like: 10 Enchanting Islands of India
Shivrajpur Beach-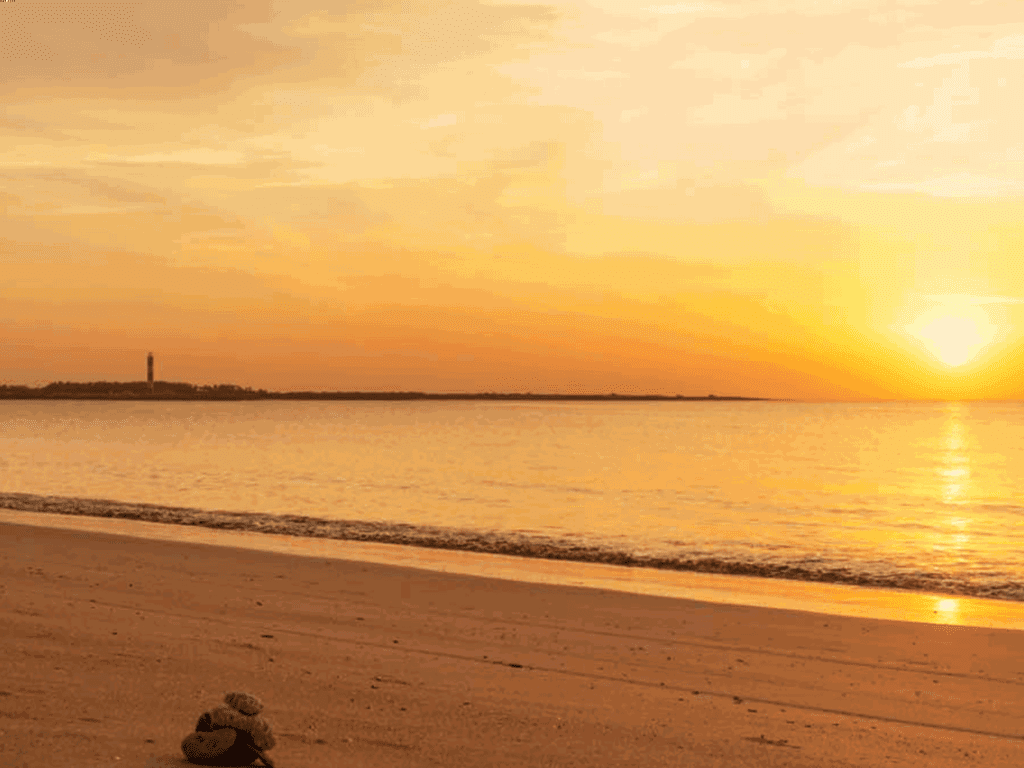 If you thought that the Southern part of India is the only region blessed with heavenly beaches, this one name is here to prove you wrong. Equally beautiful and scenic, Shivrajpur Beach is located 12 km away from the city of Dwarka. Standing true to its prestige as a blue flag-certified beach, you can spot dolphins and beaches here. Several other tourist attractions are located in close vicinity here, including the Okha Madhi which is famed for its fine sands.
How to reach?
The nearest railway station is located in Dwarka which is 14 km away from the beach.
Golden Beach-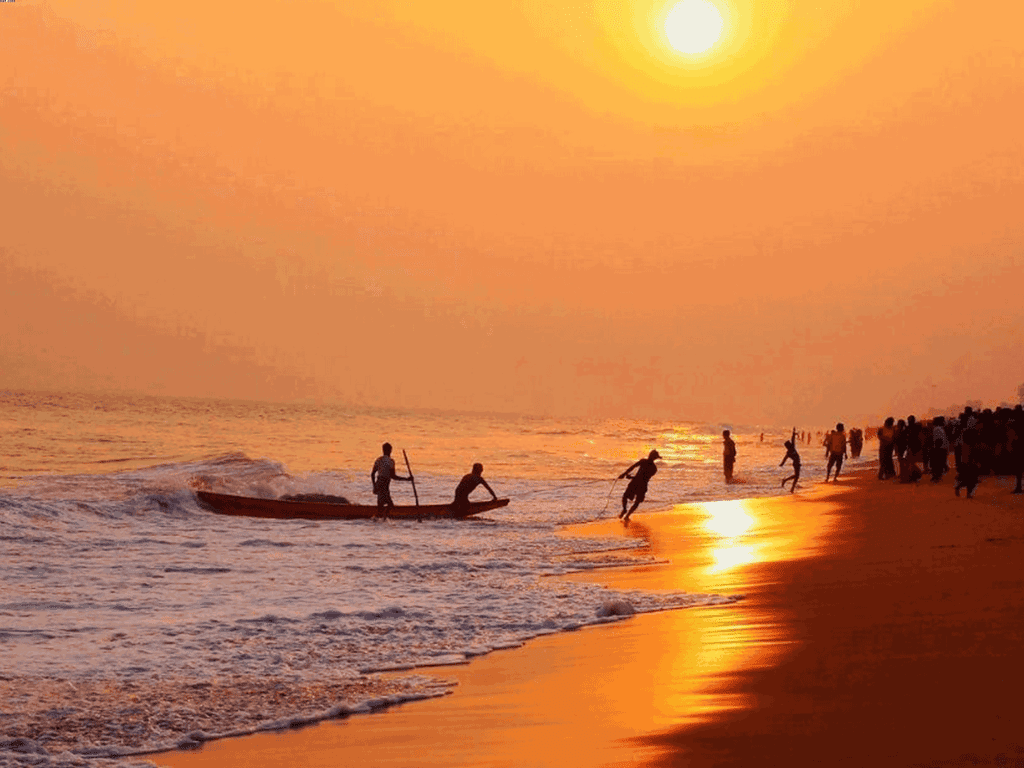 Located on the eastern coast of India, Golden Beach also known as Puri Beach is located as its name says in Puri, Orrisa. Not just is this island in the famed blue flag list, but it is also the place where you can see the art of many famous sand artists too. The annual Puri Beach festival is another attraction to the place. If you plan a visit Golden Beach, do not forget to stop by its various seafood shacks and pay homage to the heritage Jaganath temple.
How to reach?
The nearest railway station in Puri is well-connected to all major railway networks across the country.
You may also like: Exploring the Best 10 Tempting Coastal Seafoods in India
Kappad Beach-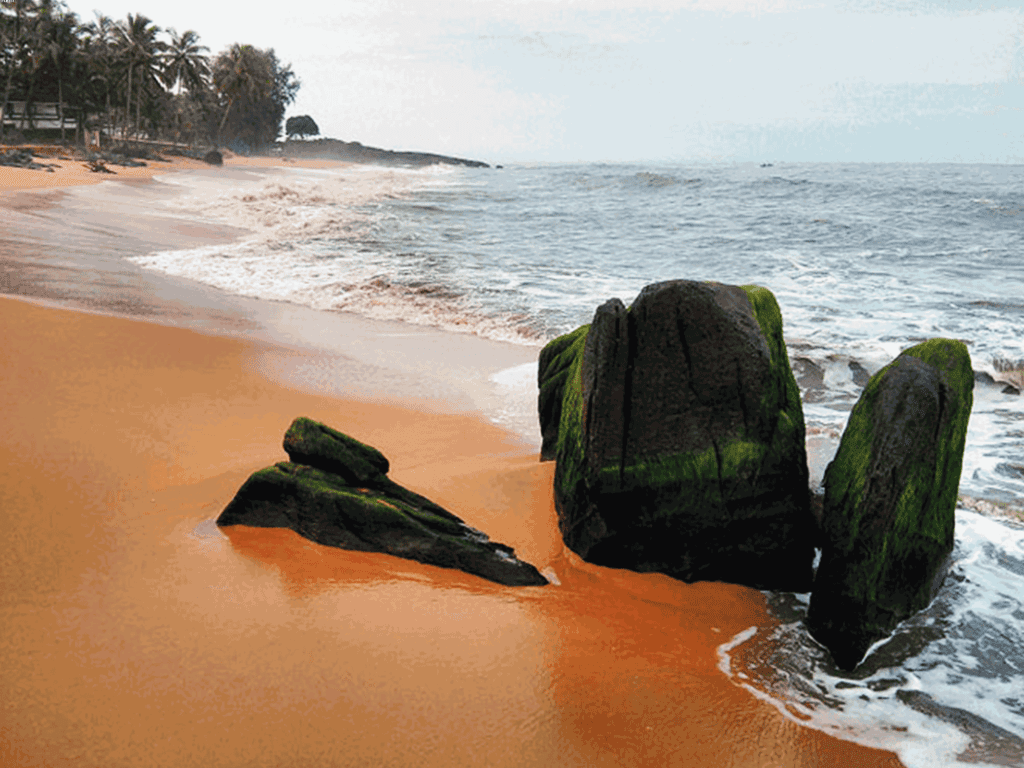 Have you been to Kozhikode? If so, you could not have missed a visit to the famed Kappad Beach. Yes, this tourist's favourite ancient beach has also qualified for the coveted Blue Flag List. This may come as a surprise as many believe this beach was discovered some 500 years ago by Vasco Da Gama and his men and it was on this very shore that they had anchored. Despite its long history, its beauty and serenity have been well preserved along with its biodiversity. Activities like boat rides are the main attraction here, making it a tourist favourite.
How to reach?
The nearest airport is in Calicut, at a distance of about 23km
Kasarkod Beach-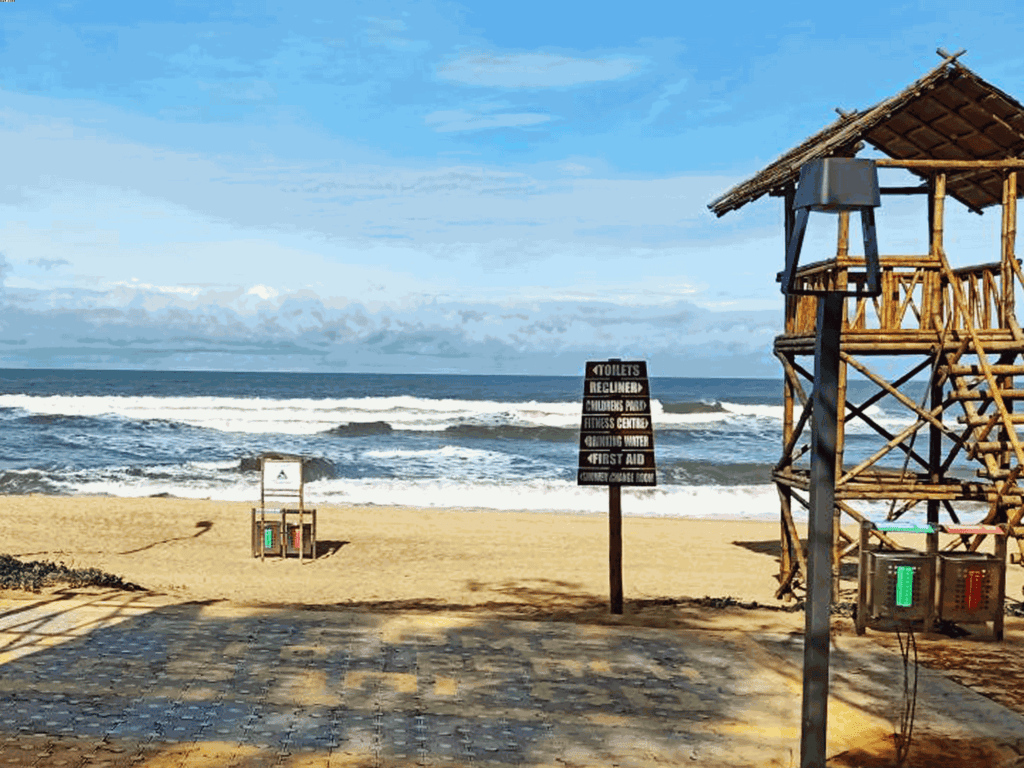 A genuinely offbeat beach destination, Kasarkod Beach is known for its beauty and calm as very few tourists throng to the place. Developed by Karnataka's forest department it was established with the aim of encouraging eco-tourism in the state. Covering a stretch of 5 km, the beach and its inviting white sand compel visitors to helplessly fall in love with its beauty. The remoteness of its location almost gives you the feeling of visiting a private beach that is reserved for your pleasure.
How to reach?
Owing to its remote location, only taxi services are available to connect you to this beach.
You may also like: Budget Travel Tips: Hack to Save Money for Solo Traveller
Ghoghla Beach-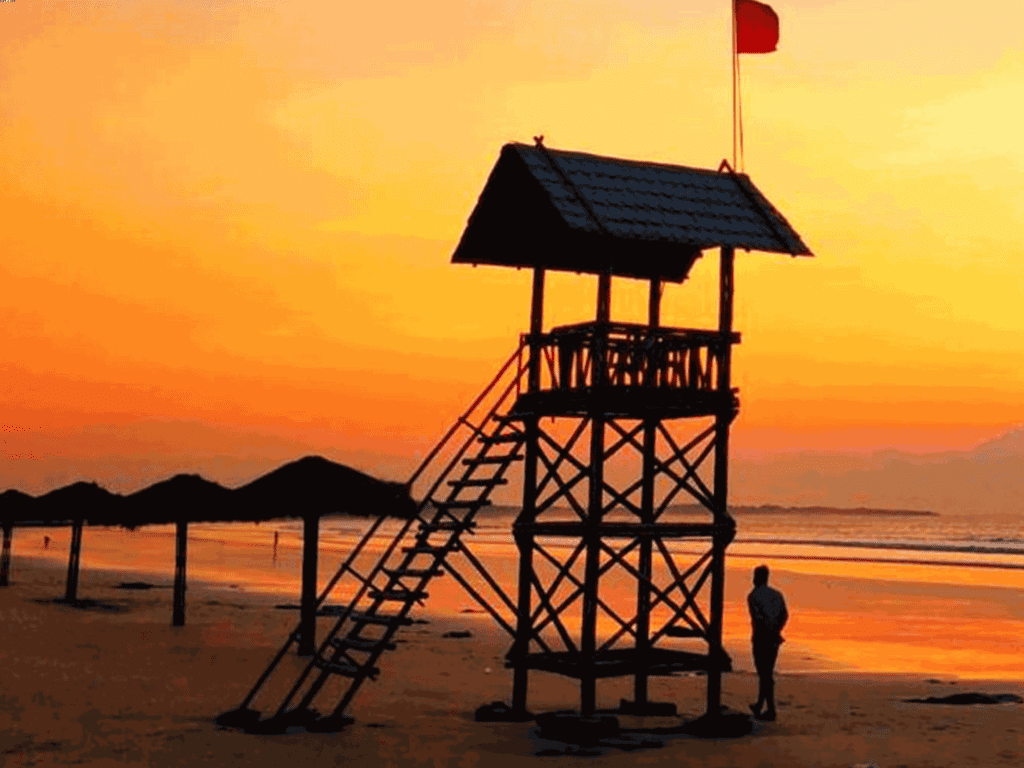 Located about 15 km away from the union territory Diu, Ghoghla Beach is one of the largest beaches among union territories. Known for its exciting range of adventure activities, the beach has something to offer for every age group. While children and senior citizens can benefit from its open gymnasiums and parks, the youngsters can get their adrenaline rushing with the array of adventure sports including parasailing, surfing, banana boat rides and more. The beach is equally inviting in all seasons as the warm sunshine and its clear waters remain equally inviting throughout the year.
How to reach?
Located only 15 km from the main town of Diu, the beach is accessible through various means of public transport.
Radhanagar Beach-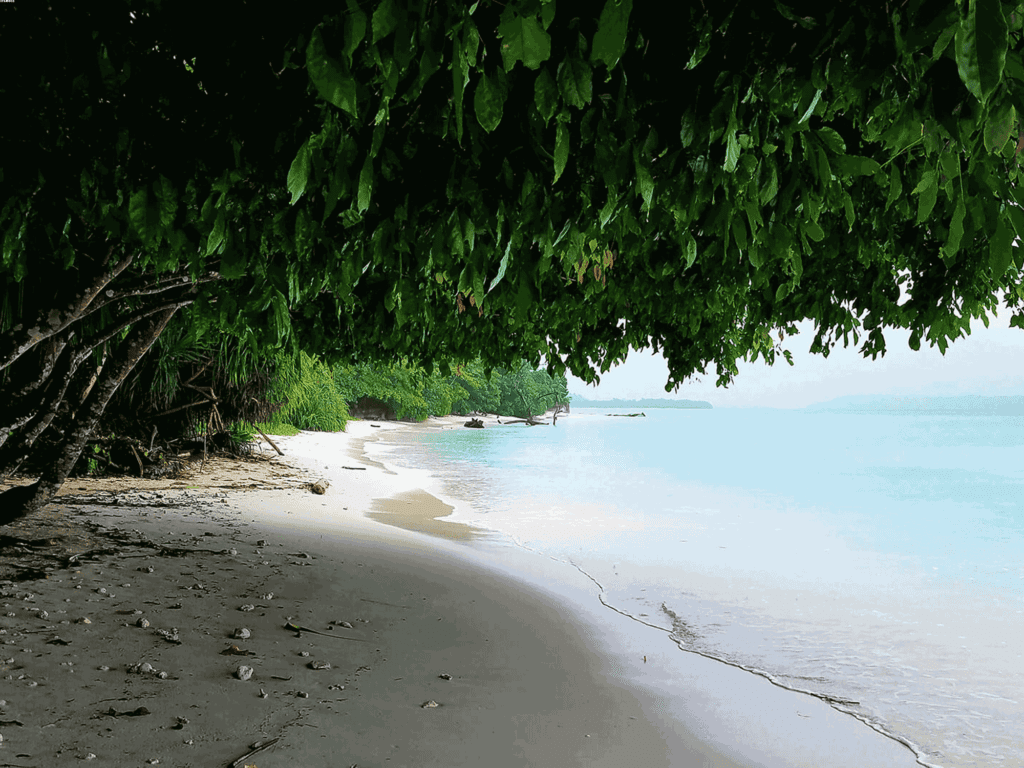 A famous attraction of Havelock Island, the Radhanagar beach has always been famous among the tourist circuit. In fact, in 2004, the beach was even recognised as the best beach in Asia by a popular magazine. It also went on to assert that the beach is the 7th best in the world. Owing to its eye-catching beauty and romantic setting, it is one of the best choices on our list for honeymooners. Plenty of huts along the beach make it the best place to relax.
How to reach?
Radhanagar Beach is about 12 km distance from Havelock Island Harbour. You need to take a cruise to reach the island. The beach is easily accessible from the harbour by road by bus, cab, auto, two-wheeler and cycle.
You may also like: 10 Gorgeous Beaches Of India You Haven't Heard Before!
Padubidri Beach-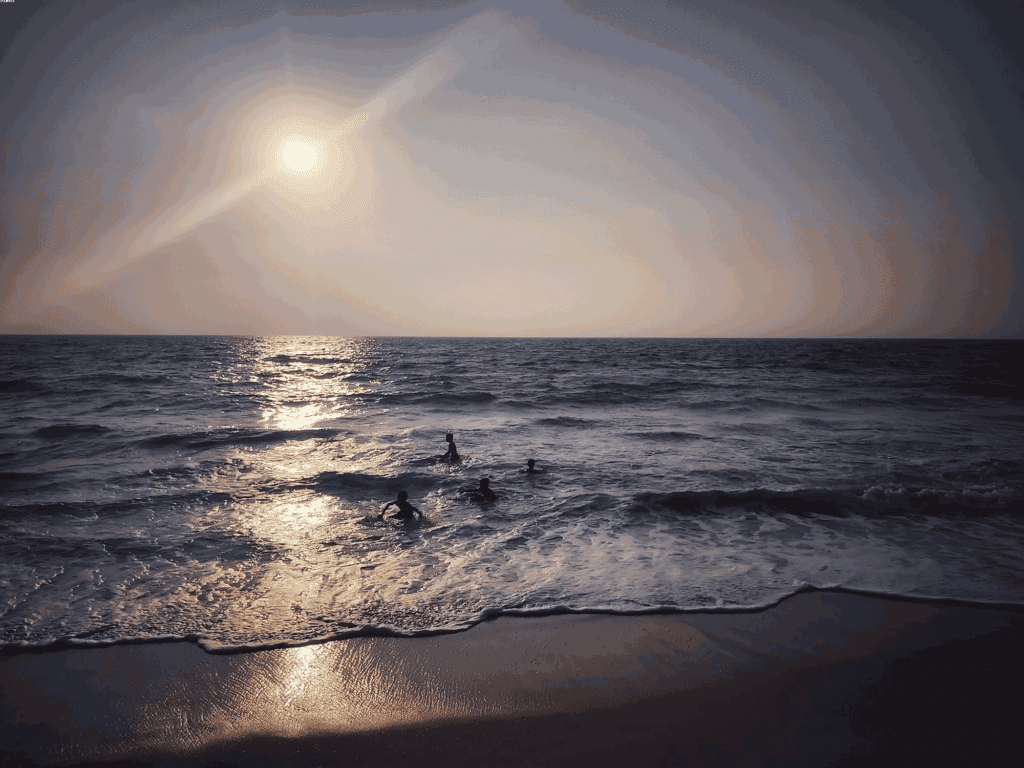 Located in Udipi, the Padubidri beach is just the kind of quiet and beautiful beach that every traveller reads of in travel magazines. Be it a quiet walk by the beach or lapping amidst the waves, this beach is the best place to spend some private time with your loved ones. However, if the romantic is not what excites you, then do not worry for the beach has plenty of opportunities for adventure sports too.
How to reach?
The beach is most easily accessible by road through National Highway 17.
Rushikonda Beach-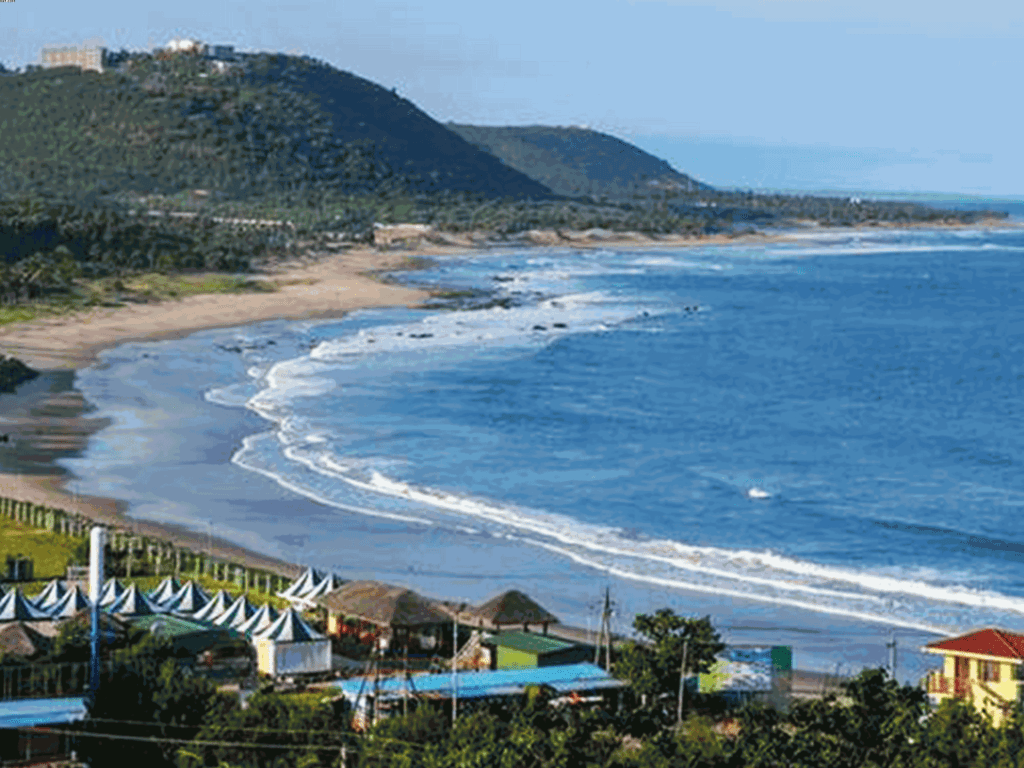 A few distances from Visakhapatnam, Rushikonda beach is one of the jewels among beaches in the Bay of Bengal. Surrounded by greenery that contrasts with its turquoise-blue water and white sand, it is literally a treat for your eyes. To add to the attraction of this place and make it tourist-friendly, the government has also facilitated several restaurants and cottages around the beach. However, if you are planning to stay in any of the cottages, we suggest that do your bookings well in advance
How to reach?
The nearest railway station is the Vishakhapatnam Railway station located at a distance of about 15 km from the beach.
Visit A Dreamy Blue Flag Certified Beach Today
Blue flag certifications play a big role in the foundation of environmental education and in raising awareness among people. India is fortunate to have such a vast number of blue flag certifications within its territory.
We are sure that after going through this fantastic list, you have your next holiday plan sorted. However, if you are worried about all the hassles of flight & hotel booking, local transport and more, we have you covered for that as well. At Solitary Traveller, we provide you with customised and curated travel itineraries that are specially designed just for you! So pack your bags and get set going with us today.