10 Gorgeous Beaches Of India You Haven't Heard Before!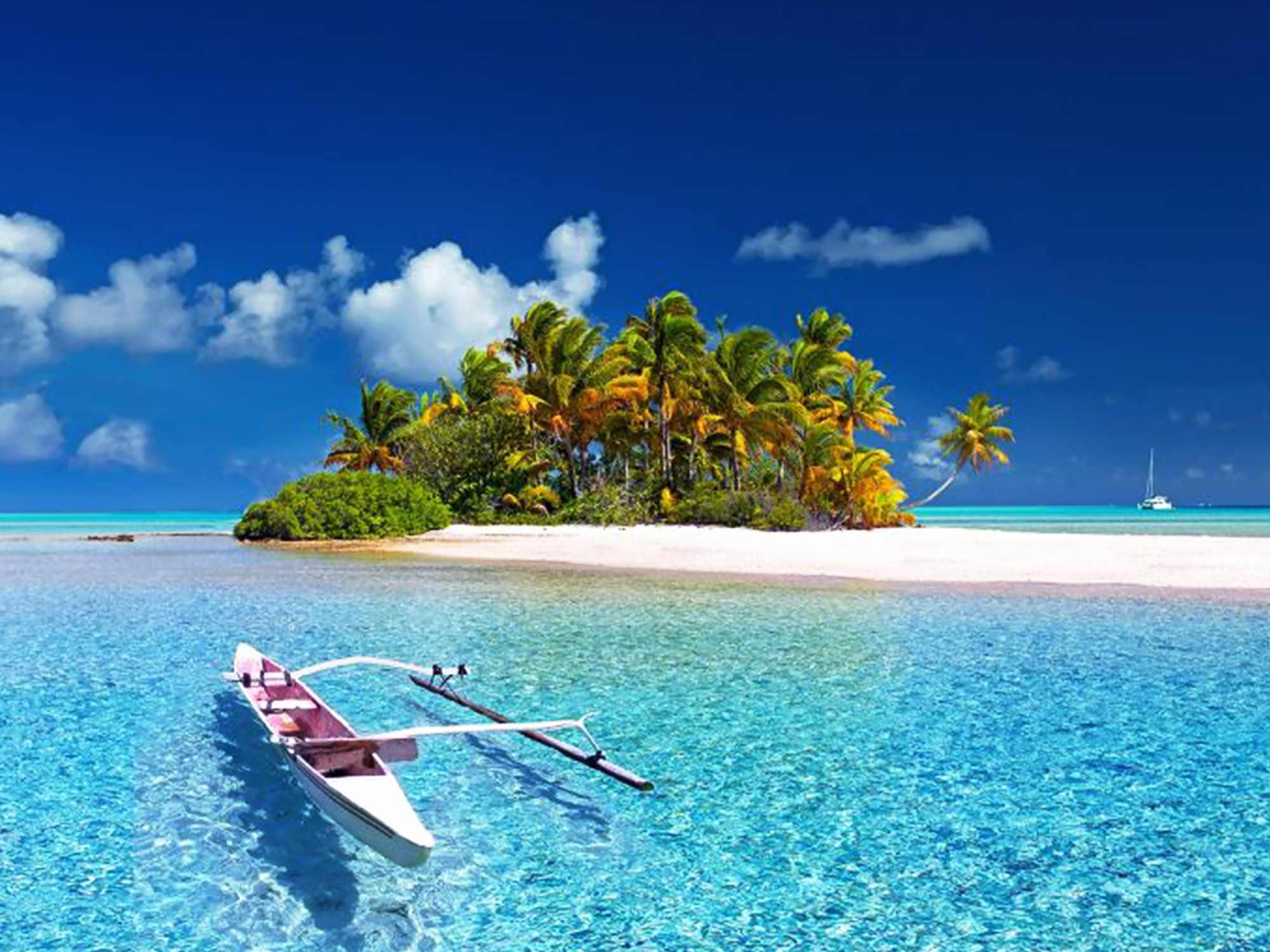 Winter is here already! The gloomy skies and the depressing cold weather make most of us long for a warm sunny getaway! And what could satiate this longing better than the bright sunny beaches! Owing to the long coastline of India, our country boasts of several stunning beaches that can compete with the best in the world.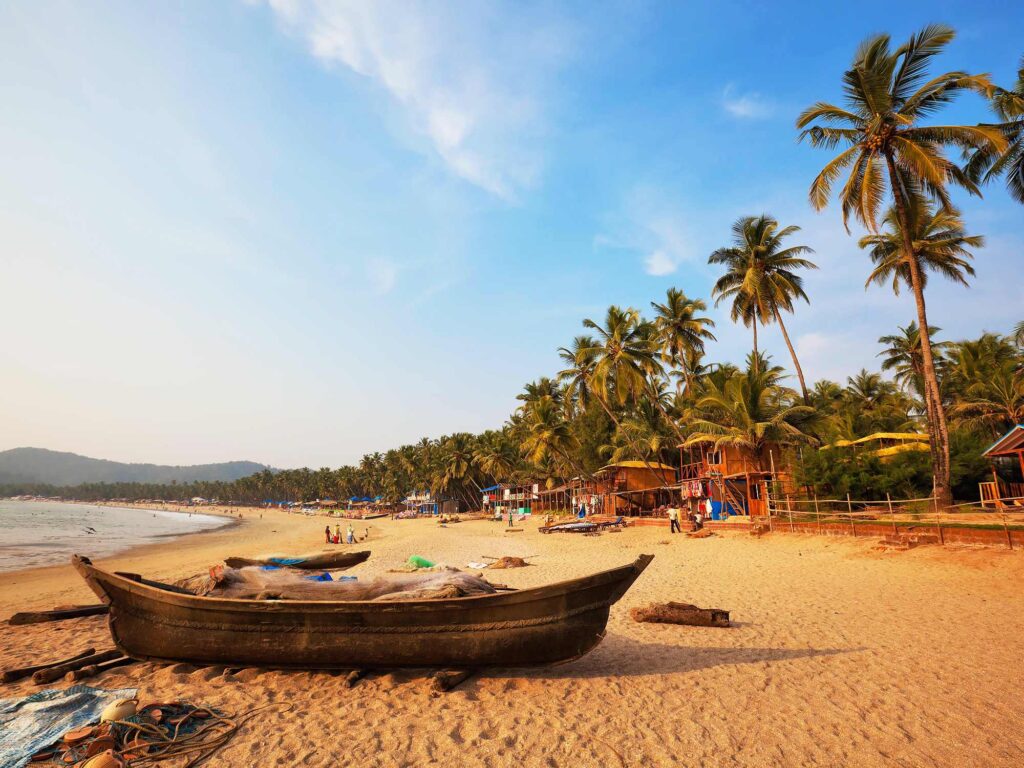 You may have heard of the Palolem beach, the Kovalam Beach, Baga Beach and Anjuna Beach. But these are just a handful of the beaches that are popular tourist destinations in India and have received their proper share of attention. However, the good news is there are several other lesser explored beaches that are waiting to marvel you with their beauty.
Wondering how to find out about these beaches? We have got you covered! Join us as we explore some of the stunning beaches of India that are still hidden from the usual tourist buzz:
Henry's Island, West Bengal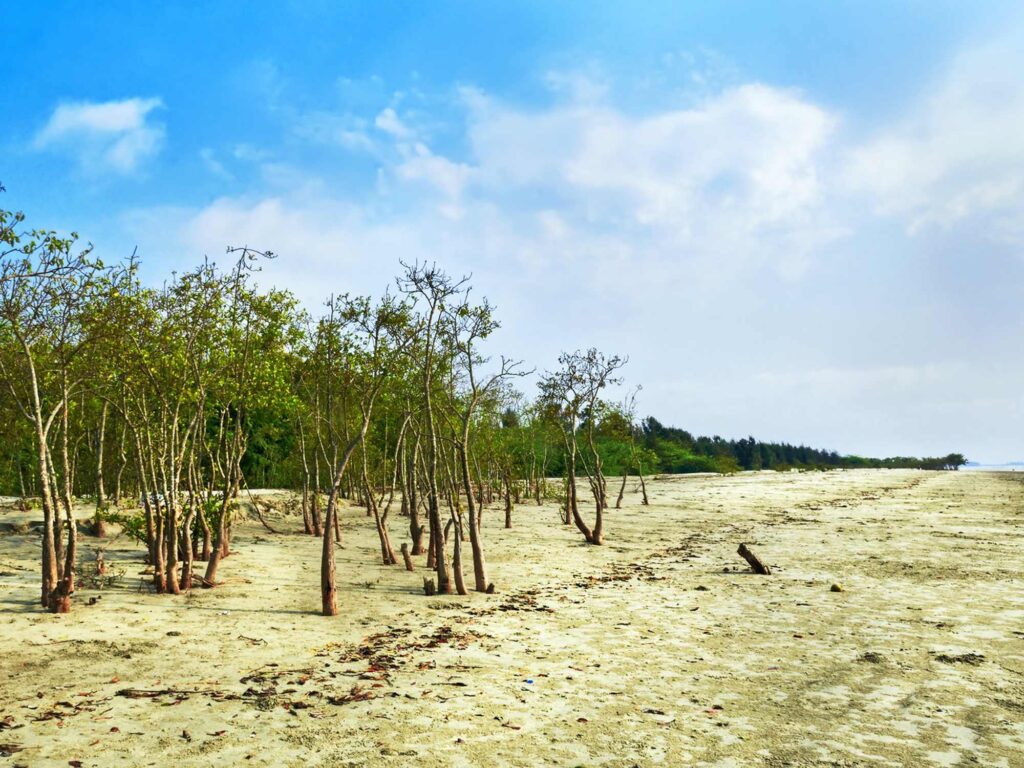 If you are a nature lover who loves exploring the untouched beauties, then Henry's Island is just the place for you. Situated in the southern end of West Bengal, the island boasts of golden beaches hidden behind thick greenery. If you enjoy bird watching and wildlife greenery, a weekend trip to Henry's Island can be very rewarding for you. For history buffs, the way to Henry's island passes through some historic towns such as Bishnupur. You can always take a short break and add this town to your itinerary.
What To Do?
Bathe in the golden beaches with its gentle waves. However, make sure you find out about the high and low tides from the localities. Go bird watching and enjoy the complete view of the island from its lighthouse.
Best time to visit:
September- April
How to Reach?
Henry's Island is well connected by roadways to Kolkata.
Astaranga Beach, Odisha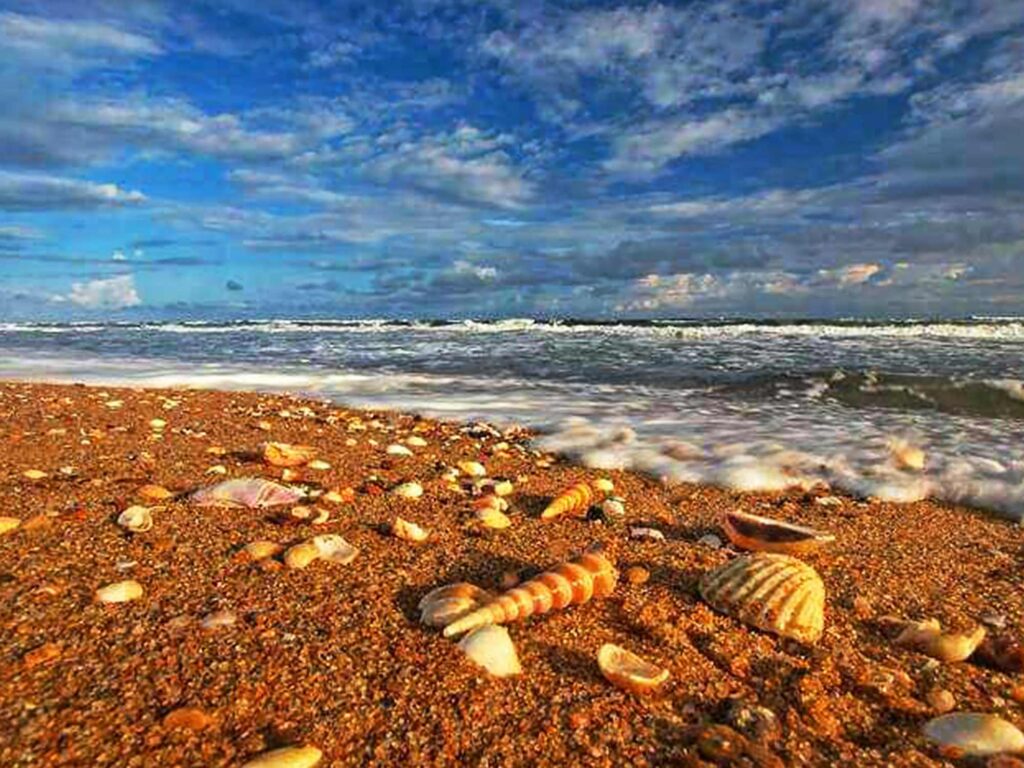 With most of the beaches in Odisha getting flooded with tourists, finding a beach that can offer you a calm and personalized experience can be quite amusing. Astaranga Beach is just that. Well-liked by all the offbeat travellers, Astaranga beach offers you just the calm that you are looking for. With turtles nestling near your feet and seahawks flying over your head, it just seems to be an experience out of the books. The beach is also known for the stunning sunset views that it offers.
What To Do?
Enjoy the sunsets while enjoying local cuisine. You can also light a campfire and cook your own food on this beach. Since the waves can go very high, it is best to avoid swimming here.
Best time to visit
October – March
How to Reach?
The island is accessible from Puri and Bhubaneswar via road.
You may also like: Exploring the Best 10 Tempting Coastal Seafoods in India
Yarada Beach, Andhra Pradesh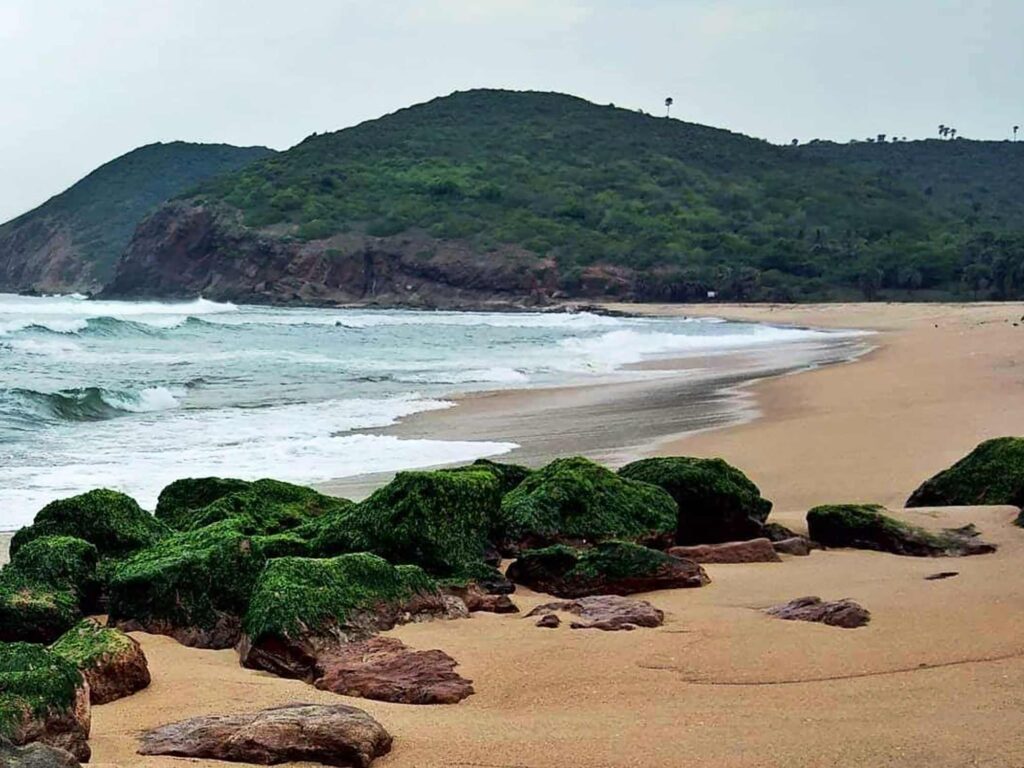 Merely 22 kilometres drive away from Vizag town is a little-explored beach known as the Yarada Beach. It is perhaps one of the most beautiful beaches in the whole of the eastern zone. While on the one side you have waves lapping at the shore, on the other you have the green ranges of the Eastern Ghats that overlook the beach. Entry to this beach is however restricted at night. So you have to plan your visit accordingly.
What To Do?
Swim in the beach and eat a sumptuous lunch available in the nearby shacks. Shop local artefacts.
Best time to visit:
November- March
How to Reach?
This beach is well connected to Vizag via road.
Wandoor Beach, Port Blair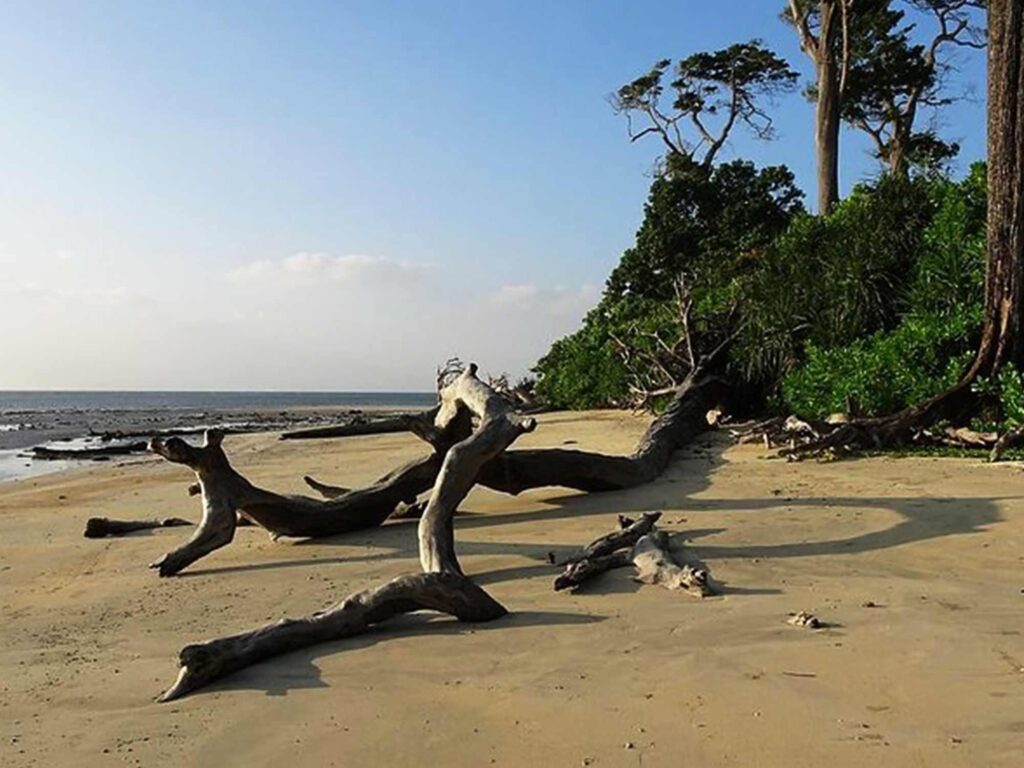 Located around 25 kilometres away from the Port Blair Airport, Wandoor comes under the MG Marine National Park. With active efforts from the Government for sustainable tourism, the beach has been able to maintain its unadulterated natural beauty. In all its three sides, it boasts of a wide variety of wild flora and fauna. The blue sea, in contrast to the greenery all around appears like a scene from a beautiful painting.
What To Do?
With the gradual sloping of the beach, Wandoor is just the perfect place to soak yourself in the sea and swim comfortably through the gentle waves. You may also sit down and enjoy a quiet time in one of the many cottages built there. You can come up with your own fun activity.
Best time to visit:
November- March
How to Reach?
Cabs, auto-rickshaws and buses are available that connect Wandoor to Port Blair.
You may also like: 15 Exceptional Yet Underrated Destinations of India
Paradise Beach, Pondicherry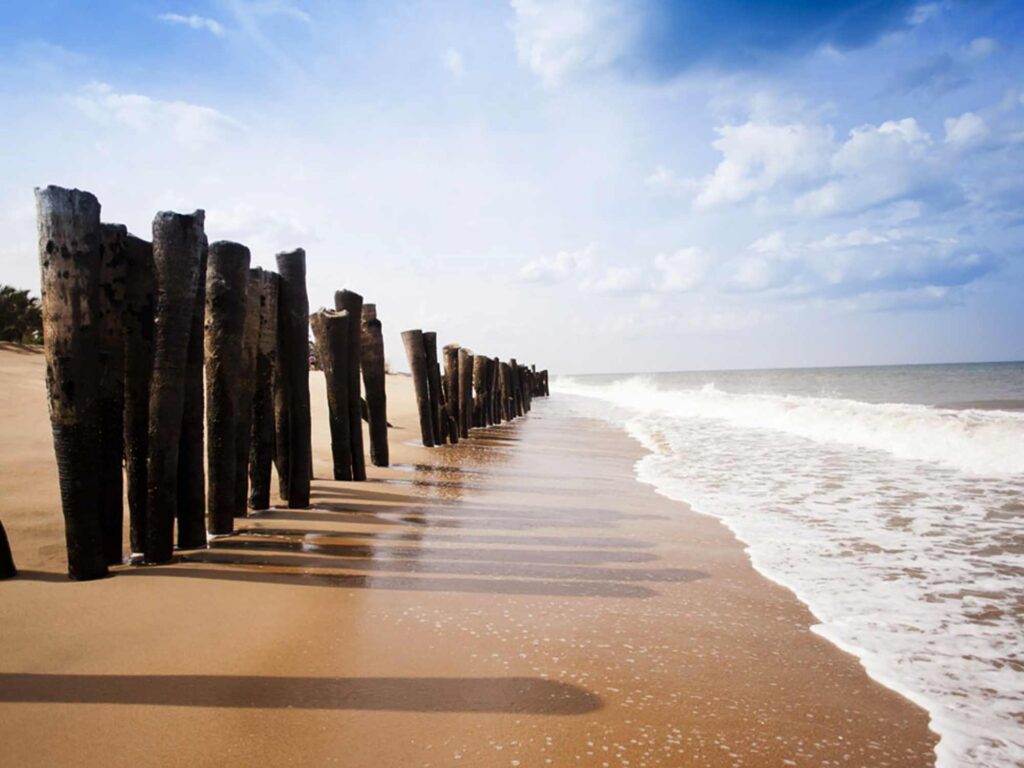 Also known as the Plage Paradiso, the Paradise beach really justifies its name. It is an abode of peace and beauty that will make you feel that you have stepped into paradise. The emerald green backwaters and the thick mangrove give this whole place a different kind of appeal. If you love bird watching, make sure you do not miss out that pair of binoculars.
What To Do?
Walk with the waves lapping at your feet. Click Insta-worthy pictures and get showered with likes. You can also play your favourite beach sport with friends and family.
Best time to visit:
Throughout the year
How to Reach?
The only way of travelling to Paradise beach is through boat ride from the Chunnambar boathouse.
Marari Beach, Kerala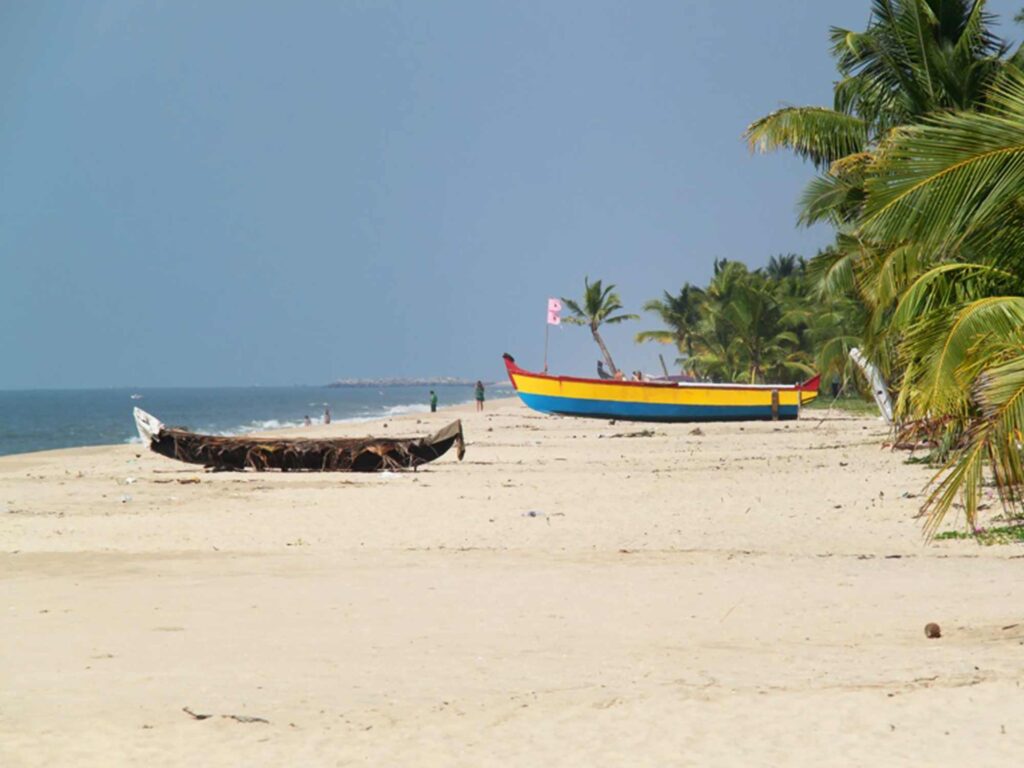 Located at the coast of the Arabian sea, the Marari beach is much like a trip back in time. Idyllic view flanked with coconut trees and small huts around offers you the perfect idea of rural bliss. While earlier the beach was mostly used by the nearby fishing town, now it is gaining popularity among the tourist groups as well.
What To Do?
Relax by the seashore and visit the many small attractions that are located at a stone's throw from the beach. Snake boat race, a local event is usually held during the month of August.
Best time to visit
October end- Mid March
How to Reach?
The beach is accessible by road via Cochin which is at a distance of 60km.
You may also like: The Best Routes for Road Trips in India
Agatti Beach, Lakshadweep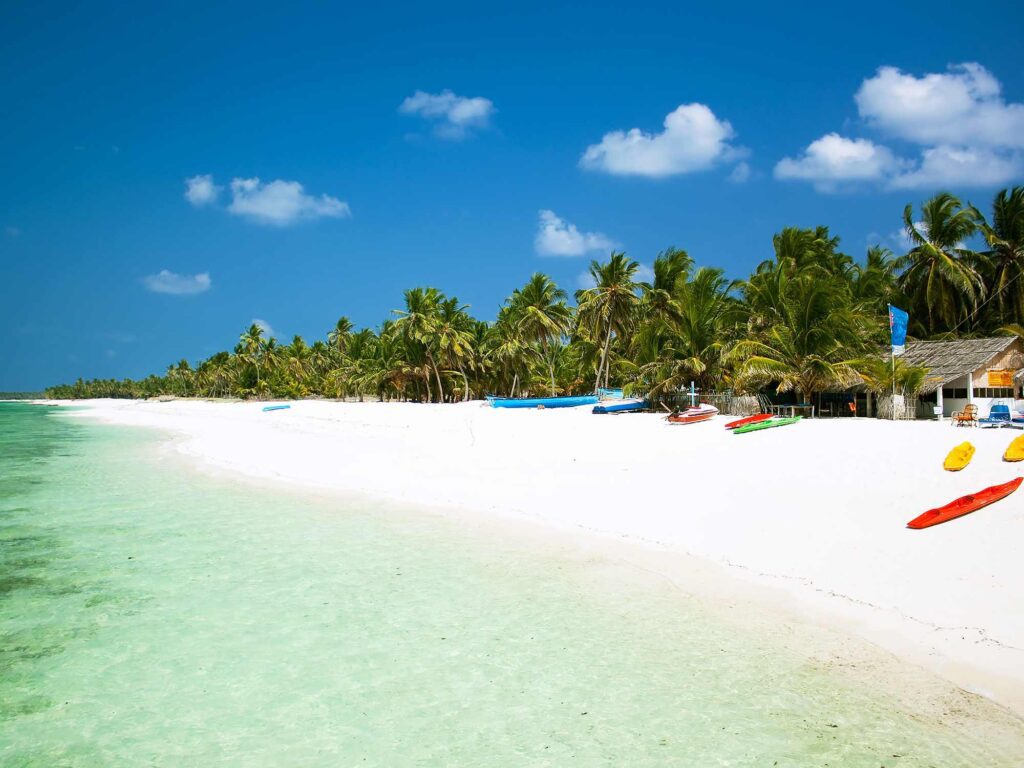 A small island that forms a part of the Lakshadweep, Agatti is merely a 7.6km long coral atoll. Owing to its remote location, this island has remained isolated despite its irresistible beauty. Turquoise water meets the eye as you look around from the silvery beach. Lush green coconut trees add to the beauty of the place.
What To Do?
Enjoy delicious coastal cuisine made using the fresh seafood variety that is available there. Relax at the luxurious homestays and get mesmerized by the natural beauty
Best time to visit:
November- April
How to Reach?
The island is connected by air to Kochi.
Butterfly Beach, Goa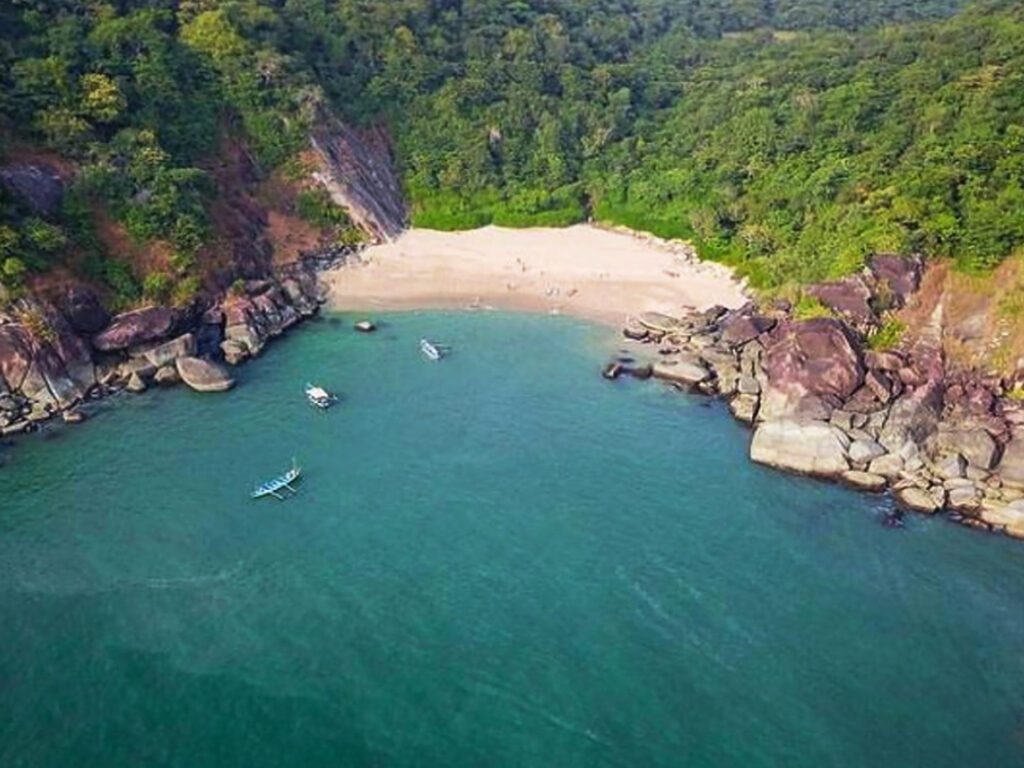 Owing to its vast popularity both among the domestic and international tourists, finding a moment of calm and quiet in Goa often becomes a challenge. Perhaps it is this search for calm that took people to the secret place of Goa i.e. Butterfly beach. A secluded beach that can only be accessed by boats, this beach is the ideal place for couples and honeymooners to spend some quiet time with their loved ones.
What To Do?
Enjoy a quiet time with your loved one without getting disturbed by the usual tourist crowd.
Best time to visit:
November- March
How to Reach?
The butterfly beach is accessible only through boats that ply from the Palolem Beach.
You may also like: 10 Best Budget Holiday Destinations In India
Kashid Beach, Maharashtra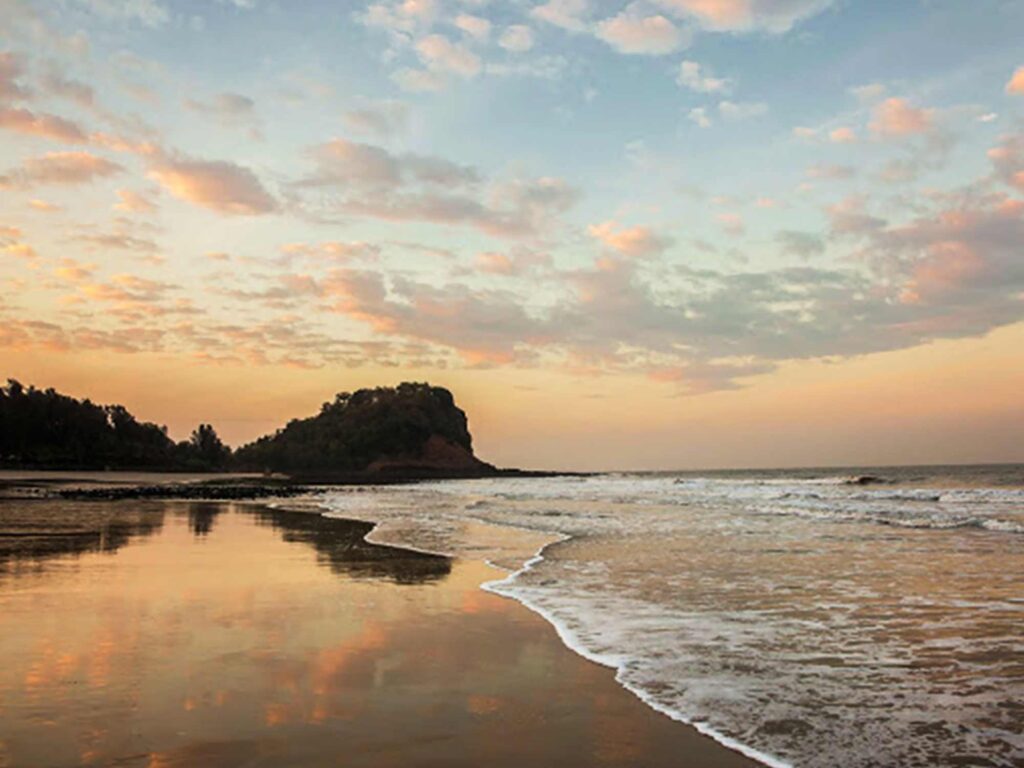 Looking for a quiet weekend getaway from Mumbai? Then the Kashid Beach located by the Arabian sea is the perfect place for you. After all the concrete jungle, clean blue waters of the Kashid Beach are nothing less than a visual treat. This place caters to families, couples and camping crowds as well.
What To Do?
Indulge in your favourite beach sport such as Banana boat riding and camp by secluded the beach.
Best time to visit:
November- March
How to Reach?
The Kashid beach is easily accessible by road. Public transport such as buses is also available from Alibaug.
Mandvi Beach, Gujarat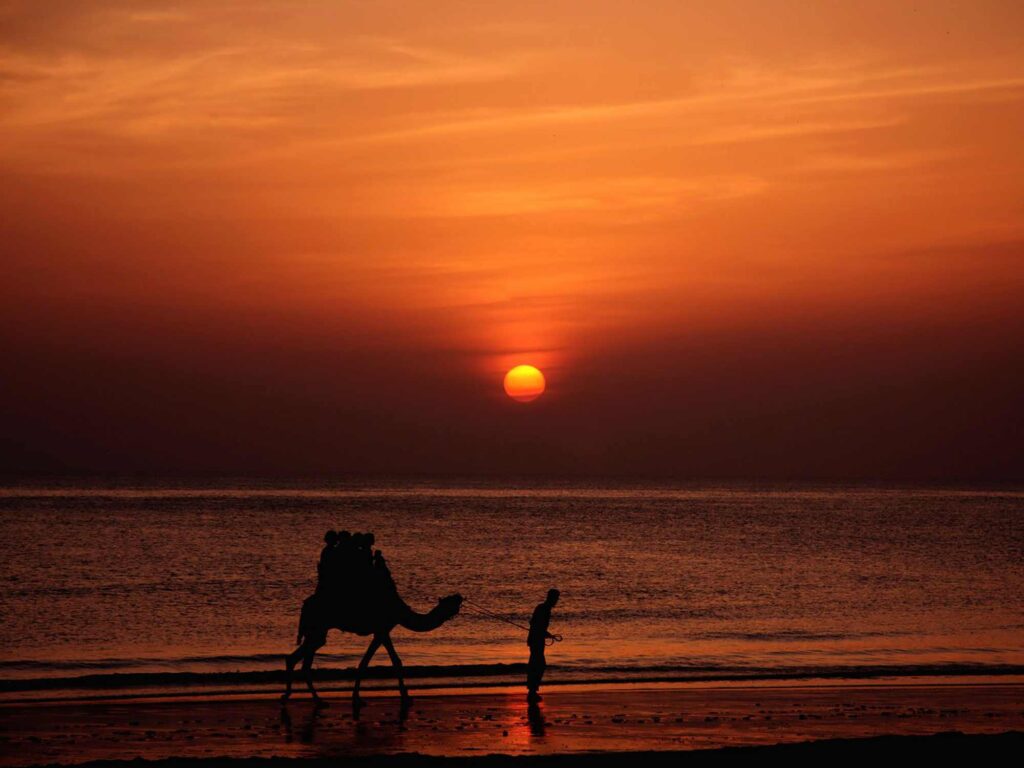 Do you think you always have to head to Goa to enjoy in the beaches? The Mandvi beach in Gujarat is here to prove you wrong. Since this beach is still undiscovered by the crowds and remains secluded mostly, you are going to have the feel of a private beach here. The sunsets from here are stunning and are one of the prime attractions here.
What To Do?
Swim in the clean waters. Ride camels by the beach and enjoy various spicy and mouth-watering Gujarati snacks while sitting by the seashore.
Best time to visit:
October- April
How to Reach?
Located near the Vijay Vilas Palace, the beach is assessable by road.
Now that you have a list of all these stunning sea beaches in India, we are sure you just can't wait to pack your bags and get started. If you have visited any of these beaches recently, we would love to hear your reviews in the comments below.
Are you looking for "sea beaches near me"? Baffled by all the new travel SOPs and restrictions? Let us take care of all the hassles while you enjoy the most relaxing holiday. Call us today for a free travel consultation and have a seamless itinerary planned by the experts.