10 Exotic Places to Visit in Bali for Honeymoon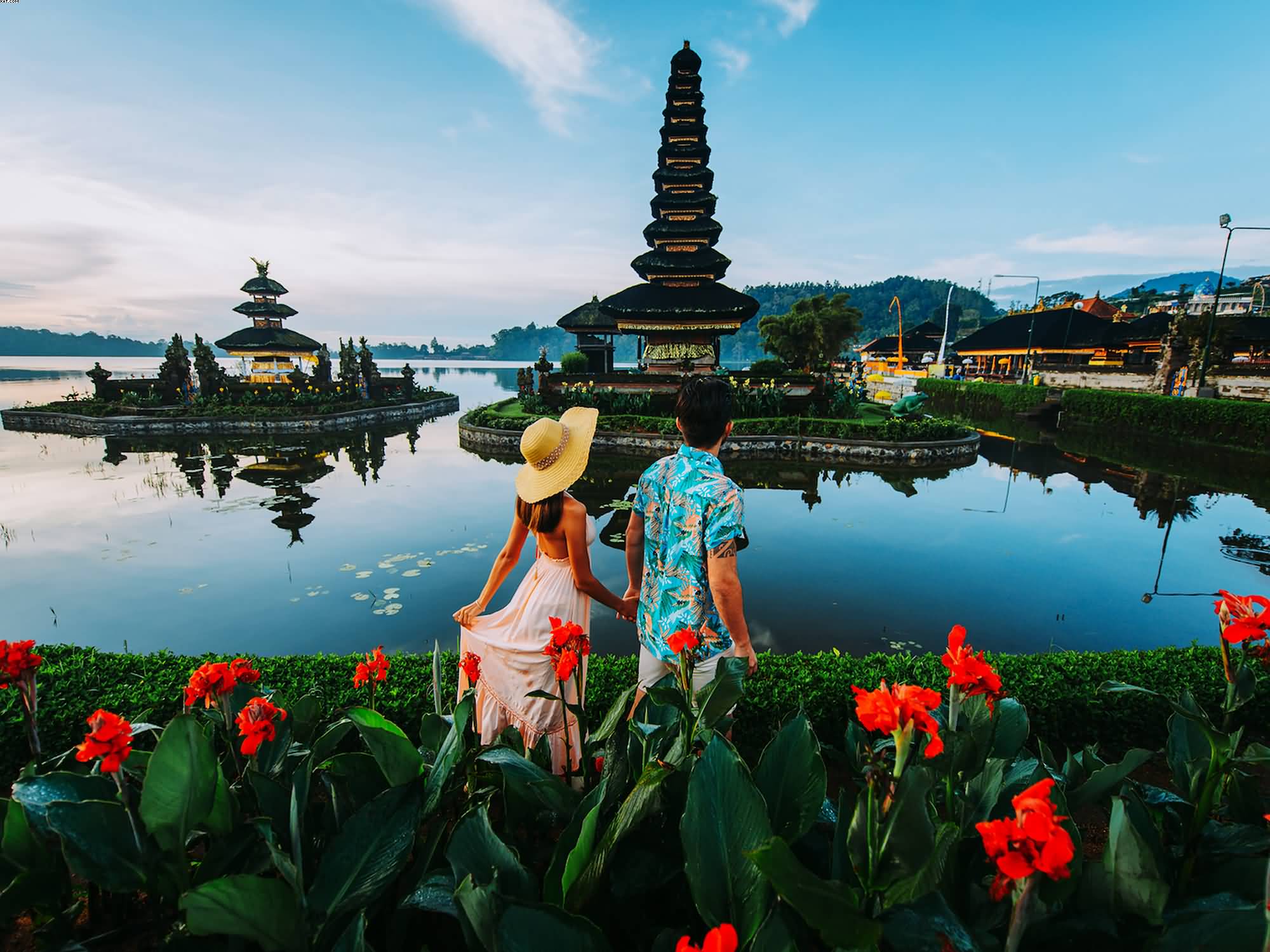 Bali is an Indonesian island that is known for its tropical beaches and stunning natural surroundings. With its stunning natural scenery, friendly locals, and endless activities to enjoy, it's no wonder that so many couples fall in love with this Indonesian island. Are you planning a trip to Bali with your partner? Be sure to check out the list of the 10 exotic places to visit in Bali for your honeymoon. From watching the sunset over the rice fields to enjoying a couples' massage, you're sure to find plenty of ways to enjoy the best honeymoon trip with your partner.
⦁ Tegallalang Rice Terraces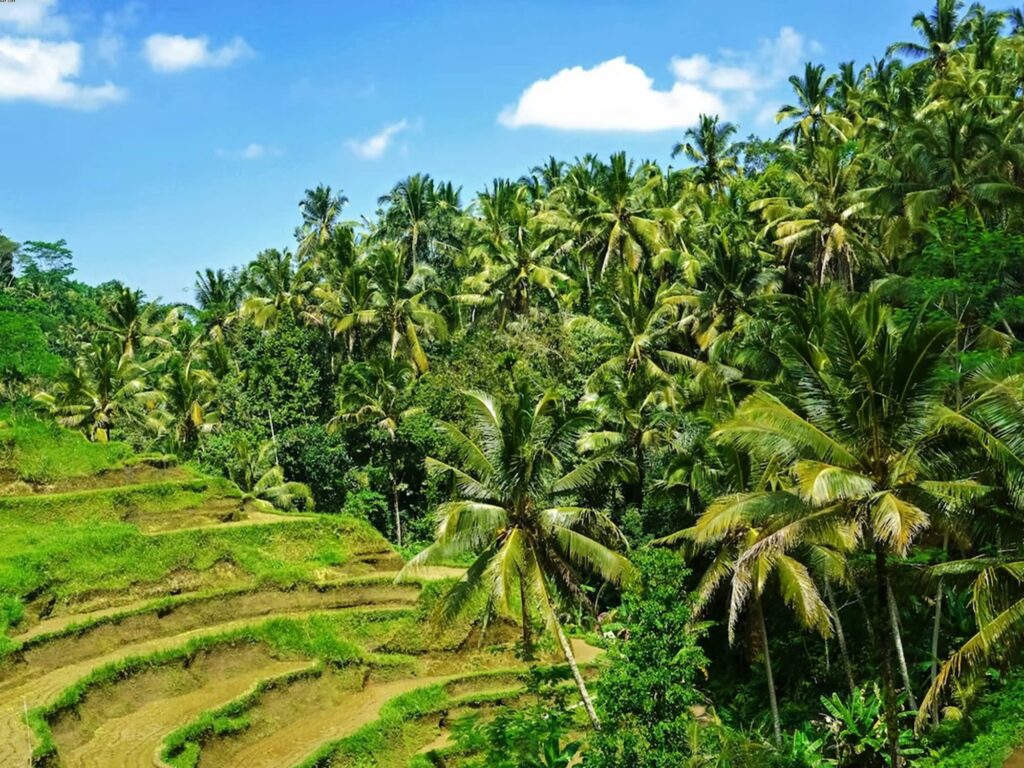 One such breathtaking spot in Bali that you must include in your Bali honeymoon packages from India is Tegallalang Rice Terraces. The place is located in the central highlands of the island, and they offer stunning views of the rice paddies and lush mountains. While visiting the place, discover the beautiful views of rice terraces and luxuriant flora everywhere you look. Enjoy the breathtaking sunset view and take advantage of the amazing natural setting to capture beautiful honeymoon photos. One of the main draws of this place is the jungle swing, which not only offers an adventurous experience but also a chance to witness the breathtaking natural setting of the place.
⦁ A Sunset Cruise at Nusa Dua
The Sunset Dinner Cruise is one of the most romantic and beautiful events that Bali has to offer. This is an activity that should not be missed by any couple visiting Bali, as it is an incredibly fun and unique way to experience the true essence of Bali. The cruise itself is incredibly beautiful, and you enjoy the most amazing and scheduled time with your partner. Not only will you enjoy the amazing cuisine, but you can enjoy the remarkable scenery and the beautiful sunset view. This Sunset Cruise is truly an enriching experience that you and your loved ones will never forget on your Bali honeymoon trip.
⦁ Tukad Cepung Waterfall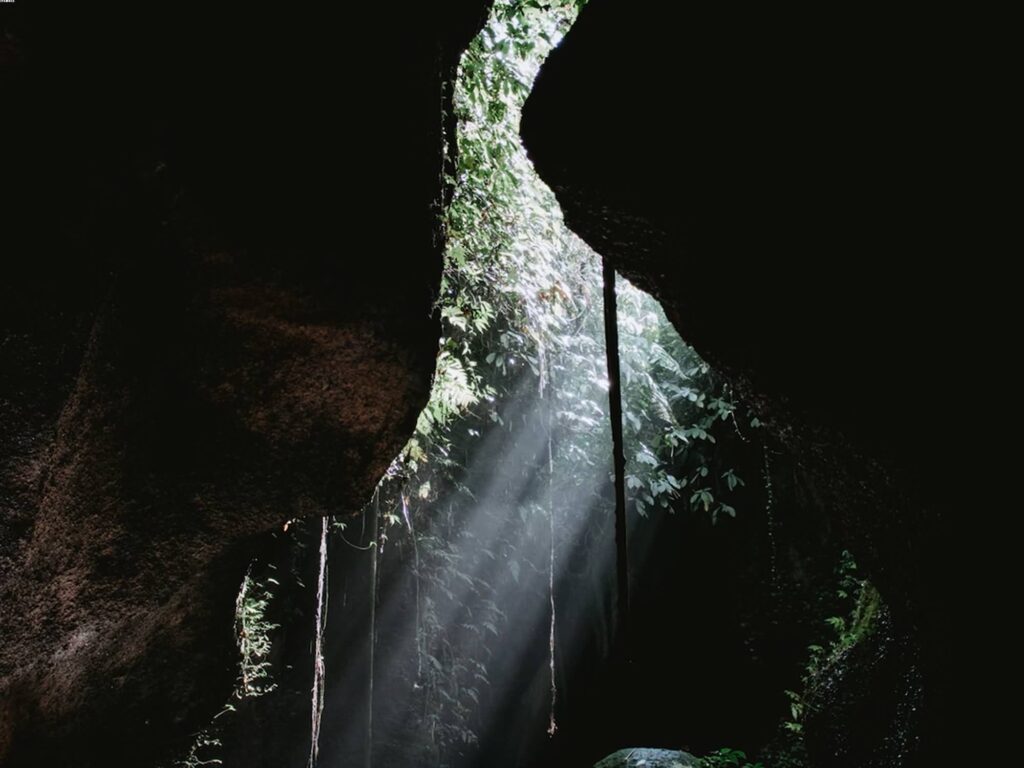 If you're looking for an unforgettable experience during your time in Bali, look no further than the Tukad Cepung Waterfall. Surrounded by towering cliffs, the waterfall is located in a secluded area, making it a beautiful and peaceful place to visit. Take a refreshing dip in the turquoise pool while enjoying the quiet natural ambience. Surprise your partner by taking them to this beautiful place and enjoy a romantic time soaking in the natural surroundings of Tukad Cepung Waterfall.
⦁ Jimbaran Beach
Does your partner love adventure activities? Then certainly take your partner to Jimbaran beach. It is one of the most popular tourist destinations in Bali due to its lovely commercial areas and seafood eateries. The Jimbaran coastline provides some of the best surfing conditions in Bali, making it a top destination for surfers from all over the world. In addition, Jimbaran Beach is also home to several reef breaks that provide excellent opportunities for snorkelling and diving. Whether you're looking to catch some waves or just enjoy the view, Jimbaran Beach is definitely worth a visit.
⦁ Finns Beach Club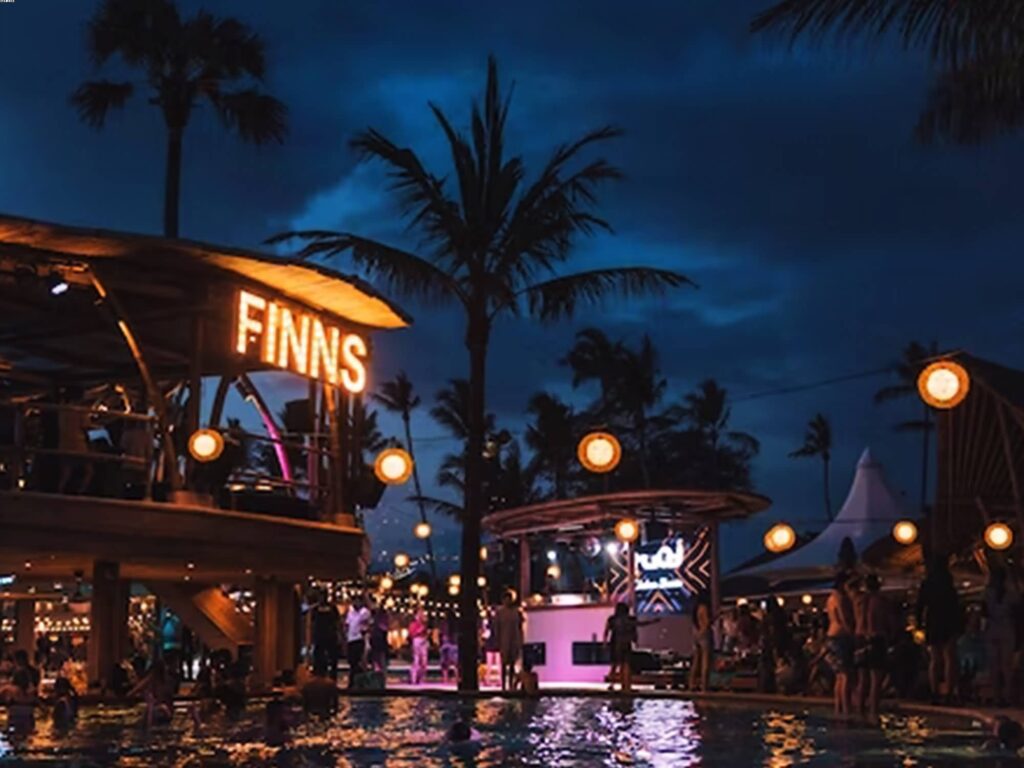 Finn Beach Club is the perfect place to enjoy all that Bali has to offer. It is a terrific place in Bali to enjoy a relaxing time and chill out with your partner without being bothered. This beach is unquestionably one of the must-see locations in Bali because of its breathtaking natural ambience. With stunning pools, bars, restaurants, and entertaining DJ performances, it is no wonder that this is one of the best-known beaches in Bali. Whether you are looking to relax and soak up the sun or party the night away, Finn Beach Club is the perfect place to visit on your Bali honeymoon trip.
⦁ Tanjung Benoa Beach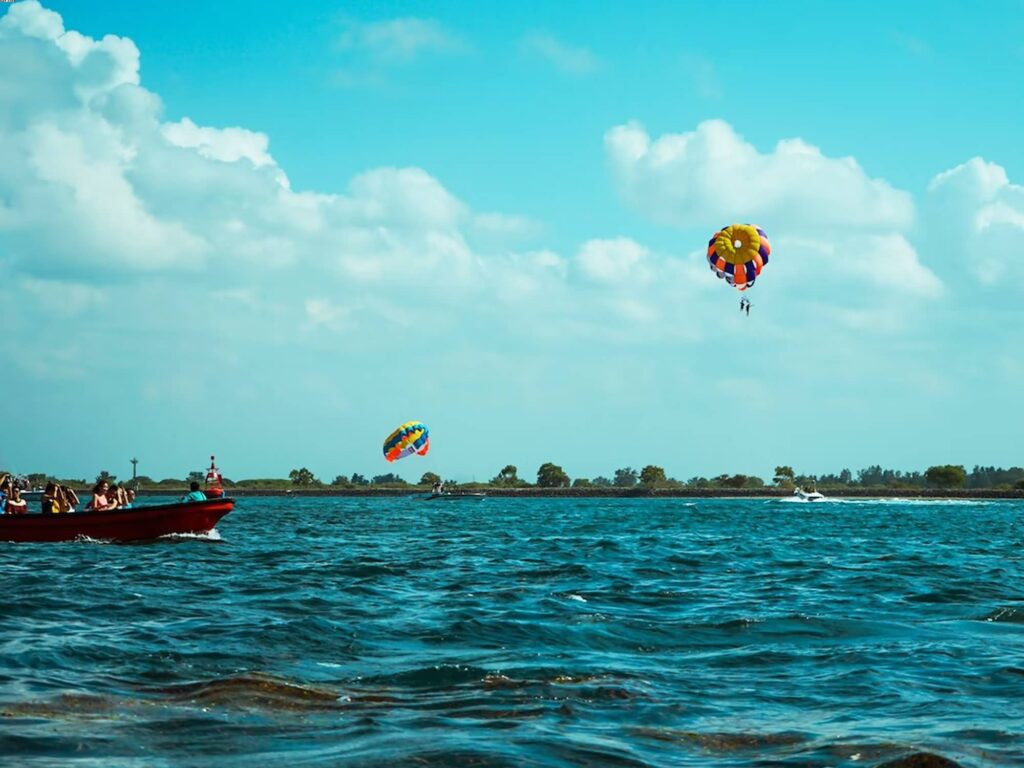 With its stunning white sand beaches, a variety of exciting beach activities, and breathtaking natural scenery, Tanjung Benoa is an ideal location for a complete beach getaway. Whether you're looking to relax and soak up the sun or seek adventure with watersports or hiking, Tanjung Benoa has something for everyone. The beach offers a wide variety of exciting activities and stunning natural scenery, making it the perfect place to relax and enjoy the incredible beach life. Tanjung Benoa Beach is a truly unique and amazing location that should not be missed.
⦁ Bali Prana Spa
Couple massage is an excellent activity for any couple who is visiting Bali. Not only will you feel refreshed, but also provide the perfect intimate atmosphere for honeymooners. Prana Spa in Bali is one of the great places to enjoy a rejuvenating massage experience. The place offers some of the best massage treatments, including Ayurvedic Massage, Shirodhara, and Indian Head Massage. The place is also famous for Sacred Heated Stone Massage as well as beauty treatments such as waxing and facials. Visit this place with your partner and experience the best time on your honeymoon trip.
⦁ Kuta Night Market
This vibrant marketplace is always crowded with locals and tourists, making it the perfect place to explore and find some authentic Balinese food. As one of Bali's busiest marketplaces, the Kuta Night Market offers a unique appeal that is definitely worth adding to your vacation itinerary. You'll be able to find all sorts of regional specialities at the market, so make sure to come hungry. It is a lovely site to visit in Bali because of the open-air atmosphere and the features of several different clothing and boutique stores. Take a great stroll through the market while picking up some souvenirs for your loved ones along the way.
⦁ Campuhan Ridge Walk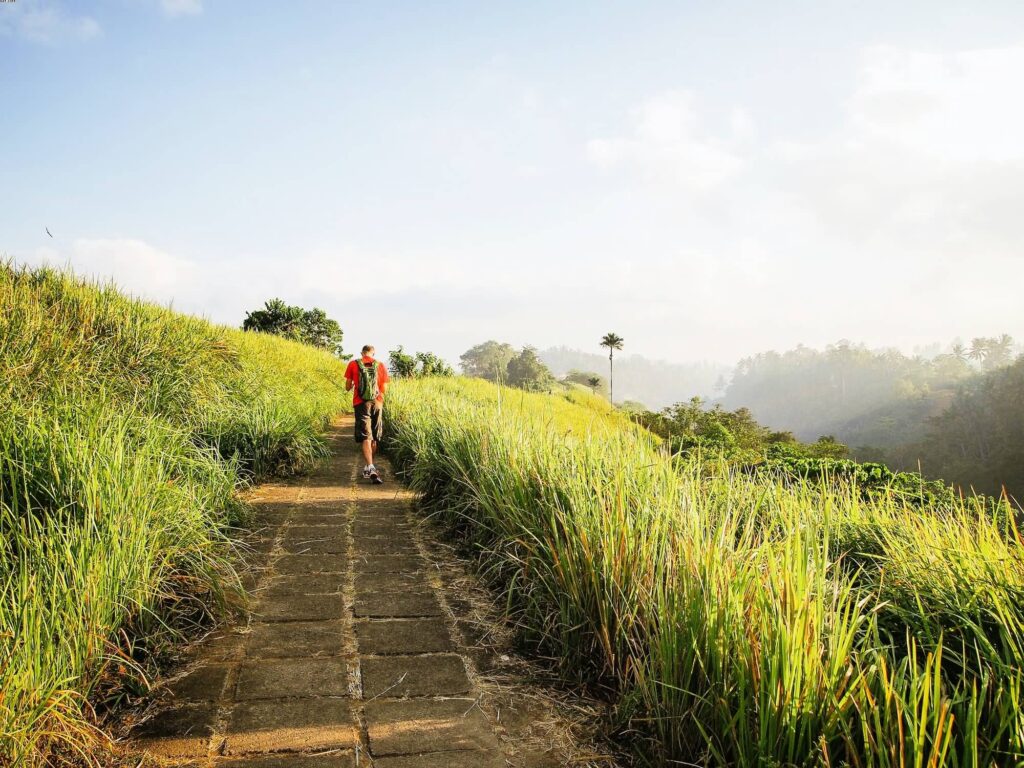 Tourists looking for an adventure experience should visit Campuhan Ridge in Bali. The location is a popular nature trail in Ubud where you can relax and take in the surrounding lush vegetation. Hiking across Campuhan Ridge is a truly exhilarating experience. With stunning rice fields and quaint towns along the way, it is an adventure not to be missed. The place is extremely peaceful and makes a wonderful getaway for tourists. The views from the ridge are breathtaking, and the experience is one that you will never forget.
⦁ Uluwatu Temple
One of Bali's nine main Hindu sea temples, this temple is built on top of a cliff that overlooks the Indian Ocean, making it a popular spot for both tourists and religious travellers. The temple is surrounded by stunning scenery, offering beautiful views to capture gorgeous romantic photographs with your partner. Apart from its incredible vistas, this temple is great for marvelling at the unique Balinese architectural designs. With its absolutely amazing ambience, Uluwatu Temple is truly a unique and awe-inspiring place to visit in Bali.
Bali is ideal for a romantic vacation because of its lovely and peaceful atmosphere. Pickyourtrail provides incredible Bali vacation packages for couples who are on their honeymoon. Whether you're seeking the best romantic spots to unwind or just want to explore the surrounding natural beauty, we can assist you in creating the best holiday experience. We will keep you entertained throughout your stay, and we will assist you in planning the ideal vacation. Plan your trip with us for you to enjoy your ideal getaway to this idyllic island.