10 Unexplored Dishes Of North East India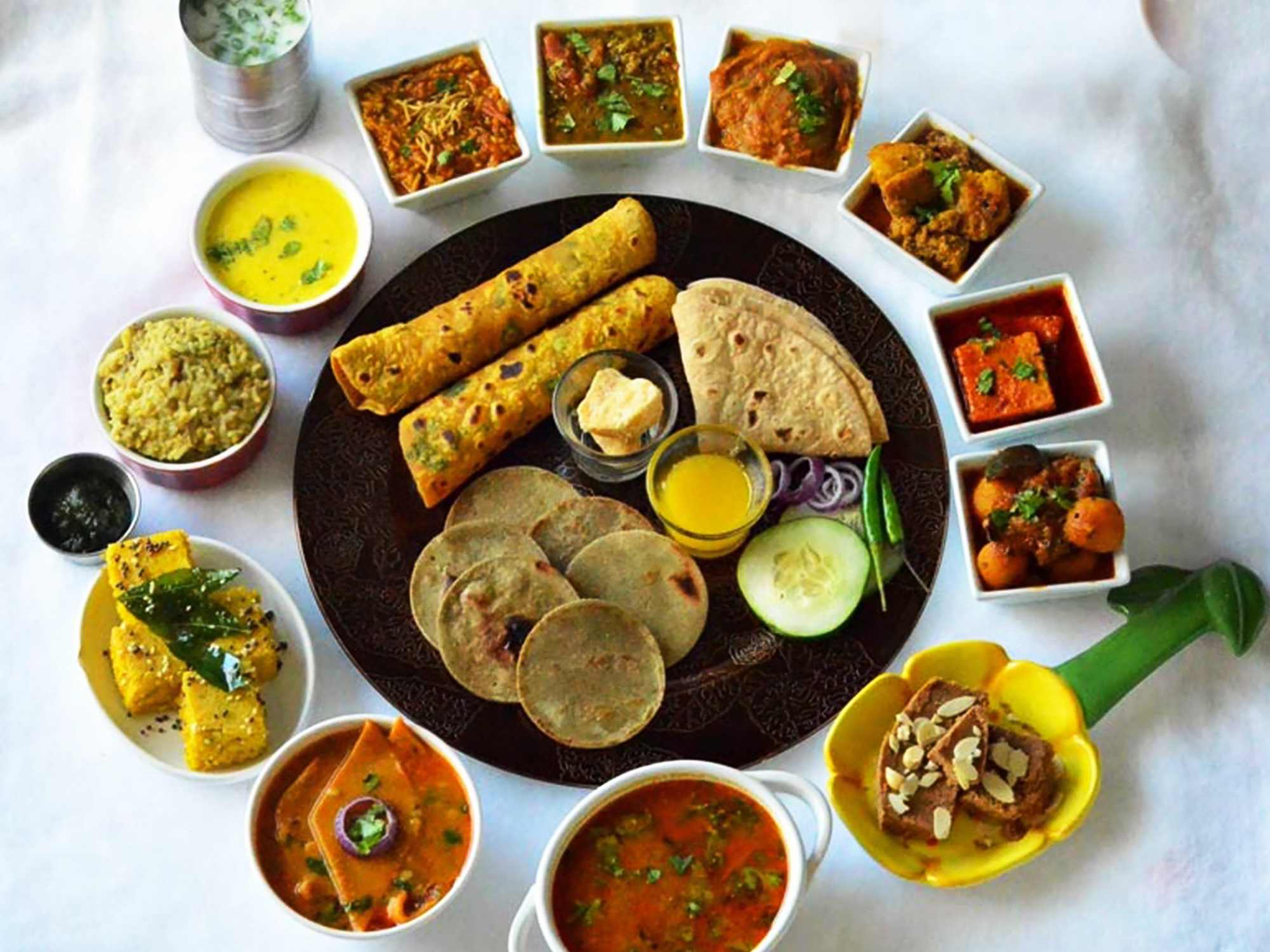 Are you a "foodie-travelholic"? Wondering what that means? Well, for many of us, a new place is not merely about exploring the sights and sceneries. It is about immersing ourselves in the unique culture and the tradition of the place. And what better way to experience cultures than through gastronomical delights?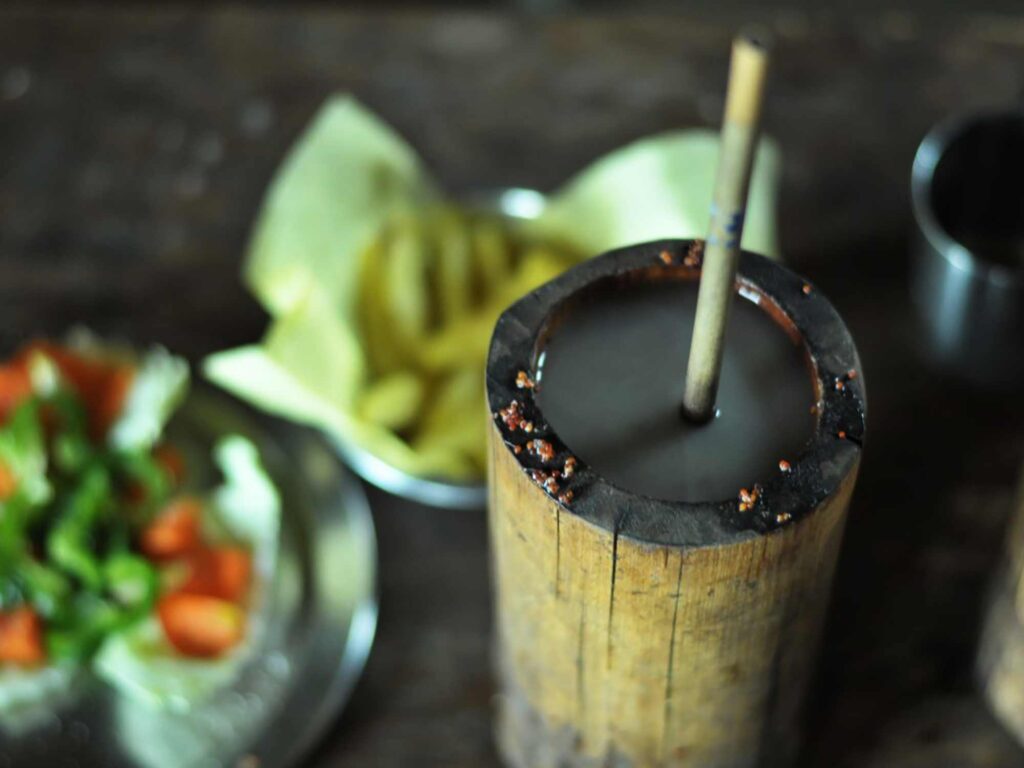 For those of you who are bored with the usual butter chicken and pav bhajis, northeast India awaits a treasure trove of cuisines. Much like the region itself, the dishes here, too, waits to be explored by the travelling community. Given the vast diversity of the region and the availability of some rare and exotic condiments that you will scarcely find anywhere else in mainland India, the food here is sure to surprise your taste buds.
Features Of Unexplored Dishes Of India That Make Everyone Love It
From the sweet-toothed ones to those that love spicy and tangy, there is something in offer for everyone here. So bringing you a complete range of sinful delights from northeast Indian food:
Ts-Ja or Po Cha-Arunachal Pradesh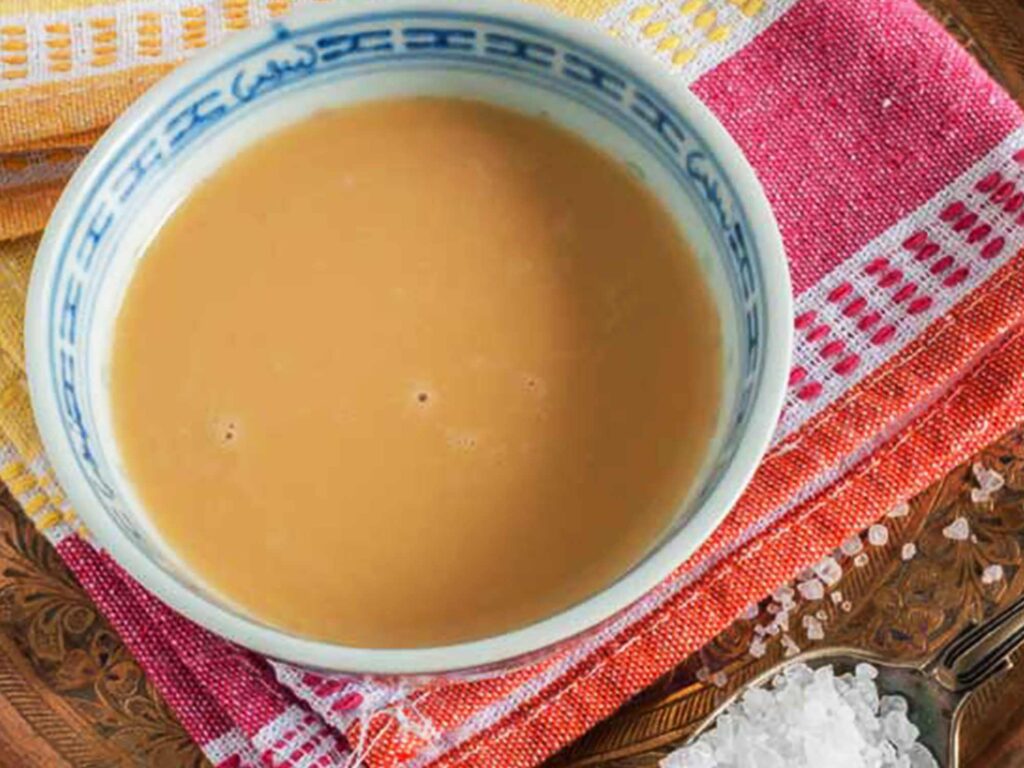 Arunachal Pradesh is known for its simplicity, its scenic beauty, and the spiritual bliss one experiences amidst the monasteries and snow-capped mountains. This simplicity within the people of Arunachal is mirrored in their food and drinks as well. Just like the Bhutanese, the people share a common love for salted tea. A popular variant of this tea is Ts-Ja, popularly known as the Po Cha.
This authentic preparation of tea is rather common among the Tibetan settlers in the Tawang region. If you are opting for the Po cha, be prepared to drink a tea that is like no other you have tasted before. The brew is made with salted butter or yak's milk with an addition of a pinch of salt, which helps the locals to keep themselves warm in these cold conditions.
Where To Taste? Local tea stalls in Tawang is the best place for authentic Po cha
Akhuni Chutney- Nagaland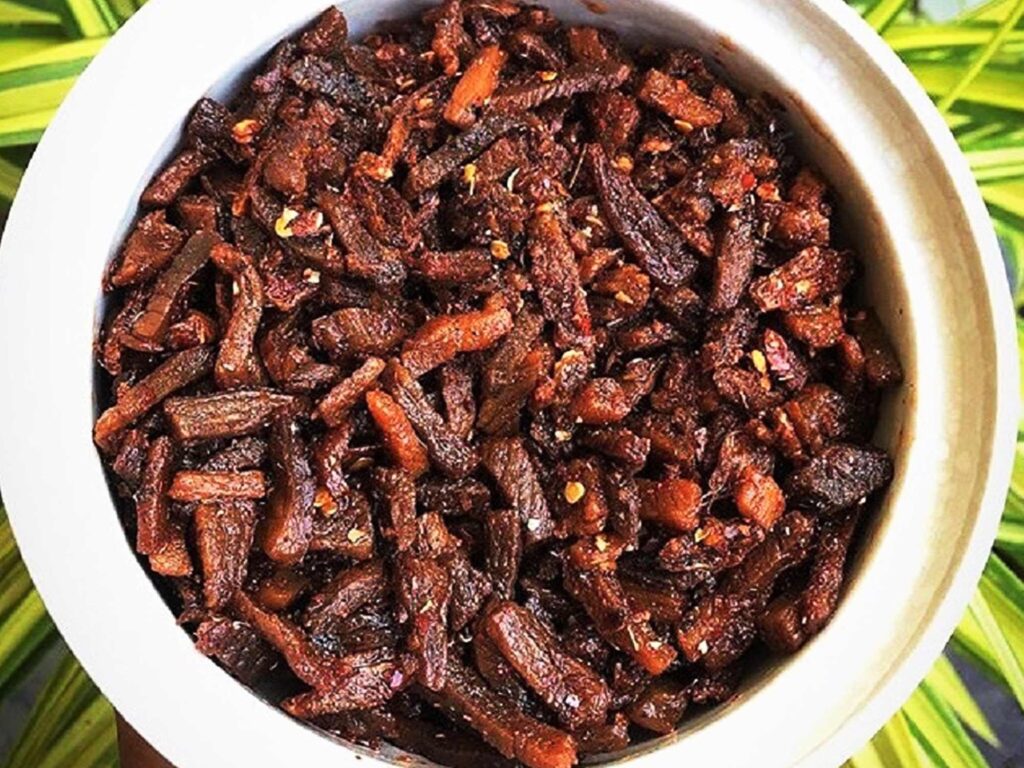 The Northeastern cuisine holds a unique place in India's culinary map, mostly due to its ingredients. The ingredients used aren't easily available in other parts of the country. One such ingredient is 'Axone' or Akhuni.
Akhuni is a fermented soya bean paste made in Nagaland, which is pungent and has a sharp, tangy taste. Akhuni is used in a variety of dishes of the naga tribe. The Akhuni Chutney, however, is a tad more special owing to its wide popularity. Nagas are a big fan of fiery hot food, and the Akhuni Chutney is the perfect example for that. The king chillis are used in large numbers for the preparation. So keep your water bottles ready before you taste this fire.
Where To Taste? Authentic Naga Eating joints near Hong Kong market, Dimapur
You may also like: Travelling to The Land of Nagas "Nagaland"
Chakhui – Tripura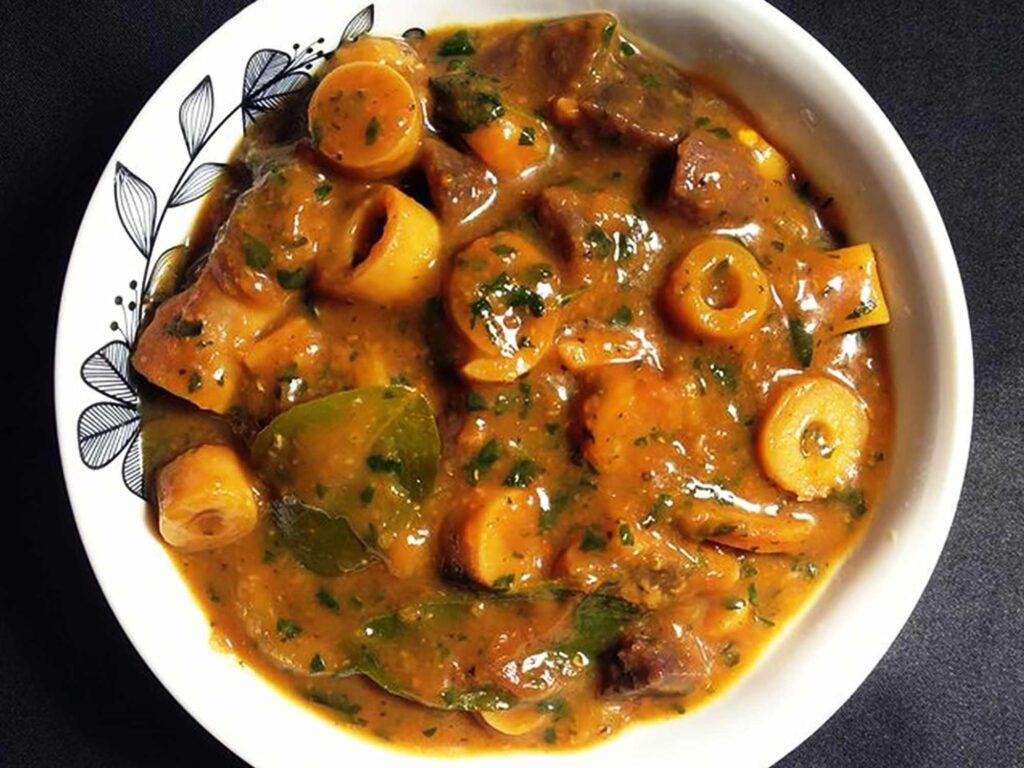 As its official tourism page says, Tripura is a place where culture meets nature. With palaces, temples, and historical sites, the state draws large crowds each year. But the best way to experience Tripura's culture is, of course, through the food.
Most Tripuri people adore their local meat preparations and are big fans of bamboo shoots and fermented fish too. An amalgamation of all these favourites is the Chakhui. It is a Bamboo shoot and pork potage that has a consistency of thick daal unusually served with rice during lunch and dinner. This succulent dish, Chakhui, can be enjoyed with an assortment of local pickles too.
Where To Taste? Local diners in Agartala
MizoBai – Mizoram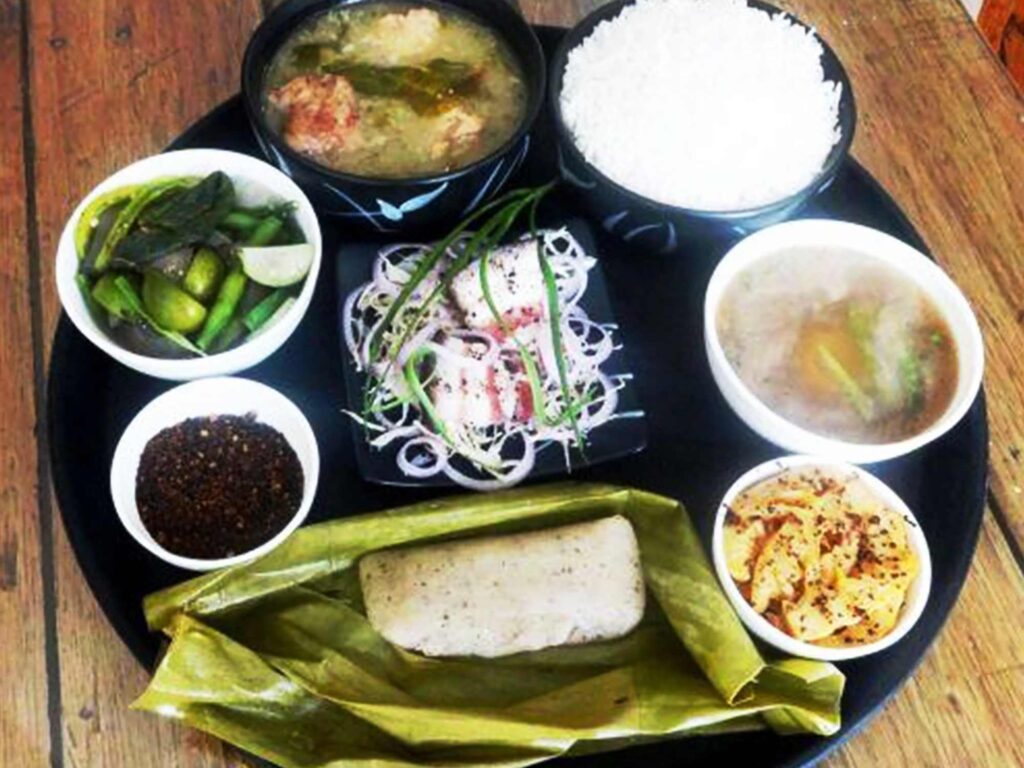 If you are a northeasterner, you must have tried cooking Mizo food at least once in life. The reason? Their recipe book is an address to some of the fastest and easiest dishes. When a variety of local vegetables of choice is shred, and over boiled with some salt, it results in a stew is known as "Bai" which is a traditional favourite dish among the Mizo people.
A famous variation of "bai" is "MizoBai, "which is a vegetable stew with Mizo cheese. Here again, there is a twist as the Mizo cheese is nothing but fermented pork. This flavoursome stew is usually served with warm rice. No Mizo festivity is complete without a serving of the Mizobai.
Where To Taste? Served in almost every place along with the state, the best ones are to be had in local stalls in Aizawl
You may also like: 10 Ayurvedic Retreats To Try Out In India
AsinPuinam- Arunachal Pradesh
Cooking food in the bamboo hollow is an important method of food preparation in northeastern cuisine. There are variations of cooking meat and rice in bamboo hollow. One such variation is AsinPuinam.
This is a popular dish among the locals of Arunachal Pradesh that is prepared during special occasions or picnics or during hunting in jungles. In this, rice and small pieces of fish (local variants of choice) along with an assortment of indigenous are placed inside the bamboo hollow The bamboo is then sealed and cooked over charcoal till the items inside develop a tender texture and rich taste.
Where To Taste? Select restaurants in Itanagar and Tawang offer the dish in their menu.
Dohneiiong- Meghalaya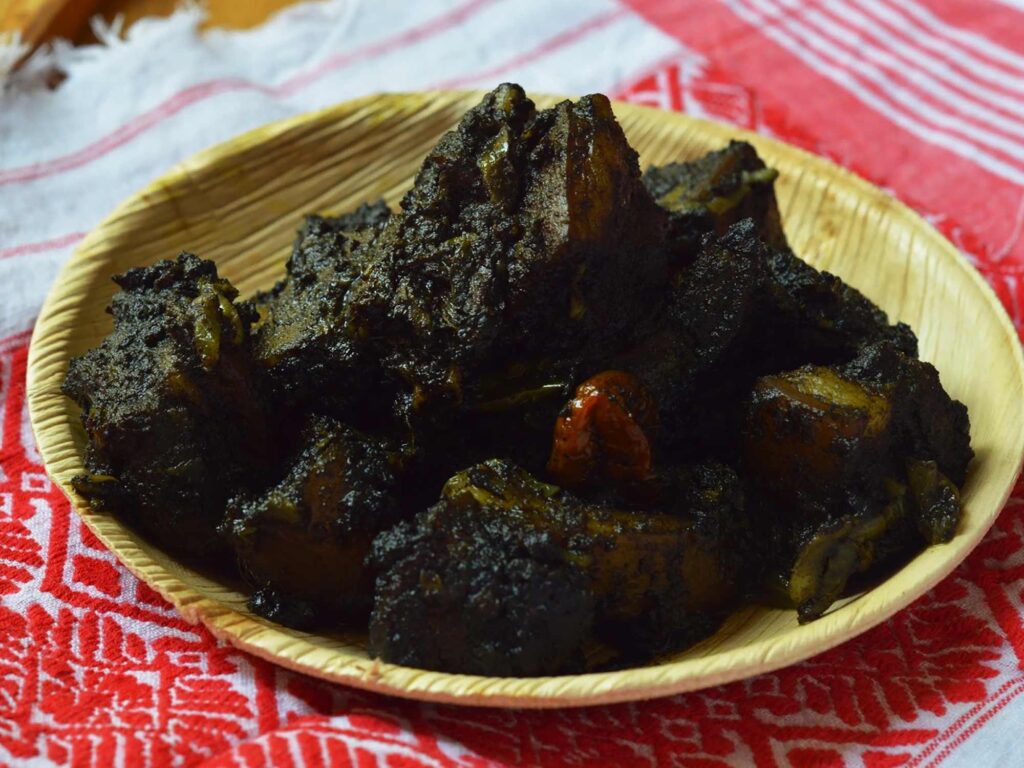 Compared to other Northeastern food, the Meghalayan cuisine gives a special preference to pork over all other meat types. Naturally, the menu abounds in the various types of meat preparations.
Dohneiiong(Doh meaning meat) is one of the choicest preparation from this list.
In this prep, the pork belly is slow-cooked with black sesame seed. This dish is best enjoyed with local red sticky rice. This preparation of meat is so famous that even locals cannot wait to dive into a plate of Dohneiiong
Where To Taste? Local eateries of Shillong and Nongpoh
You may also like: Top Attractions in Cherrapunjee (Sohra)- Everything You Need To Know
BhojaHaah- Assam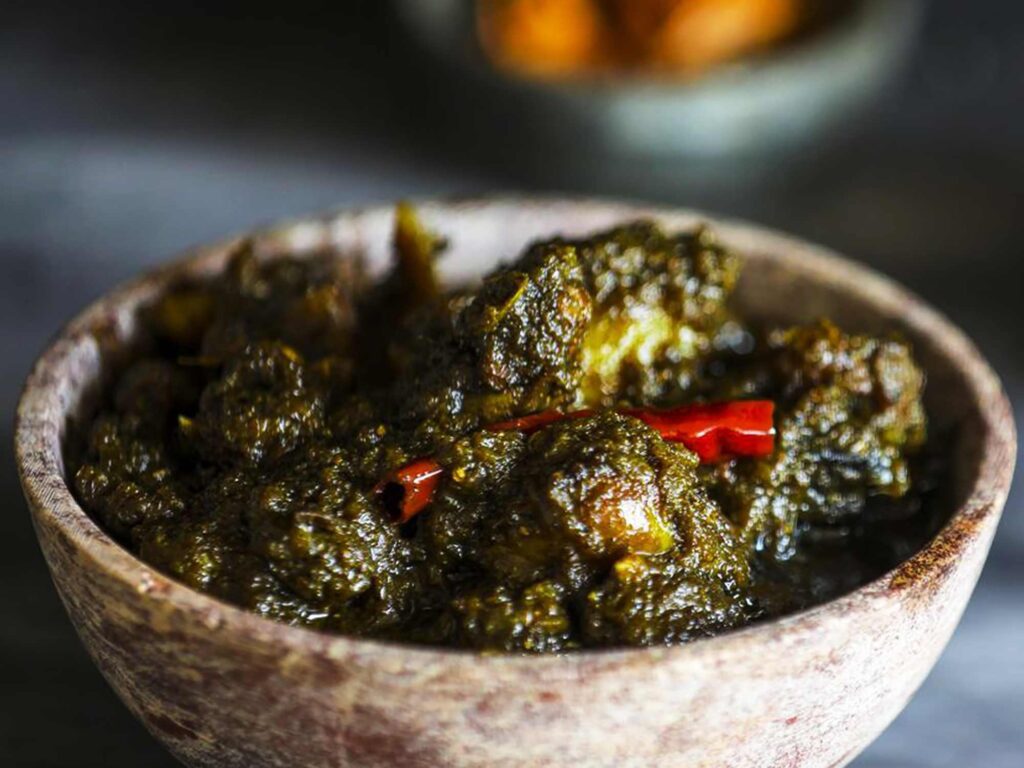 The land of the mighty Brahmaputra, Assam- is the very epitome of diversity. From towering mountains to tea gardens and rolling plains, you can find it all here. The Assamese people hold a special place on the Indian map due to their warm hospitality. And where there is hospitality, there is obviously food.
The Assamese people love their non-vegetarian fare. Whether it is mutton, chicken, duck, or pigeon, there is a million way to prepare each. Duck preparations are common and famous in the Lakhimpur area as duck rearing is practised by many villagers in this region. BhojaHaa is a spicy stir-fried duck preparation that is cooked with fermented black bean paste and lots of red chills. It is more popular during the winters as the dish leaves you with an instant warm feeling.
Where To Taste? Eateries in Lakhimpur. Select restaurants in Guwahati also serve the dish.
NgaThongba– Manipur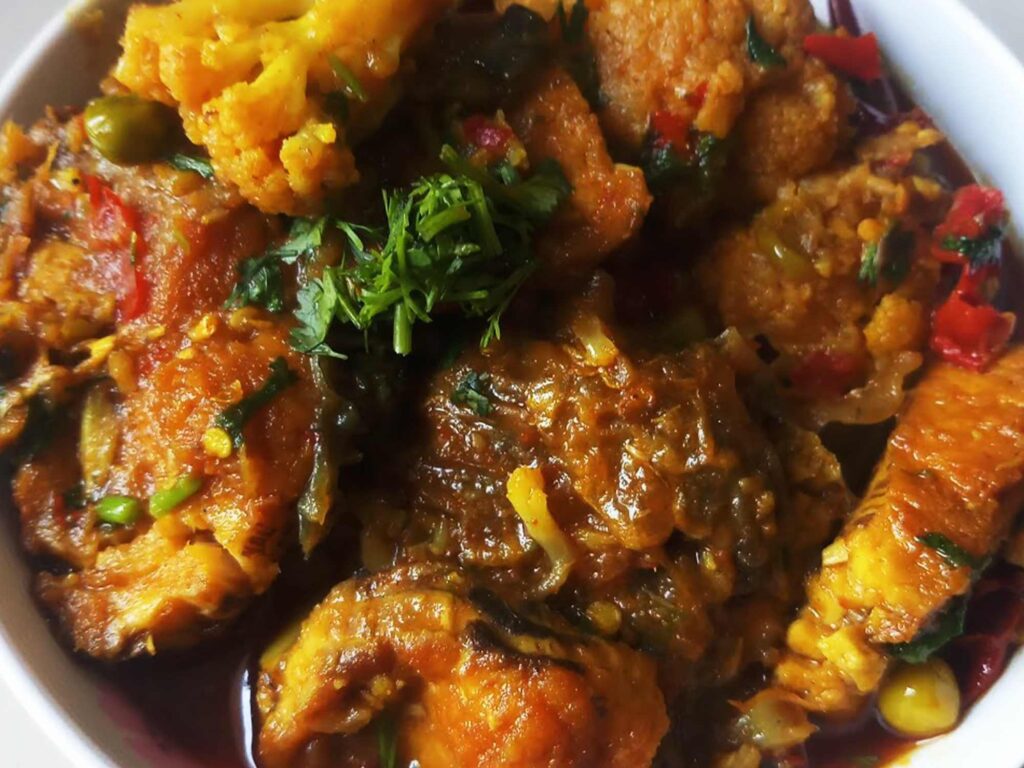 If you are a nature enthusiast or art lover, you might already know what wealth Manipur has in the offer. For others, only a picture of the Loktak lake is enough to rouse all your interests.
Just like their lakes and rivers, fishes play an important part in every feast across Manipur. Preparations of various river fishes such as rohu, pengba , hilsa, and prawn are absolute favourites among the locals in Manipur. NgaThongba is one such river fish curry preparation. Made with fresh condiments and spices, this can also be excellent comfort food.
Where To Taste? Available on special order in places that serve Manipuri or North Eastern cuisine.
Mentil Pita – Meghalaya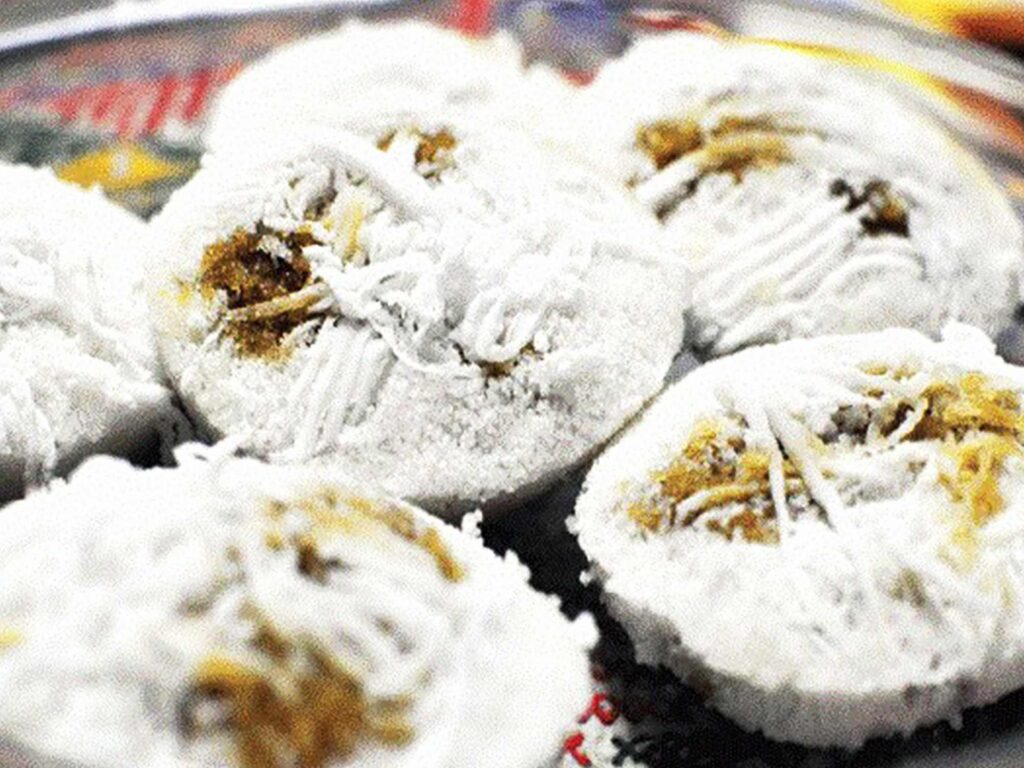 Northeast Indian food may be all about chillies, but the local people of Meghalaya have a liking for sweets as well. Mentil pita is a fried sweet rice ball preparation served at breakfast or with evening tea as a savoury snack.
Though more common at homes, It is prepared and served in many local tea stalls within the city or any highway tea stall in Shillong. A perfect accompaniment with Mentil pita is hot liquor red tea. On rainy evenings of Shillong, which are common here, it can be the perfect mood-setter.
Where To Taste? Tea stalls in Shillong and outskirts.
You may also like: In the Abode of Clouds
Sanggomkher– Manipur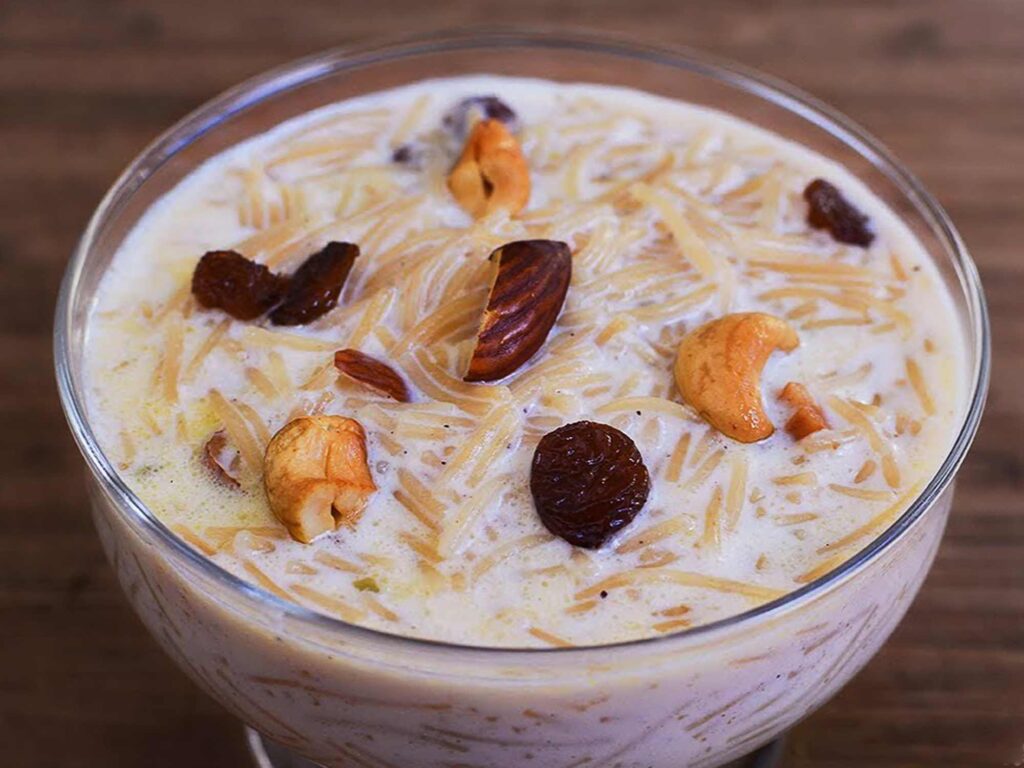 In Indian cuisine, there are various ways and methods of preparing rice and milk pudding which we have commonly known as Kheer in north India. However, if it is a northeastern preparation, you can always expect a twist to it.
The Sanggomkher or kheer is a milk and coconut pudding preparation. In this preparation, rice is cooked in milk with coconut and sugar. The concentration of the milk and the slow cooking method is what determines a unique taste for the dish. This preparation is a mark of every auspicious festival and family occasion in Manipur.
Where To Taste? Restaurants in Manipur. Given its popularity, it is available in restaurants across the Northeast today.
Now that you have been through our list of northeast Indian cuisine, is your mouth watering already? Why wait then? Plan your northeastern itinerary and sample the authentic tastes along with the breathtaking beauty of the region.
With the new Covid-19 protocols and ever-changing state rules, planning a hassle-free itinerary has become a challenge for the travel community. Solve it now with a single click. Our expert travel consultants are here to assist you at every step. Right from hotel bookings, permits, and local transfer, we handle it all. So, all you are left to do is enjoy a stress-free tour without a single worry. Contact us today to know more. Plan My Trip.