10 Ayurvedic Retreats To Try Out In India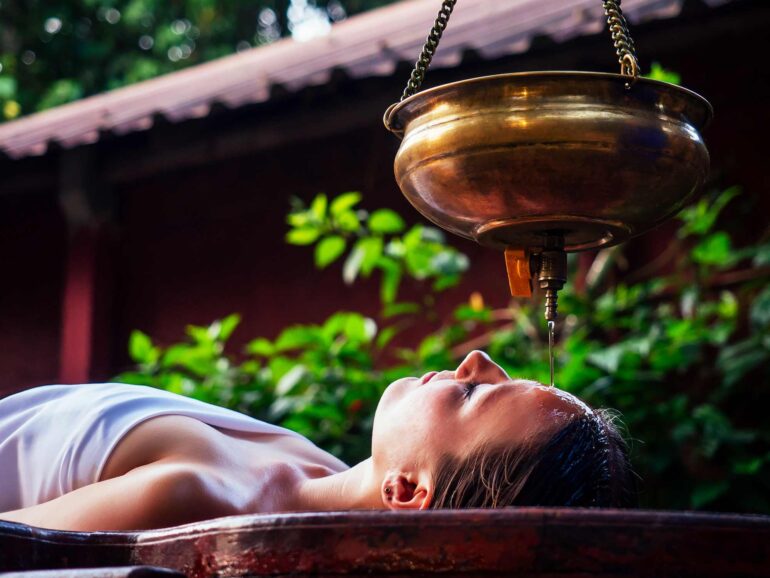 An eternal science that has been practised for thousands of years, Ayurveda is perhaps one of the best gifts of India to the world. To find the origins of Ayurveda, one has to dive deep into antiquity. In fact, even then, it is difficult to pinpoint the origins of this practice as it precedes written history. Historians largely believe that Ayurveda flourished during the Bronze Age( 600 BCE). But it is likely that many of the practices and findings were established even before that.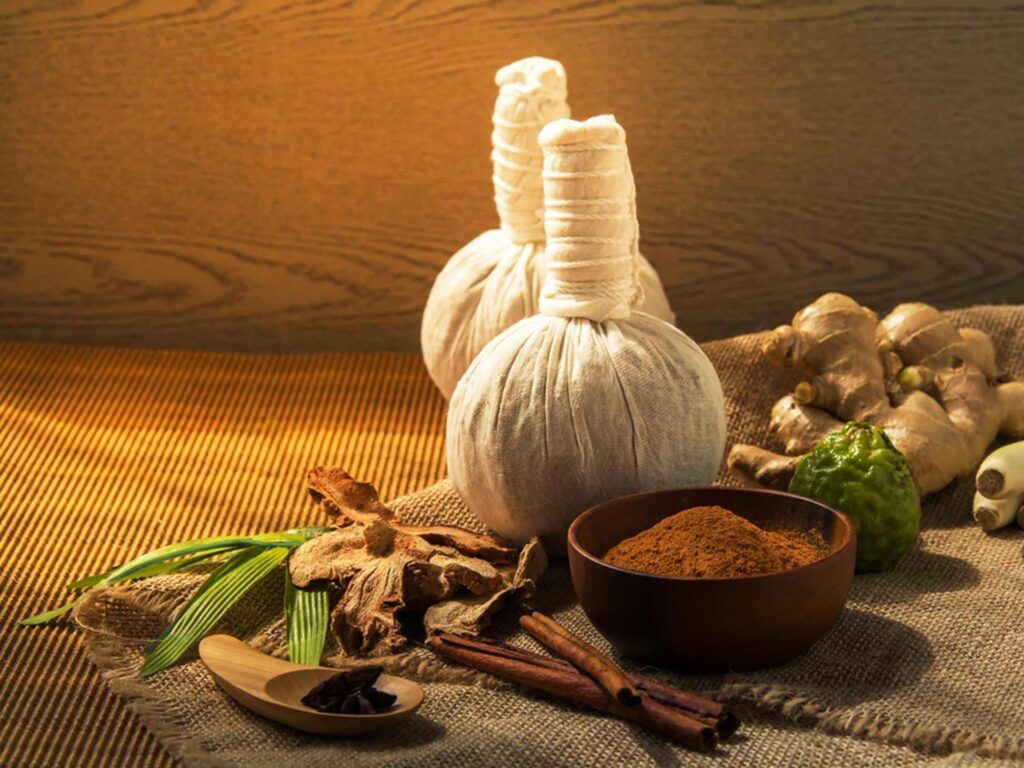 The ongoing pandemic has turned the world's attention towards health and fitness once again. People now realize that it not just enough to be free from physical ailments, you need to boost your immunity which only comes from all-around well being. While the latest medical practices may be good for instant relief, they are not really wholesome. Perhaps this is why people are now returning to their roots in the form of Ayurveda.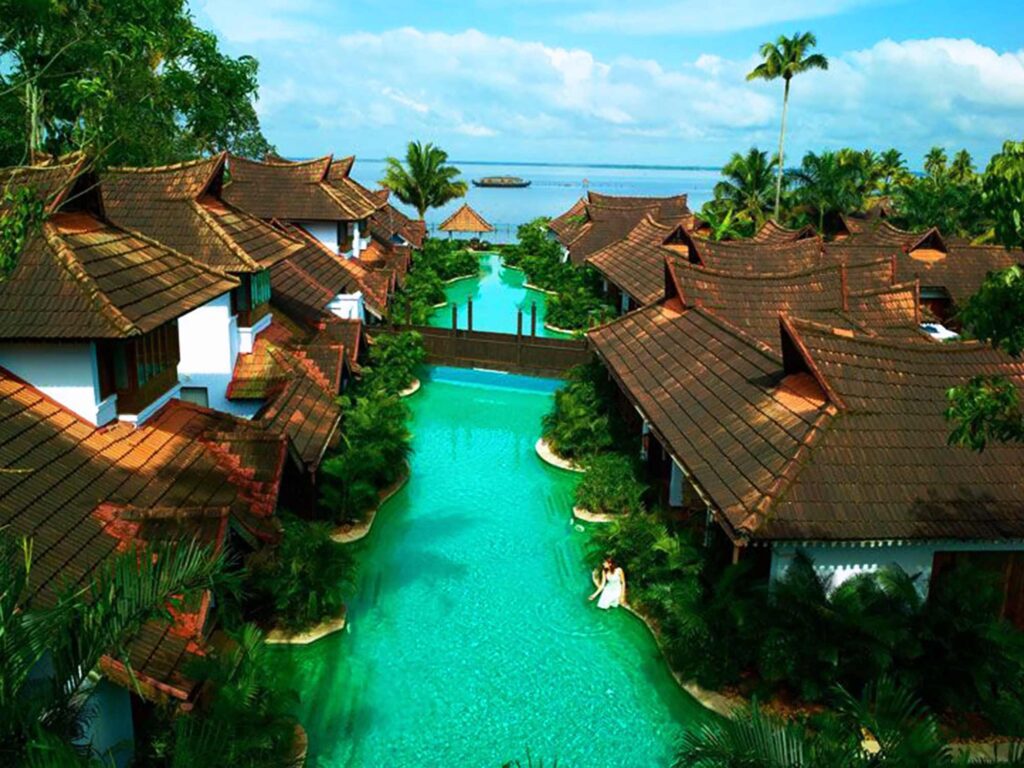 If you, too, have been meaning to give your overall health the much-required care while unplugging from the stress and tension of the world, ayurvedic health retreats can be your next holiday destination. These modern retreat centres have got it all—while you get to enjoy the best of luxury, the age-old practices have been reinvented here with a modern touch. What is more, these retreats are also located in some of the most picturesque locations across India.
Sounds like a plan? Check out our list of best ayurvedic retreat in India right away to make your pick:
Kairali- The Ayurvedic Healing Village, Kerala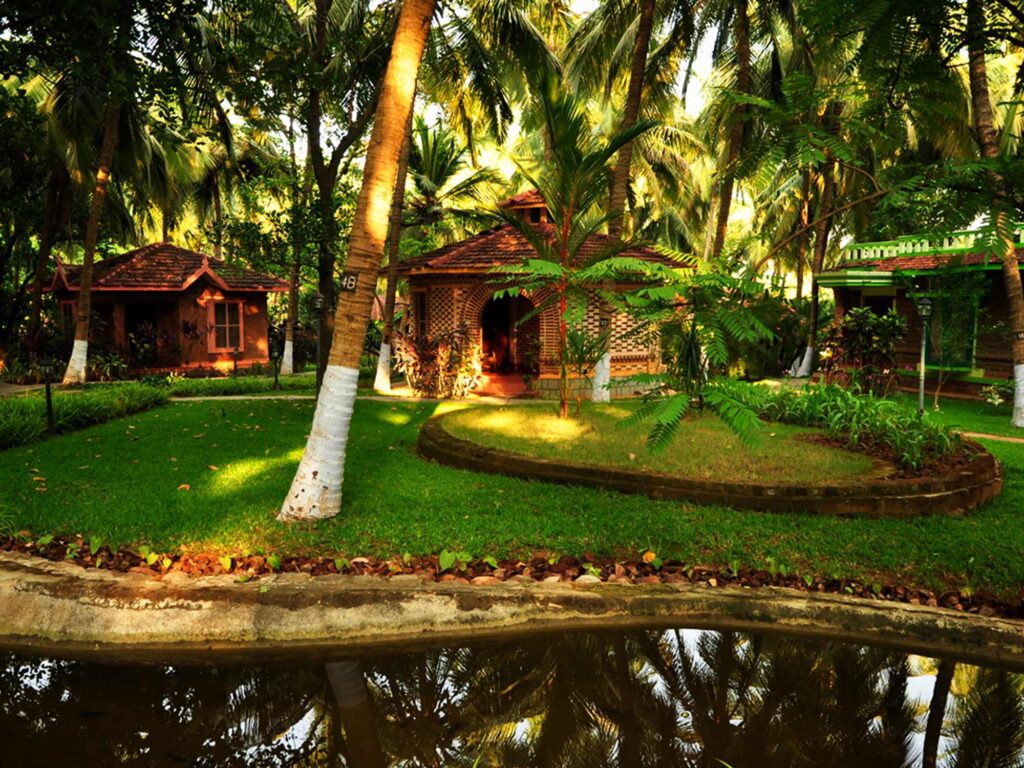 A signature property belonging to the famed Kairali group, The Ayurvedic Healing Village is located in the pristine setting of Palakkad, Kerala. With Mother Nature surrounding you on all sides, the healing journey begins as soon as you step here. The ayurvedic healing therapies practised here are in keeping with the age-old tradition. The practices are also NABH accredited, which means you do not have to think twice before opting for them.
While the programs are uniquely designed as per the health of each participant, you can add specific goals such as fat reduction and the like. The Kairali community is also very particular about sanitizing their premise so that you can travel there without the fear of infections.
You may also like: 10 Best Places to Adore Spring Season in India
Anand In The Himalayas, Haridwar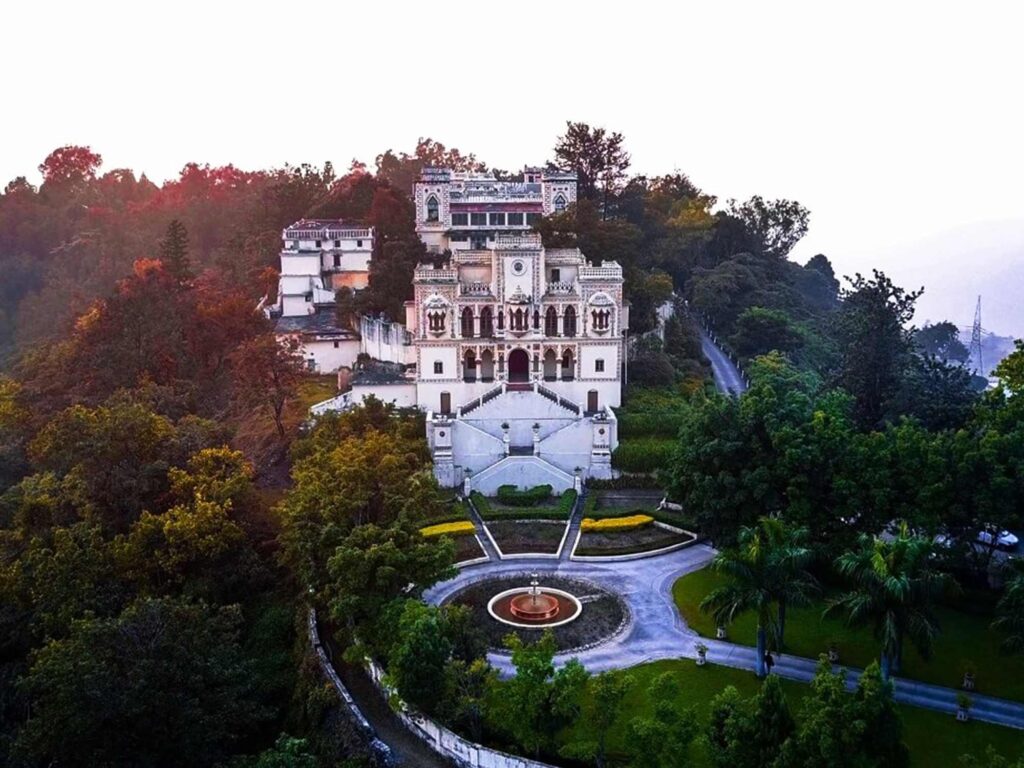 Nestled amidst the sal forests of Uttarakhand, Anand In The Himalayas overlooks the gurgling Ganga river. A hundred-acre property, Anand offers its guests an international wellness experience. While on the one hand, you have luxurious destination spas complete with the latest tech, on the other, you have integrated traditional Ayurveda and yoga programs. To give you a complete sense of wellness, the food served here is also a hundred percent organic.
To understand which program will suit you best, you can consult the specialist resident physician. The rejuvenation programs range from seven to twenty-one days. You can also avail of panchakarma treatment and special diet plans along with your usual program.
Vivanta At Taj Bekal, Kerela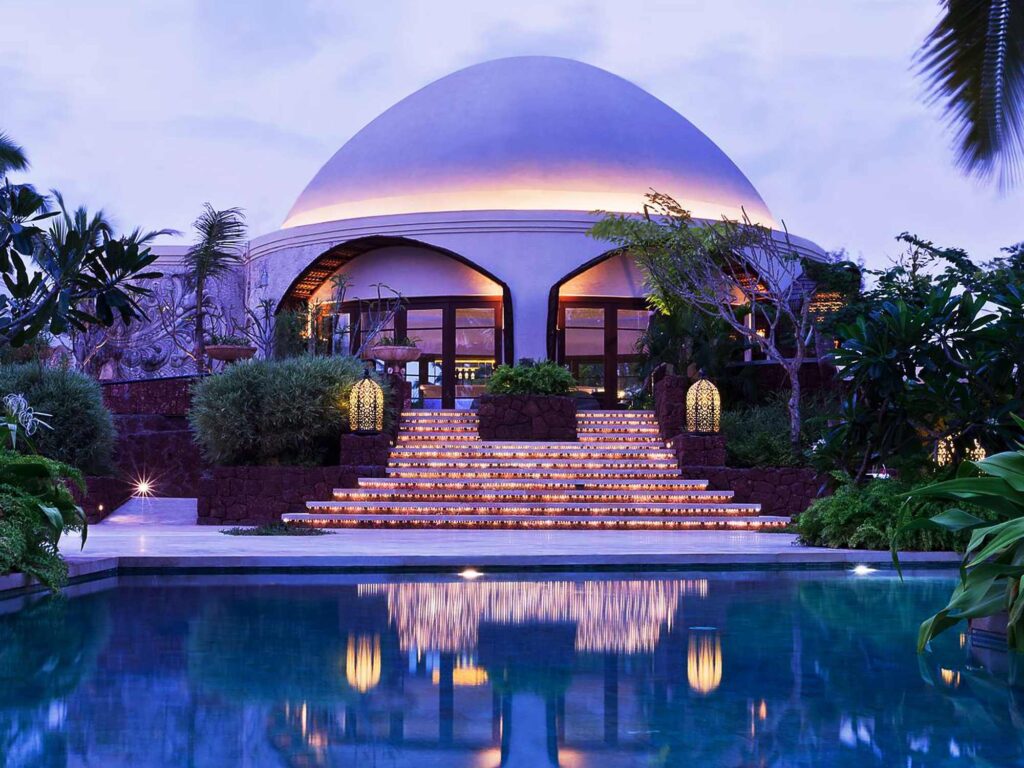 If the finest luxury is what you are seeking along with traditional ayurvedic treatments, then Vivanta at Taj Bekal is your match. Situated in the southernmost tip of the country, this retreat centre comes with palm-filled orchards, infinity pools, and so much more that you can't help but fall in love with this place. While traditional massages had always meant a cut on the luxury aspect, this place has a fine balance between both.
Modern therapies such as colour therapy and aerobics studios are also readily available here. The experienced resident physician here is always ready to guide you with a smile, taking away the fear commonly associated with medical practice. Sip your martini as you dive into one of their pools and unwind the luxe way!
Devaaya Ayurveda & Nature Cure Centre, Goa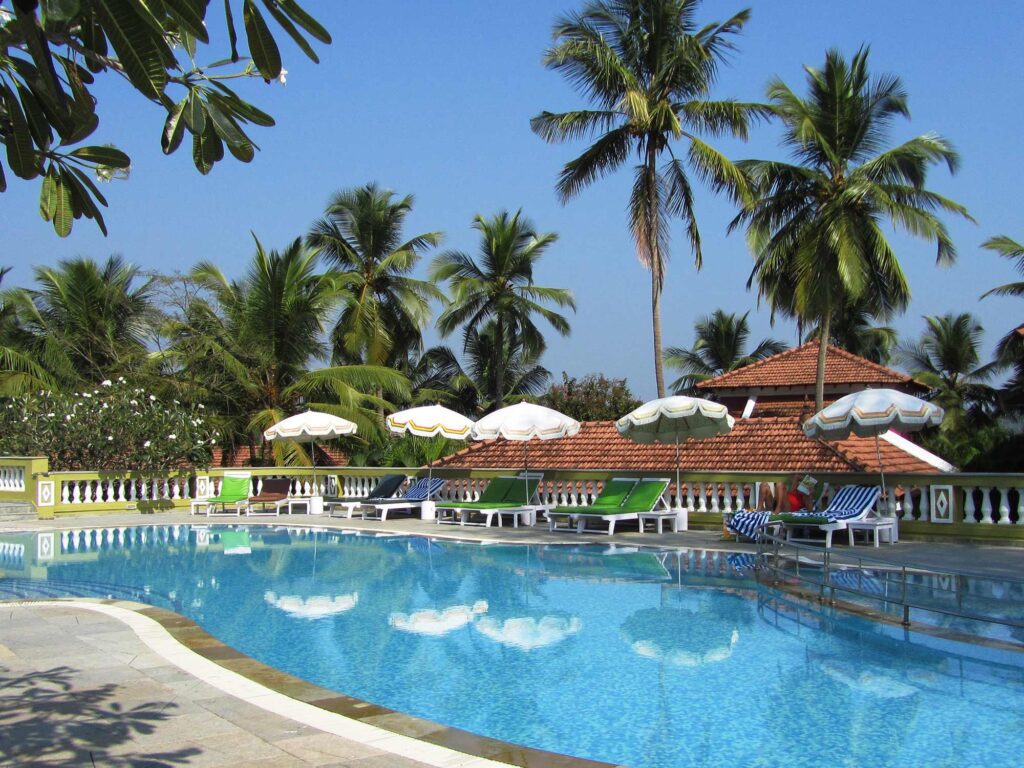 Counted among the best places to experience Ayurveda in India, Devaaya Ayurveda is a break away from all that people imagine when they think about traditional treatments. The villas and suites are styled the Portuguese way and compliment their Goan setting. Located in the remote Divar Island, here, the din of the traffic is replaced by the sound of the waves playing against the shore.
While other resorts boast of a large number of villas and suites, Devaaya has as many as twenty-eight different centres dedicated to their wellness treatments. These include yoga venues, mudrooms, hydrotherapy rooms, nature trails and much more. Given its proximity and easy availability of conveyance to places such as Panjim city and Miramar, you can enjoy the best of both worlds here. While you take part in the wellness activities throughout the day, you can enjoy the nightlife of the city too. Bicycles are also available for hire here.
You may also like: Try Out The Latest Trend Of Astro-Tourism From These Amazing Locations
The Roseate Aheli Spa, New Delhi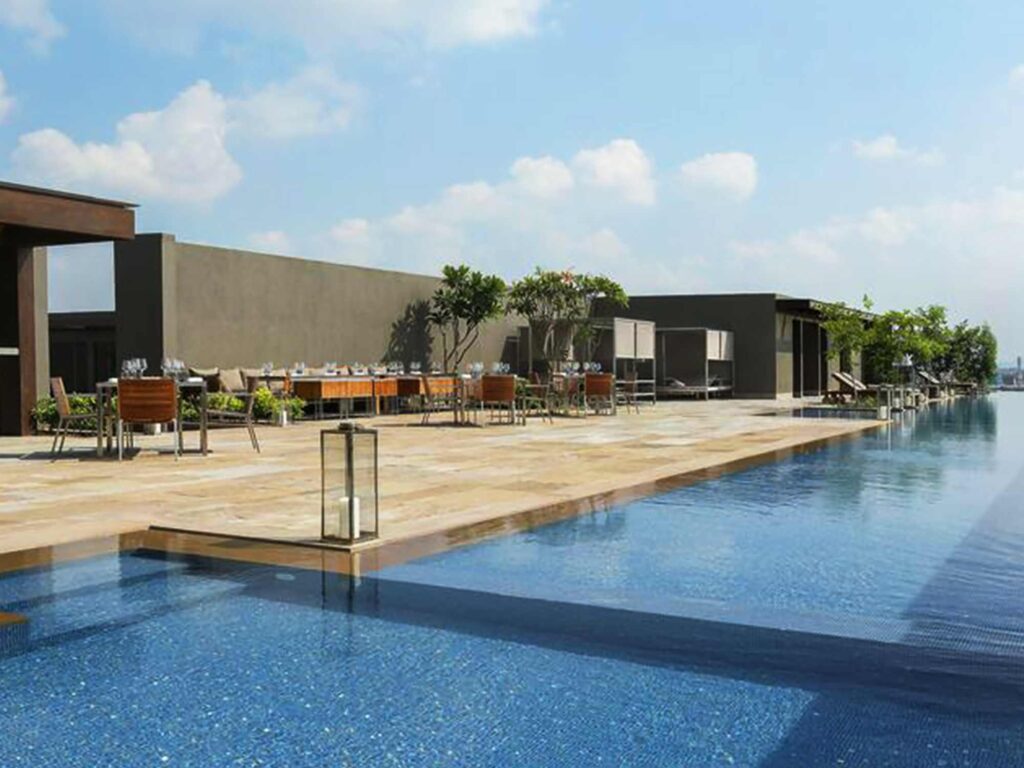 Are you tired of travelling long distances to enjoy ayurvedic retreats in India? Well, with the Roseate group, the spa comes right to the city limits. Located a short drive away from Delhi, this luxurious property can transport you to another world in a matter of a few minutes.
Surrounded by lush greenery on all sides, it creates the ambience of a far offsetting. Added to that are facilities such as the Turkish Hamam and body wraps that can rejuvenate you inside out. There are several Aheli special treatments too that you may avail here.
Khyber Resort and Spa Gulmarg, Kashmir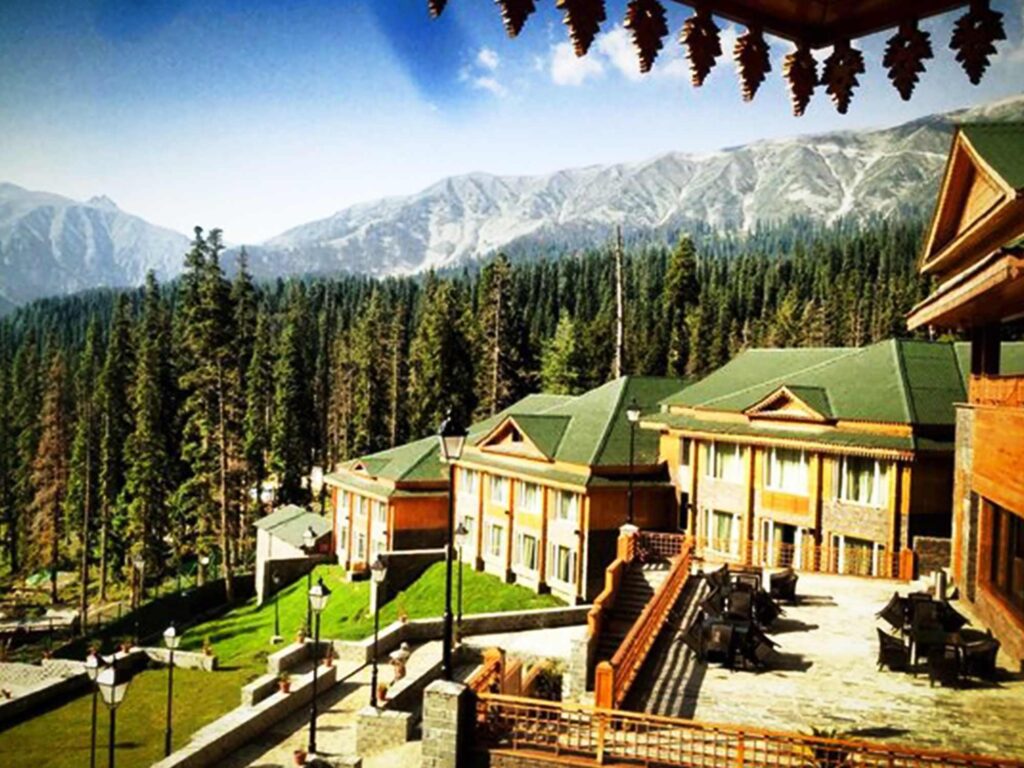 The classical poet Amir Khusrau had named this place heaven on earth, and truly Gulmarg matches every description of heaven that you may have read. Now imagine a soul rejuvenating spa located in such heaven- there you have it, the Khyber Resort and Spa.
With pristine views of the valley outside and world-class luxury spa facilities inside, Khyber is in itself as heavenly as its setting. The cuisine of this resort, too, is the perfect match for taste and health. The treatments are more in keeping with modern spas than traditional Ayurveda here
Kalari Kovalam, Kerela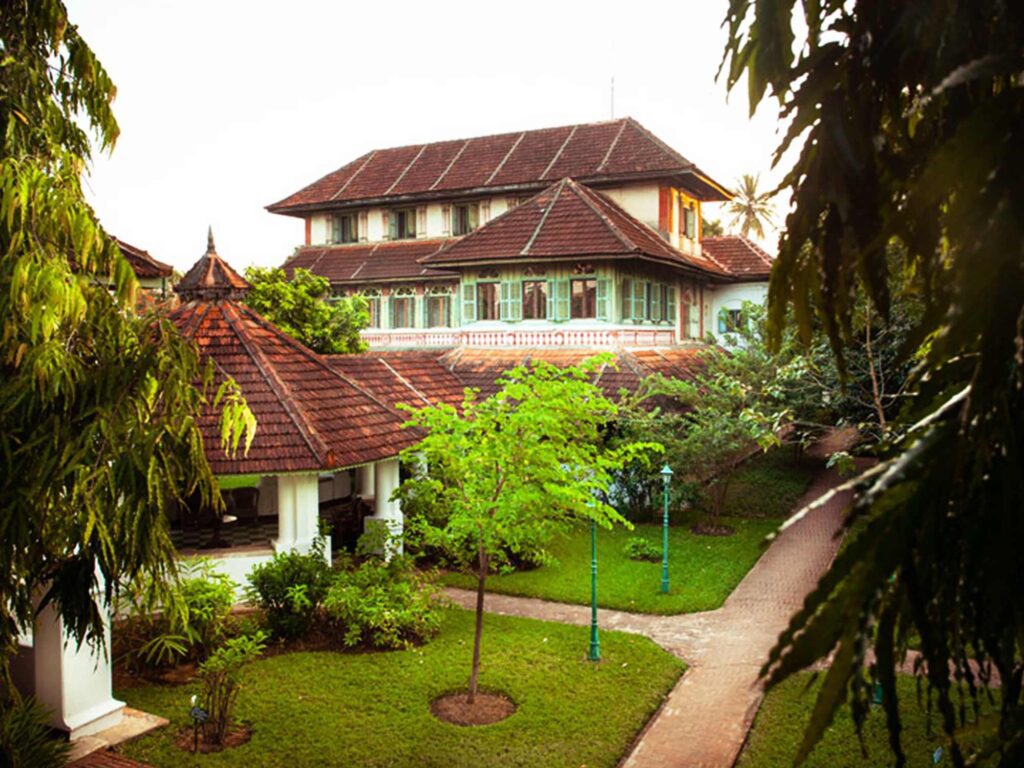 Kalari is a pick for all those who are looking for a more serious ayurvedic treatment to deal with their ailments. Most of the people who come to Kalari are those who suffer from some chronic ailment and cannot find satisfactory solutions in modern medicines.
At Kalari, the treatments have been designed in such a way that you get total mental and spiritual peace along with bodily relief. Needless to say, you will undergo a thorough check-up first. Following this, the doctors suggest the best treatment approach for you. It is best to visit Kalari with substantial time in hand as many of the treatments are long-drawn and can take weeks to be completed.
You may also like: The Best Routes for Road Trips in India
Hilton Shillim Resort Spa, Lonavla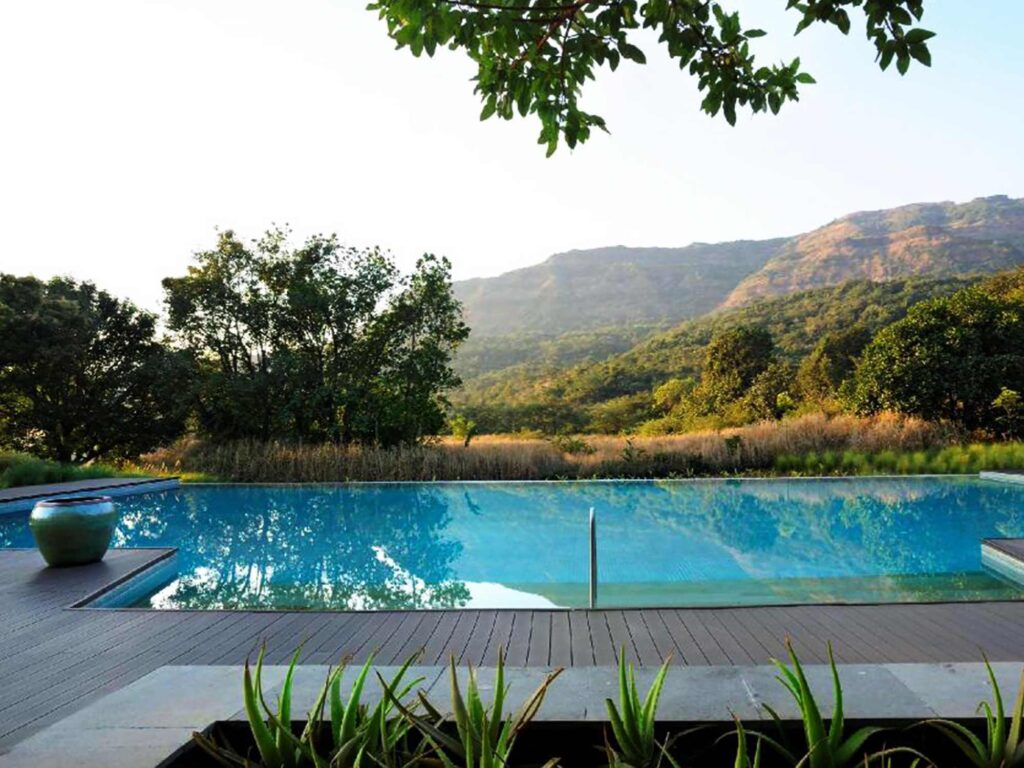 Spread across seventy acres of lush greenery. Hilton Shillim is a gem nestled in the Western Ghats. The setting of the place compliments just what it offers to its guests- wellness inspired by nature. There are several varieties of Ayurvedic treatment taken from all across India here.
The service quality and the expertise of the healers are also worthy of mention. If you are looking for Chakra cleaning or willing to initiate your journey on the path of naturopathy, Shillim is the best pick for you.
Wildflower Hall, Shimla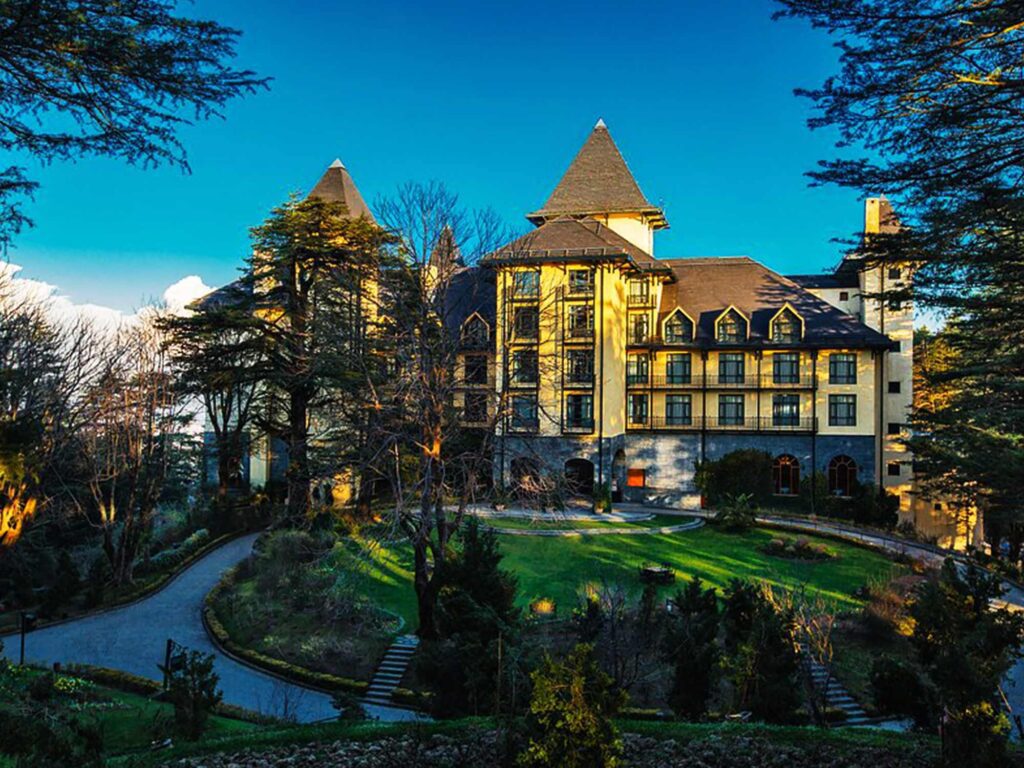 Another retreat centre in the northern zone famed for its quality treatments is Wildflower Hall Shimla. You may be surprised to see the facilities here as they are like any other modern spa around the world. But it differs from them in this respect that it roots all its treatment procedures in ancient ayurvedic finding.
There is no fixed routine or treatment plan that you need to follow here. Rather you are allowed to follow your body's own rhythm. And surprisingly, it works even better than the rigorous routines and tough practices. If you are looking for rejuvenation and leisure, this resort will give you some of your best experiences amidst nature.
Carnoustie Ayurveda & Wellness Resort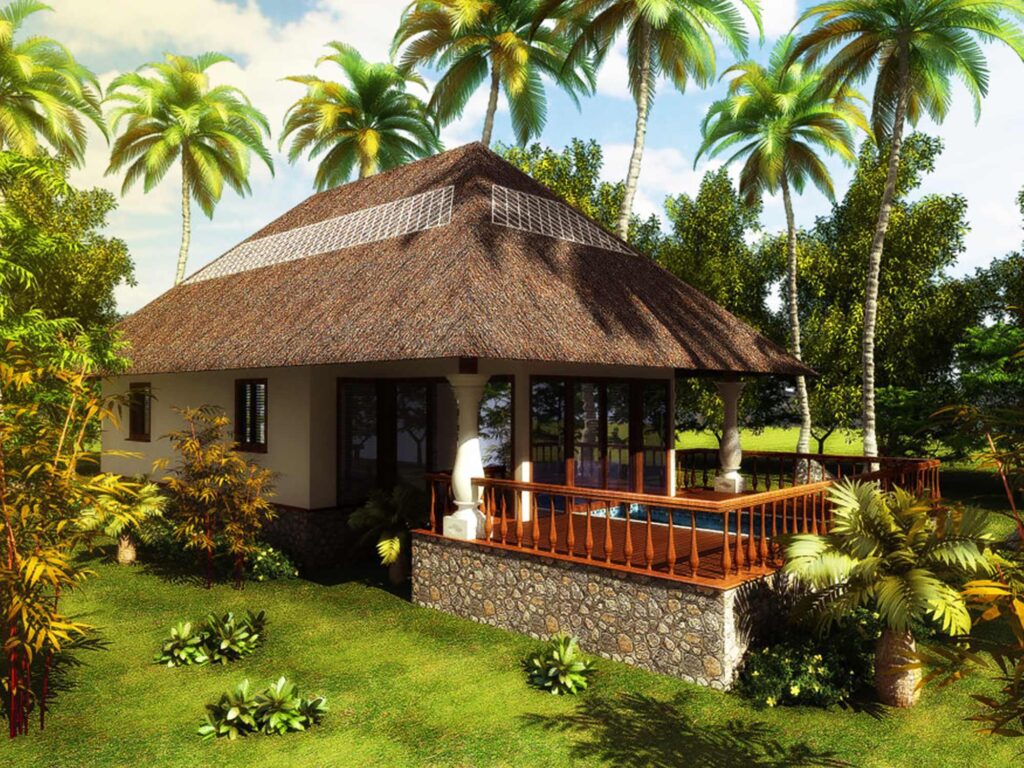 Are you a Halle Berry fan? Then you could not have missed the name of Carnoustie Ayurveda and Wellness resort! Even Halle Berry checked in here for her Ayurveda experience. Even otherwise, Canousite has emerged as a popular name among all the wellness enthusiast. And indeed, the retreat is worthy of the attention that it garners. Right when you check into the resort, you undergo a complete medical diagnosis.
Following this, the medical team finds you the best fit among the long term and short term programs. To aid you in your recovery journey, the retreat centre also prepares special meals designed to help you reach your goal. Taking into consideration the present condition, they also have initiated programs to boost immunity and organ health.
Now that you have this list pick out the one that you love best and relax and unwind while giving your health the best boost. For your perfect unwinding in these resorts, the travel needs to be hassle-free too. That's exactly what we are here for. From your ticket bookings to your hotels and more, get help for every little detail of your itinerary with the travel experts. Contact us today to know more. Plan My Trip