10 Offbeat Summer Holiday Destinations in India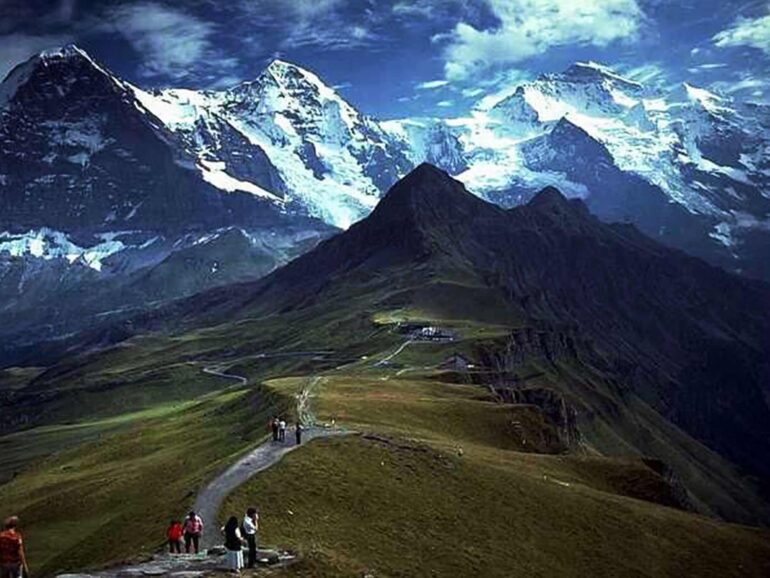 As the scorching heat of the summer sun starts to wear you out, there is a need to look for an immediate getaway. And if you are living in India, you do not need to look too far. There are innumerable summer destinations spread across the length and breadth of the country. Of course, there are some names that you come across more often than the others, and by now, you may have had your fill of these monotonous run-of-the-mill places.
Explore Offbeat Summer Holiday Destinations in India
But as always, here we are at your rescue. So here is a list of some of the lesser-known yet breathtakingly beautiful destinations in India:
Ranikhet, Uttarakhand
There are a number of mesmerizing and offbeat hill stations spread across India. Ranikhet is a little-explored name in that list. Ranikhet, which literally means Queensland, falls in the Almora district of Uttarakhand. Of course, you get to enjoy the usual mild breeze of the mountains, lush forest views, and attractive wildlife. Added to that, the pretty Himalayan flora of the region is also worth admiration
Major Attraction: Some of the major attractions you can enjoy in Ranikhet and the adjoining areas are the Majkhali, Bhalu Dam, Upat Golf Course, and Chaubatia Gardens. Things to do: Golfing, fishing, jungle safari, and trekking/hiking.
How to reach?: The nearest airport is Pant Nagar, at a distance of 119 km. Ranikhet also has direct road links with Nainital (60 km), Kathgodam (86 km), Ramnagar (96 km), and Delhi (366kms).
Chandoli National Park, Maharashtra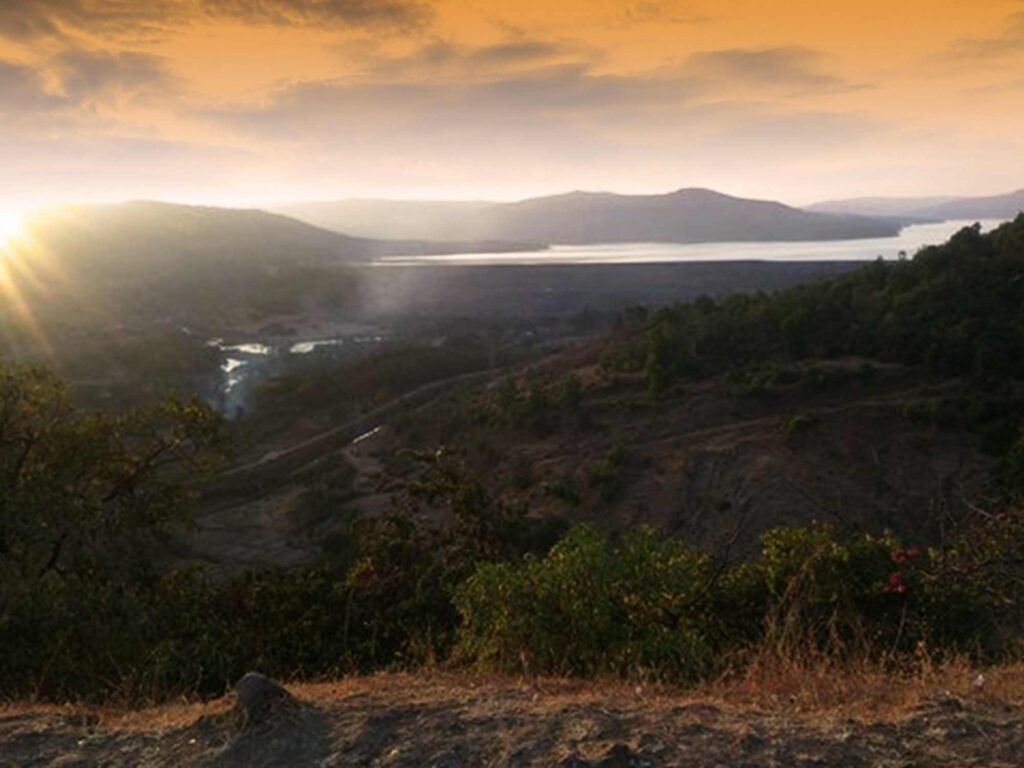 Situated on the laps of the Sahyadris in the northern part of the Western Ghats, Chandoli national park offers a delightful retreat to every wildlife enthusiast. Many consider it a hidden masterpiece in the state of Maharashtra. Perhaps due to the low footfall, the park is home to many forms of rare wildlife species, which also includes the famous Bengal tiger. Even during the other seasons, it remains among the top offbeat places to visit in India.
Major Attraction: Other than the beautiful Chandoli National Park, you can also explore places like Karad Hills, Amba Ghat, Shri AmbaBai Temple, Teen Darwaza, and Rankala Lake in the adjoining areas.
Things to do: Various activities one can engage in the National park itself are jeep safari, bird watching, tracking, and boating.
How to reach?: The nearest airport to Chandoli is the UrunIslampur airport at Kolhapur, which 30 km away.
You may also like: 10 Ayurvedic Retreats To Try Out In India
Nandi Hill, Karnataka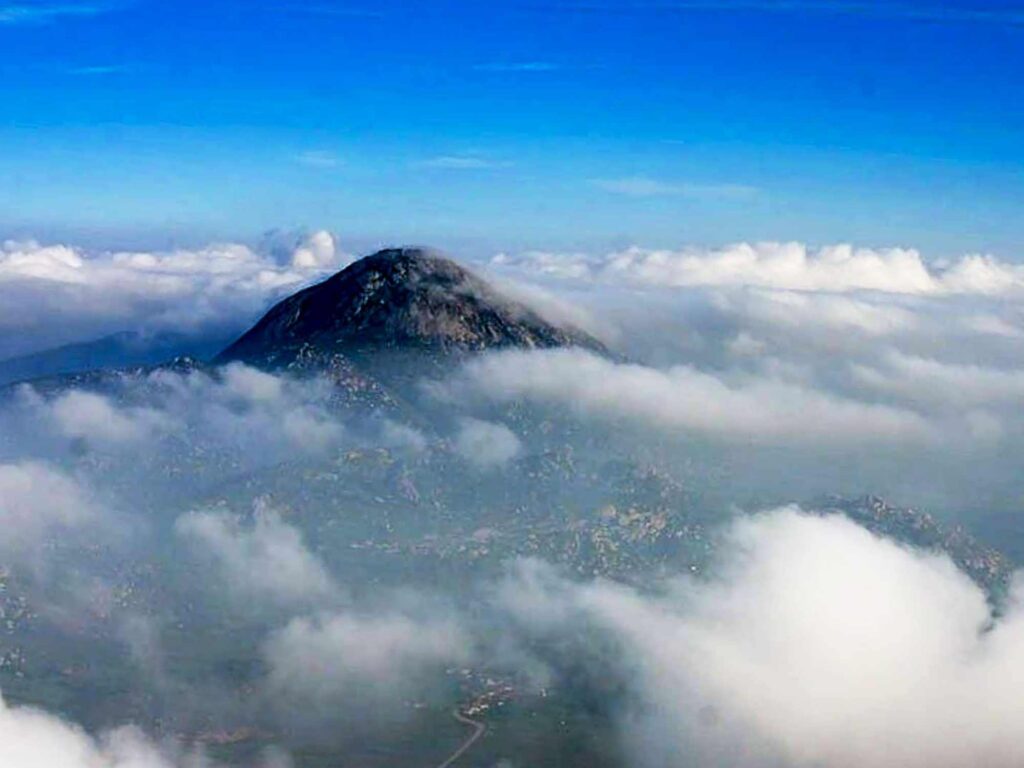 If you are looking for a quick road trip or a weekend getaway from the crowded streets of Bangalore, Nandi hills are the perfect summer destination you were looking for. Also known as Nandi Durga, it is both mesmerizing and gram-worthy spot for tourists. There is plenty of fresh air and the calm that every city dweller yearns for. The diverse wildlife and its historical significance add to its attractiveness.
Major Attraction: Tipu's Drop, Tipu's Summer Residence, and historical temples such as Yoganandishwara Temple and the Bhoganandishwara Temple, Brahmashram cave are most popular here.
Things to do: Nandi hills offers a number of adventure sports like cycling options and Paragliding.
How to reach?: Both shared cabs and public transport are available from Kempegowda International Airport, Bengaluru, which is just 35 km from Nandi hill.
Panchgani, Maharashtra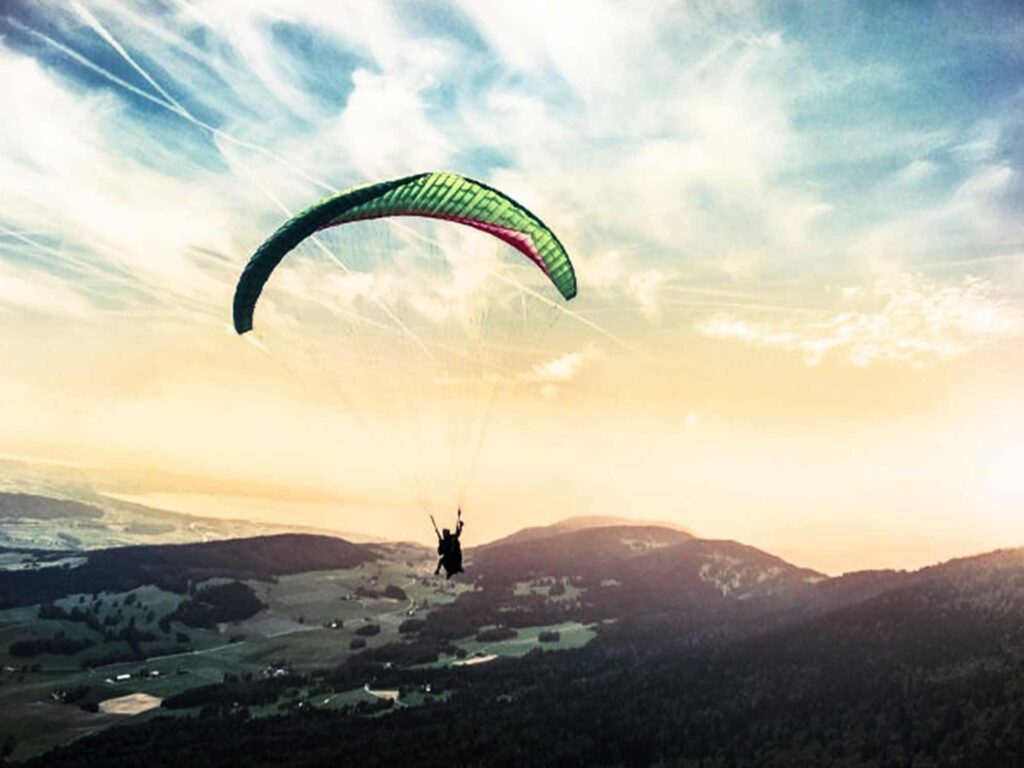 Known for its sunrise and sunset points and scenic valley points, Panchgani is one of the most breathtaking and renowned hill stations in Maharashtra. Nested between Five hills, Panchgani is the perfect location for any tourist seeking the tender touch of nature along with scenic beauty and adventure. It is also well-loved by students as a cheap summer destination in India options.
Major Attraction: Sydney point, Matheran, heritage spots like BhavaniTemple, Pratapsingh Garden, Shivaji Statue, and Kadalot Statue.
Things to do: Try out adventure sports ranging from paragliding, flying fox sport to trek, climbing, rappelling, and waterfall rappelling. Also, enjoy views of the region on safari.
How to reach?: The nearest airport is in Pune, which is 111 km away. The nearest train station is the Satara railway station which is 52kms away.
You may also like 10 Enchanting Islands of India
Devikulam, Kerala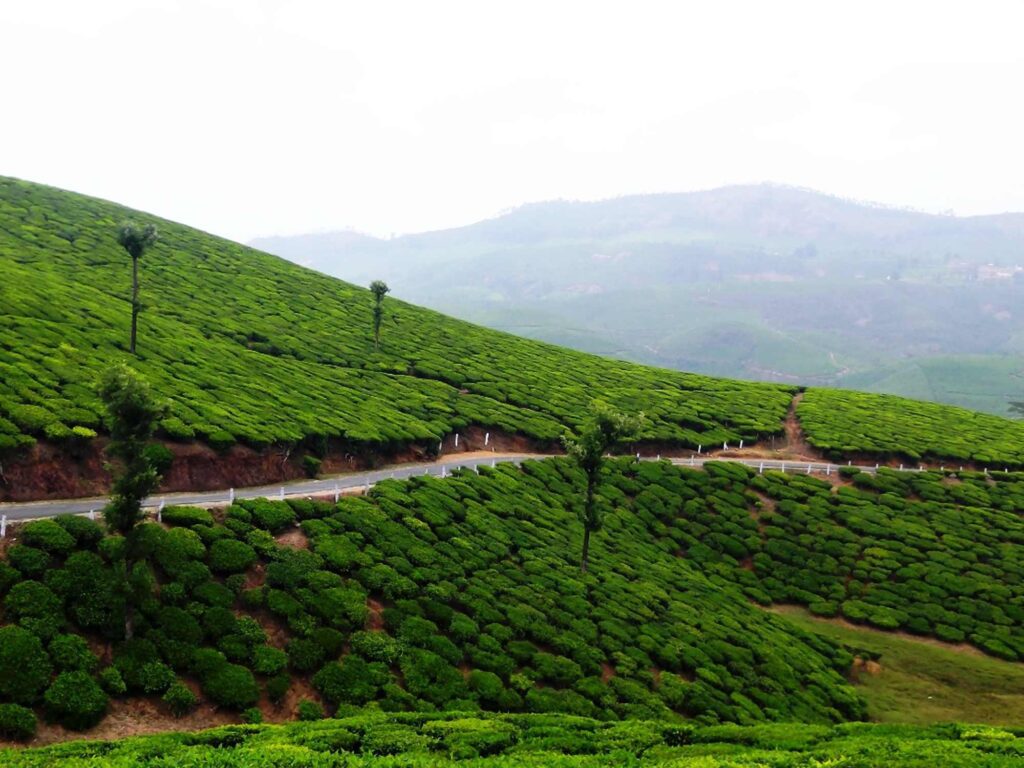 Devikulam, or "The pond or lake of the Devi," is a tiny hill station set in the pristine coffee-growing hills of Kerala. Situated in the Idukki district, it is only 5kms away from another popular destination Munnar. Perhaps it the popularity of Munnar that overshadows this lesser known place during summer holidays in India. But for those who are ready to give the usual a break, Devikulam offers breathtakingly beautiful scenery
Major Attraction: There are a number of major lakes in and around Devikulam, such KeezharkuthuasSita Devi Lake and Mattupetty Lake, and scenic waterfalls like Thoovanam, Kuthumkal, Pallivasal, and Thoovanam. It also has a number of national parks and wildlife sanctuaries, such as Eravikulam National Park, Chinnar Wildlife Sanctuary, and Idukki National Park.
Things to do: Trekking, camping, and long walks in tea gardens are popular things you can try out here.
How to reach?: The nearest railway station is Aluva which is about 113 km. The nearest airport is Cochin International Airport, via Aluva-Munnar Rd, which is about 111 km
Alipurduar, West Bengal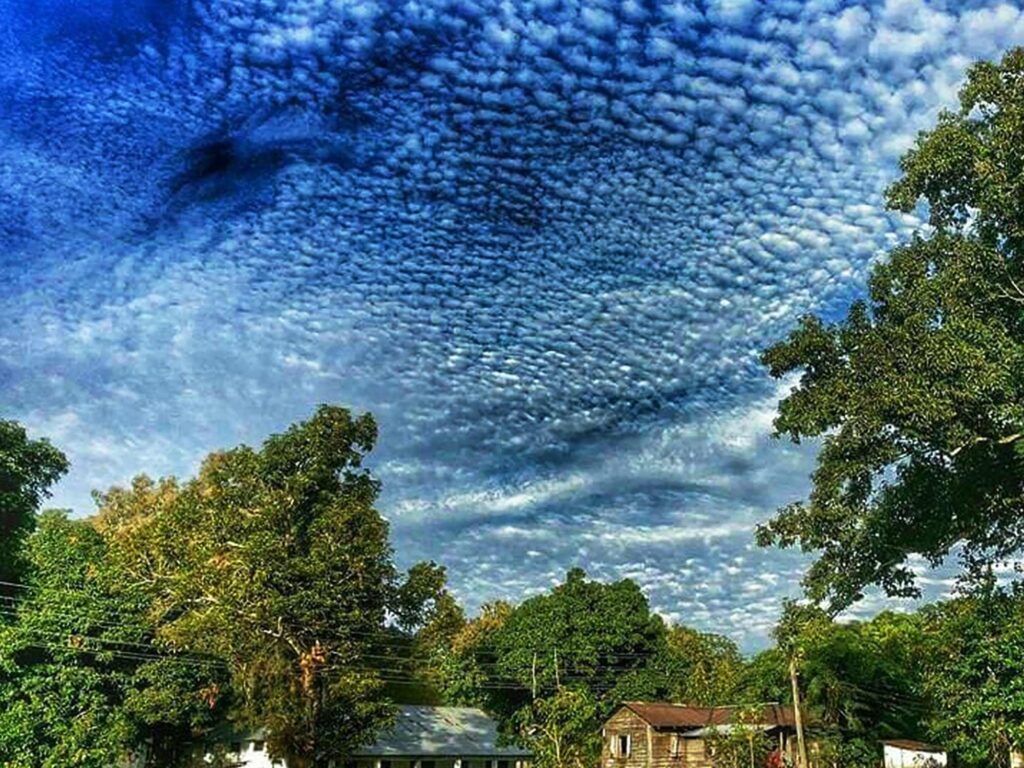 A newly formed district and a gateway to Bhutan and other northeastern states, Alipurduar was used as a base for travellers to these other places. But if you choose to explore the place itself, you will find both ethnic and scenic elegance in its offerings. A place surrounded by dense forests, beautiful lush tea gardens, and culturally rich in historical heritage; it is a perfect pick for summer destinations in India for any traveller who seeks pleasure in nature and beauty.
Major Attraction: The Buxa Tiger Reserve, Hollong, Cooch Palace, Phuentsholing(famous for its crocodile breeding centre), Chilapata, and Jaldapara national park form the major attractions here.
Things to do: Sight seeking and indulging in local tastes are popular activities here.
How to reach?: The nearest airport is in Bagdogra at a distance of 154kms. The nearest Railway station is Bongaigaon which is located at a distance of 99kms.
You may also like Tourist places in Kolkata "The Heritage"
Almora, Uttarakhand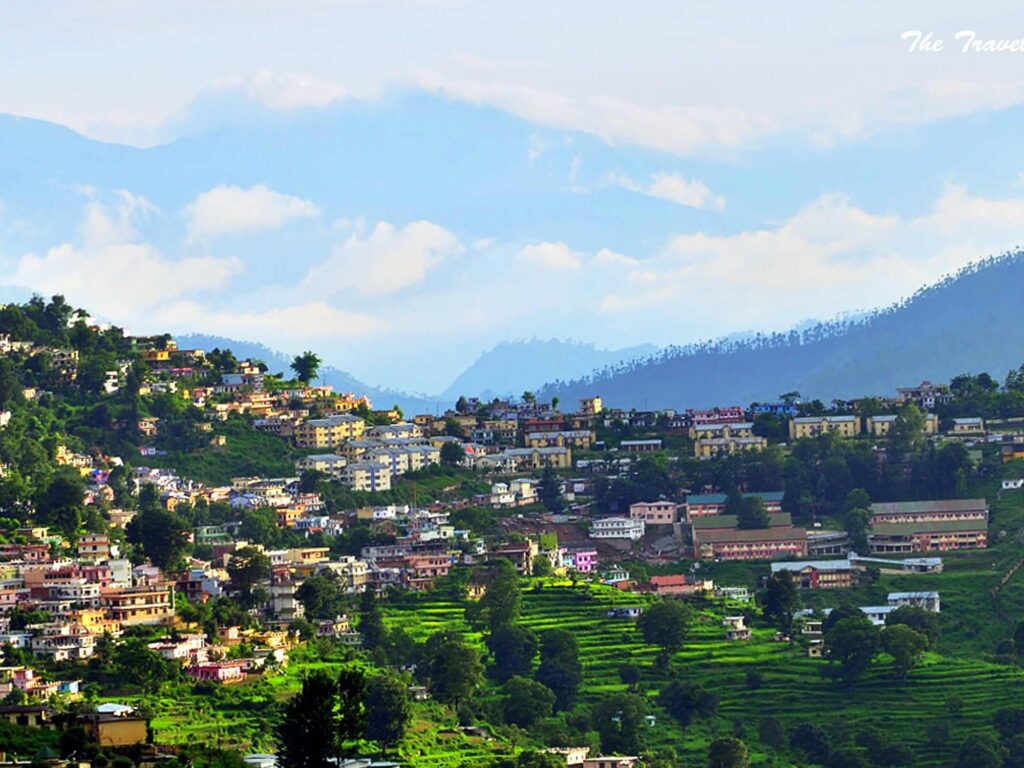 Considered one of the most culturally rich spots of Uttarakhand, Almora is fast turning into a "red hot" spot for backpackers all around India. Starting from the picture-perfect view of the snowcapped Himalayas in the background, its lush scenic greenery, the fresh alluring air, its historical heritage along lip-smacking cuisines attract a lot of tourists from outside India too. Make it your summer destination this year to enjoy some moments of calm.
Major Attraction: From popular pilgrimage sites like Nanda Devi and Jageshwar to treks like Mornaula and Mukteshwar, Binsar, there is something here for every taste.
Things to do: Trekking and rock climbing, cycling and nature and village walks are among the activities you can enjoy here.
How to reach?: The nearest airport is Pantnagar which is 115kms away from Almora. The nearest railway station is Kathgodamwhich is 82kms away from Almora.
Vagamon, Kerala
Kerala has always been popular for its hill stations; Vagamon is one among that list. Located in Kottayam- Idukki border of Kerala, it is known for its rich, lush green slopes of hills, tea gardens, and breathtaking ravines; it's a perfect place to get away from the hustle of city life and the scorching heat of summer.
Major Attraction: Vagamon Lake, Vagamon pine forest, Marmala Waterfalls, Thangal Para, Kurisumala, and Barren Hills
Things to do: For those with adventure in their veins, there is ample scope for adventure sports. Others can enjoy a quiet time taking walks amidst natural trails
How to reach:
The nearest railway station is Kottayam which is about 75 km from Peermede. The nearest airport is Cochin International Airport which is about 150 km from Peermede
You may also like: 10 Unexplored Dishes Of North East India
Pachmarhi, Madhya Pradesh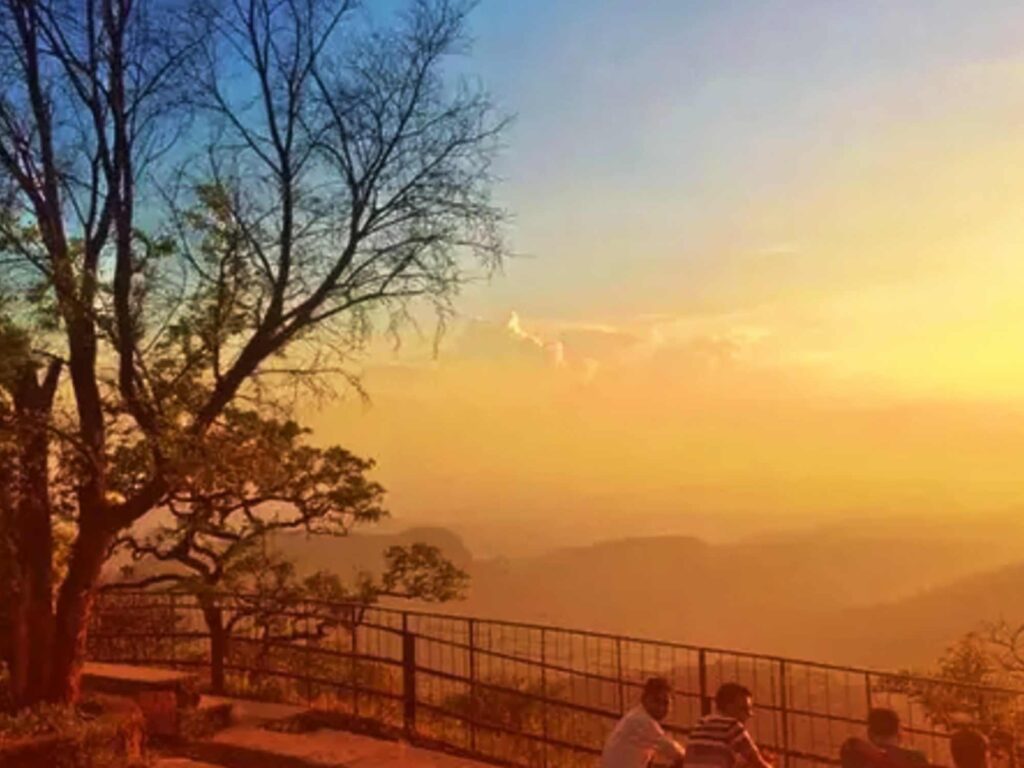 Located at an altitude of 1100, Pachmarhi is a must-visit hill station in Madhya Pradesh. Also known as 'Satpuraki Rani' or Queen of Satpura, Panchmarhi is the highest point of Madhya Pradesh and is a part of the UNESCO Biosphere Reserve. Lush green slopes, pleasantly cool air, waterfall, religious heritage, and many more make Panchmarhi a perfect weekend getaway for the people who stay in the nearby cities.
Major Attraction: Bee Falls, Dhoopgarh, Jata Shankar, Satpura National Park, Pandav caves, and many more.
Things to do: site-seeing, cycling, and rock climbing are activities to enjoy in Pachmarhi.
How to reach?: Pipariya railway station is the nearest railway station to the site, 52 km away from Panchmarhi. The nearest airport is in Bhopal, 238.4 km from Panchmarhi.
Kinnaur, Himachal Pradesh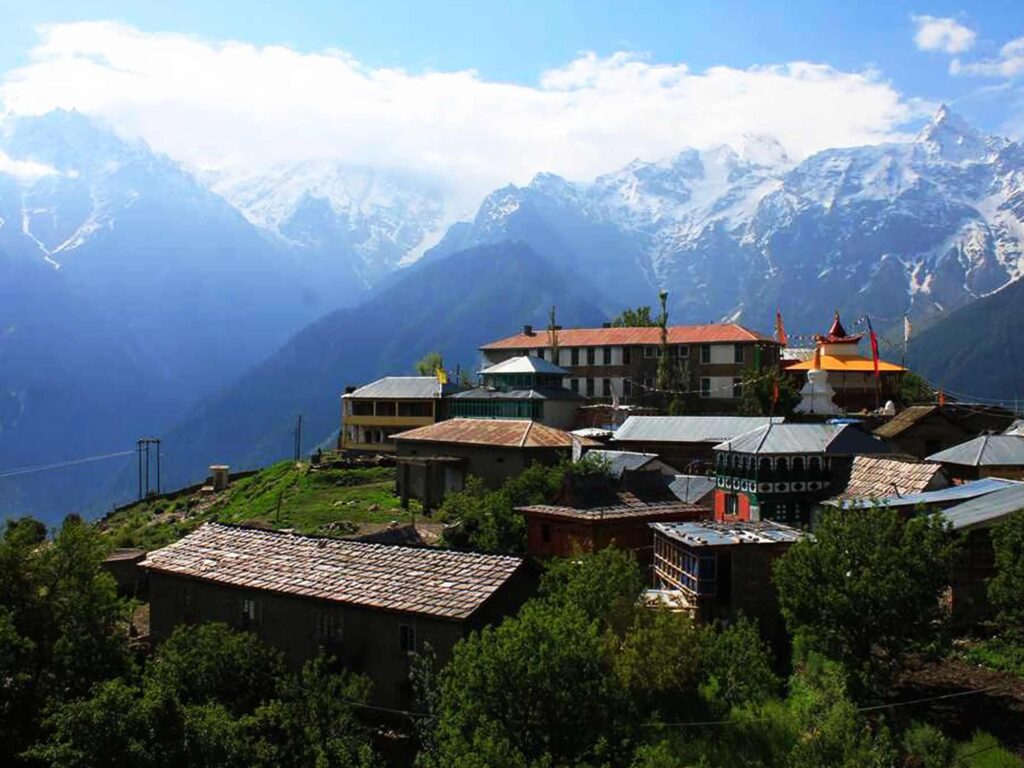 Famous for its apple orchards, Kinnaur Valley offers the perfect summer getaway for any nature-loving enthusiast. The beautiful meadows, the snow-capped valleys, the blooming flowers from the apple orchards along meandering rivers make Kinnaur a perfect spot for travellers seeking road trips for quite a long time.
Major Attraction: Sanglavalley, Kamru, Chitkul, Bhawavalley, Reckongpeo, Kalpa, Hanging valley, Chango, Ribba, Lippa are some tourists spots that one can't miss when imKinnaur.
Things to do: Kinnaur offers several adventure sports options such as rock climbing, valley crossing. Those with a quieter vein can enjoy walking and trout fishing.
How to reach?: local taxis are always available from Shimla to Kinnaur. The nearest airport is Shimla which is around 267 km from KalpaDehradun is the nearest railhead. The nearest railway station is also Shimla which is 244 km from Kinnaur.
Now that you have this list, plan your summer holidays in India and get the relief you have been longing for.
With the ongoing pandemic, the tourism industry has undergone several changes overnight. But that does mean you stall your plans and sit at home. Try out our tailored services and experience the most amazing and stress-free holiday experience.
Viesearch – Life powered search