10 Trekking Destinations In India For Beginners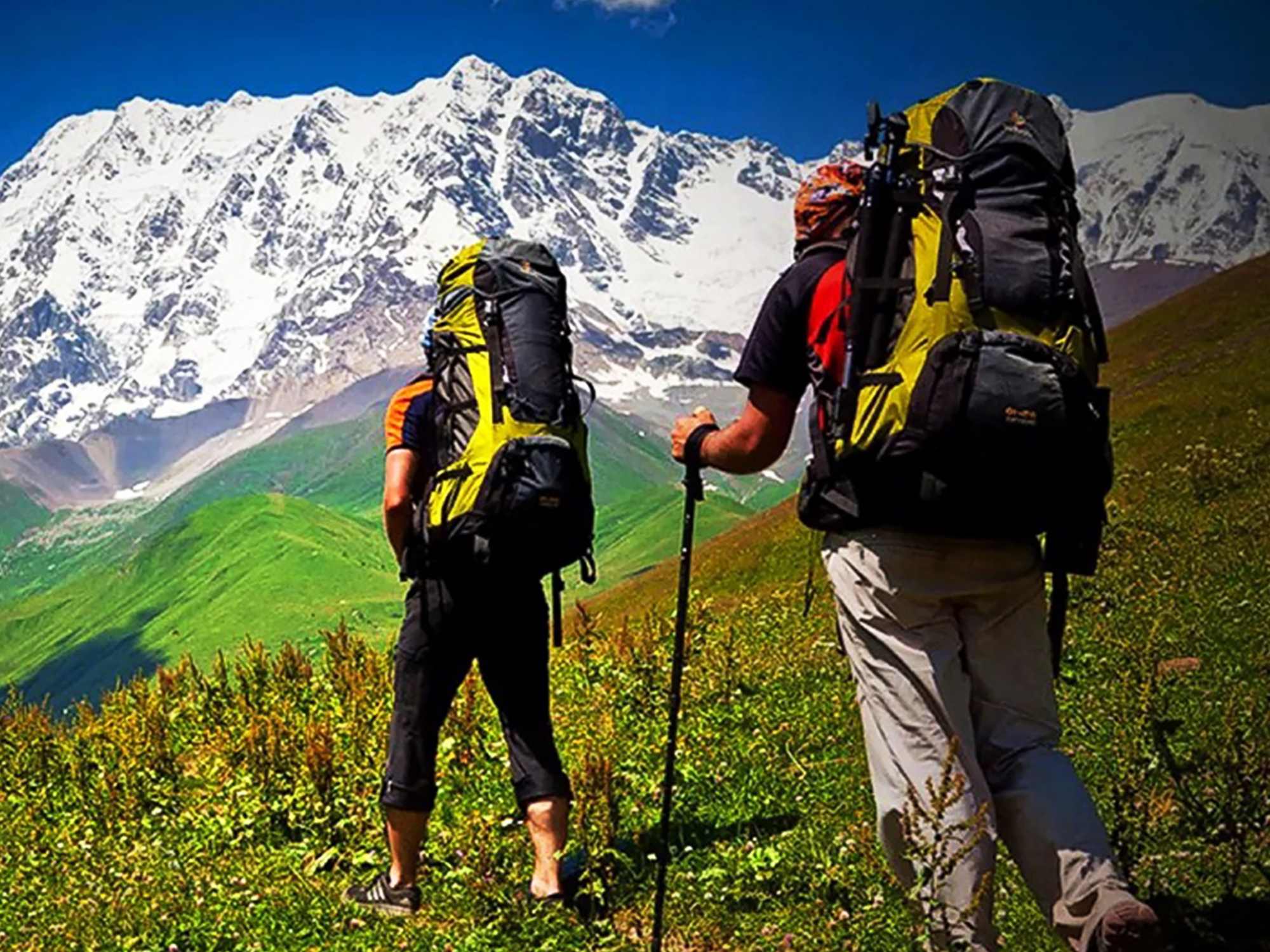 Trekking, as the dictionary meaning goes, refers to a long and arduous journey. Arduous it may be, but few things can quench your thirst for an adventure like a great trek through a beautiful trail. With the modern lifestyle and all its facilities, life may have become easier, but we have almost lost out connect with Mother Nature.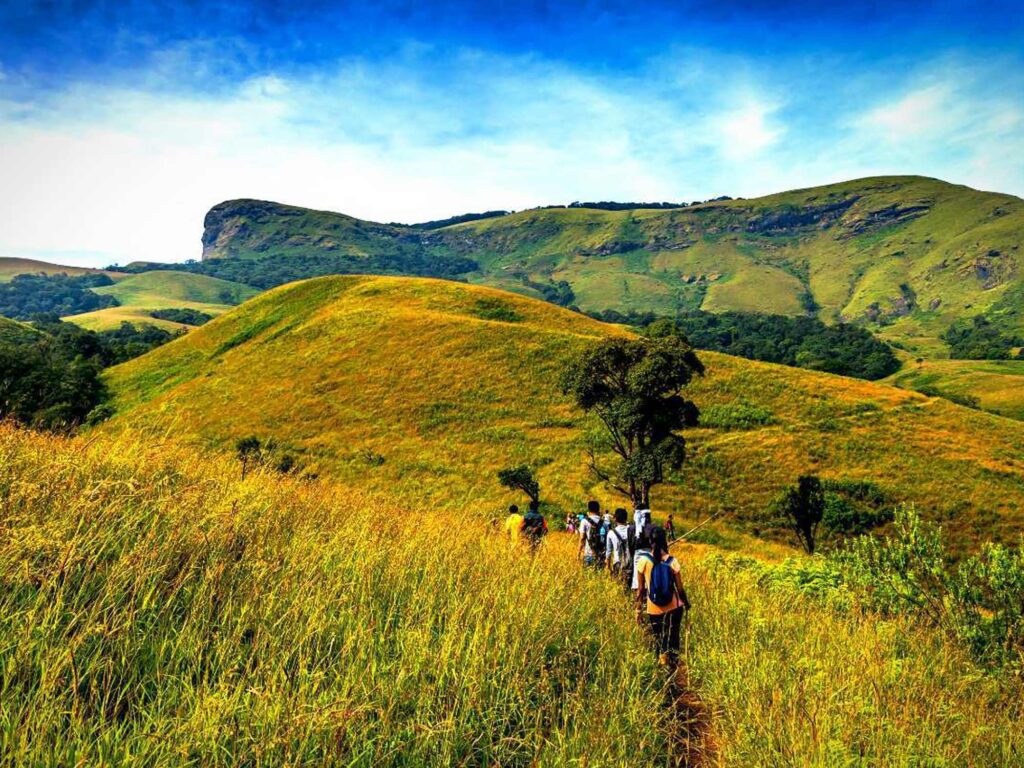 Trekking gives you a wonderful opportunity to reconnect with Nature and take a break from the monotony of life. As beginners, the idea of the trek may sound a little intimidating. But there is absolutely nothing to worry about. Remember you are not trying to scale some insurmountable peak. All you are going to do is only walk through hills while enjoying the pretty sceneries.
If you are wondering where you can head to for your first trek, here is a list of trekking places in India especially suitable for the beginners:
You may also like: Top 10 Adventure Sports Activities in India
Kafni Glacier Trek, Uttarakhand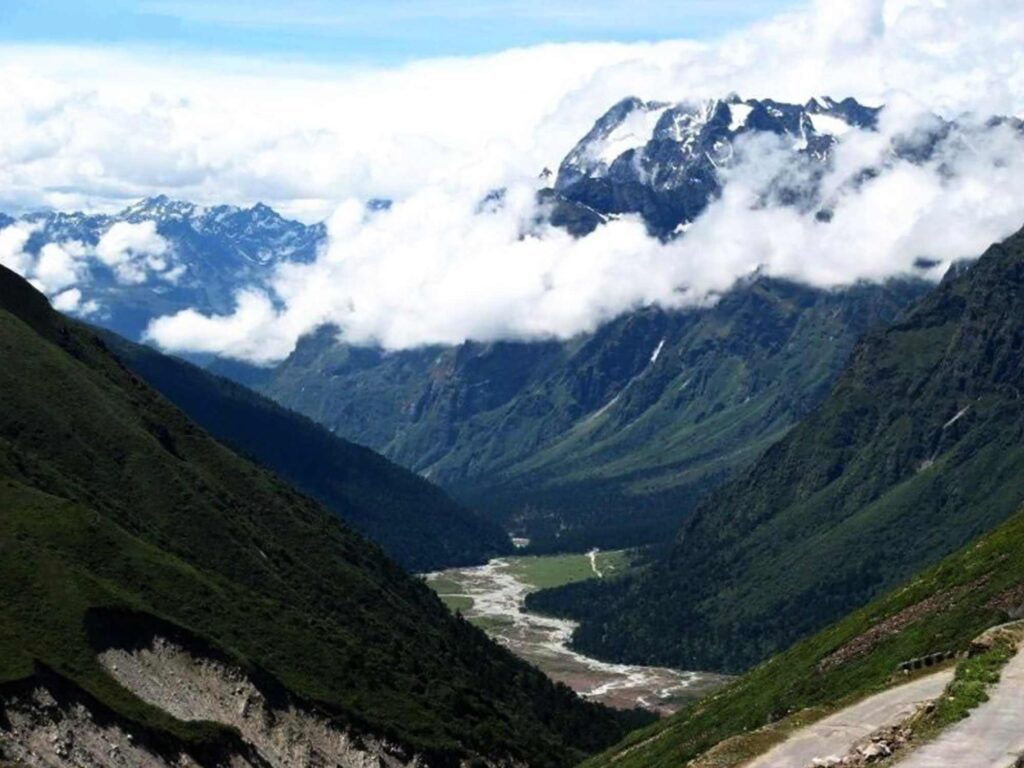 Located the southwest of the Nanda Devi, the Kafni glacier is the source to the Kafni River that flows through the valley before eventually meeting the Alaknanda. The usual starting point for this trek is Bageshwar. From here you will pass through several villages and hamlets and before reaching the final destination. Some other trekking routes such as Pindari and Sunderdunga also start from here.
The chief popularity of the Kafni trek is owing to the ease that it offers to the trekkers. You do not need any additional gears to complete this trek even beyond the "zero point".
Trekking type: Easy.
Best Season: Summer ( March- Mid June).
Altitude: 3, 856 meters above sea level.
How to Reach?
Ample transport is available connecting New Delhi and Bageshwar, which is the starting point for the trek.
Rajmachi Trek, Maharashtra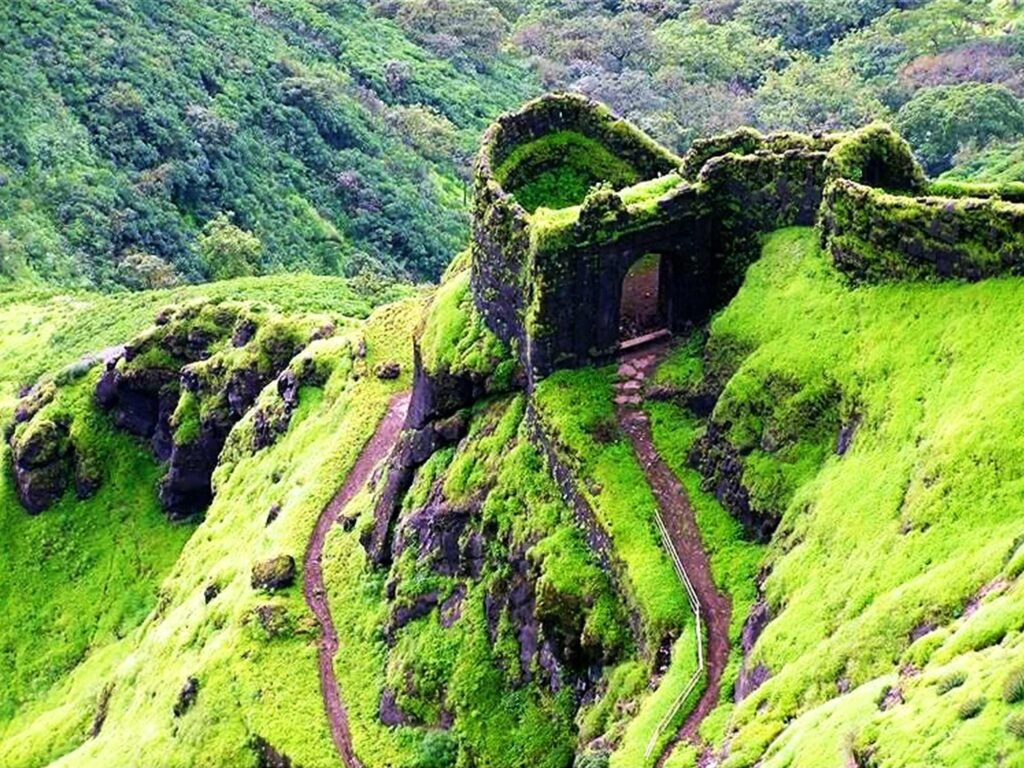 Perched on the Sahyadri range, Rajmachi is a small village in Maharashtra. The main attraction of this trek is Rajmachi fort which offers a picturesque view of the valley below. The fort tells the story of the erstwhile years when Shivaji Maharaj ruled over the region. From the fort, you will even get the view of an ancient trade route known as Borghat. This trek is suitable both for the history buffs as well as the adventurous seekers.
Though the trail is a little long, there are several villages on the path where you can stop for rest.
Trekking type: Moderate.
Best Season: Pre-Monsoon( May- September).
Altitude: 2710 feet above sea level.
How to Reach?
The nearest city to the trek is Lonavla from where plenty of travel options are available.
You may also like: 10 Advantages of Solo Travelling
Beas Kund Trek, Himachal Pradesh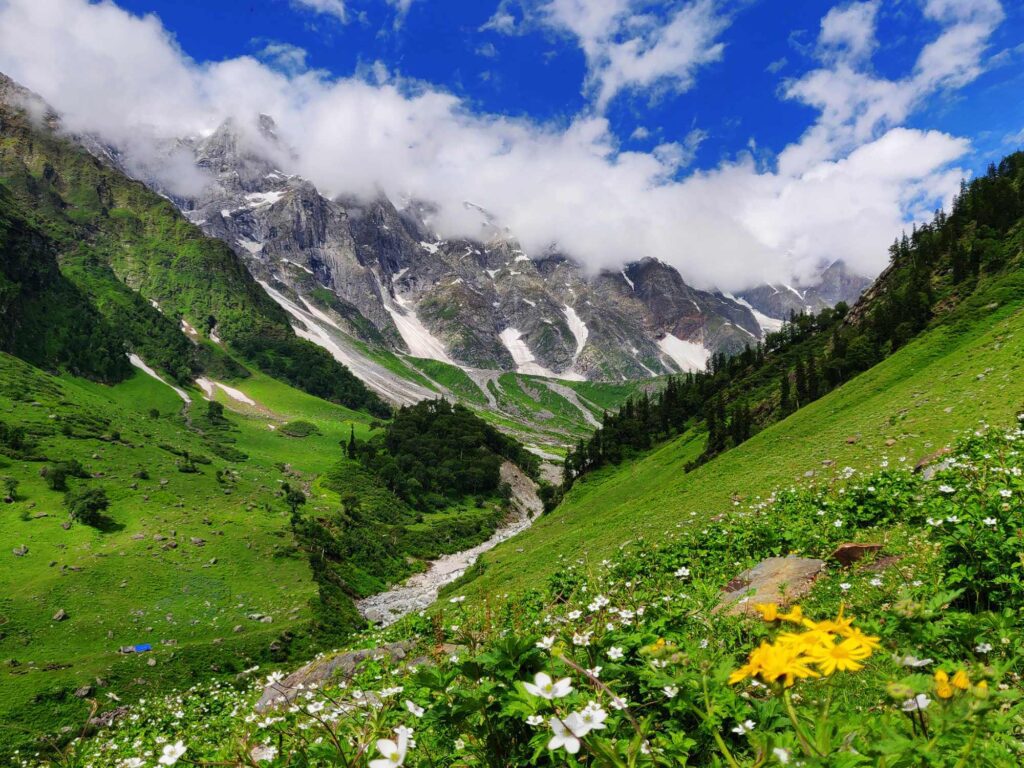 Another popular route for trekking adventure is Beas Kund in Himachal Pradesh. Situated near Manali, it has always been a favourite of the adventure seekers. The chief reason for the popularity of this trek is the gorgeous views it offers with minimal difficulties. On one side there are the towering snow-capped peaks, and on the other, there are rolling grasslands sprinkled with the prettiest wildflowers. At the end of the trek, you reach a beautiful lake that is also the source of the river Beas.
This trek is best for all those who love nature photography apart from adventure.
Trekking type: Easy.
Best Season: Late Summer (July- September).
Altitude: 12,772 feet above sea level.
How to Reach?
The base camp is situated at Solang Valley which is well connected to Manali by public transport.
Chembra Peak Trek, Kerela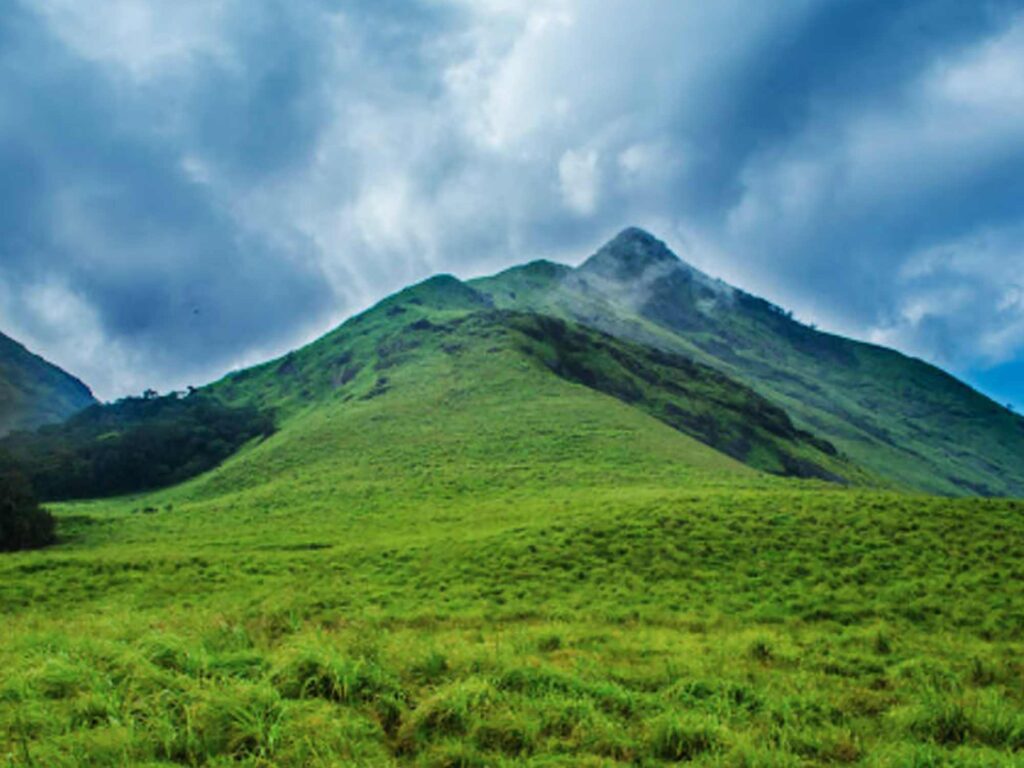 One of the highest peaks of Western Ghats, Chembra is located close to the Karelian town Meppadi. It is an eight kilometres long trek from its base at Kalpetta. On the way, you pass through tea gardens and grasslands that add to the beauty of the terrain. Many people even go for this trek just to see a heart-shaped pond harboured between the meadows. Owing to the gentle elevation, this trek is easy to complete within a day.
The trek is also popular among the youngsters as it is very affordable and pocket friendly.
Trekking type: Easy.
Best Season: Open throughout the year. (But it is always advisable to start early in the morning).
Altitude: 2100 m above sea level.
How to Reach?
Well connected by buses from Kozhikode and Bangalore to Chembra base camp.
Dzukou Valley, Nagaland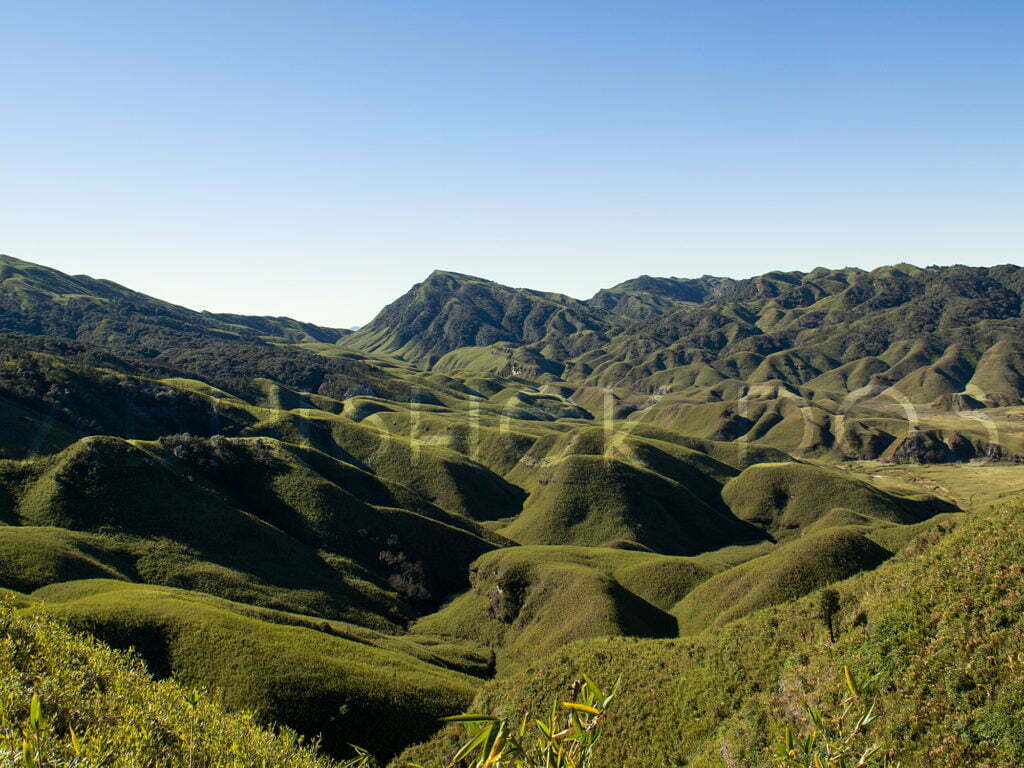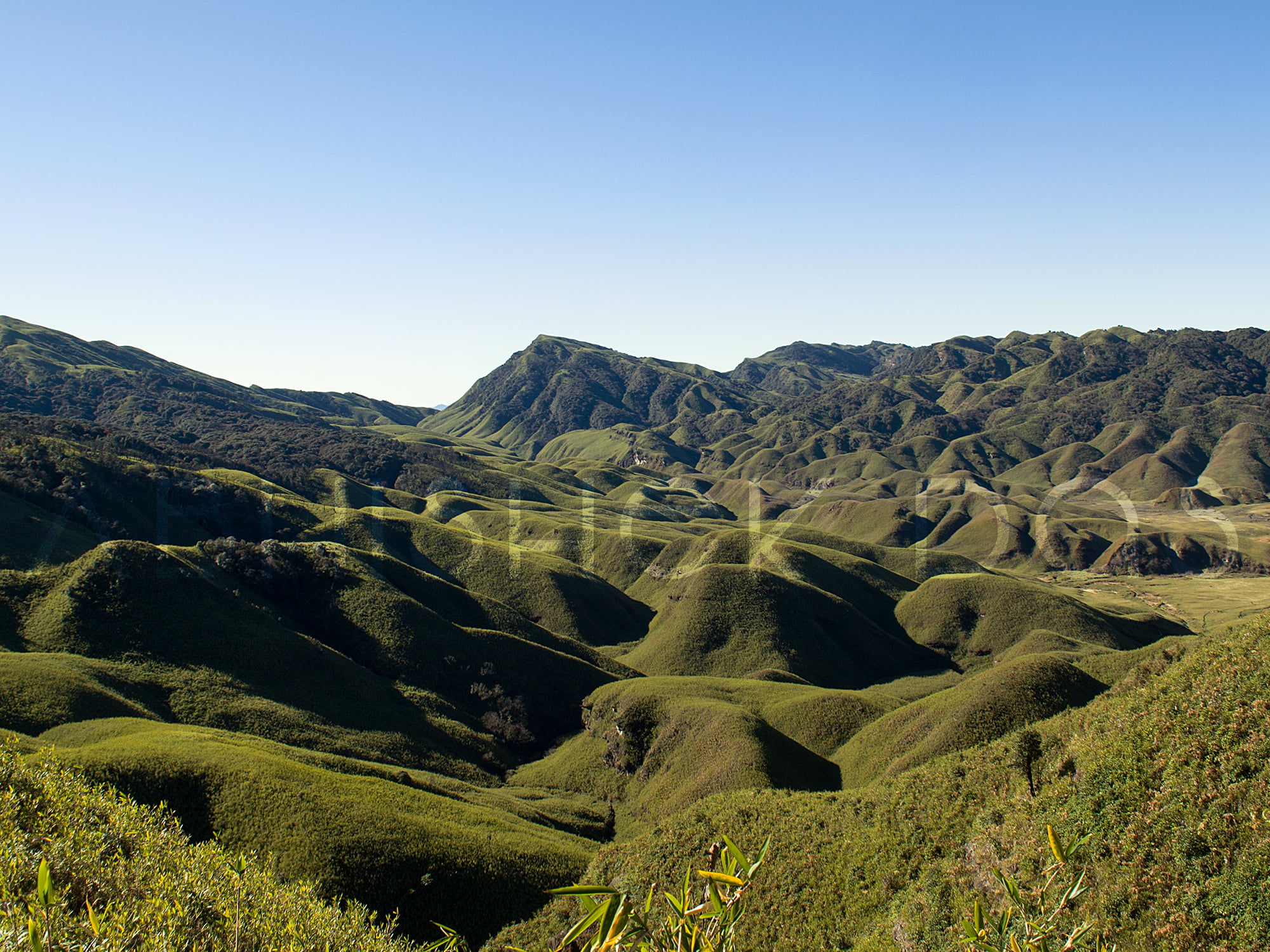 One of the hidden beauties of Northeast that is often missed out among the popular tourist places is Dzuko valley. A remote valley situated between Nagaland and Manipur, the beauty and serenity of this part of the Himalayas in India are beyond words. Known for its floral beauty, the valley is literally covered with flowers of all sizes and colours especially during the monsoon season. However, the visitors vouch that the valley is just as beautiful throughout the year, Owing to its high altitude; the valley even gets covered in a blanket of snow during the winter season.
Trekking type: Moderate.
Best Season: Summer (March- Mid June).
Altitude: 2452 m above sea level.
How to Reach?
The trek starts from Viswema Village and Kisama Village which is well connected by roadways to Kohima and adjoining areas.
You may also like: Trekking in the Valleys of Dzukou
Kodachadri Trek, Karnataka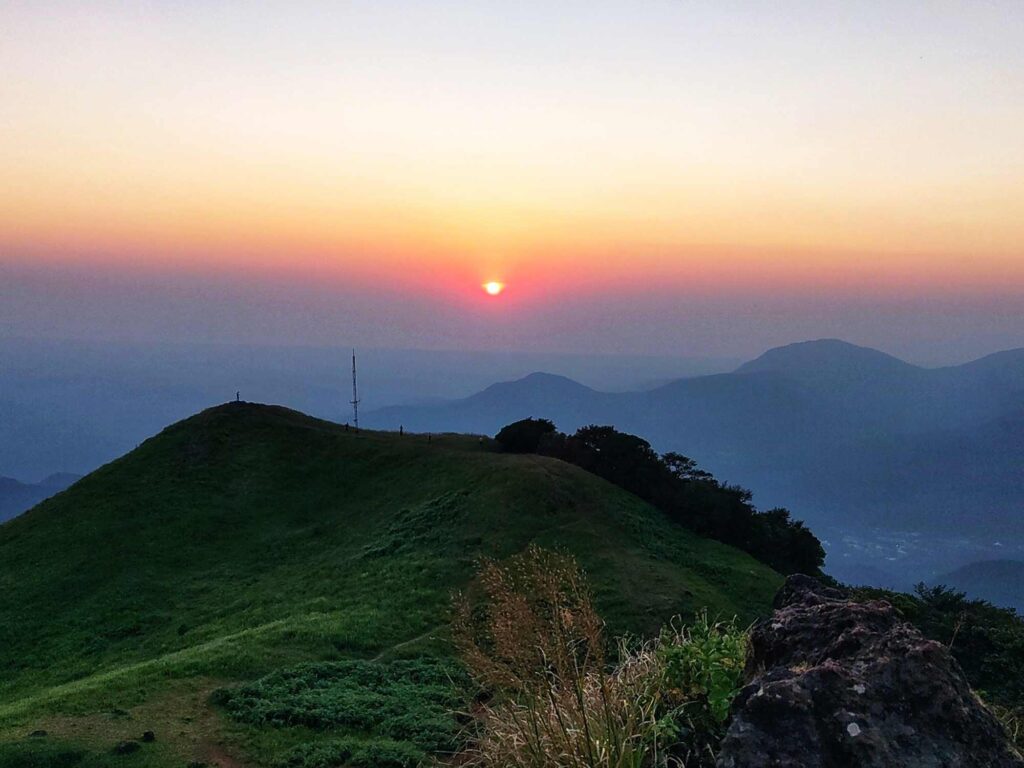 Another popular trekking trail in the Western Ghats that appeals to adventure seekers is the Kodachadri trail. With dense forest all around, you have plenty of opportunities to spot some rare flora and fauna that are endemic to the region. You may be interested to know that this place is also counted among the natural heritages of the country. This trek also presents many surprises to the traveller in the form of small waterfalls and rills.
Trekking type: Moderate.
Best Season: September to February.
Altitude: 4302 feet above sea level.
How to Reach?
The nearest town to the base is Kollur. From here jeep rides are available at a negotiable price.
Chandratal Lake Trek, Himachal Pradesh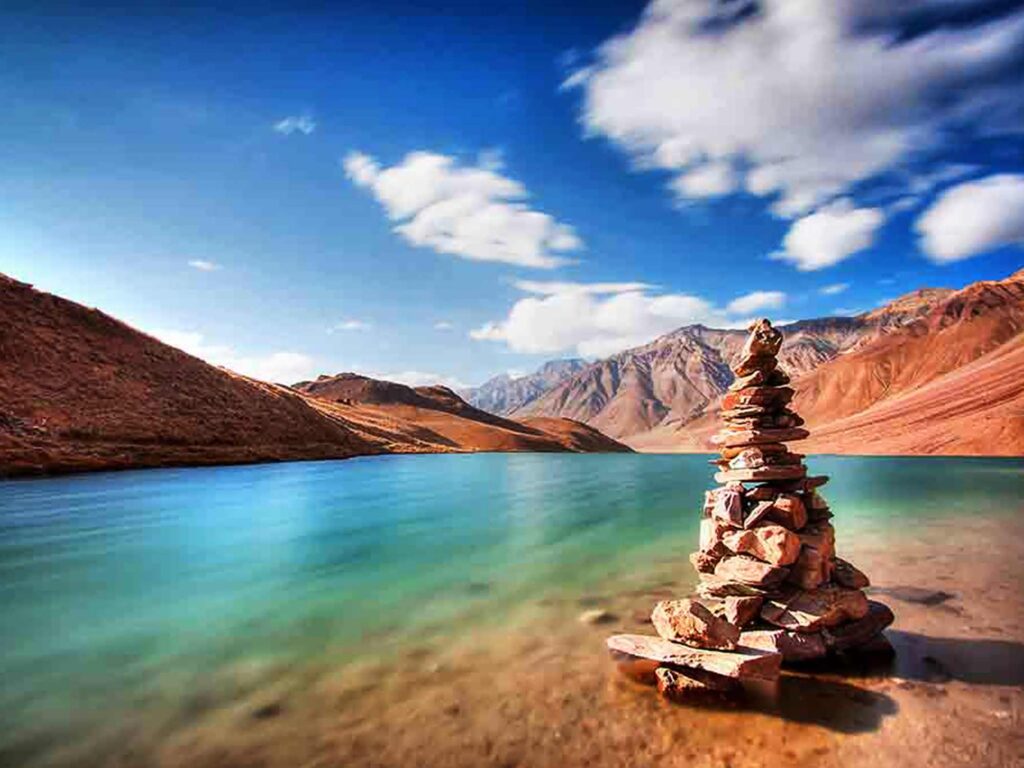 A trekking route that seems to be taken straight from some fancy travel magazine, the Chantratal Lake trek is sure to thrill you with its rugged beauty. Tranquil lakes sit between treacherous mountain paths while snowy peaks loom above. The Dhauladhar mountain ranges are clearly visible from this rote. Many of the other famous trekking routes such as Hampta and Rohtang also pass this way.
Being a 35 km long trek, you may not be able to cover the entire stretch in a single day. So judicious planning with provisions for food and shelter must be made beforehand.
Trekking type: Moderate.
Best Season: April- July.
Altitude: 4250 m above sea level.
How to Reach?
The nearest town is Manali from where you can hire a cab to the base camp.
Sandakphu Trek, West Bengal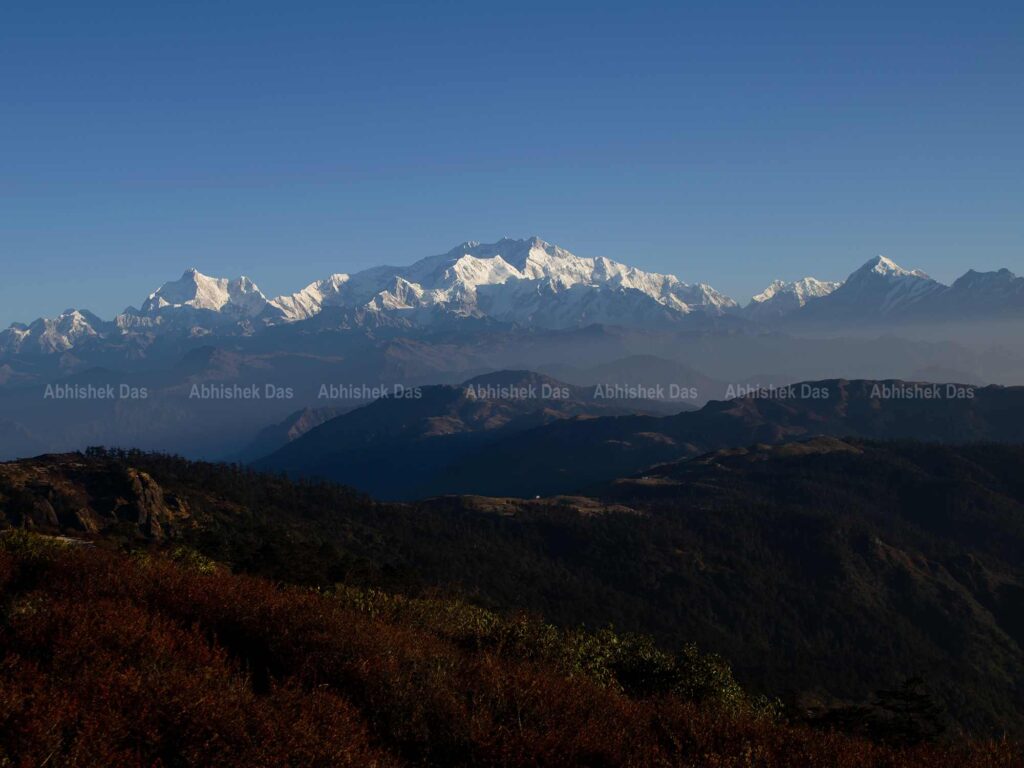 A popular trek of the eastern zone is the Sandakphu trek of West Bengal. It is one of those few treks from where you will actually get a view of some of highest peaks such as Mt. Everest, Mt. Makalu and Mt.Lhotse among others. You will also get an impressive view of Kanchenjunga, which is the highest Himalayan peak in India. What is more amusing is that all these peaks are visible from a place that you can easily reach through a moderate trek.
It is best to savour this trek through a period of several days in place of rushing through the view.
Trekking type: Moderate.
Best Season: September to April.
Altitude: 11,950 feet above sea level.
How to Reach?
The base is located at the small town Manebhanjan which can be reached via road from Siliguri and Darjeeling.
You may also like: Trekking in the Mountains of Singalila Ridge
Har Ki Dun Valley Trek, Uttarakhand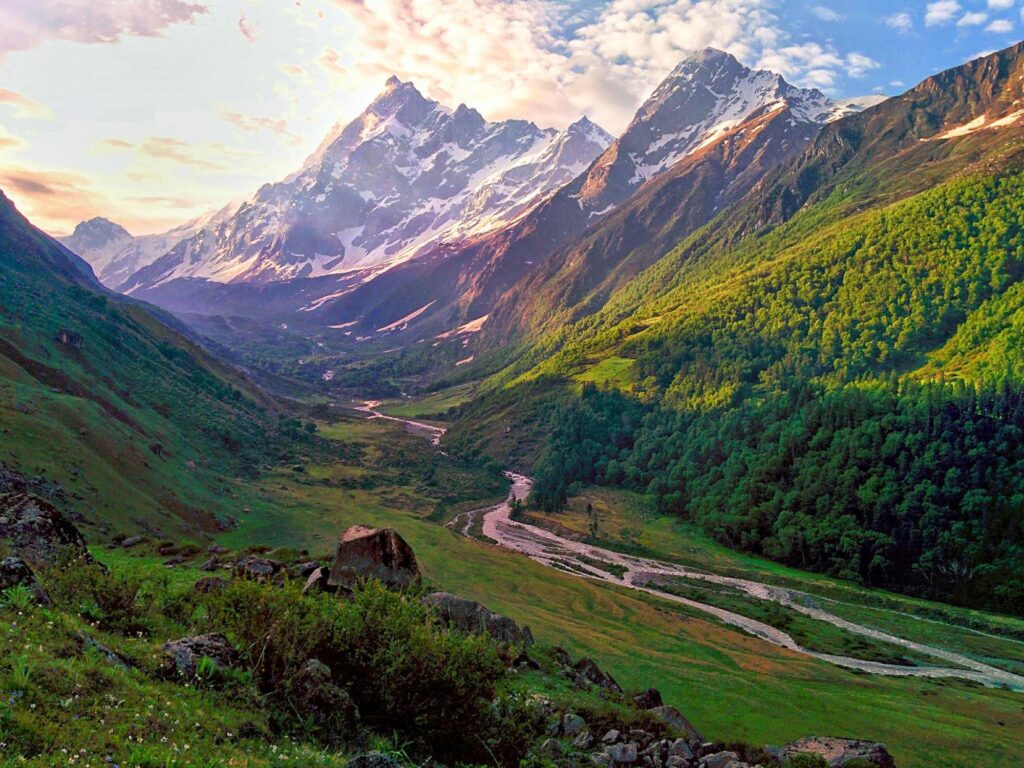 If you want to taste the ancient mountain culture while exploring beautiful view set between grassland and forests, then the Har Ki Dun Trek is tailor-made for you. With lots of mountain rivers crisscrossing the path, you will be taken in by the tranquillity and the gurgling music of Mother Nature. Make sure you carry your binoculars as this path also offers the opportunity for unlimited bird watching.
By just adding two more days to your itinerary, you can also trek to Ruinsara, which is equally beautiful and amusing. In fact, the seasoned adventurers to love this trek owing to its beauty and unique features.
Trekking type: Moderate.
Best Season: Early summer and autumn (Feb end- Mid June; Sept- December).
Altitude: 11,811 feet above sea level.
How to Reach?
The trek can be approached both via Dehradun and Mussorie that are connected to the base at Sankri.
Kanchenjunga Base Camp Trek, Sikkim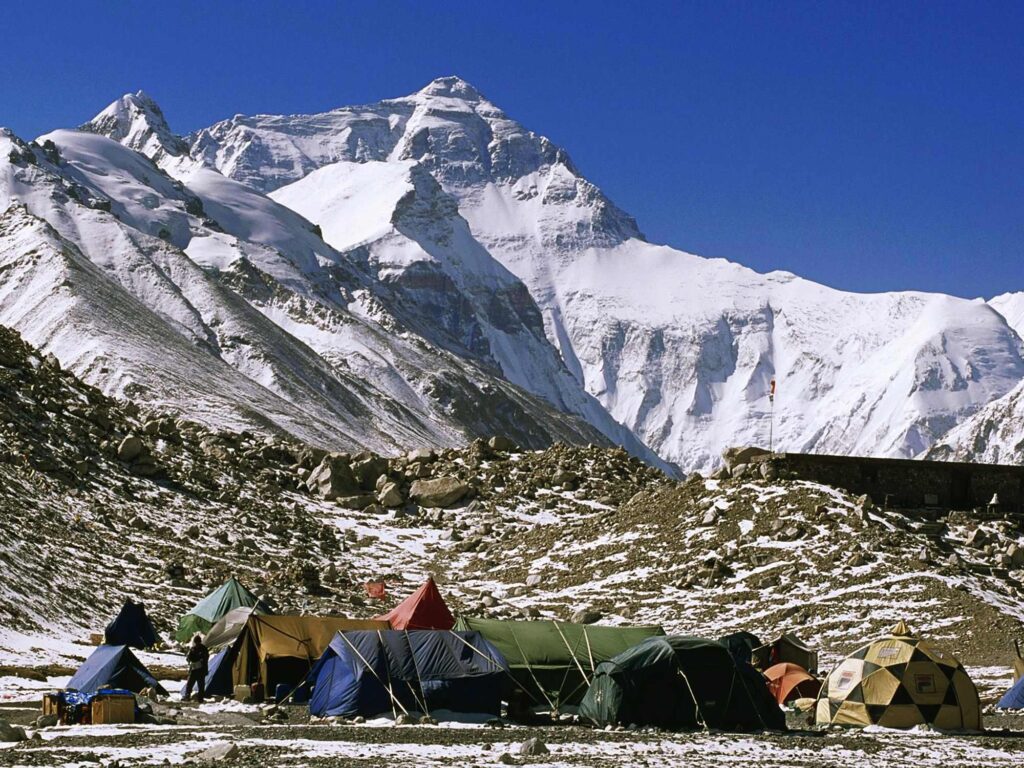 One of the most prominent Himalayan peaks within the Indian territory is Kanchenjunga. The third highest peak in the world, the majesty and sheer height of this peak invite tourists from all over the world. Like all Himalayan terrain, it is abundantly blessed in the hands of nature with a variety of flora and fauna at the base and rugged features at the higher altitudes.
While you may not be ready to take on this mighty mountain, a trek to its base can be equally rewarding and adventurous.
Trekking type: Moderate.
Best Season: March to May; Sept- mid-Nov.
Altitude: 5200 m above sea level.
How to Reach?
Nearest point is Yuksom which is connected by both road and railway.
Now that you this list of moderate and easy routes of trekking in India, make your pick today and get the adventure rolling.
Stepping out for trek for the first time? Overwhelmed by the preparations? Reach out to us today and enjoy a smooth trekking experience with zero hassles. We also offer food, logistic solutions and camping activities for treks. PLAN YOUR TRIP with us.