10 Amazing Indian Art and Craft to be your Souvenir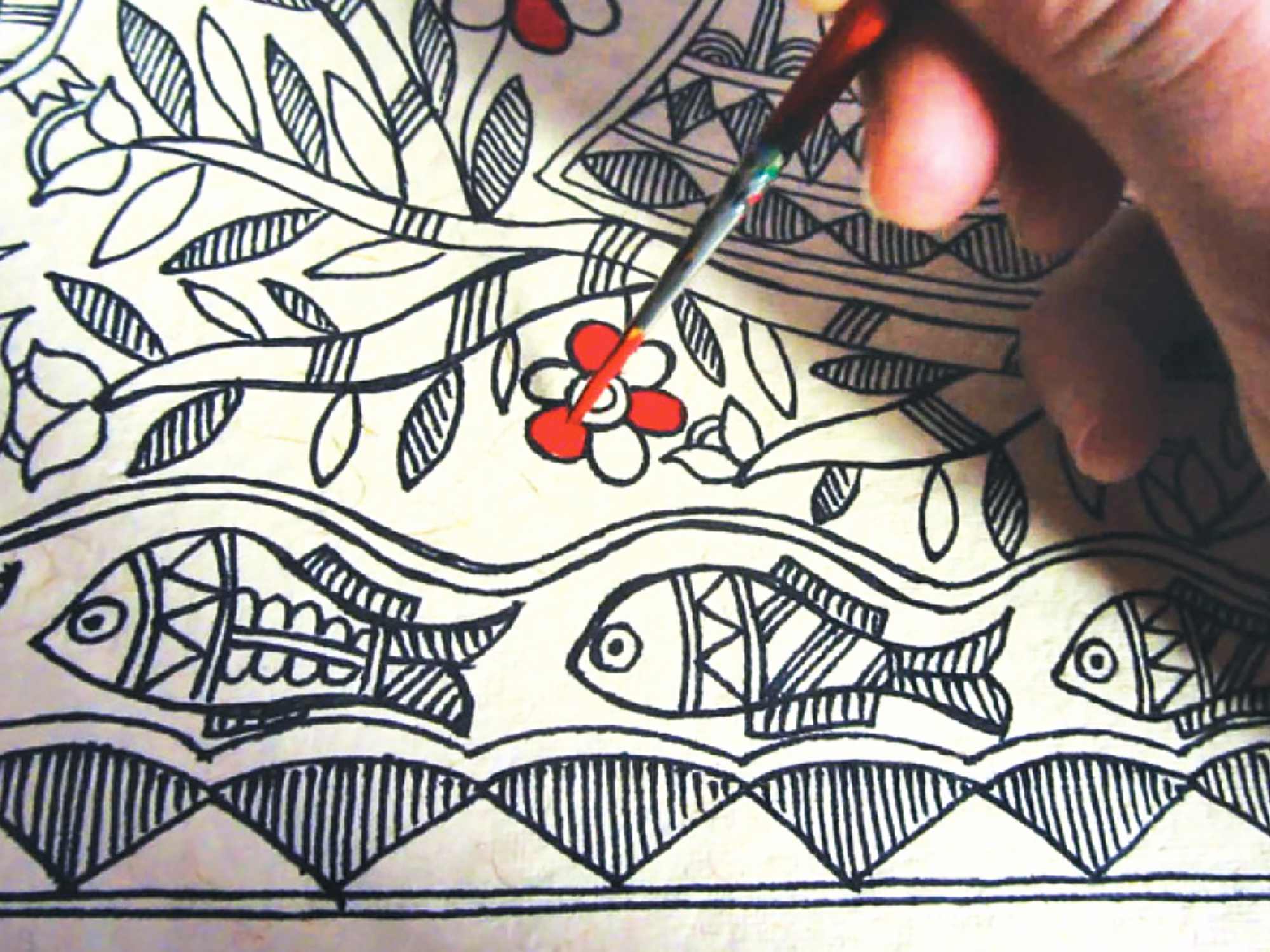 From the ancient times till today, India holds a unique place in the world owing to its fabulous art and crafts. History tells us how kings and queens from distant land sent out their courtiers to fetch handcrafted jewellery, textiles and artefacts from India. Our traditional arts and crafts of India travelled through important trade routes such as the Silk route to influence art in other countries as well. Even today, the craftsmen of India remain unparalleled to the rest of the world. 
In a sense, our handicraft is a mirror of the diverse culture of our country. Each part of our nation has a different craft to showcase. So if you love curating souvenirs, then India is more like a treasure trove for you. Wondering which art to souvenir from which state? Join us as we explore ten amazing art and craft that you can curate in your travel across India: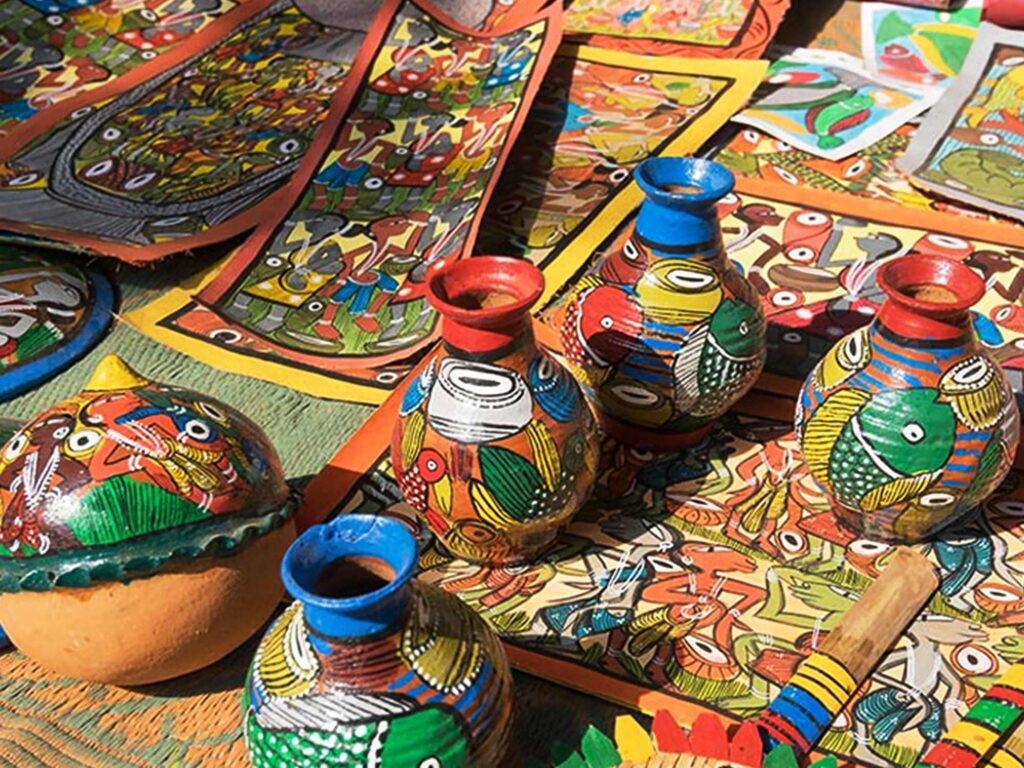 Dhokra, Chhattisgarh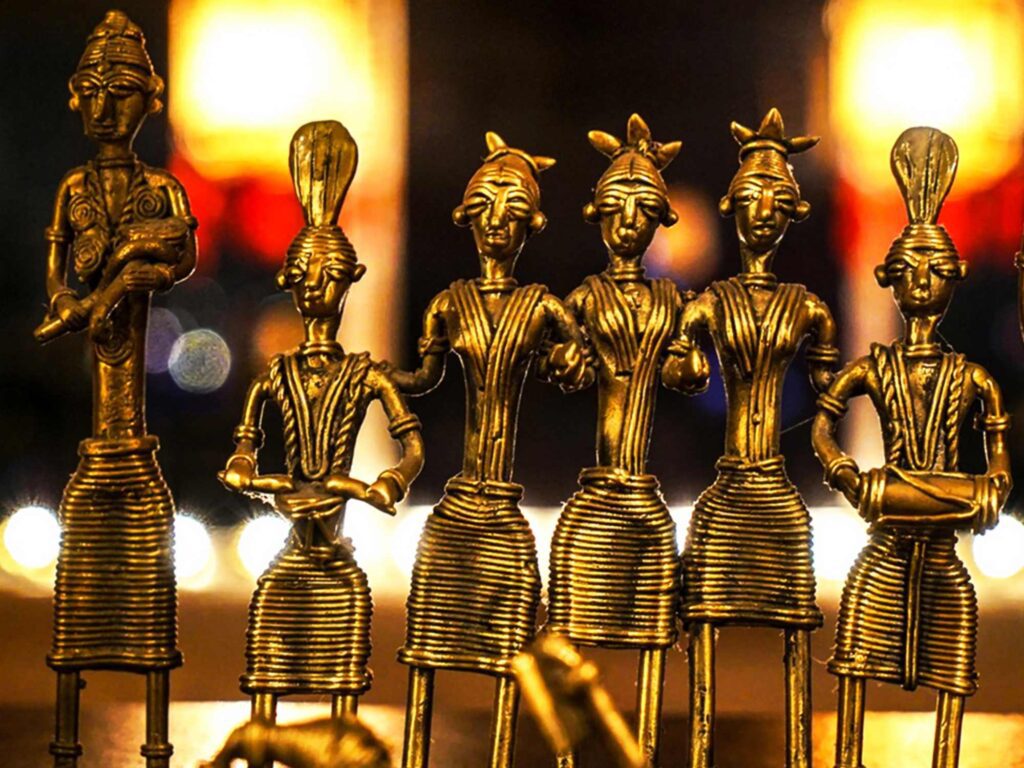 When you think about one of the most ancient civilizations of the world, the Indus Valley, in terms of its art, what image flashes before your eyes? It is likely to be that of an iconic bronze figurine of what seems like a dancing lady. But have you ever wondered how those ancient people were able to give such accurate details to their figurine? The answer is Dhokra.
Fun Facts:
Surviving for more than five thousand years, Dhokra is an art of making metal artifacts through a special casting technique. The process of creating such exact figurines through this ancient technique is so complicated that it may take up to months for completion.
Where to buy it?
For original Dhokra pieces, a trip to Chhattisgarh is a must. 
You may also like: 10 Famous Museums in India for Every History Buffs
Thanjavur Doll, Tamil Nadu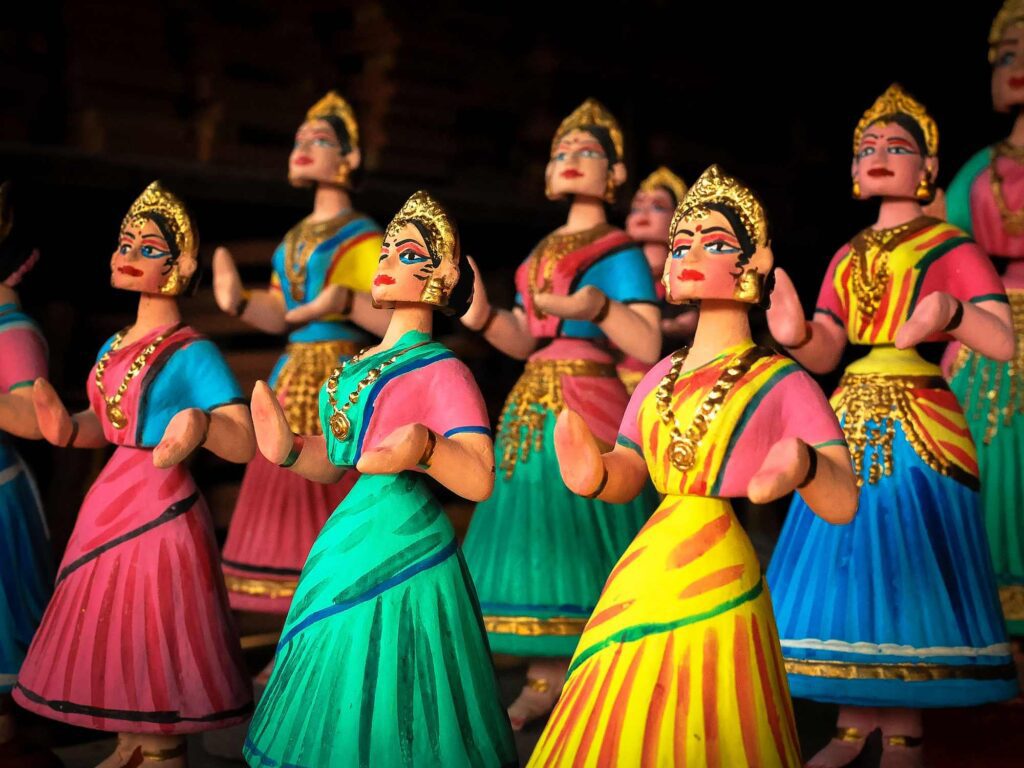 Are you fascinated by the roly poly dolls that often adore dashboards of cars? While most of these come from outside, you may be amazed to know that India has its own ancient roly poly dolls too. And they look way more colorful and fascinating than the ordinary dolls that you may have come across. We are talking about the Thanjavur Dolls of Tamil Nadu.

Fun Facts:
Traditionally known as the Thnajavr Thalaiyatti Bommai, the origin of this doll dates back to the first half of the 19th century. Usually found in pairs, these amazing dancing dolls are made in semblance of the king and queen. The heads of the dolls are detached from the body and designed in such a way that they seem to be dancing to some classical tune. It is undoubtedly one of the most famous handicrafts of India.
Where to buy it?
Although you can find these dolls online, the authenticity is best guaranteed when you source it from Tamil Nadu.
Warli Painting, Maharasthra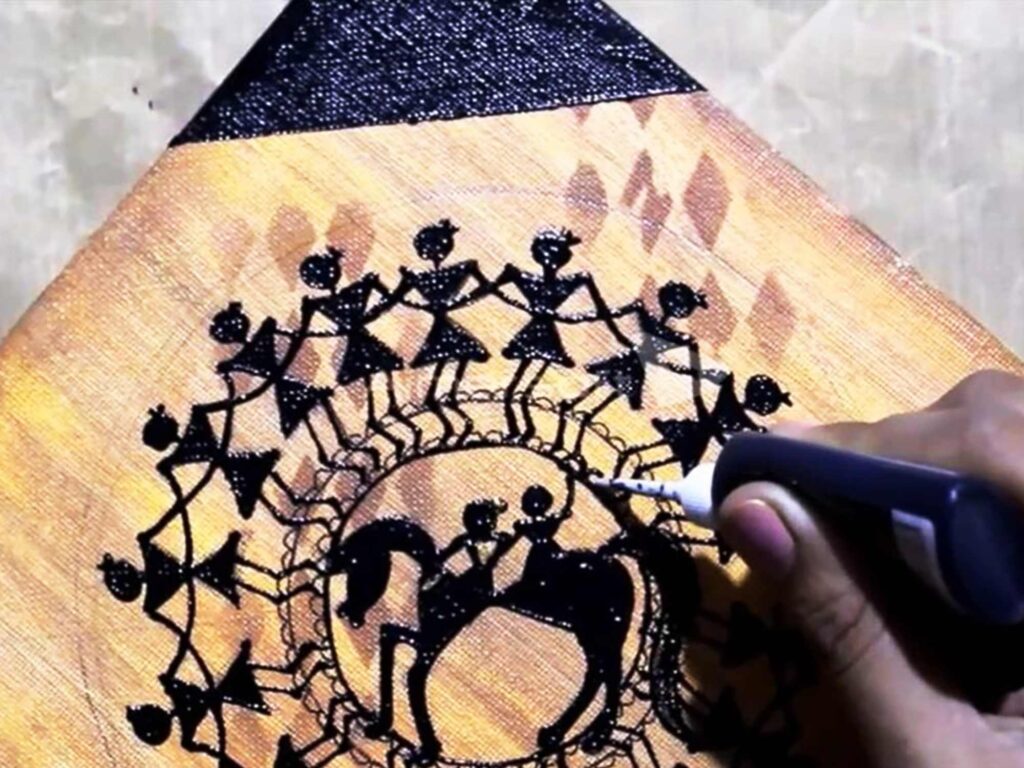 Tribal life has always held a special kind of appeal among people. Be it their cuisine or their fabric, each aspect of life reflects a unique love and bond with the surrounding environment. A beautiful depiction of the tribal life can be found in the Warli paintings of Maharashtra. Many historians claim that the Warli paintings are among the most ancient art forms of the world. Even today, the tribesmen have preserved their techniques of creating this unique art form.
Fun Facts:
Since the Warli culture centers on the idea of Mother Nature, most of the depictions are related to her. Apart from those everyday lives of the tribal people, their festivals and myths are the most popular subjects of this painting. You will be surprised to see how the tribe has been able to preserve its simple lifestyle despite being only a few hundred kilometers away from Mumbai.
Where to buy it?
To see how Warli art is created, plan a trip to the Sahyadri ranges for your next holiday.
You may also like: 10 Advantages of Solo Travelling
Kashmir Rug, Kashmir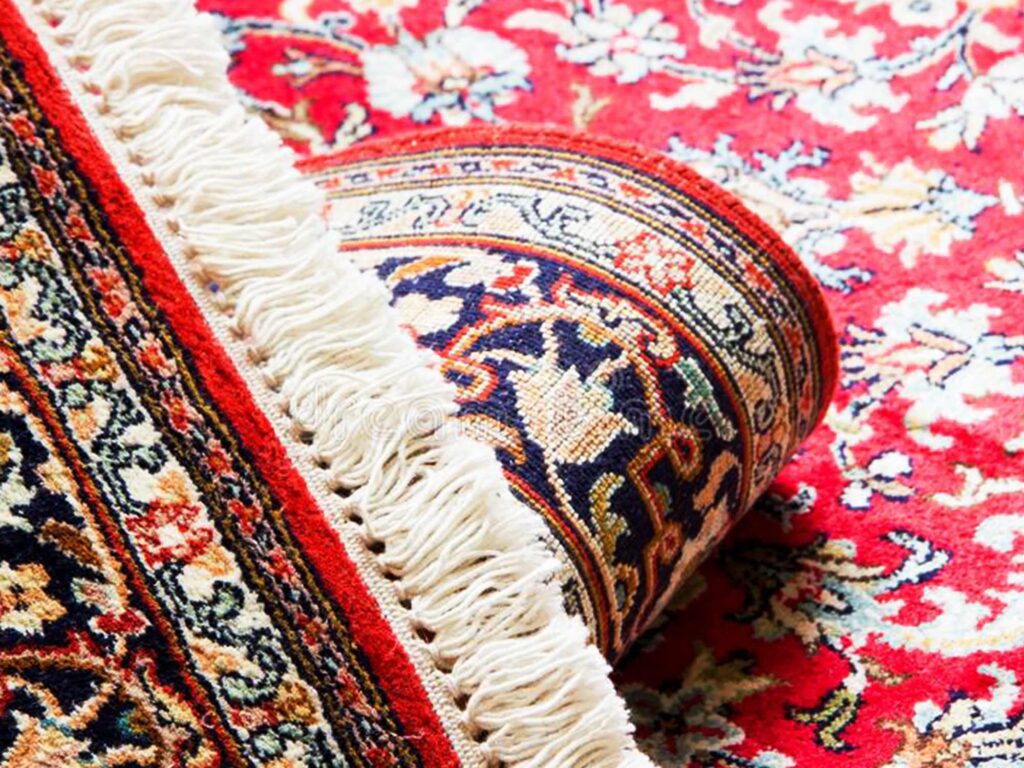 India is indeed a confluence of cultures. And this confluence is well reflected in the Indian art and craft as well. One such product, born out of the union of Central Asian and Persian Culture with the native culture of india is the Kashmiri Rug. Valued all over the world for its exquisite craftsmanship and beauty, the Kashmiri rug is said to originate sometime in the 15th century. 
Fun Facts:
A Kashmiri rug, be it the silk or the woolen ones may have something ranging from 200 to 900 knots per square inch. Making each of these pieces takes immense patience and time.
Where to buy it?
You can avail the best Kashmiri rugs from emporiums in Srinagar and surrounding areas.
Bamboo and Cane Work, North East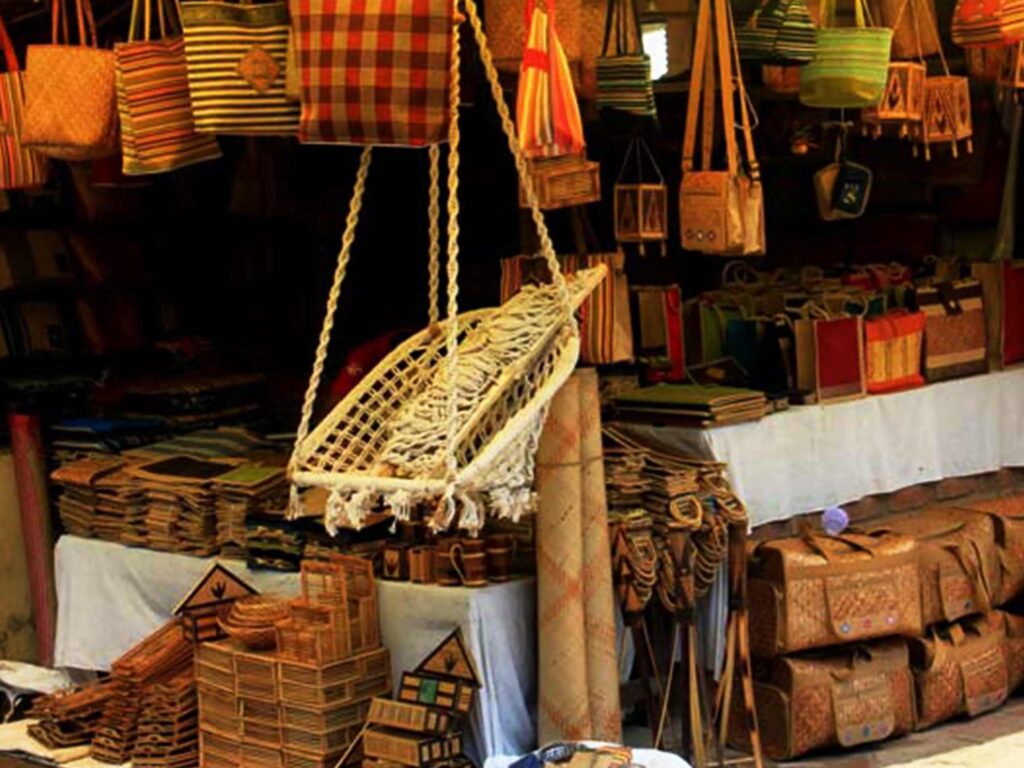 It is said that when an artist touches even a piece of straw it can become his or her medium of expression. The same can be said about the bamboo work that we find in the North East. The forests in the North East are the source of very high quality bamboo. And the artisans here have made bamboo their medium.
Fun Facts:
From furniture to toys, baskets, cradles, showpieces, mats and so much more, the sheer variety of cane products in the North East is likely to take you by surprise .
Where to buy it?
From Nagaland to Assam, each state has its own creative products made out of bamboo. So if you are an eco-warrior, you will love to souvenir these sustainable cane products from the region.
You may also like: 10 Gorgeous Beaches Of India You Haven't Heard Before!
Sea Shell Crafts, Andaman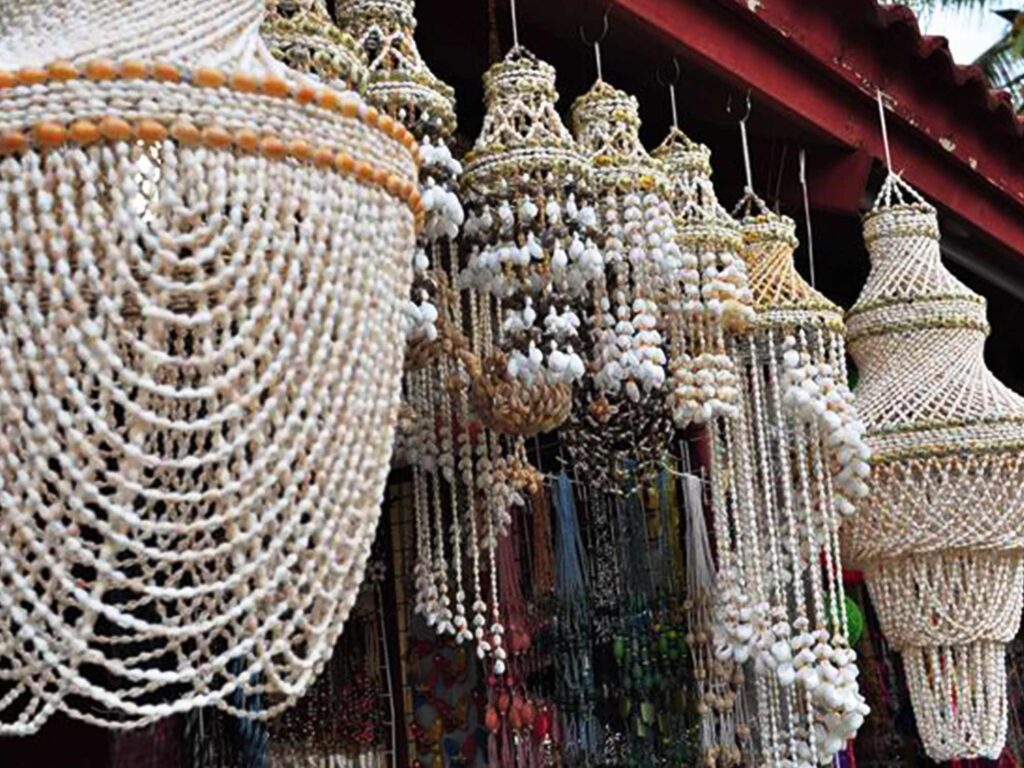 Sea shell craft is popular in almost all the island nations across the world. So you may ask how exactly the craft of Andaman is different from that of the other places. The answer lies in the unique local touch that the islanders have given to their craft. In fact, sea shell jewelries are the major source of livelihood for most of the places residing here.
Fun Facts:
Apart from show pieces and jewelry, you will find carved shells, conches and the like. And one of the most popular pieces of sea shell crafts are engravings of maps and sceneries on the shells. You can even have your names carved on these shells on request.
Madhubani Art, Bihar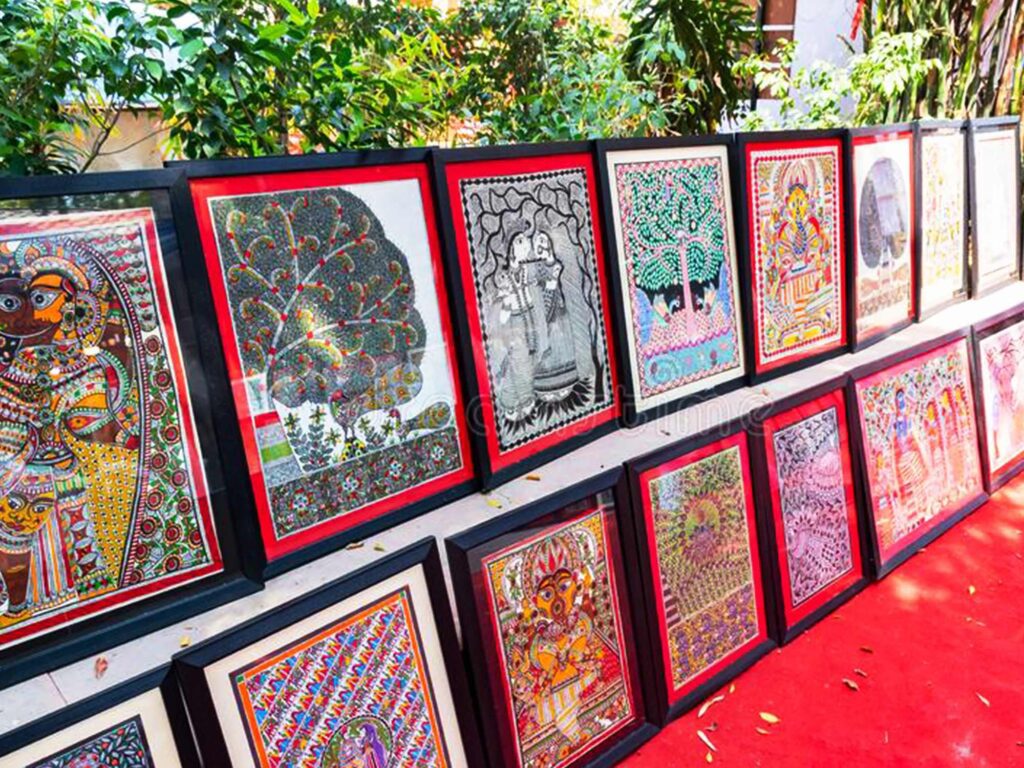 Paintings have always formed a special part of traditional crafts of India. The Madhubani art born out of this love to depict our imagination in canvas. Originating from the Maithila region of Bihar, these paintings use fingers, twigs, sticks and the like as tools.
Fun Facts:
The Madhubani art is striking for the bright combination of colors used in them. But you will be surprised to know that all these colors are actually sourced from natural pigments such as flowers, spices and the like.
You may also like: 10 Trekking Destinations In India For Beginners
Chau Masks, West Bengal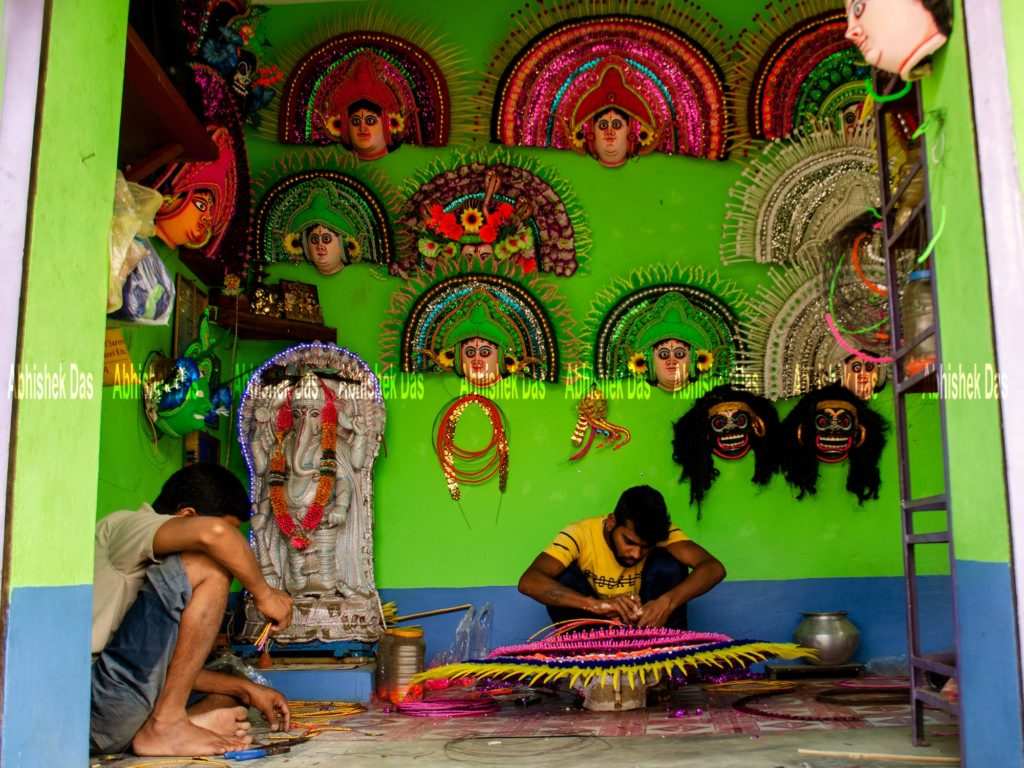 As soon as we say masks, you probably think about Kerala. But there is one more region which is equally marked for its bright and colorful masks. We are speaking about the chau masks of West Bengal. An ancient art of the Purulia region, these marks are an essential part of the Odhisa Chau dance. While you can only bring home the memory of the dance, the masks are an excellent souvenir for your West Bengal tour.
The masks are made out of clay, paper, cloth and the like. So you will have to handle them delicately if you are travelling long distances with them. 
Where to buy it?
Charida village is an unexplored village which is located on the beautiful foothills of Ayodhya Hills in Purulia district in West Bengal and this amazing village is a home of 300 skilled mask makers. This is the only place in the world where the popular masks are being manufactured for an acrobatic martial art based dance "Chhau".
Kathputhli, Rajasthan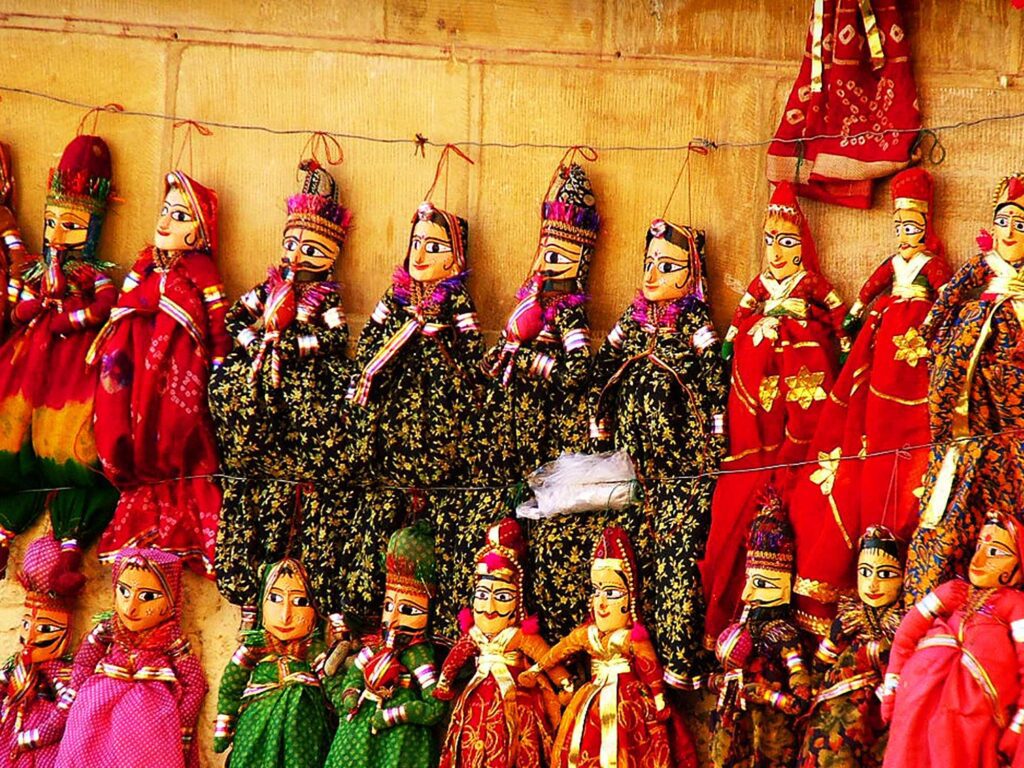 From folk culture to Bollywood representations of the regions, the Kathputli or puppet show of Rajasthan is simply cannot be missed. Controlled by a single string, you will be surprised to see just how beautifully the locals depict stories with them. If you thought that puppet shows are only for children, get ready to be awed by the Kathputlis of Rajasthan.
Apart from the puppet shows, the Kathputlis are also an excellent souvenir that you can bring back from the region. Dressed in colorful fabrics, the dolls are partly made with wood and fabrics. A pair of these kathputlis can also serve as excellent showpieces in your home.
Ganjifa, Mysore and Orissa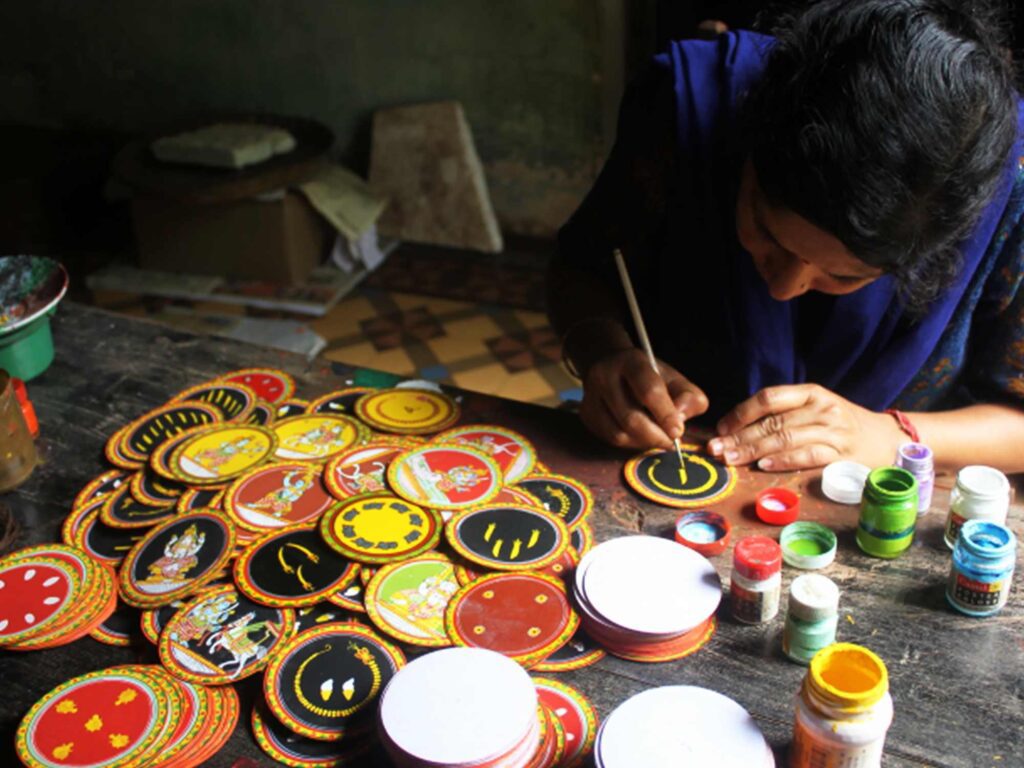 While so far you have seen artifacts and crafts that were limited to a single region, the Ganhifa has a unique story to depict. Said to be a gift from the Persian influence, the Ganjifa is actually a form of playing craft. While in Iran, people have forgotten this game over time, India remains as the last country where you can find these cards.
The Ganjifa is found across several regions of India with slight changes in the name. For instance, in Orissa it goes by the name of Ganjapa. Several variants of the game are found such as Moghul ganjifa, the Ramayana Ganjifa, Rashi Ganjifa and so on. With stiff competition from the western card games, this type is almost getting forgotten in our country too. There are now plays produced only in a few particular places, Mysore and Orissa being the chief among them.
Although you may not be able to play, they are an excellent collectible for all those who love unique pieces of craft.
While most of these crafts are easily available online today, the true essence of them can be felt only when you travel to the region and procure them from the authentic sources. So as you travel to your heart's content and bring back these beautiful crafts home.
Is all the new post pandemic travel rules and regulations baffling you? Then we have a solution! Get in touch with our experts today and enjoy the best of travel with zero hassles. Hurry!