10 Best Budget Holiday Destinations In India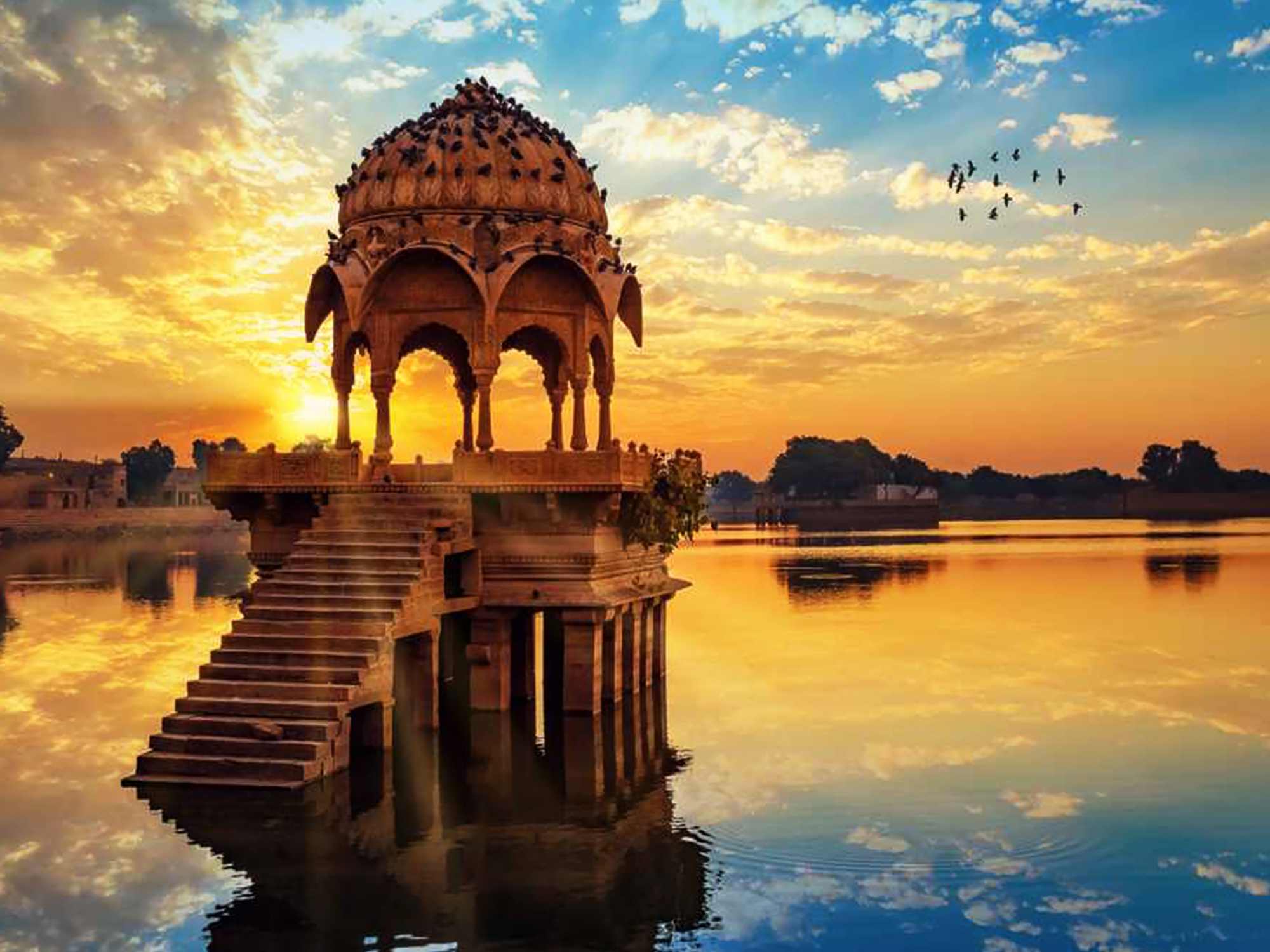 India inherits the most affordable travel destinations in the world. It has a number of amazing and tremendous budget destinations that attract tourists around the world. From top hill stations to incredible historic places, India has it all. The marvellous sea beaches, epic mountain ranges, remarkable architecture, all have been a great source of tourism for India. One could simply not miss the lip-smacking food that could be found in every corner of the country. It offers every adventure and experiences at prices that any type of traveller could afford. However, an ideal budget trip depends upon the traveller as to how they would manage the trip. We've highlighted the 10 Best Budget Destinations that our country provides.
McLeodganj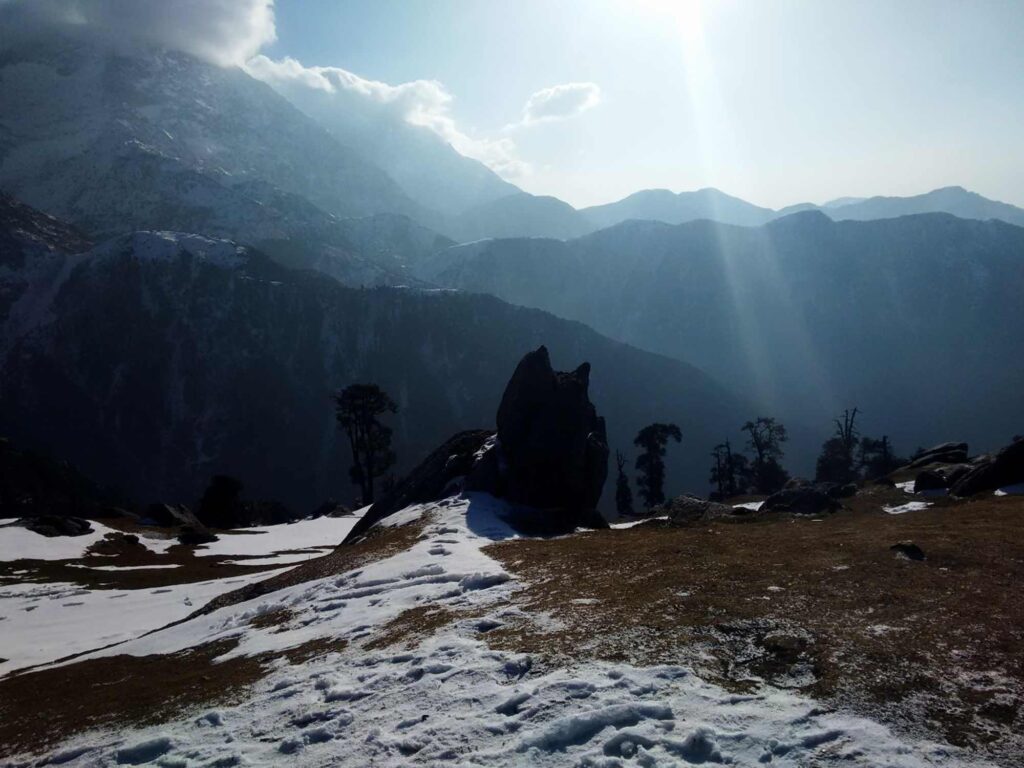 Situated in the state of Himachal Pradesh, Mcleodganj is a place full of adventure. It is a small hill station that fits in your budget trip. Hotel rooms are available at Rs. 800 and it is slightly expensive in the peak summer season. The Bhagsu waterfall, Dal Lake, Dharamkot, and Triund trek are the cherishing spots that should be on your bucket list. Trekking in the Triund is exciting and a short one. The view of the sunset and sunrise from here is just amazing and so is the sight of the beautiful Dhauladhar range. After the completion of trekking, one can easily opt for rented camping tents. There are Tibetan monasteries and vendors could be found selling household goods, decorative items, and beautiful clothes at a very reasonable price.
Best time to visit
The best time to explore McLeodganj is between October to February i.e the winter months and between March to June.
How to Reach?
The nearest airport to McLeodganj is Gaggal airport at Dharamshala and the closest railway station is Pathankot Railway Station.
Shillong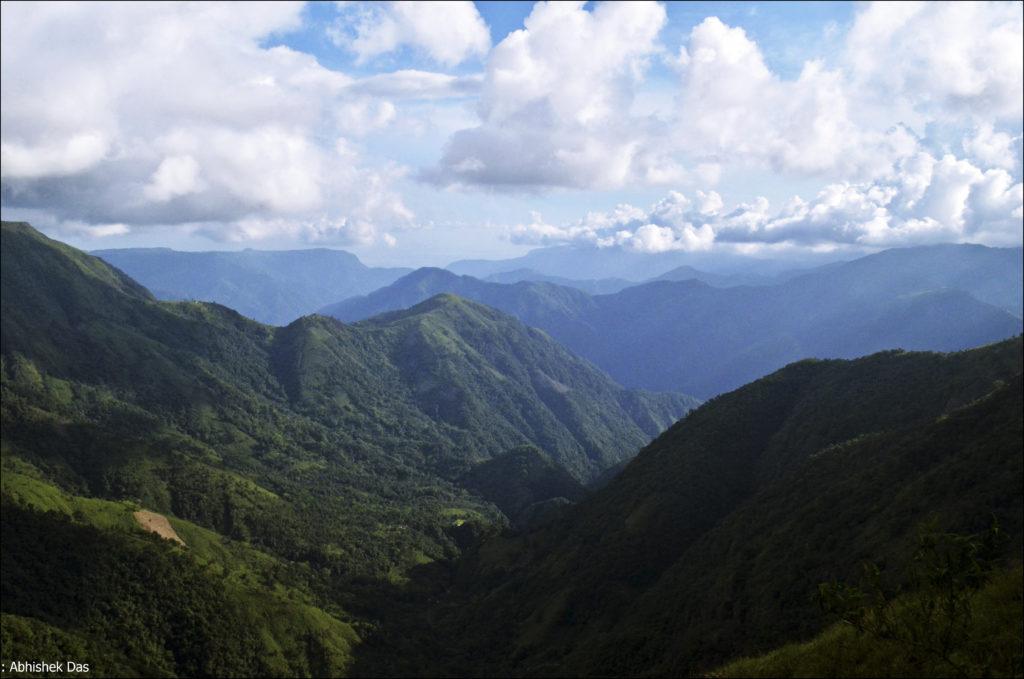 Shillong is the most popular tourist destination in India. It is the capital state of Meghalaya popularly known as the 'Scotland of the East'. The pine-fresh mountain state is embedded with unique culture and natural heritage. Travelling and exploring Shillong is quite affordable. The cabs required to reach the place is available at Rs.200-300. The 3-hour long drive provides awesome sightseeing and scenic beauty. The majestic seven sister falls which has seven consecutive falls marks the enthralling beauty of Shillong. Krang Suri fall is yet another mesmerizing fall with crystal blue waters. Camping is also allowed here with a bonfire that raises the level of excitement. Oyo rooms are available in the state from Rs. 500 onwards.
You may also like: In the Abode of Clouds
Best time to visit
October and November are considered to be the best time to visit Shillong. To witness the hilling cold weather, one can visit Meghalaya between November and March.
How to Reach?
The Guwahati Railway Station is the nearest station to Shillong and cabs are easily available from here.
Amritsar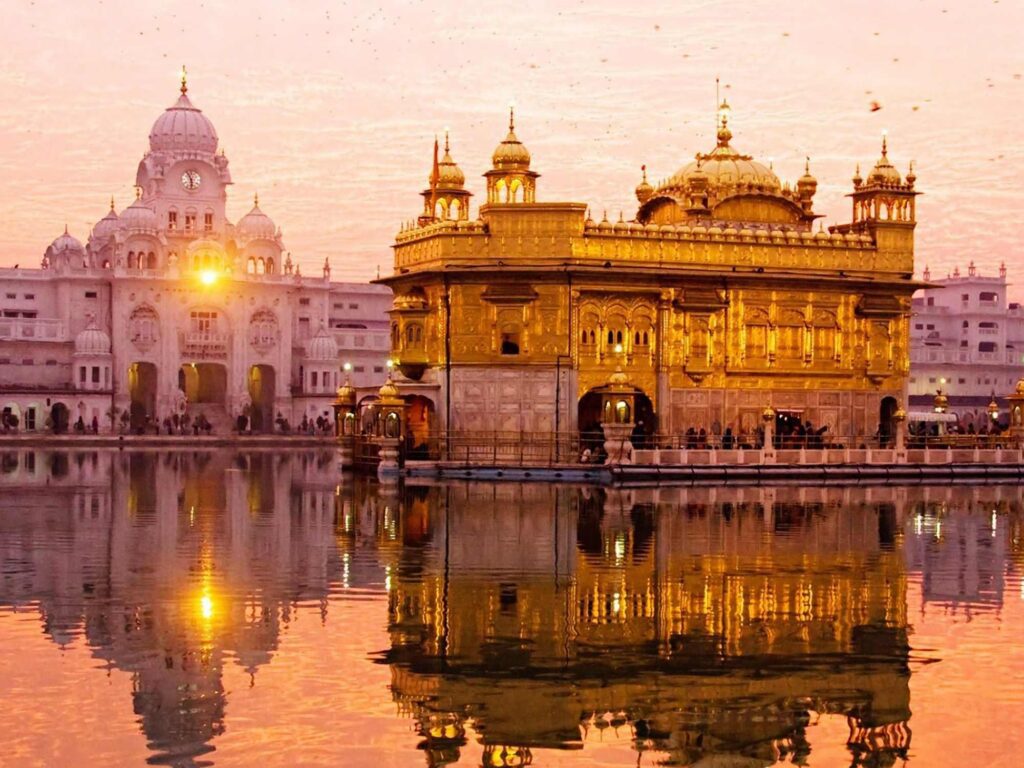 Amritsar inherits the world-famous Golden Temple. This holy place has its entry free and offers its visitors the iconic langar. Amritsar has many exotic places that could easily be visited within one's budget. The Gobindgarh Fort in Amritsar marks the most significant ancient places of the state. It was constructed to protect the city from any invasion. Activities such as bird watching and cherishing the wildlife and nature can be experienced in Amritsar. It also offers a variety and distinct shopping materials that form the most important part of one's tourism.
Best time to visit
The ideal time to visit Amritsar is between November and March.
How to Reach?
Amritsar has its own railway station which is well connected to all major cities in the country. The nearest airport to Amritsar is Raja Sansi International Airport. The city is also well connected to numerous cities by road.
Mahabaleshwar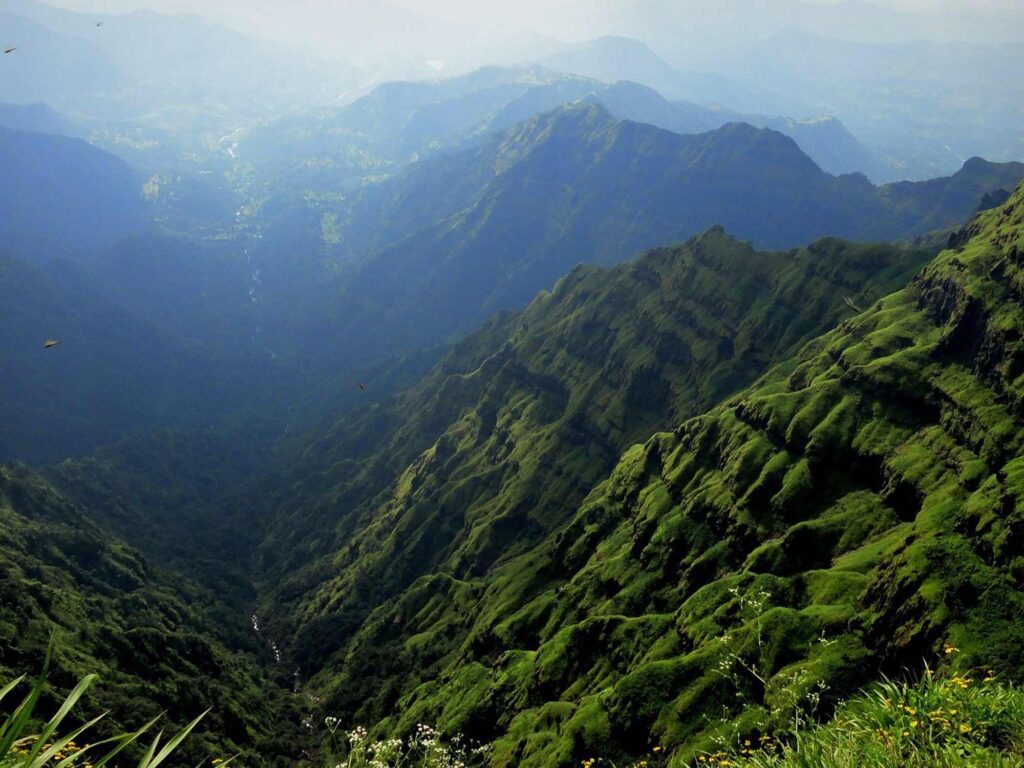 Mahabaleshwar is known as a green gem in Maharashtra. The cool climate here makes it perfect for adventure seekers and nature lovers. It is a popular hill station that could be explored without making a hole in your pocket. It is endowed with numerous sightseeing places. The MaproGarden is the main centre of attraction here. It has got delicious food serving restaurants, fancy bazaars, and also a chocolate factory. The majestic Lingamala Falls, the soothing Venna Lake, Panchgani, Lodwick Point, all are blessed with spellbinding scenic beauty. A trip to Mahabaleshwar for 3 days and 2 nights can easily be done within INR 3000-4000.
Best time to visit
The best time to visit Mahabaleshwar is between the months of December to February.
How to Reach?
The nearest airport to Mahabaleshwar is the Pune Airport. Regular bus services are available to Mahabaleshwar from cities nearby. Whether hill station is the closest to Mahabaleshwar at a distance of 60km. travelling by train to Mahabaleshwar is a little exhausting as it does not have a station of its own.
Kohima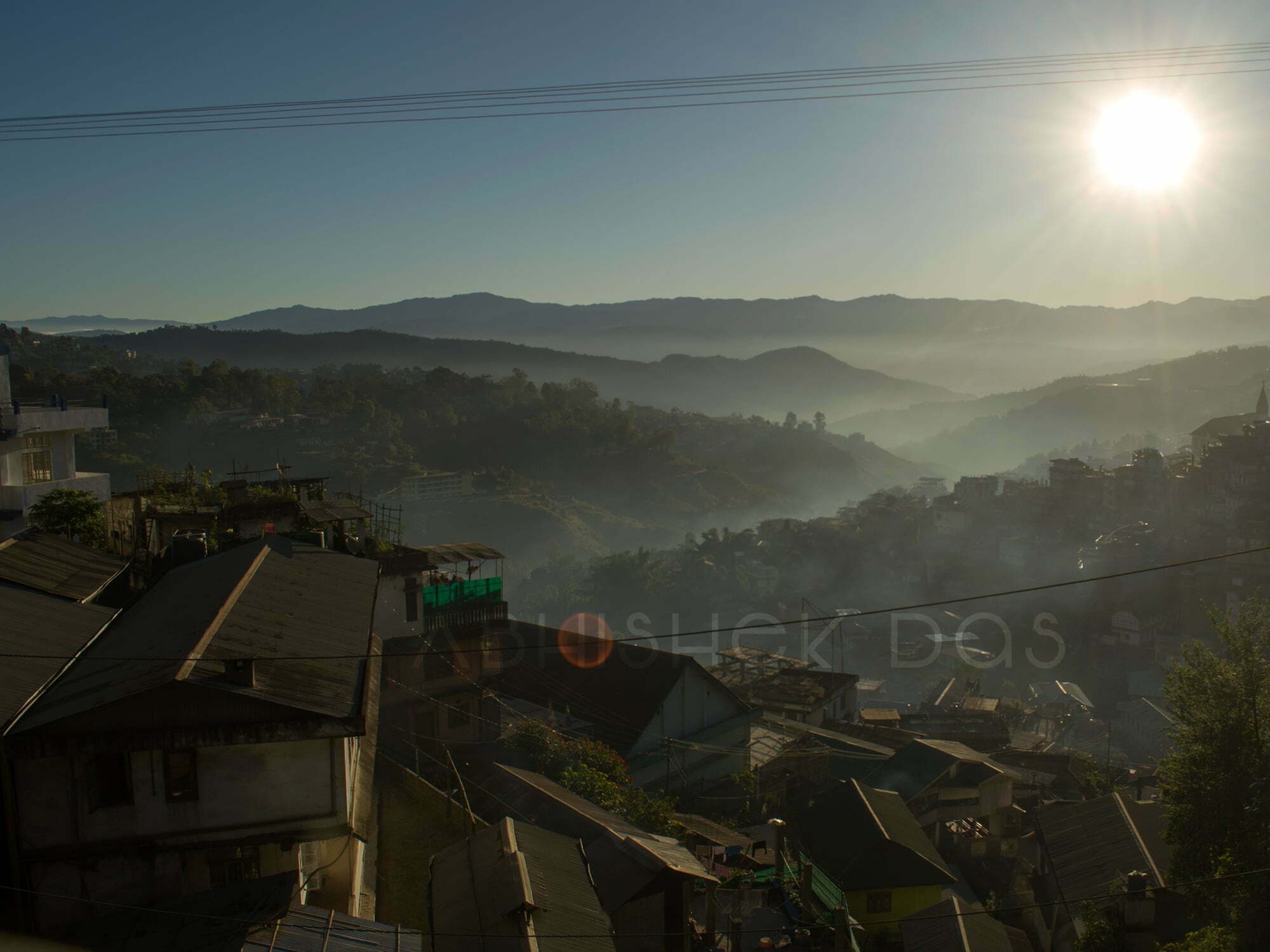 Kohima is a highly rated budget-friendly travel destination located in the hills of Nagaland. It is a place worth visiting and offers a lot to its visitors. Embellished with epic mountain ranges and densely populated forests, Kohima is a place with serene beauty and calmness. Visitors get to know a lot about the culture and traditions of the local residents. Adventurous sports like trekking, camping, and hiking can be done here. All these create much enthusiasm for the visitors here. Japfu Peak and Dzukou Valley, Intanki Wildlife Sanctuary, Touphema Village are places of attraction here. Homestays are available within one's budget.
You may also like: Travelling to The Land of Nagas "Nagaland"
Best time to visit
The ideal time to visit Kohima is in the months of October to May.
How to Reach?
Dimapur Airport is the nearest airport to Kohima. The nearest railway station
Lonavala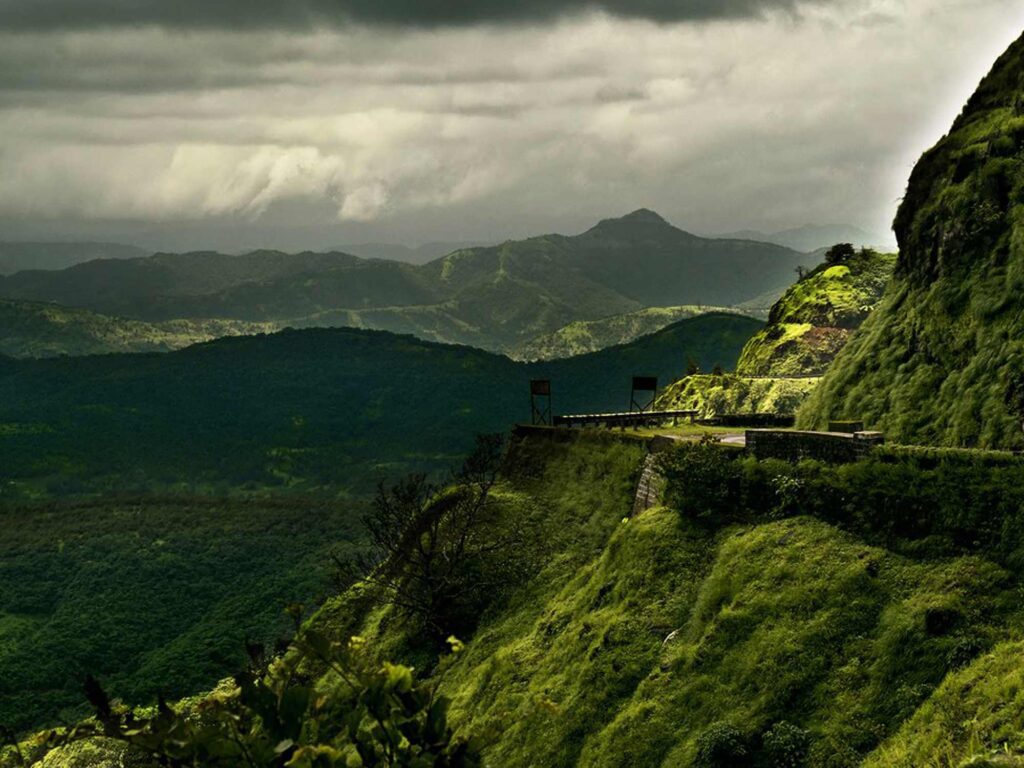 Lonavala is a budget-friendly travel destination in the state of western Maharashtra. It offers some spectacular sightseeing places. Some of them are the Tigers Leap, Lonavala Lake, Bhushi Dam, Celebrity Wax Museum, Rajmachi Fort, Karla Caves, Amruntanjan Point, and so on. This hill station has some beautiful panoramic views and ancient forts which is rarely found in other hill stations. From the Tiger's Leap and Amruntanjan Point the scenic views of the dense forest, Sahyadri hills, and fine golden sunset can be experienced. The Rajmachi Fort, Tikona Fort, and Lohagarh Fort offer its visitor adventurous trekking and hiking spot. The place is also well suited for a picnic and camping. The ancient architecture also attracts tourists. The other places of popularity for Lonavala are Kune Falls, Pawna Lake, and Lonavala Lake. All these places of attraction in Lonavala are free of costs.
Best time to visit
The best time to visit Lonavala is between the months of October and May.
How to Reach?
The nearest airport to Lonavala is Lohegaon Airport, Pune. One can also go to Mumbai first and then travel to Lonavala by bus or car. Lonavala has its own railway station.
Gokarna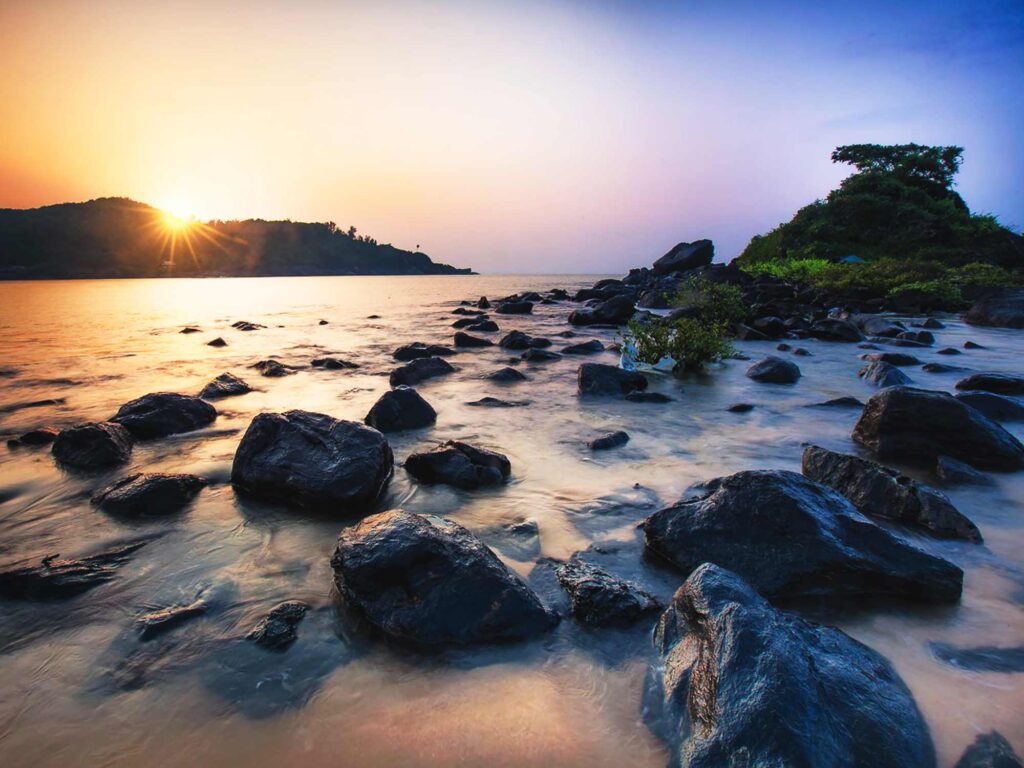 Gokarna is an offbeat beach vacation town located in the state of Karnataka. One can fully enjoy the fun of the beaches as Gokarna is least crowded when compared to Goa. Some of them are Kudle Beach, Half Moon Beach, and Om Beach. It is popular for its Mahabaleshwar temple. The visit to the mysterious caves is also very enjoyable. The place is a combination of nature's beauty, spirituality, and pleasant vibes. There are a number of options for a budget stay. Dormitories are available at a very reasonable price. One could also stay in a camp tent. Delicious cuisine costs very less.
Best time to visit
The best time to visit Gokarna is in the month of October till March.
How to Reach?
The closest airport to Gokarna is the Goa International airport. The road trip to Gokarna is convenient as it is well connected to major cities in India. The nearest railway station to Gokarna is Gokarna road.
Kanyakumari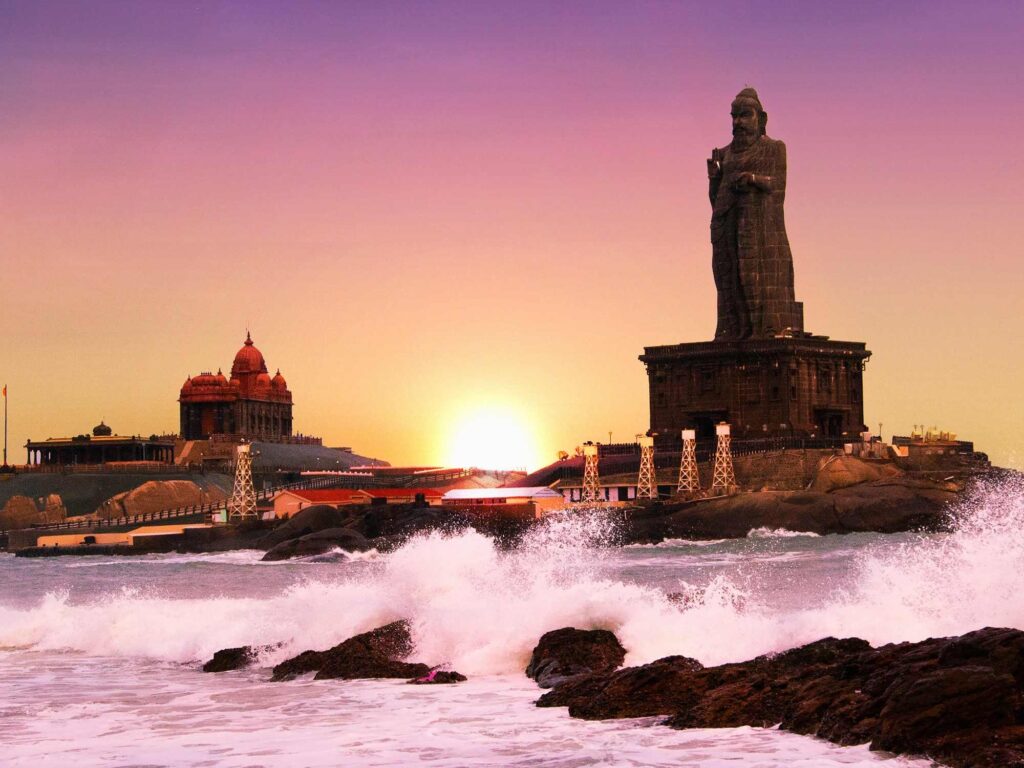 India does offer many pocket friendly destinations. Situated on the southernmost tip of mainland India, Kanyakumari is enriched with many travelling destinations that can be enjoyed on a low budget. The travelling, food, lodging, and various other facilities are available at much lesser cost here. Starting one's trip from the Kanyakumari beach is just perfect. The beach is embedded with various shades of sand, the awesome view of the sunrise and sunset, and the lighthouse all these create picture-perfect moments. Vivekananda Rock Memorial, Thiruvalluvar Statue, and the superb architecture of the Padmanabhapuram Palace are some alluring places for the visitors.
Best time to visit
The best time to visit Kanyakumari is during the months of October to March. It can also be visited during the monsoon season.
How to Reach?
The nearest airport to Kanyakumari is Trivandrum. Cabs and buses are easily available from Kanyakumari Junction Railway Station.
Daman and Diu
Daman and Diu is an amazing place of tranquillity situated in the western part of the country. Adventurous activities such as water sports and discovering the hidden stories of the caves can be experienced here. It has got peaceful beaches, forts, museum, bird sanctuary and dense green forests that make it a profound vacation destination. Some places of attraction here are the Jampore Beach, Devka Beach, St. Jerome's Fort, Moti Daman Fort and the Lighthouse. Daman and Diu are one of the hidden gems of the country that can be explored within ones budget if one travels here with the correct mindset. Some hotels here offer rooms that cost less than 650 INR per night.
Best time to visit
The best time to visit Daman Diu is in the month of October till May.
How to reach?
The nearest airport to Daman and Diu is at Mumbai and Vadodara. The closest railway station is Vapi. Daman and Diu is well connected to major cities in the west.
Varanasi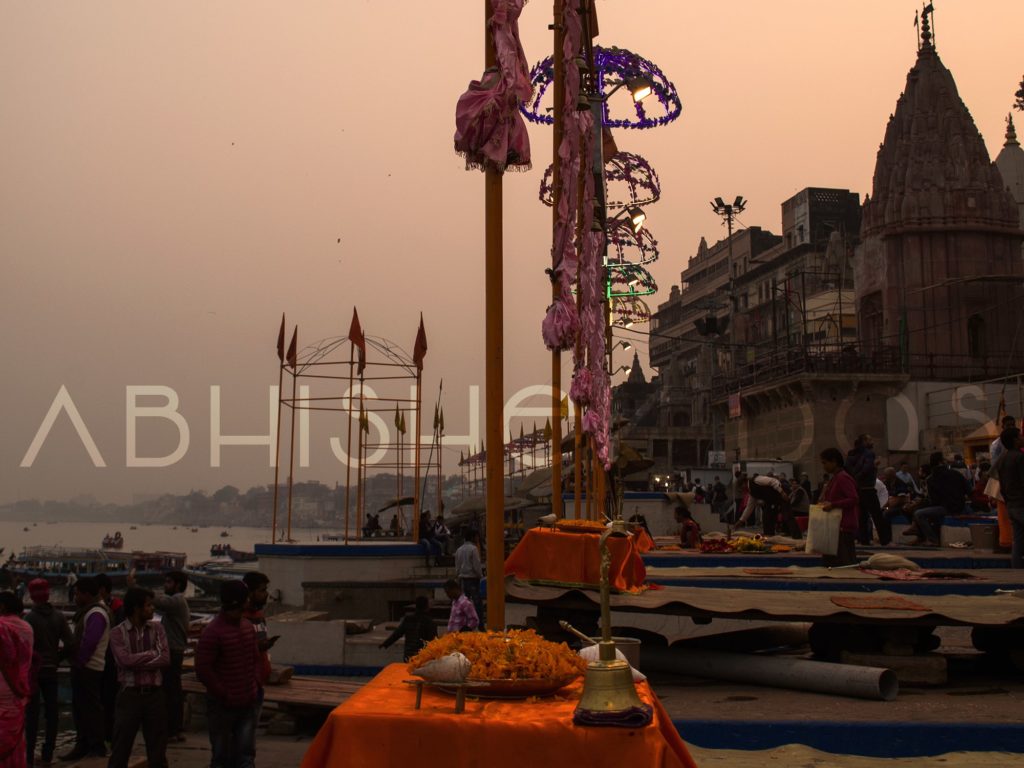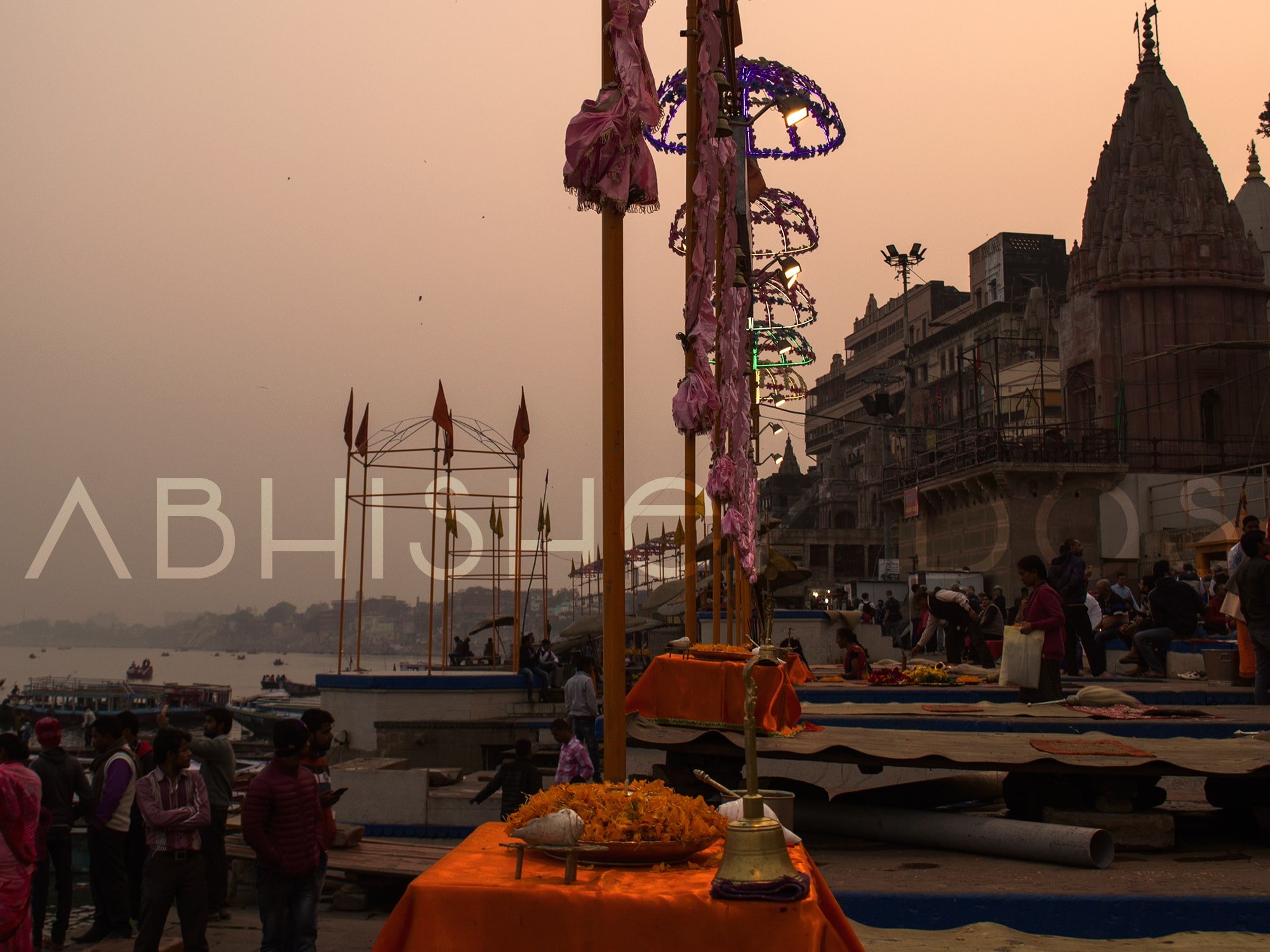 Varanasi is one of the sacred and pocket- friendly city in the country. Walking by the ghats is the most cherished thing to do in Varanasi. A boat trip at sunrise or sunset is the best to witness. Varanasi inherits many popular ghats and temples. Visit the Assi Ghat and Raj Ghat is also quite reasonable. It costs rupees 750 per person. Ramnagar Fort and Museum, Chunar Fort, Aqua World and so on are places of attraction. A trip to Varanasi for 3 days can be enjoyed within 3000 INR.
Best time to visit
The best time to visit Varanasi is between October to March.
How to reach?
Varanasi has got its own airport which is well connected to major cities. Varanasi railway station is also well linked to important cities. It is also well connected to major cities by state-run-bus.
You may also like: Travelling to The Land of Nagas "Nagaland"
The tour of the above-mentioned budget destinations is just awesome. Do plan your trip with us to have a lovely and memorable trip within your budget. We, the Solitary Traveller team are always available to plan your budget-friendly excursion.