15 Exceptional Yet Underrated Destinations of India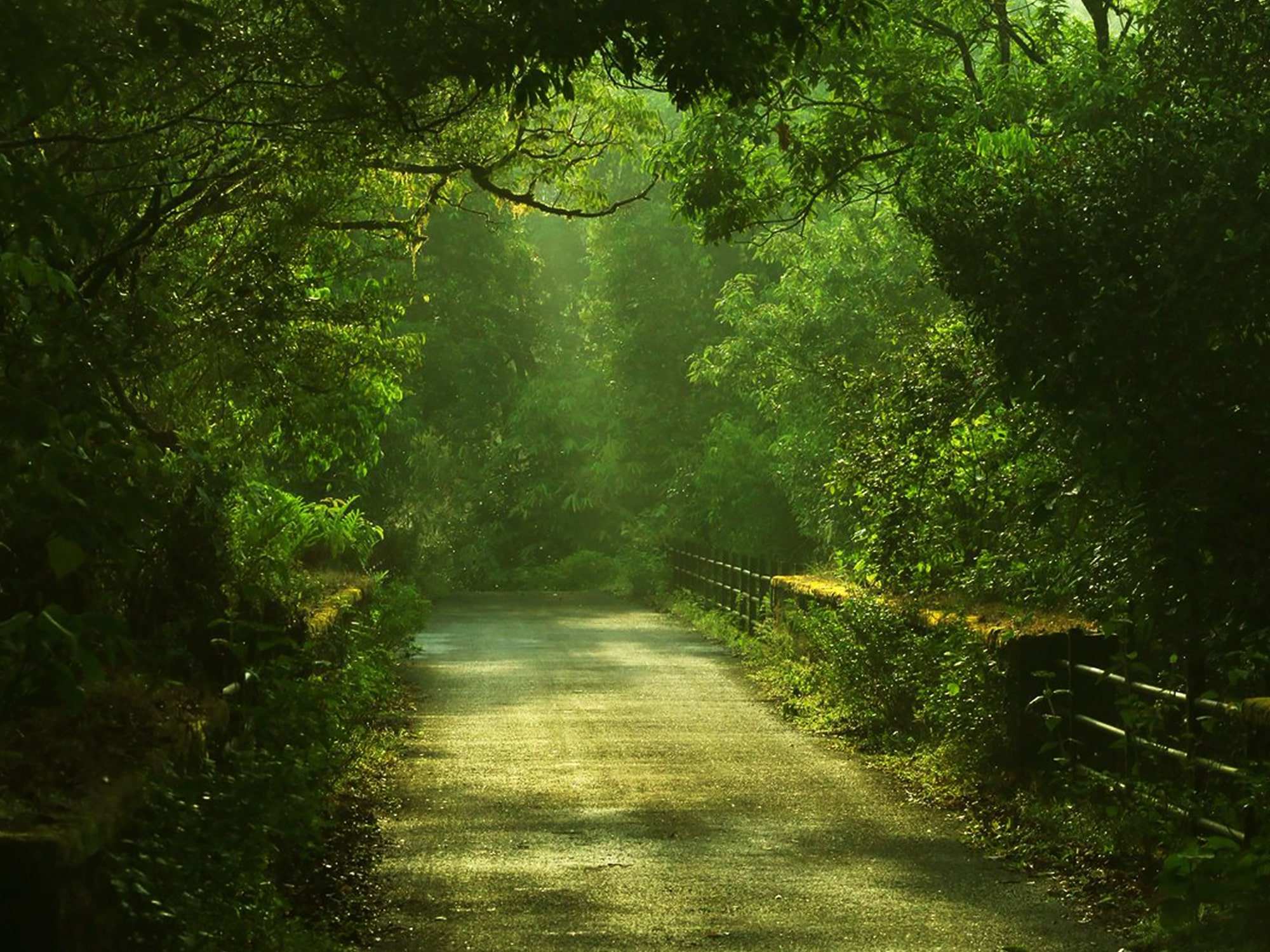 Do you feel the fatality of the monotony, about the same old hill stations and beaches in India where your relatives and friends have visited? Planning a trip to unexplored territory where accessibility might be an issue, but the spirit of adventure acts as a tonic. India's beautiful travel destinations are exceptional for their magnificent region, culture, and hospitality. Some are popular and commercialized, which are saturated by tourists.
Explore Underrated Destinations of India
You need a list of lesser-known places that doesn't imply it has anything less to offer. A little exploration and research from us will surprise you with how much this country has to offer. Here we have So, here are some of the most underrated destinations in India that have been not noticed by a lot of people, and now we want our travellers to know more about such unexplored places.
Majuli – Assam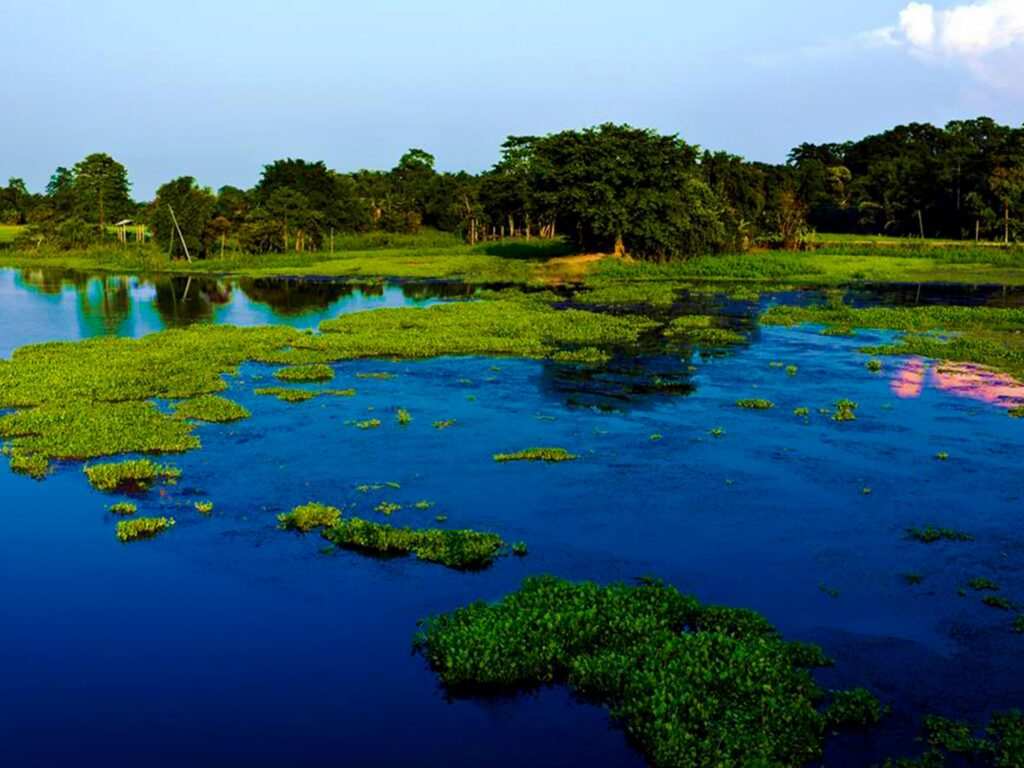 Majuli is one of the most surreal places in India with a lush green environment and pollution-free World's largest freshwater island in the river Brahmaputra. The unmatched beauty of the place is wrapped in a unique and quite interesting culture inhabited by tribals with various migratory birds and a dose of mesmerizing sunsets. Majuli tour is incomplete without visiting the Satras (regarded as the hub of neo-Vaishnavite culture) which function as monasteries and heritages.
How to Reach? To reach the island one has to take a ferry from Neemati Ghat in the Jorhat district. The main town Jorahat has accessibility by train which is 20km away. 
Bishnupur – West Bengal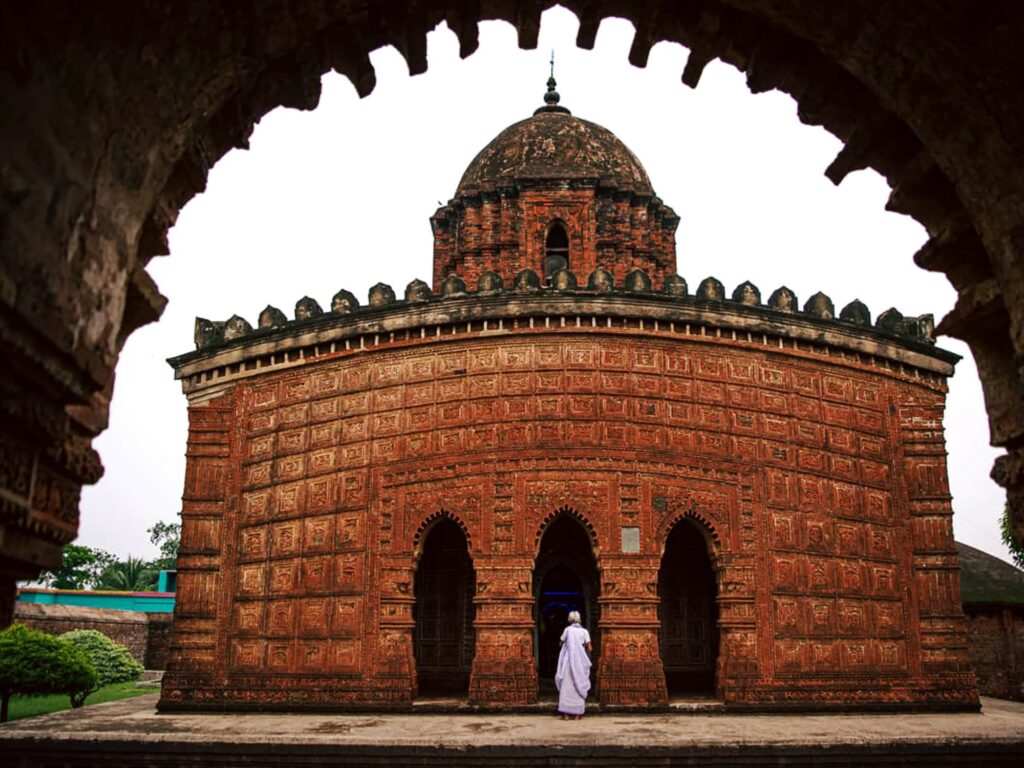 Bishnupur has a glorious past, was the capital city of the Malla dynasty. The rich architecture and handicrafts such as weaving reflect its unique form. Its elegance is brilliant and detailed terracotta work as the carvings on the temples or handicrafts by the weaver are just a few examples that endured the ravages of the time. Bishnupur is also one of the principal centres of tradition in Bengal as Gharana of Hindustani Classical Music. Every year the weeklong festival "Bishnupur Mela" held in Poush(December-January) is a unique experience of the 'Bishnupur culture' in West Bengal.
How to Reach? Bishnupur has several direct trains from Kolkata. It is perfectly connected by NH2, which takes 4 hours from Kolkata.
Spiti Valley- Himachal Pradesh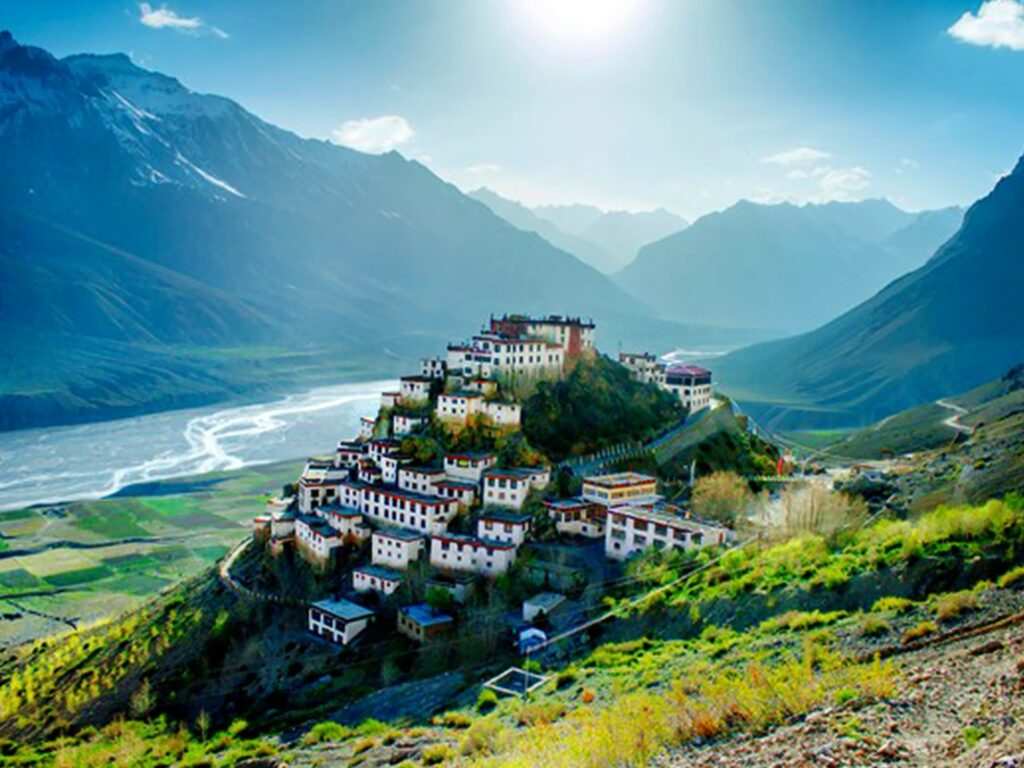 Spiti Valley is perhaps the most desirable place because of the unusual purple hue of the mountains in Himachal Pradesh. The dying explorer in you can be unleashed in the valley of the majestic Himalayan deserts. The breathtaking views of pristine gurgling rivers, scenic alpine lakes, and a rare variety of flora and fauna will mesmerize you. The open-minded local community and their warm welcome are some of the features of the Spiti Valley tour. It is also home to the world's oldest Buddhist cultural centre – Tabo Monastery, Dhankar Monastery, and Key Monastery. 
TIPS: The foreigners require a pass – Inner Line Permit to travel beyond Reckong Peo.
How to Reach? You can travel to Reckong Peo by bus from Shimla and then to Kaza. The other route, Manali to Kaza is not for the faint-hearted, which is roughly 200 km.
Gavi – Kerala
Gavi cast its enchanting spell that recounts the pristine forest and its wilderness. The hills and valleys, sprawling grasslands, cascading waterfalls, and cardamom plantations offer a spectacular view of the deep ravine forest. The leading eco-tourism as Jungle Camping, Wildlife Trek, and Boating has caught the attention of nature lovers and adventure tourists. Gavi makes a unique venture with the active involvement of tribals, sharing their traditional knowledge of the forest, as guides, gardeners, and cooks.
How to Reach? There is no railroad in Gavi, the nearest major railway stations are Kottayam, Ernakulam, and Madurai. The alternate option is to travel from Kumily(40km).
Gangtok – Sikkim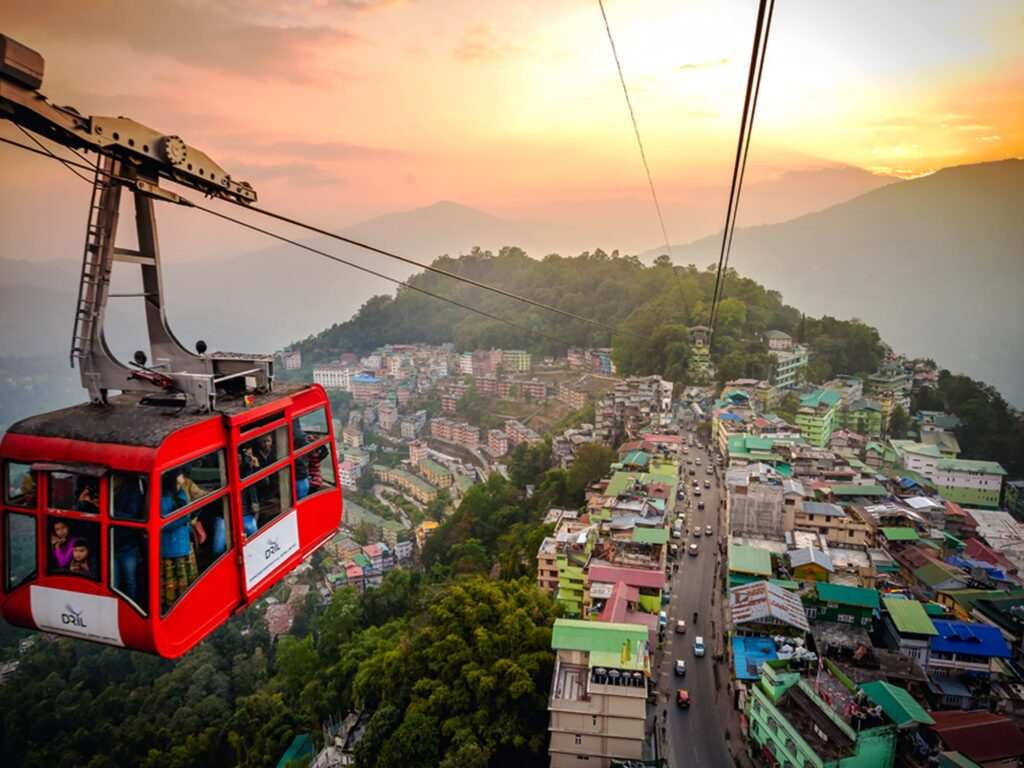 A beautiful hill town wreathed in clouds blended with cultural identities to urbanization. Gangtok is a dynamic part of the paradise of the northeast states of India. The town provides the perfect base to travel its surrounding regions abundant with natural beauty that offers the spectacular views of Mt. Kanchenjunga. Apart from various natural attractions, it has many famous religious sites. For adventure enthusiasts, it comprises trekking and camping in the Himalayan mountain ranges. The annual Gangtok Food and Culture festival held in December attracts a large number of locals and tourists each year.
How to Reach? The capital city of Gangtok has Pakyong Airport. There is good connectivity by roads from Darjeeling, Siliguri, and Kalimpong.
Tawang – Arunachal Pradesh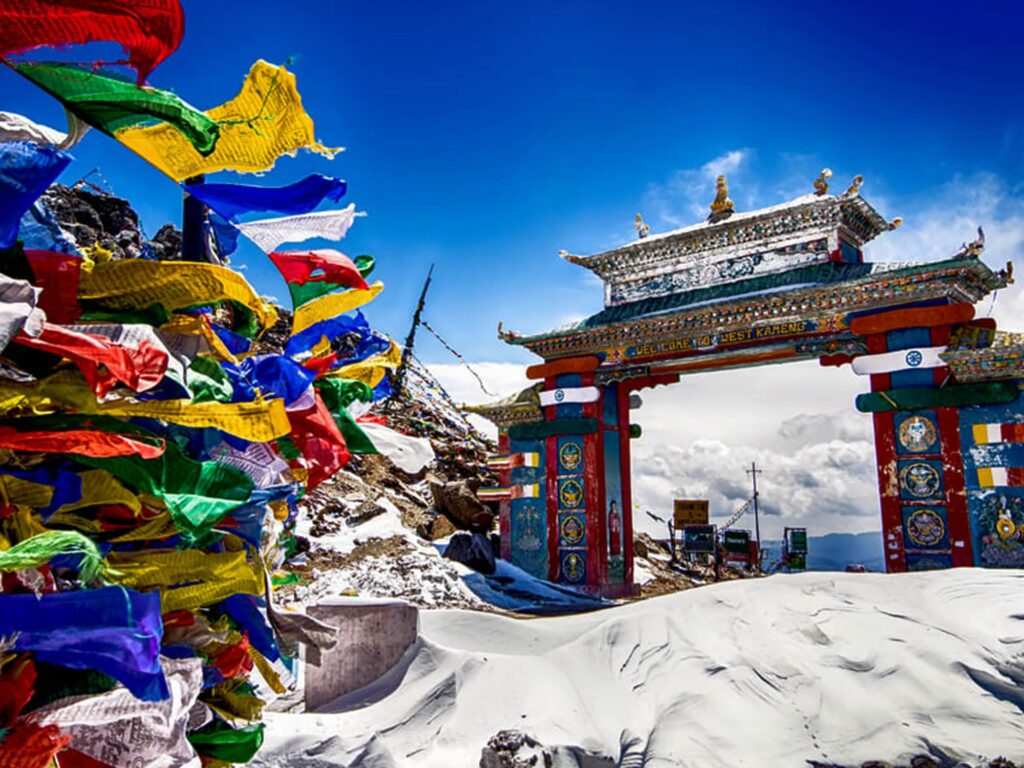 The beautiful town of Tawang in endowed in the solitude of Gudpi and Chong-Chugmi ranges with mesmerizing Tawang chu River. The place is greatly significant for Buddhist monks being the birthplace of the 6th Dalai Lama, Tsangyang Gyatso. The Tawang Monastery is one of the gems in Arunachal Pradesh recognized as the second-largest monastery in the world. The major religious festivals "LOSAR" in February-March and "TORGYA" in January are celebrated annually. The glacial lakes in and around Tawang with crystal blue water, splendid waterfalls, and hot springs are splendid stopovers.
How to Reach? The nearest airport to reach Tawang is Salonibari Airport in Tezpur, Assam, and the nearest railway connectivity is in Rangapara in Tezpur, Assam.
Mandu – Madhya Pradesh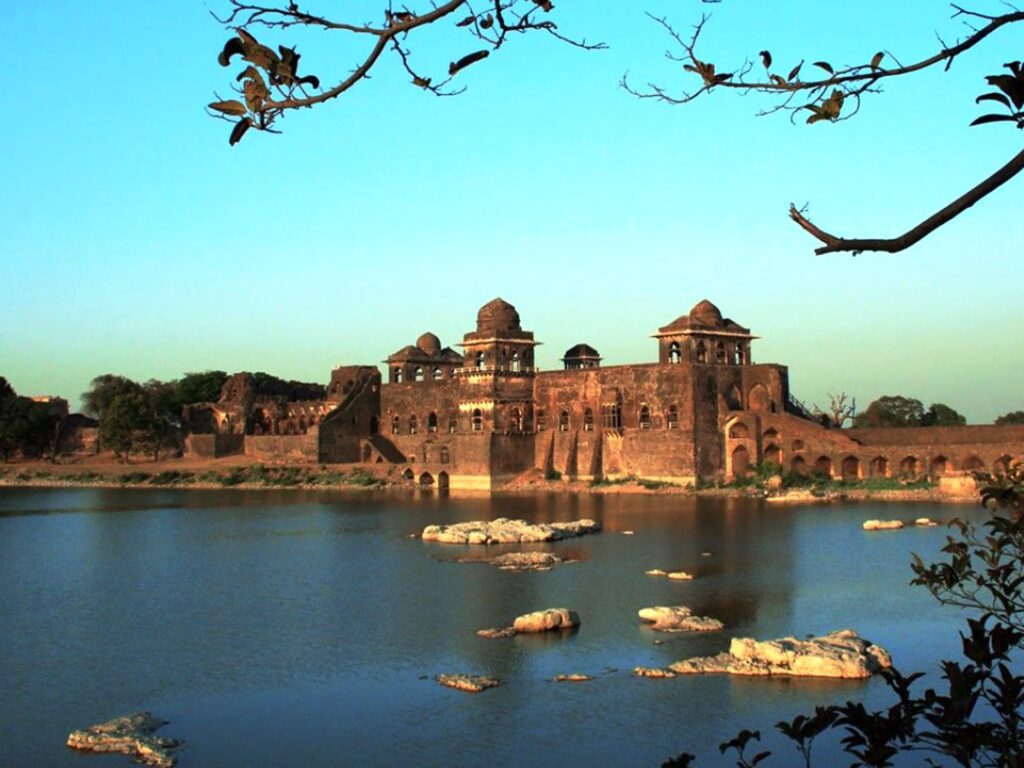 Mandu is a city of timeless monumental structures that promises to make you travel through time. This citadel is the finest example of Afghan architecture perched atop a pleasantly green, thinly forested plateau. The imposing monuments with grand palaces and massive intricately designed gateways are the witnesses to Mandu's long, rich, and varied history. The city of Mandu adorns the legendary love story of Baz Bahadur and astounding singer Roopmati. A walk through the Jahaz Mahal, Jami Masjid, Hoshang Shah's Tomb, Baz Bahadur's Palace, and others of these monuments can leave you spellbound. 
How to Reach? The nearest airport to reach Mandu is Devi Ahilya Bai Holkar Airport at Indore and the nearest railway connectivity is Ratlam Junction. Well-built roads make it reachable through different parts of Madhya Pradesh.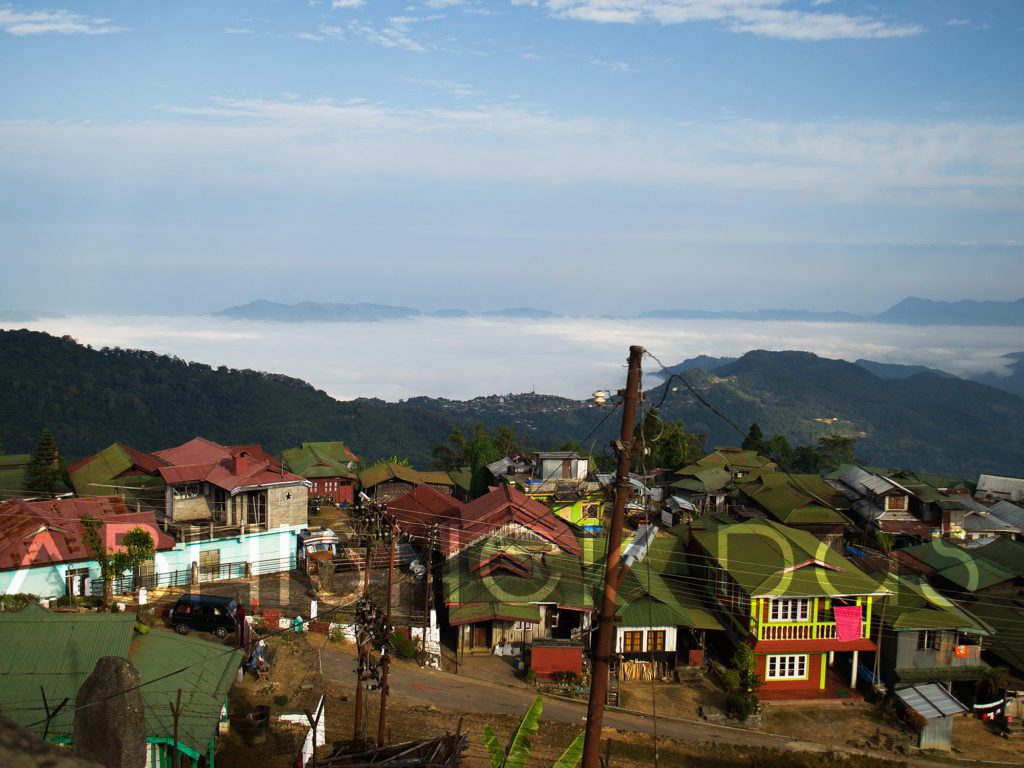 Mokokchung, a small but beautiful town is out of chaos, which will leave you spellbound. It is surrounded by a lush green forest with serpentine roads and dangerous slopes with a few dotted houses in the landscape. It is stated that Mokokchung has some of the oldest villages in Nagaland. This district is known as The Land of Ao's "Mokokchung" where you will find their descendants and culture. The people greet tourists warm-heartedly, which makes the place wonderful.
TIPS: Inner Line Permit is required for the tourist before visiting Nagaland.
How to Reach? Mokokchung is well connected with other towns through National Highway with other towns of Nagaland and Assam. Nagaland State Transport buses run regularly from the main town.
Auli – Uttarakhand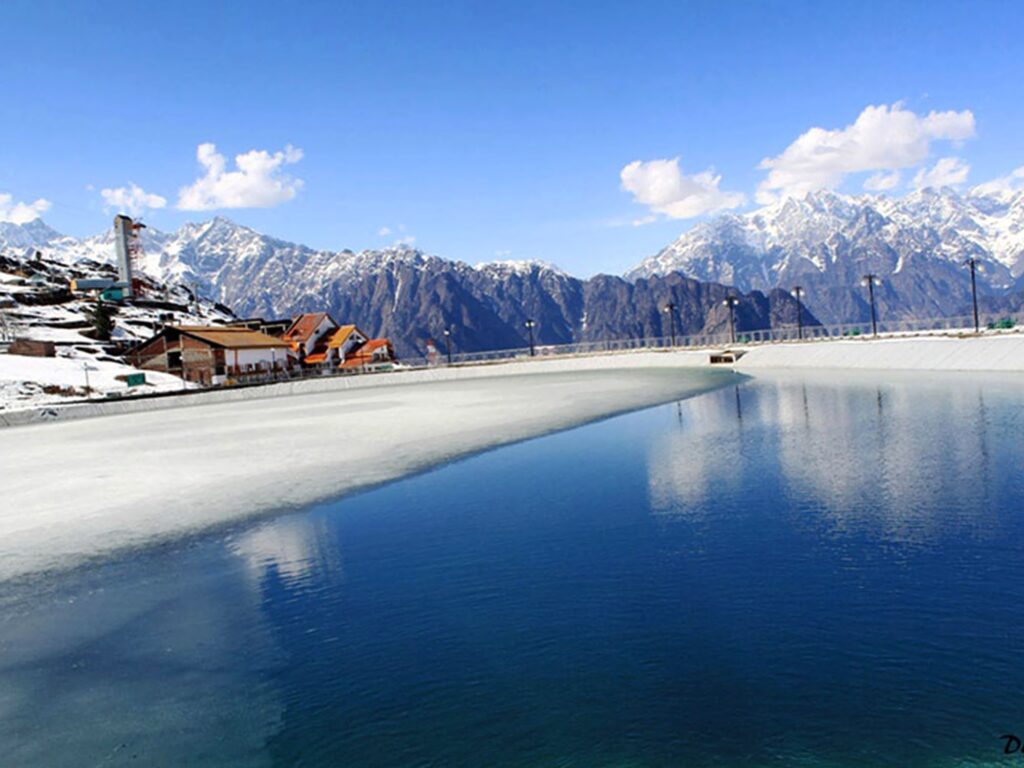 Uttarakhand is renowned for bounded snowy peaks of the mighty Himalayas covered with coniferous forests. Auli is a famous hill station dotted with apple orchards, old oaks, and pine trees. There is no shortage of the natural beauty of Himalayan views with meadows, adventure activities, romantic vistas, cable cars, and much more. The sylvan peaks with the long stretch of snowy valleys make idyllic surroundings a popular skiing destination in India. Artificial lakes, sacred temples, and trekking spots captivate the attention of tourists.
How to Reach? If you are planning for Auli, Jolly Grant Airport is the nearest Airport, and Rishikesh railway station is situated 264kms away. It is well connected by motorable roads from major destinations of Uttarakhand.
Coorg – Karnataka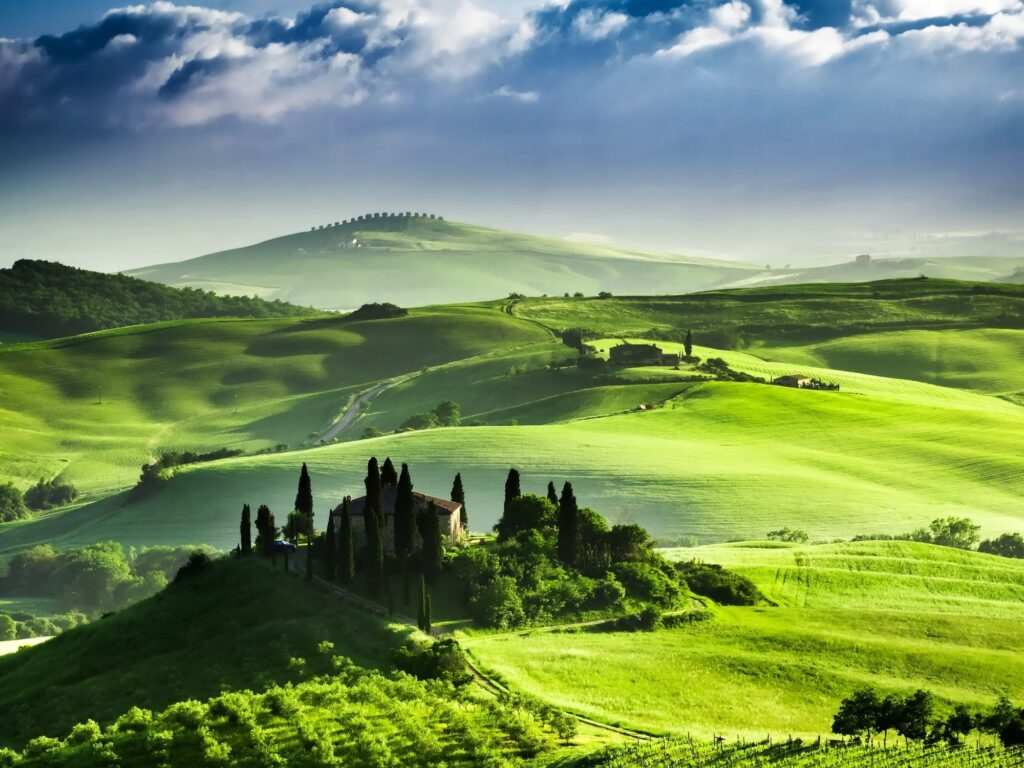 We all look for a break from the usual monotonous life. Coorg is a lovely hill station which is often called as the "Scotland of India" and the "Kashmir of Karnataka". It justifies itself with lush greenery, exotic and rich flora and fauna, and enduring, the colourful and simplistic lifestyle of locals. It adds a wide range of options to keep its tourists entertained with adventurous trekking routes to caves, temples, forts, and museums. Its wildlife sanctuaries and umpteen sightseeing places are Madikeri fort, Omkareshwar temple, Golden Temple, and others. 
How to Reach? The nearest airport to Coorg is Mangalore Airport, located about 160 km away and Mysore Junction is the nearest railway station. State transport is available on a regular basis from cities like Bangalore, Mysore, and Mangalore.
Patan – Gujarat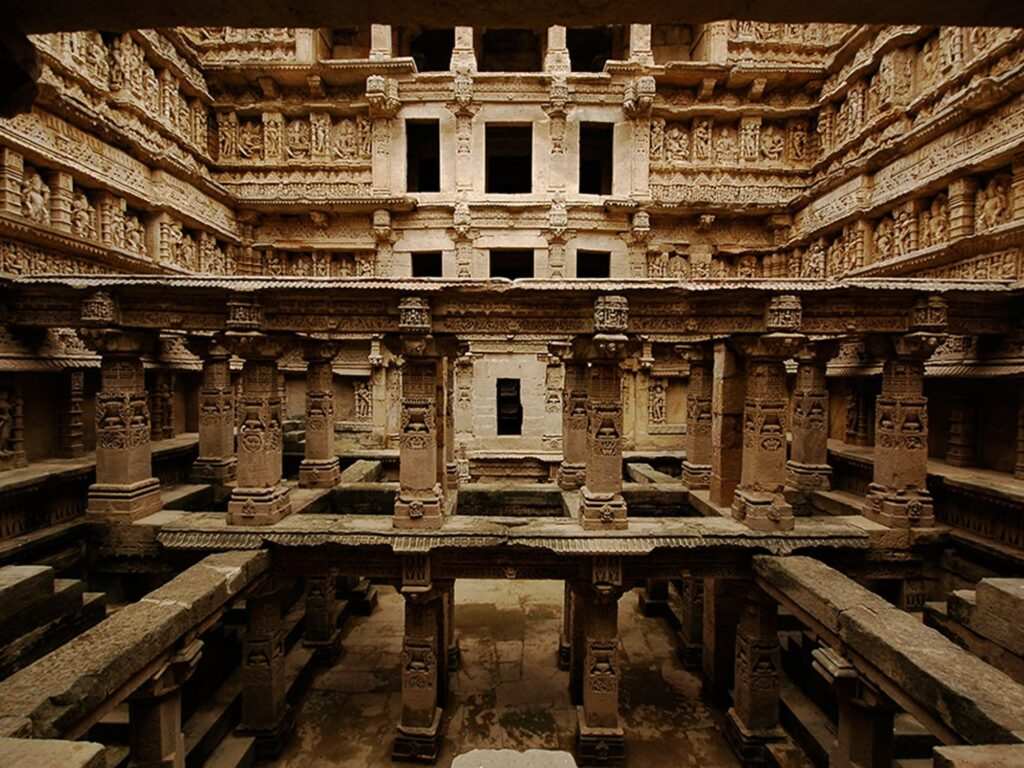 In childhood, we used to build a fort of sheets and pillows enclosure. The town of Patan is one of Gujarat's historical ancient cities hugged by its fort walls and gates. The fortified city that served as Gujarat's capital for 650 years stands as a testimony of that bygone era. The bustling bazaar of this charismatic town is tucked in the narrow lanes with Havelis. The architectural remains of Rani ki Vav, the old fort near Kalka, unique patola and mashru weavers, the snow-white Jain temples, the Hemachandracharya Jain Gnan library, etc. attract tourists from everywhere.
How to Reach? The nearest airport to Patan is Sardar Vallabhai Patel Airport at Ahmedabad and Railway Station at Mehsana, about an hour's journey from the city.
Bodh Gaya – Bihar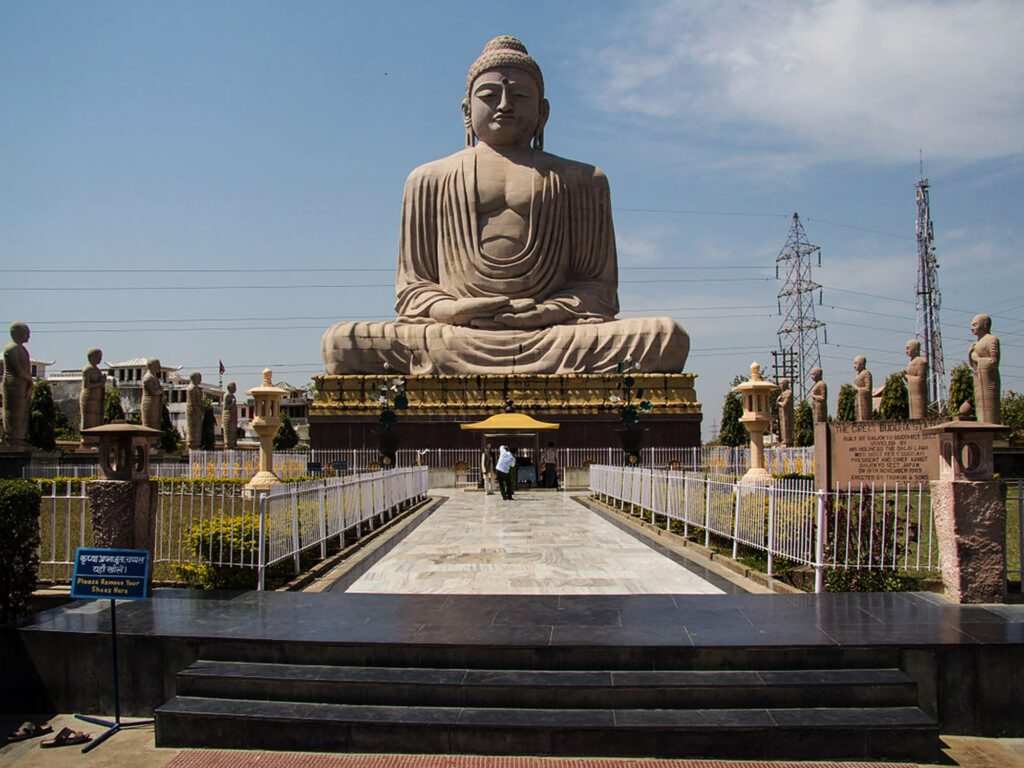 Bodhgaya, on the banks of the River Falgu in India, is a serene township associated with one of the four holiest cities of the Buddhist faith. The life of Gautam Budha is connected with this town where he meditated, preached and attained enlightenment, under the famous Bodhi tree. The place emanates an aura of spiritual solitude and supreme peace and is revered by Buddhists all across the world. A niche of Gaya city becomes a place of convergence during the festivals that are celebrated with great fervour in Bodhgaya.
TIPS: You can get accommodation in the monasteries and a chance to come close to the day-to-day lives of the Buddhist monks.
How to Reach? The nearest airport and railway station is at Gaya which is 6-7km away. Roads well connect it with other major cities of India.  
Bangaram Island – Lakshadweep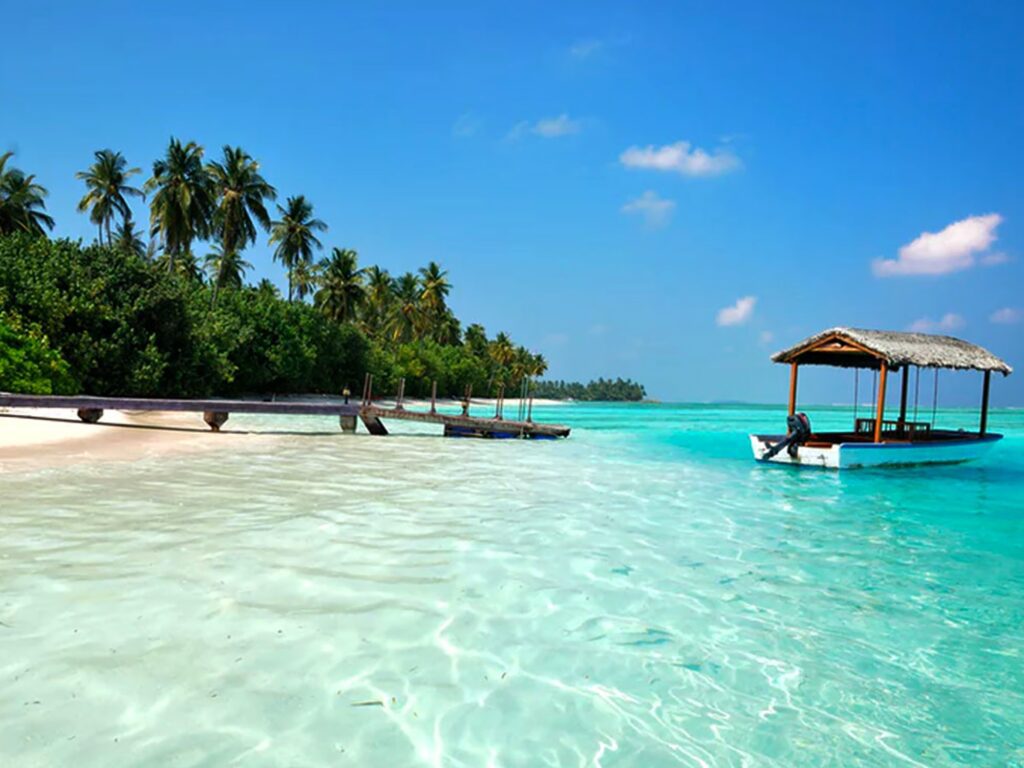 Bangaram is a tiny teardrop-shaped island surrounded by a shallow lagoon and enclosed by a coral reef. The island is uninhabited except for occasional visitors. It makes a perfect destination for people who want to disconnect entirely from the fast-paced world. The sparkling beach with the beautiful view of sunrise and sunset is a treat to the eyes. The serene beach of Bangaram Island includes adventure sports like scuba diving, beach games, swimming, snorkelling, and deep-sea fishing. 
TIPS: Entry permit needs to visit all Lakshadweep Islands.
How to Reach? The nearest aerodrome is at Agatti Island and from there speed boat and helicopters are available for Bangaram Island.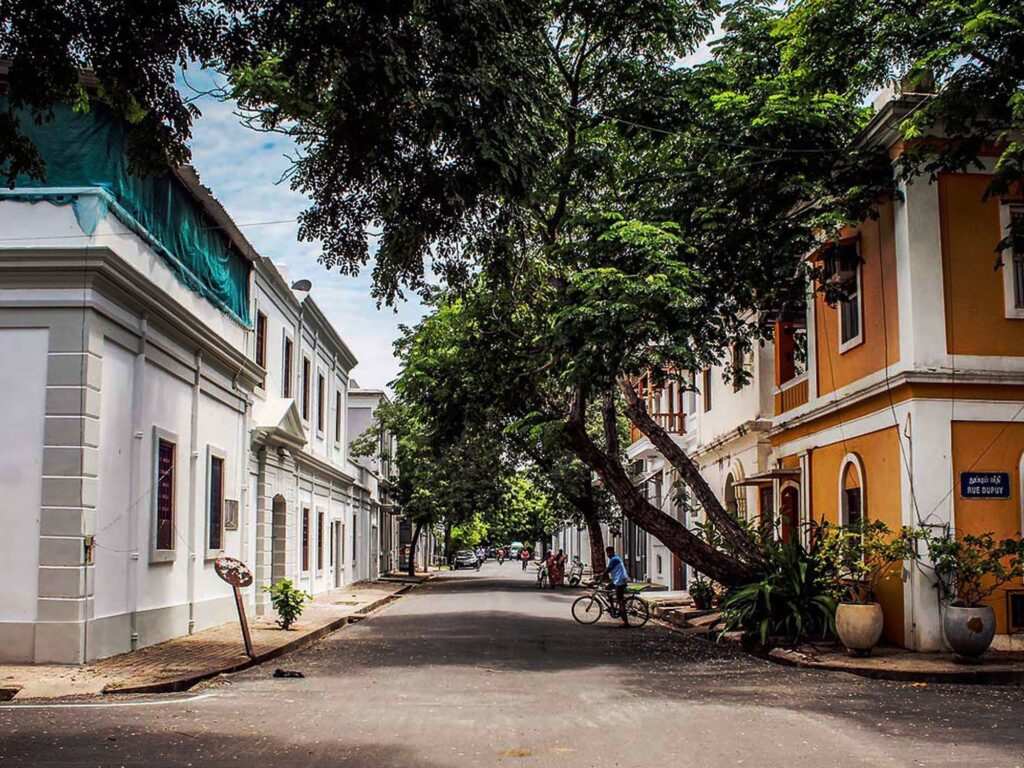 The charming, quaint town of Puducherry is called the French capital of India and this area was reserved for the French people back in the day. The White Town of Puducherry has retained its old-world charm from perfect yellow buildings to the sunny beaches, arched gates lined with bougainvillaea, and clean European-style streets, making this area surreal as if stuck in a time warp. Some of the key spots that you can visit while you are in the town are Shri Aurobindo Ghosh Ashram, Paradise Beach, Gingee Fort, Sri Gokilambal Thirukameswar Temple, Basilica Of The Sacred Heart Of Jesus, Jawahar Toy Museum, Le Club, and many other tourist attractions. 
How to Reach? It is located at a convenient distance of 379 km from Bangalore and from Chennai it is nearly 150 km. The nearest airport and railway station are located in these cities.
Unakoti – Tripura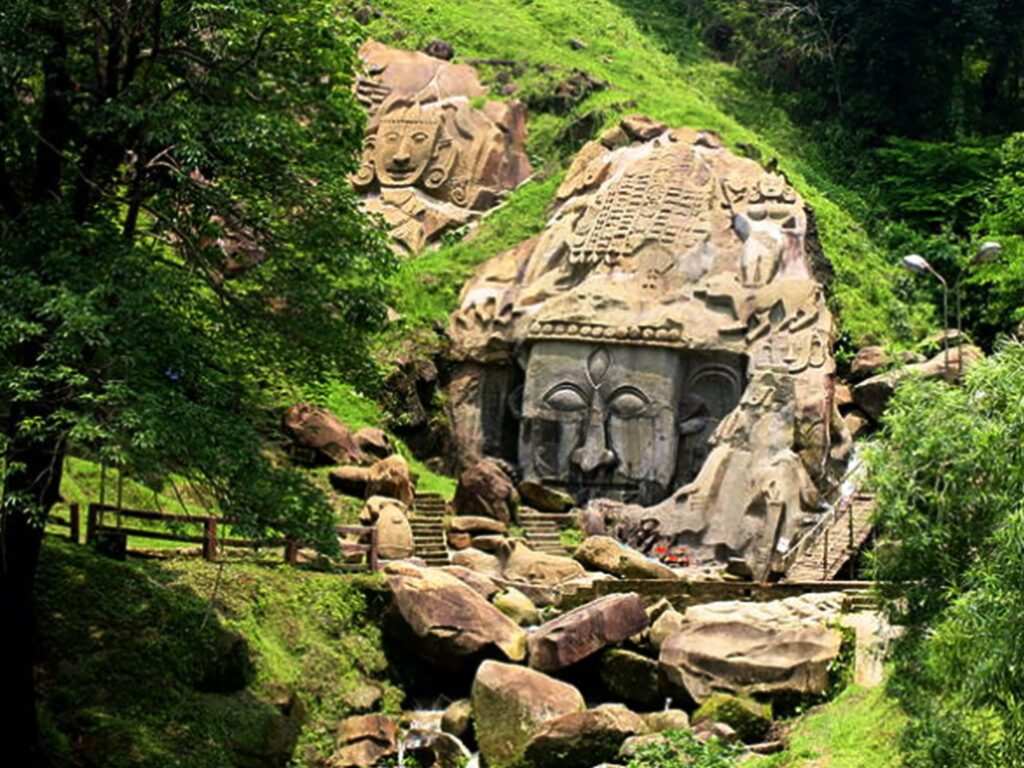 A prime tourist spot in Tripura is identified for its marvellous rock carvings, murals with their primitive beauty, and waterfalls. Most of these rock carvings are huge and made on vertical walls exposed in the open atmosphere. Unakoti attracts tourists and devotees from far and away. A storehouse of India's heritage it muses religious and spiritual importance from Hindu Mythology. It also makes a nice place for hiking, trekking, and other activities as the natural offerings of the area. A big fair popularly known as Ashokastami Mela is held in April every year.
How to Reach? Kamalpur is the nearest airport for Unakoti and Kumarghat is the nearest railway station. It is well connected by roads and transport from most nearby cities and towns.