10 Best Places In India To Celebrate New Year On Budget In 2021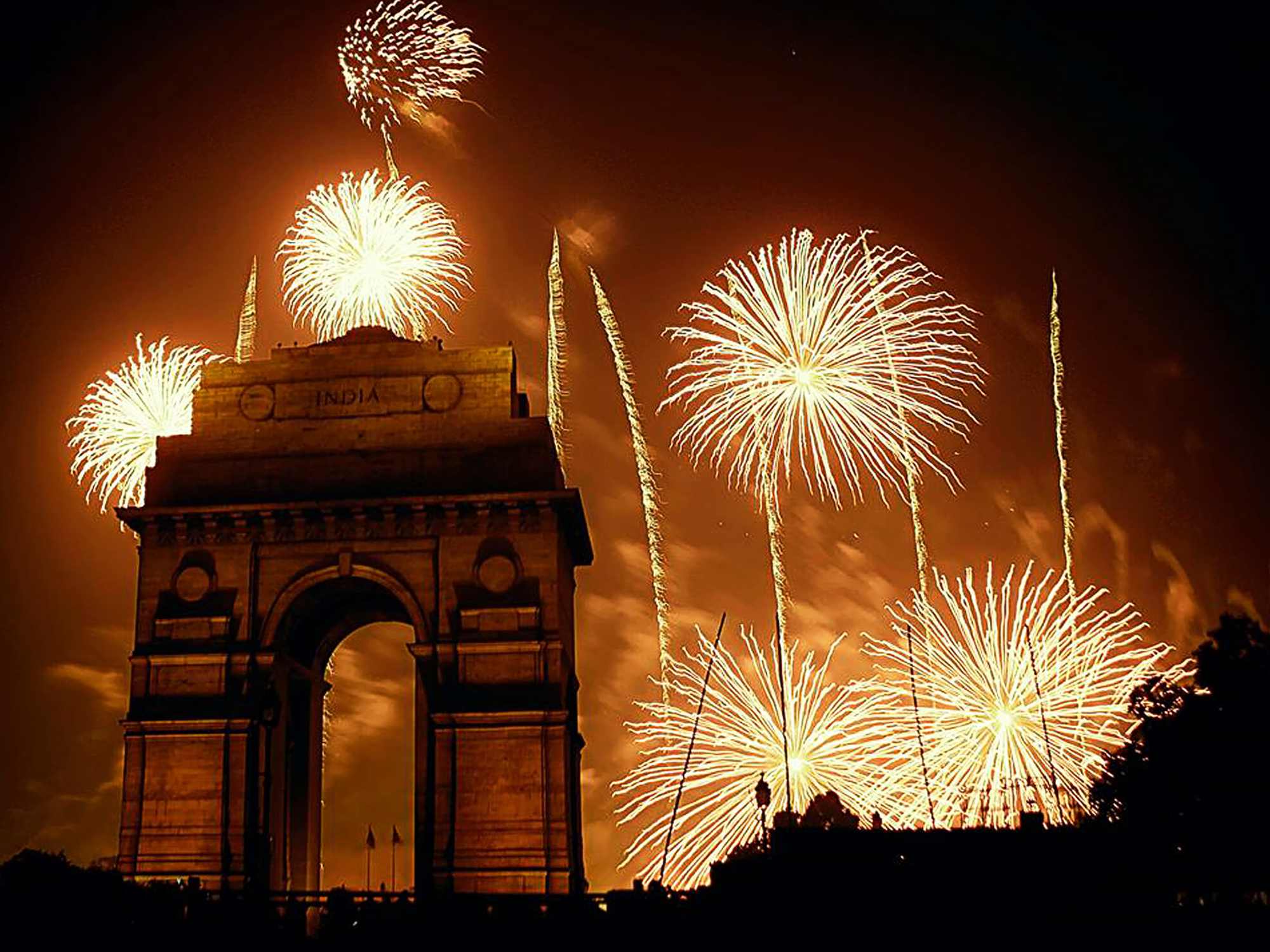 New Year is a time to bid adieu to the old and turn a new leaf in life. It is a time for new resolutions, midnight kisses and of course the grandest of parties! How does your city celebrate New Year? Is it is a quiet and lacklustre affair or is it teeming with revellers? Whichever list your city may fall into, stepping out and enjoying your new year in the best destinations can be quite a start.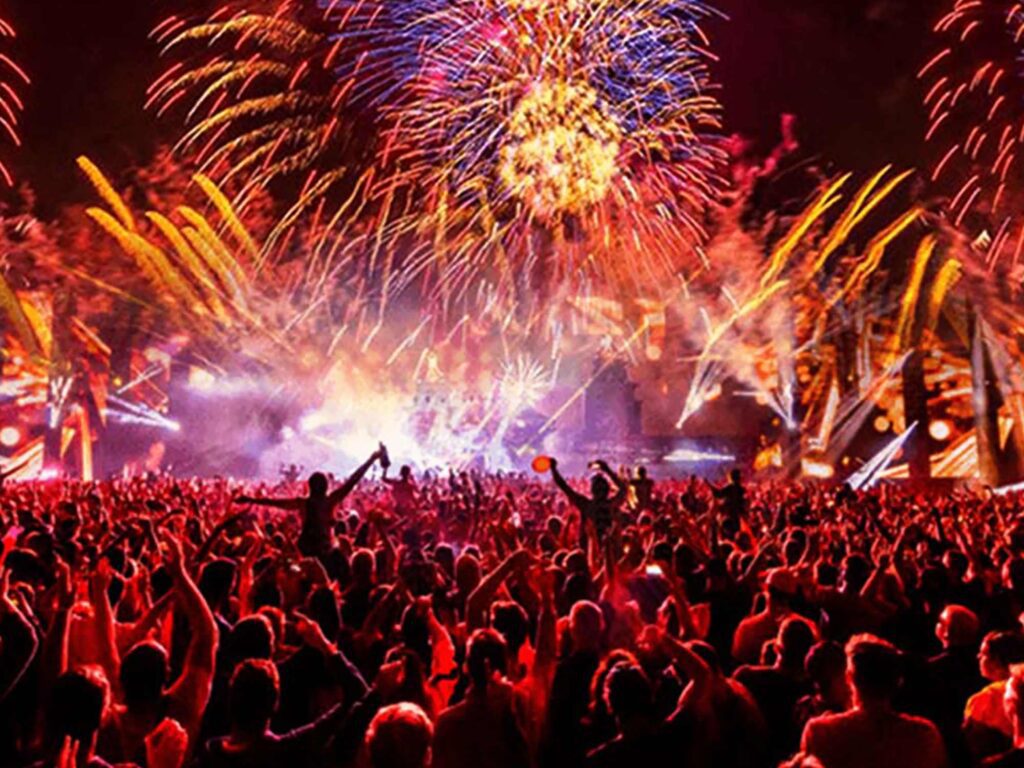 To help you come up with the perfect New Year plan and to get your travel bug humming, we have come up with an exclusive list- the list of the ten best places to celebrate New Year without leaving the country. Isn't this a win-win? While you get to enjoy the most happening new year, you will not have to cut a deep hole in your pocket at the starting of the year. So without much ado, let the countdown begin:
Pushkar, Rajasthan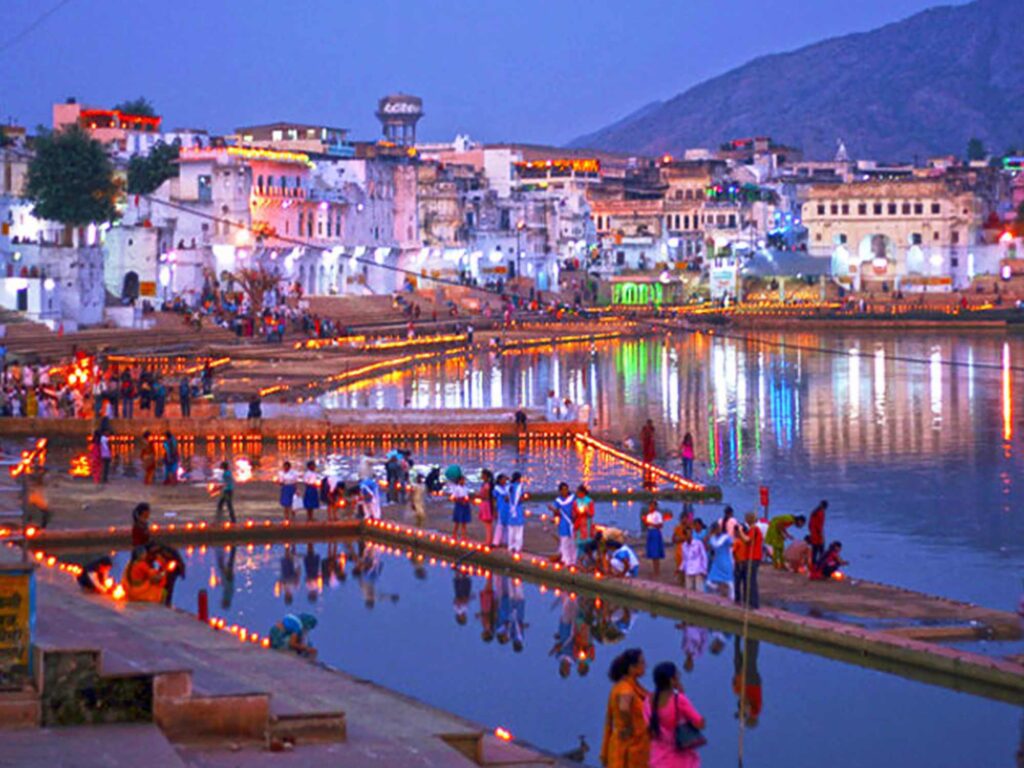 Did you think that Rajasthan is all about old traditions and destination weddings? Then the New Year celebration at Pushkar will compel you to rethink it all over again. From Dj nights to quiet romantic evening in a palace garden, you have a wide list to choose from.  Noteworthey, of course, are the masquerades ball and firework shows that light up the sky at midnight.
Things to do: Enjoy serenity by the Pushkar lake, taste adventure at the Pushkar adventure camps and marvel the architecture if Varaha Temple.
Where to stay: From heritage hotels in palaces to modern and chic resorts, there is a pick for every budget in Pushkar.
How to celebrate New Year: Put on your best attires in the evening and choose among the wide range social events that are specially arranged for New Year in the city

How to reach? Pushkar is well connected by both roadways, railways and airways. The nearest airport is at Jaipur ( 140km)
Pondicherry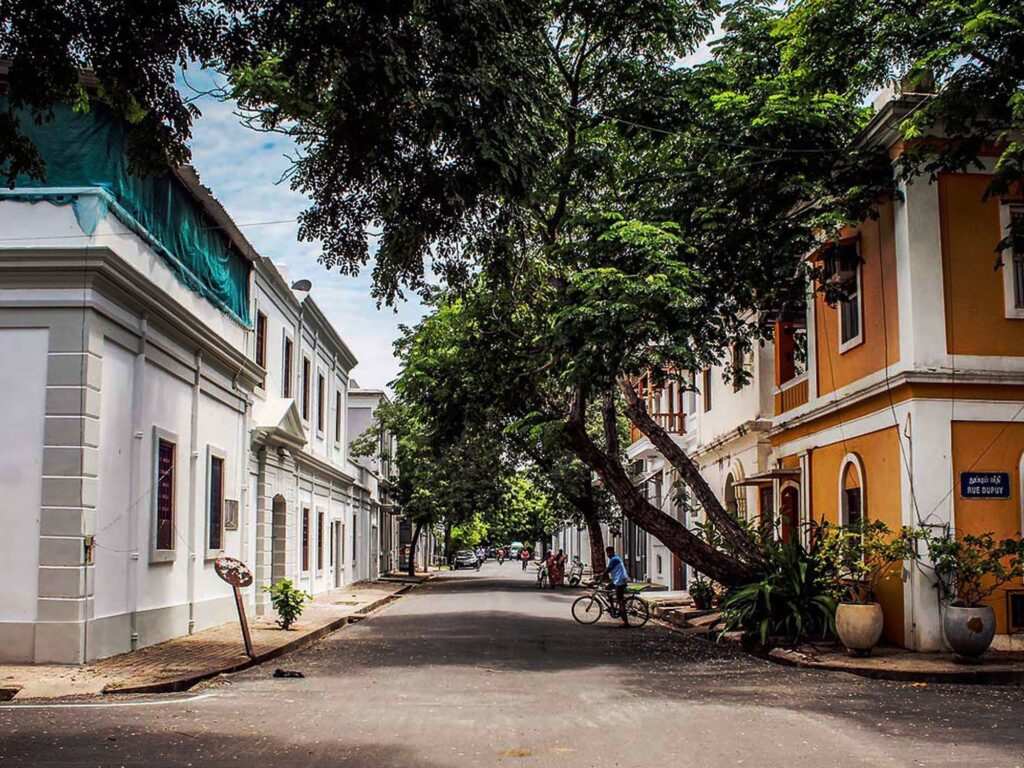 Want to have a taste of the French culture? No, you need not head to France. This old French colony has all that you could ask for. It's mustard colonial villas and rocky beaches are just postcard-perfect for your holiday. Added to it is the great food that the city has to offer- a unique marriage of the Indian spices to the French culinary skills. The Auroville and the old churches add to the spirit of the place.
Things to do: Pondicherry has unique things to do for people of every taste. If you seek adventure, try out scuba diving or other water sport at the Temple Adventure centre. Or spend a lazy day bird-watching at the Ousteri Lake. Don't miss to spend some time on the beaches that abound the city.
Where to stay: The home-stays, hostels and the pretty bed and breakfast places in the colonial bungalows are some of the best staying options.
How to celebrate New Year: With innumerable pubs and clubs, New Year here is all about good food, great music and the liveliest dances.
How to reach? The nearest airport to Pondicherry is in Chennai. (163 km away).
You may also like: Places In India That Are So Ridiculously Beautiful That They Inspire Fairytale
Kodaikanal, Tamil Nadu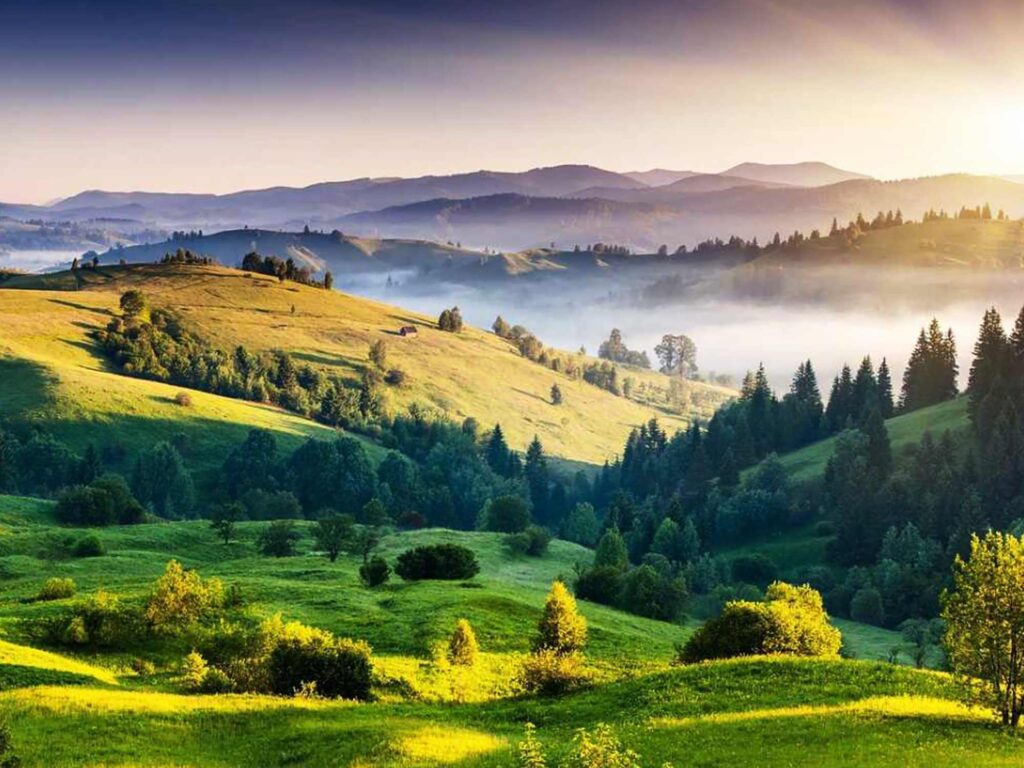 If a small hill town and fresh air are what you want to begin your year with, then Kodaikanal is just the pick for you. Known for its beautiful valleys, tall granite lakes and gurgling waterfalls, it is the perfect nature retreat that can refresh you for the entire year ahead.
Things to do: Boat in the Kodaikanal lake; explore the Guna Cave; click pictures in the Bryant Park; take a walk in pine forest.
Where to stay: There are several resorts to choose that offer beautiful views of nature.
How to celebrate New Year: Each resort arranges its own gala evening and dinner for New Year. However, you may need to buy additional tickets for the same.
How to reach? The nearest airport to Kodaikanal is at Madurai (120km).
Lonavala, Maharashtra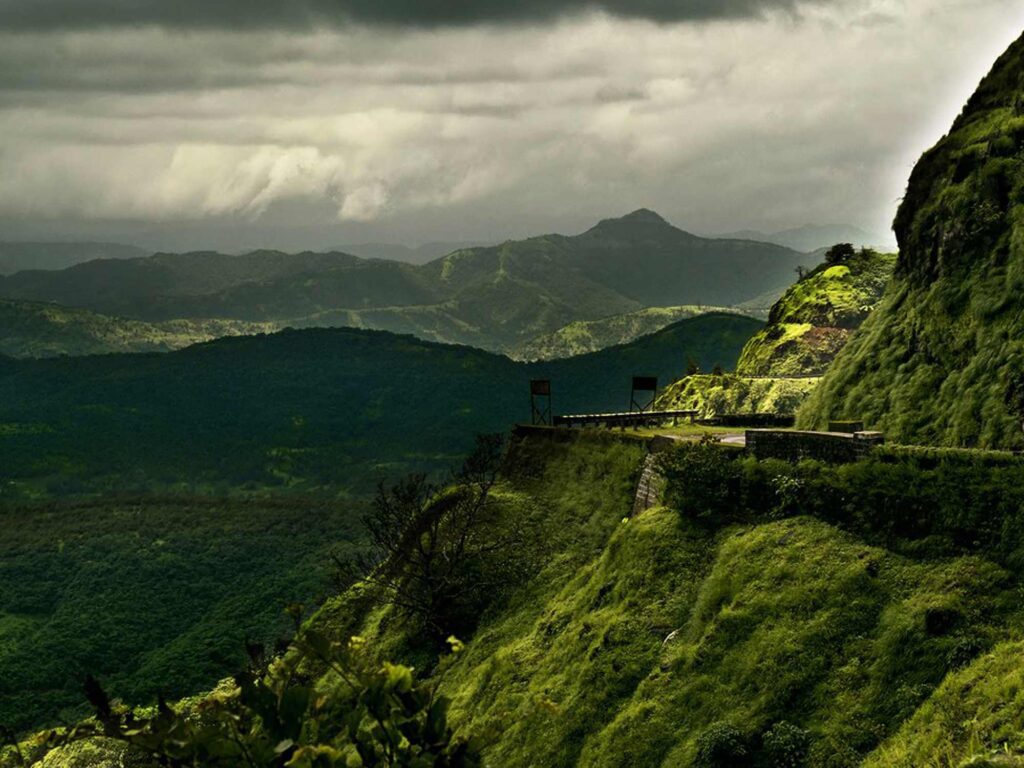 A stone's throw away from Mumbai, this lovely hill station offers you the best natural views with a dash of all luxuries and comforts that you could ask for. Known for its opulent clubs and resorts, spending your new year here would mean that you will be attending the best of parties and fun nights. Added to this are the various natural spots that are perfect for your day excursions.
Things to do: Enjoy views from the Rajmachi point, take a leisurely walk at the Ryewood Park and take a trip back in time at the Visapur fort.
Where to stay: Lonavala has some of the best and most luxurious resorts to choose from.
How to celebrate New Year: The whole town swoons in celebration at New Years' time. So make sure you carry ample clothes for all the parties.
How to reach? Lonavala is only a short drive away from Mumbai which happens to be the nearest airport. (84.7km).
You may also like: The Best Routes for Road Trips in India
Shillong, Meghalaya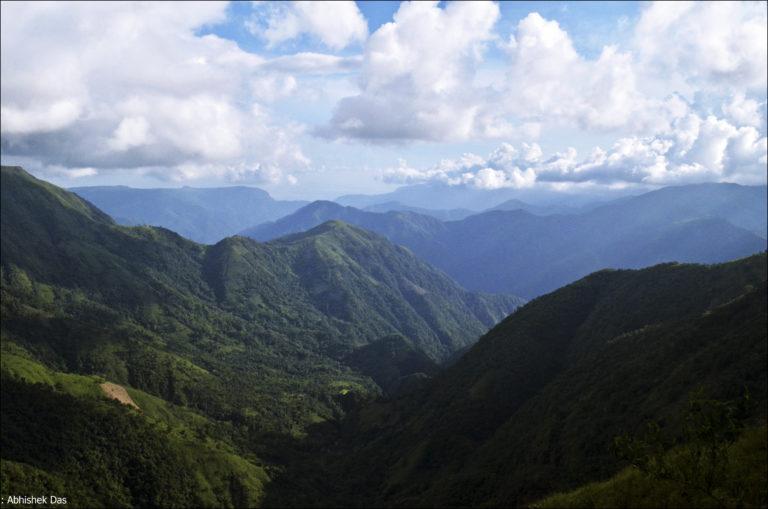 Rock music, chill beer and fireworks- Does that sound like the perfect New Year for you? Then do not waste another thought- Shillong is the destination for you. Perched in the North-Eastern hills, Shillong has always held a special place as a tourist destination. Be it its unique tribal culture, its natural wealth or simply the aura of the place- Shillong is bound to thrill you at every turn of the road.
Things to do: Visit the iconic churches in the city, admire butterflies in the butterfly museum, boat in the Ward's Lake and enjoy the view of the entire city from Upper Shillong.
Where to stay: Choose from homestays to cosy guesthouses that abound the city.
How to celebrate New Year: The entire city is lit exceptionally during the Christmas- New Year period. Take a walk through the city, enjoy rock concerts, and enjoy the grand parties at various hotels in the city.
How to reach? The nearest airport is in Guwahati (110km).
Kasol, Himachal Pradesh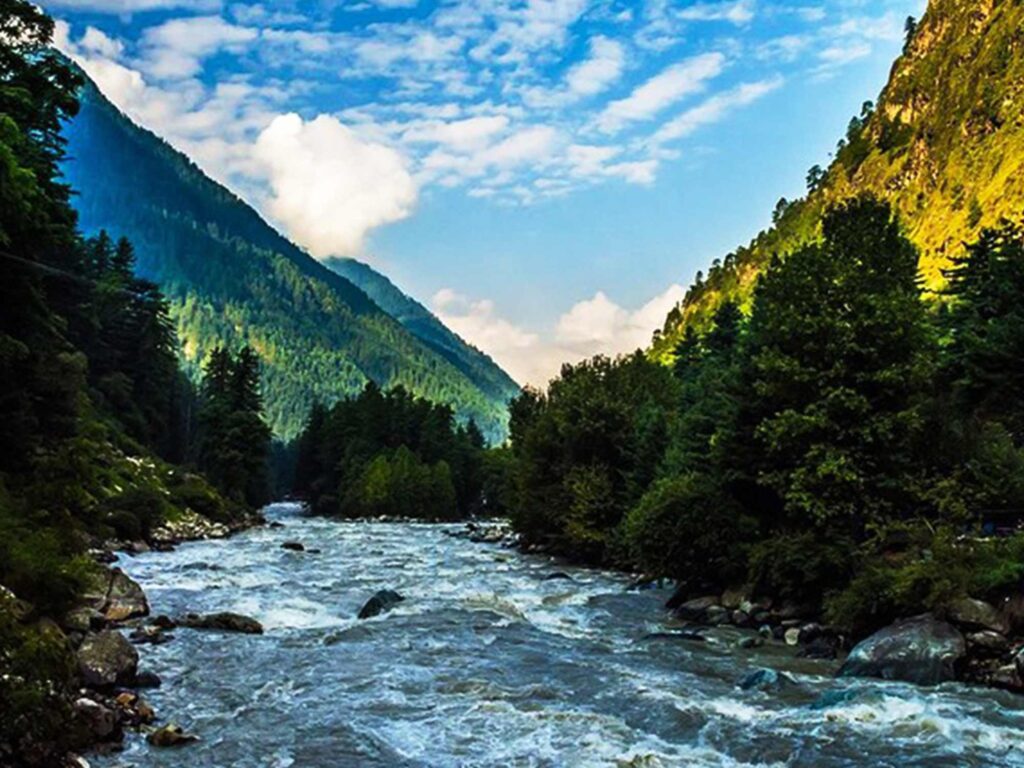 Situated in Kullu, Kasol is quite unlike the other hill stations that you have found on this list. After all, it is not a city or a town, it is a tiny hamlet. Yet, quite unlike the rural setting that you have in your imagination, Kasol will take your breath away with its beauty.
Things to do: Enjoy views from the Choj Bridge, admire nature from the Nature Park Kasol, pay respect in the Naina Bhagwati Mandir.
Where to stay: Bed and breakfast and small guest houses are the popular staying options here.
How to celebrate New Year: Enjoy homely parties in the café or arrange your own little thing amidst nature.
How to reach? The nearest airport to Kasol is the Bhuntar Airport in Kullu. (30km)
You may also like: 10 Best Budget Holiday Destinations In India
Alappuzha, Kerala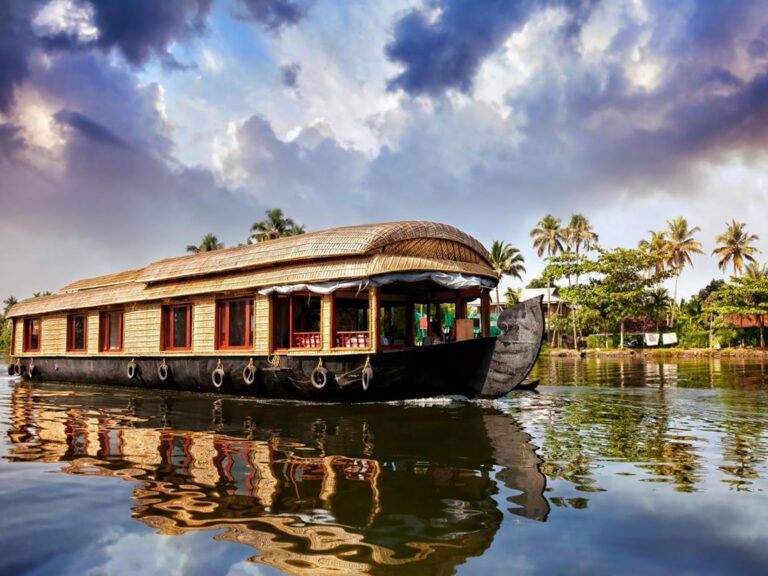 Beaches and party have always been a popular combination. No, we are not referring to Goa. Rather we take you to a rare a lesser-explored beauty- Alappuzha. With its tranquil canals and beautiful backwaters, it is a destination we especially recommend to those who are of a rather romantic bent of mind.
Things to do: Things to do in Alappuzha include exploring the royal Krishnapuram palace, enjoying rejuvenating massages at the local spa and enjoying a stay in the backwaters.
Where to stay: When in Alappuzha, do not miss out a stay in the houseboats.
How to celebrate New Year: Go clubbing or enjoy a party in one of the many houseboats.
How to reach? The nearest airport is the Cochin International Airport (75 km)
Gulmarg, Jammu & Kashmir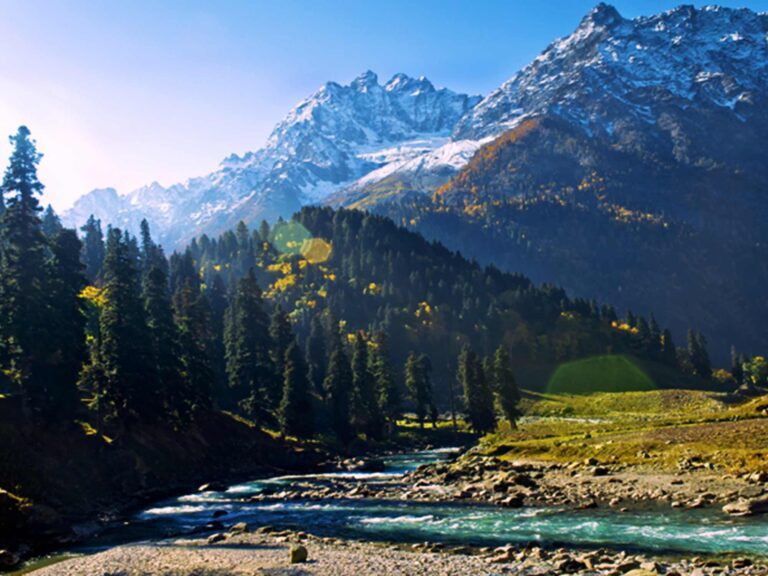 A popular shooting destination for Bollywood movies, Gulmarg's beauty cannot be captured in words. A snowy paradise during the winters, it offers you views that you are not likely to ever forget in a lifetime. Gulmarg is also popular for its various snow sports and the sightings of rare animals.
Things to do: Soak in the views from the Gulmarg Gondola, take a walk in the Outer Circle and ski through the beautifully frozen Alpather lake
Where to stay: Several staying options are available in Gulmarg, though it will be wiser to book in advance.
How to celebrate New Year: Gala dinners and musical evenings amidst the snowy realm is the best way to celebrate New Year in Gulmarg
How to reach? Gulmarg is an hour's drive away from Srinagar.
You may also like: The Most Awaited Winter Season is Here!
Auli, Uttarakhand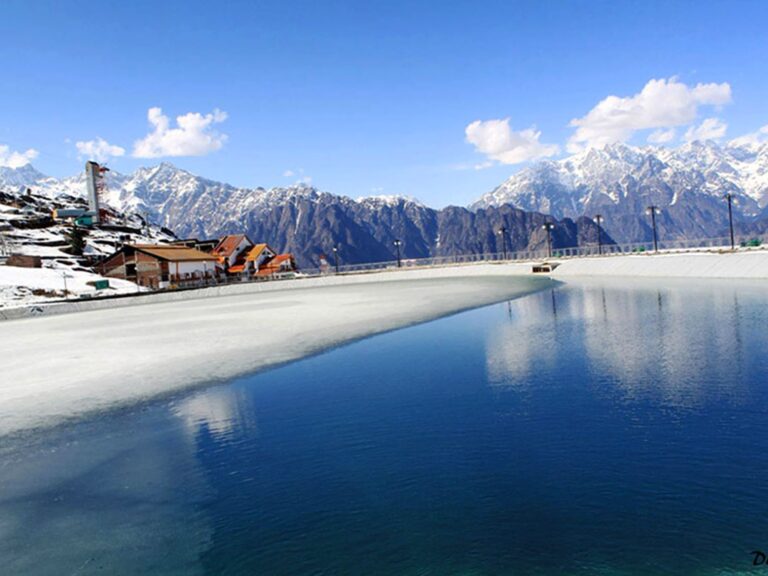 A beautiful ski resort sheltered by pines and conifers, Auli is what nature lovers would describe as Paradise. Connected to popular pilgrimage places, only a few people know about the fun and awesome parties this tiny town throws. In fact, the New Year celebration here can easily out shadow that in many of the relatively large cities.
Things to do: Go skiing or take a ropeway ride, visit the Nanda Devi National Park or trek through the Kauri pass
Where to stay: The local guest houses are all very warm and welcoming
How to celebrate New year: The snowy town is given a whole new look during New Year with pretty lights and music flowing through the air. You are sure to find a party at every stop.
How to reach? The Jolly Grant Aiport at Dehradun is the nearest to Auli( 286km).
Gangtok, Sikkim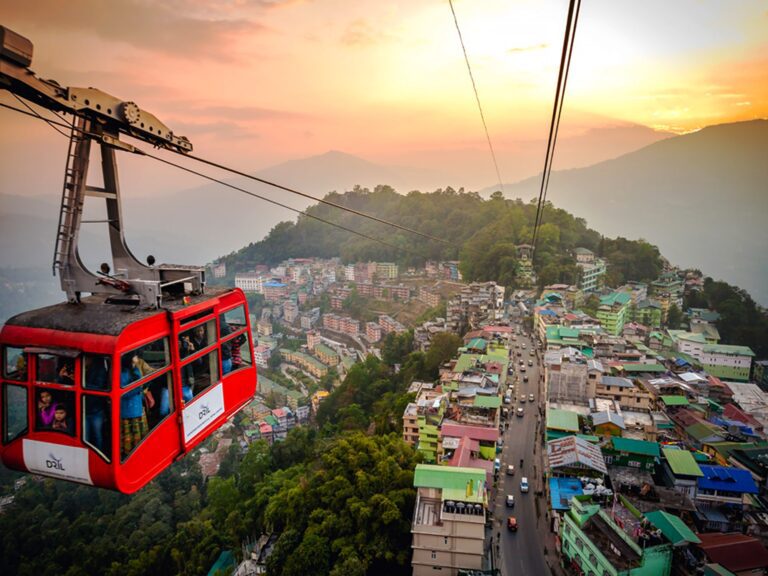 Yet another North Eastern beauty known for its natural beauty and awesome parties is Sikkim. While you have the mighty Kanchenjunga towering over the town on one side, you have streets lined with amazing pubs and clubs on the other. Its impeccably clean streets will make you wonder if you are in some foreign destination after all. No wonder flocks of tourists always abound this nature's nook.

Things to do: Visit the beautiful monasteries and find inner peace, go river rafting or try para-gliding. Enjoy gargling waterfalls and take pictures in local attires
Where to stay: Homestays, hotels and guest houses are all available here
How to celebrate New Year: Choose from its wide number of clubs and cafes and groove to the beat of the music.
How to reach? The nearest airport is in Bagdogra ( 124km)
We are sure with this list in your hand; you are all ready to start your year with a bang! Enjoy a hassle-free travel experience with our experts. Call us today to know more.