10 Spectacular Hill Stations in India That Are Underrated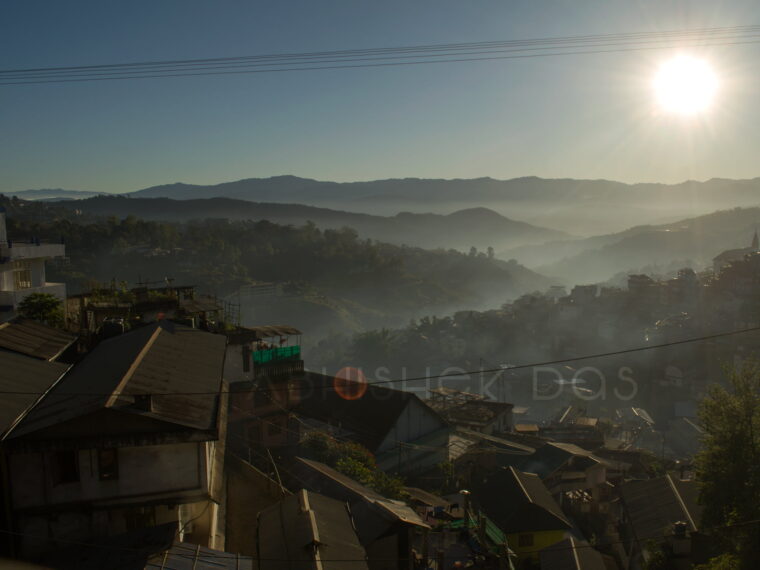 Wandering and exploring the hill stations of the country is the most cherished destination for the people in India. Visiting the hill stations of the country is one thing that often struck our minds especially during the months of crouching heat. The most visited hill stations in India like Ooty, Shimla, and Manali are too stereotyped, and the luxurious resorts and cafes there make it difficult to explore them fully.
So, here we are, the Solitary Travellers to make you familiar with the lesser-known hill stations in India to plan your next holiday trip with us. These are secluded and very much less crowded hill stations to provide you with a favourable experience.
Aru Valley, Kashmir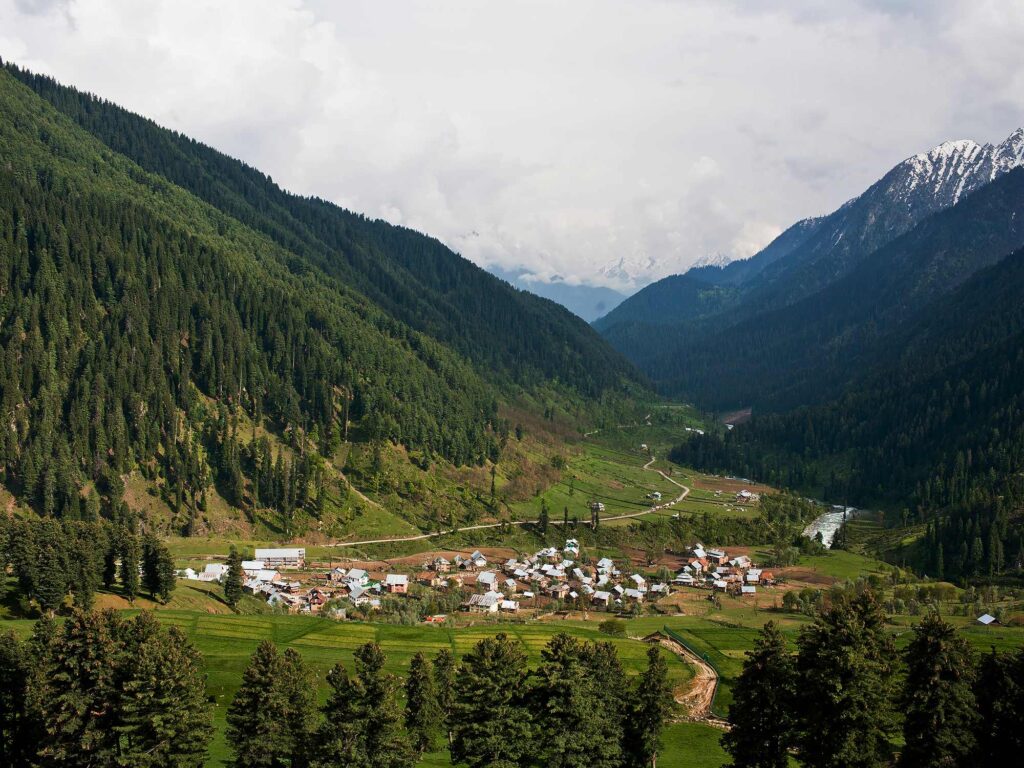 Aru Valley is a beautiful hill station in the trans- Himalayan region. It provides a vast range of exciting experiences such as horse riding, trekking, bird watching, and many more. The places like the Betaab Valley, Chandanwari, and the Baisaran one should visit to have some pleasant views. It is also a perfect place for photography. Trekking is the most adventurous activity as Aru is the starting point of the expedition to Kolahoi Glacier and Sonmarg.
Major Attraction: Kalahoi Glacier at an altitude of 3,200 and Lidderwat meadow marks the major attraction here.
Best time to visit: The best time to visit Aru Valley is from May to September in summer and from November to February in Winter.
How to reach? The nearest airport to the Aru Valley is in Srinagar. The nearest railway station is located in Jammu. Bus services are available from Srinagar to Pahalgam and after reaching Pahalgam one could easily hire a taxi or can trek towards Aru.
You may also like: Places In India That Are So Ridiculously Beautiful That They Inspire Fairytale
Dharamkot, Himachal Pradesh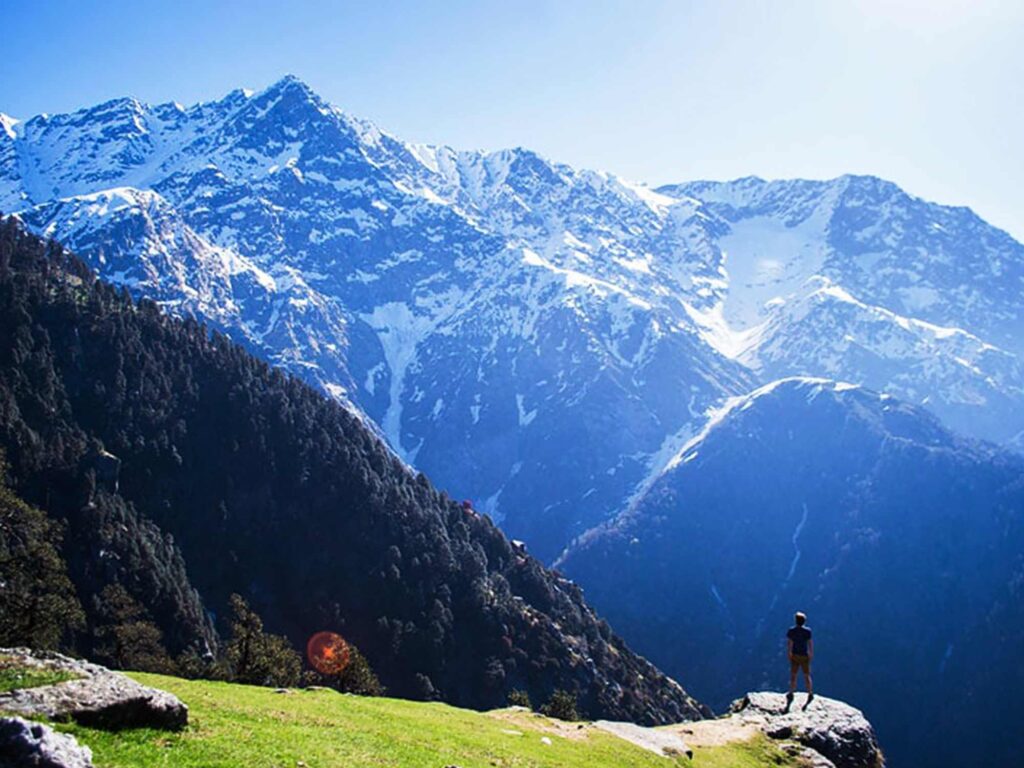 Dharamkot is a very peaceful and secluded hill station located on the top of the hill above Mcleodganj. It offers a village-like vibe with tiny guesthouses that will certainly amplify one's pleasure. It has several sightseeing and meditation centres such as Vipassana, Dhamma Sikhara, and Tushita. Triund is a popular trek destination here that attracts adventure enthusiasts from every corner. Delicious pancakes, lasagnas, plates of pasta, and hummus are the delicacies sold in apparently every cafe of Dharamkot that one should try.
Major attraction: Masoor Rock Temple, Kangra Fort, and Galu Devi Temple are the major attractions of Dharamkot.
Best time to visit: The best time to visit Dharamkot is from September to June.
How to reach? The nearest airport and railway station to Dharamkot is at Kangra.
Landour, Uttarakhand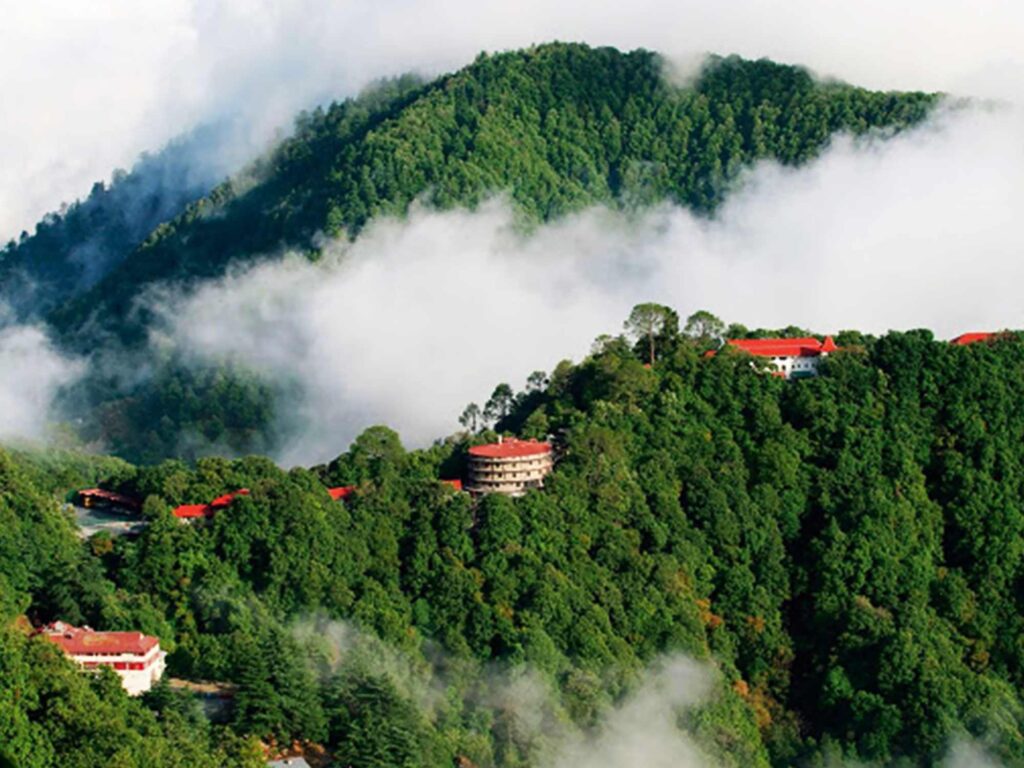 Landour, an offbeat hill station in the state of Uttarakhand has an enchanting and quiet environment away from the hustle-bustle. It is enriched with lovely and affordable homestays and a lot of exciting activities. One could go on a rented bike ride and explore the beauty of the place and capture the view of the mesmerizing sunset. Landour is gifted with a lot of trekking spots such as the Pari Tibba, Bhadraj Forest, and Nag Tibba. Rhododendrons and the oak in the purple new leaf are found in the Pari Tibba.
Major Attraction: Laal Tibba, Chaar Dukab Area, Church of St.Paul and Kellogg's Church are major tourist attraction of Landour.
Best time to visit: April to June marks the best months to visit Landour due to its pleasant and comfortable weather.
How to reach? Landour is about 7.5km away from Mussoorie and one can hire a taxi or rick-saw to reach Landour.
You may also like: Try Out The Latest Trend Of Astro-Tourism From These Amazing Locations
Pelling, Sikkim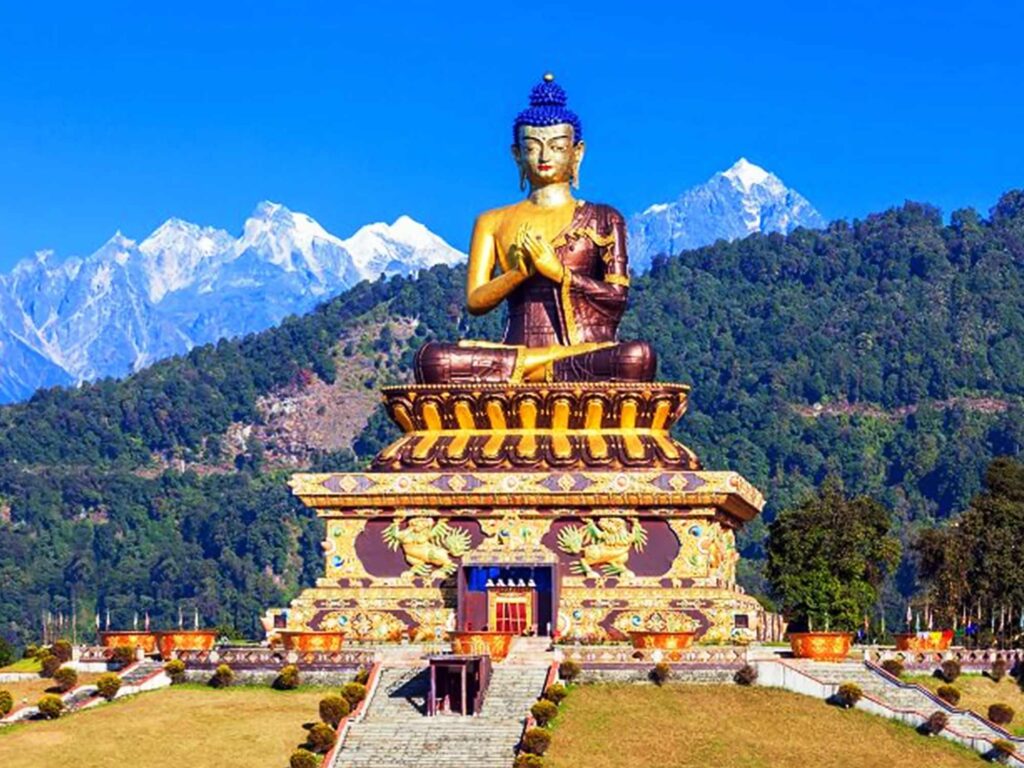 The smallest state of the country, Sikkim has a lot to offer to adventurous travellers. Pelling is a tiny and secluded hill station situated in the west of Sikkim. It is the starting point for the trekkers to embark on their beautiful journey. This hill station inherits some wonders of nature. It is surrounded by greenery and offers a panoramic view of the mountain ranges namely Frey, Rathog, Pandim, and Kokthang. Pelling is embraced with mesmerizing Waterfalls, Rock Garden, Changey Waterfall, Quaint Singshore Bridge, Khecheopalri Lake, and Pemayangtse Monastery.
Major Attraction: Kaluk, Darap Village, Ravangla, and Rabdentse Ruins attracts tourists.
Best time to visit: The best time to explore Pelling is from October to February.
How to reach? The nearest airport is Bagdogra International Airport. The nearest railway station is New Jalpaiguri.
Tawang, Arunachal Pradesh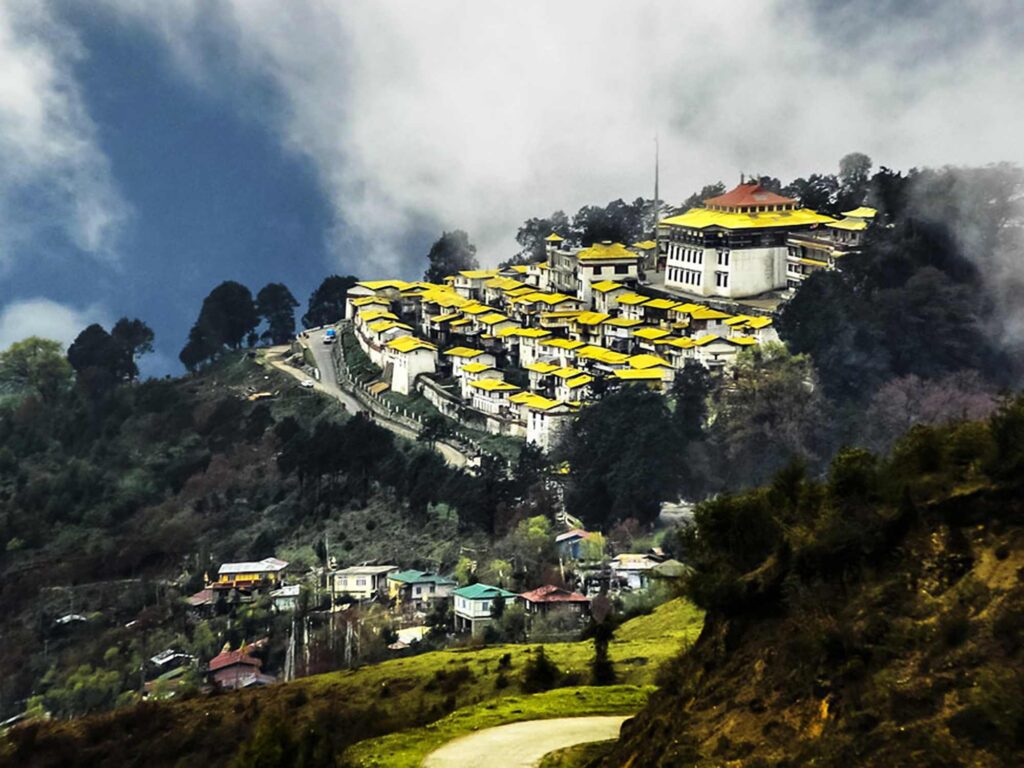 Tawang is a secluded and lesser-known hill station of India that is embraced with serene beauty and is a perfect mixture of Buddhist and northeastern culture. Tawang is tagged as the pride of Arunachal Pradesh yet it is nowhere in the top hill stations of the country. It offers a lot to adventure enthusiasts. From trekking, rock-climbing, river rafting, paragliding to ski lifting, this place is a great site for such activities. The presence of the Tawang Monastery is a major attraction here and also an adventure hub in itself.
Major Attraction: There are many places in Tawang that attract tourists. Some of them are Sangestar Tso Lake, Taktsang Gompa, The Yak Farms, Nuranang Warerfalls, Chagzam Bridge, and Sela Pass.
Best time to visit: The most appropriate time to tour Tawang is between March and October.
How to reach? The closest airport to Tawang is the Lokpriya Gopinath Bordoloi International Airport in Guwahati. Guwahati railway station and Naharlagun railway station are the nearest stations to reach Tawang.
Kohima, Nagaland
Not all are seekers of popularity, some are attracted by secluded and less crowded spots, Kohima is one such place acquainted with natural beauty away from the hectic rush. It is a magnificent hill station with very little explored by tourists. It inherits some wonderful blend of hills, forests, and picture-perfect landscape. It has some tremendous sightseeing spots and plenty of adventurous activities like camping, trekking, and hiking.
Major Attraction: Dzukou Valley, Japfu Peak, War Cemetery, Khonoma Village, and Intanki Wildlife Sanctuary marks the places of attraction in Kohima.
Best time to visit: The best time to visit Kohima is from October to May.
How to reach? The closest airport to Kohima is the Dimapur Airport and the closest railway station is the Dimapur railway station. Kohima is also well connected by roads.
You may also like: Exploring Beautiful Kohima
Chikhaldara, Maharashtra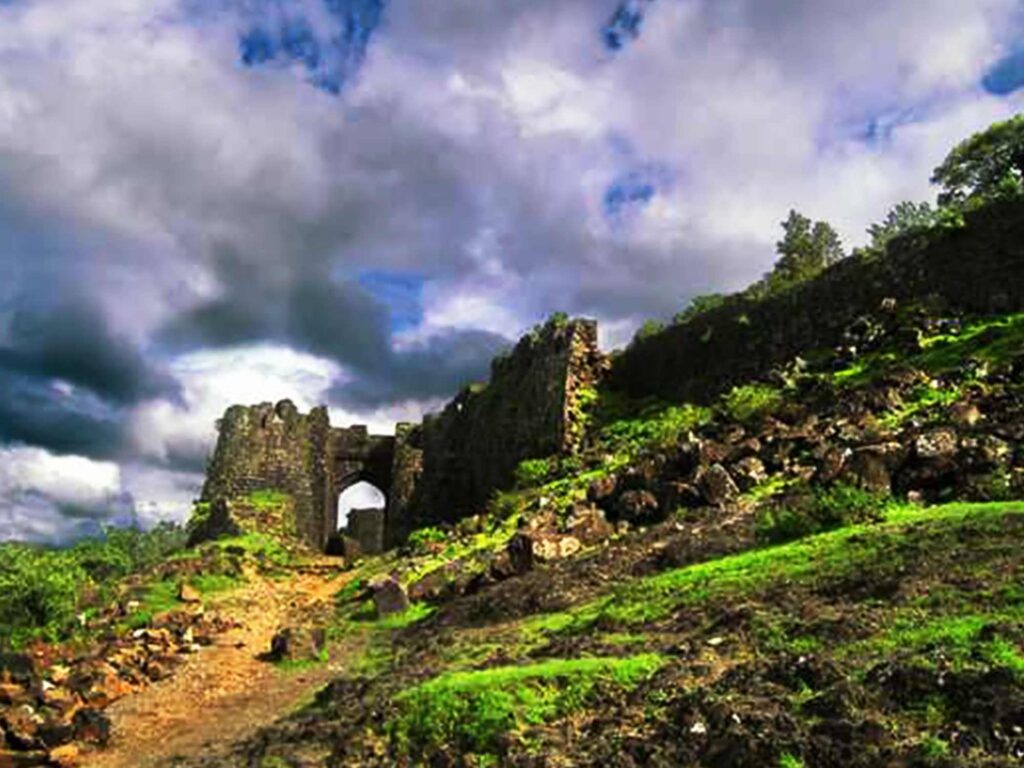 Chikhaldara marks one of the most beautiful hill stations in India yet it is a lesser-known hill station of the country. It is a place of immense peace, greenery, calmness, and tranquillity. It is the best place for respite for the locals. A perfect combination of natural beauty and wildlife can be sighted here. Wild animals such as tigers, sloth bears, sambar, wild dogs, and panthers can be spotted in this hill station. One must visit the Gavilgad Fort that is well known for its magnificent architecture. The natural beauty of Hurricane Point, Prospects Point, and Devi Point can be experienced here. The perfect glimpse of the beautiful sunrise and sunset can also be enjoyed from this underrated hill station in India.
Major Attraction: Panchbol Point, Bhim Kund-Kichakdara, Gawilgarh Fort, Museums, and Bakadari and Kalakund are major places of attraction in Chikhaldara.
Best time to visit: The best time to tour Chikhaldara is from October to June.
How to reach? Amravati is the nearest railway station to Chikhaldara and from here local transport is available to reach Chikhaldara.
Shimoga, Karnataka
Embraced with natural beauty and landscapes, Shimoga is a hidden gem in the state of Karnataka. It inherits almost every detail of nature that a weary traveller seeks for. However, Shimoga is an offbeat hill station hardly explored by visitors. It consists of four variegated falls- Raja Falls, Roarer Falls, Rocket Falls, and Rani Falls. The second-highest waterfall, the Jog Falls is situated in Shimoga. This place is renowned as the cultural capital of Karnataka. The wonders of dense jungle, amazing flora and fauna, coconut plantations, green paddy fields, and the stories of various temples can be witnessed in Shimoga.
Major Attraction: Honnemaradum, Kodachari, Kundadri, Dabbe Falls, Jog Falls, and Agumbe attracts many travellers.
Best time to visit: The best months to visit Shimoga is from October to March.
How to reach? The Mangalore International Airport is the closest airport to reach Shimoga. The nearest railway station to Shimoga is the Shimoga Nagar Railway Station.
Coonoor, Tamil Nadu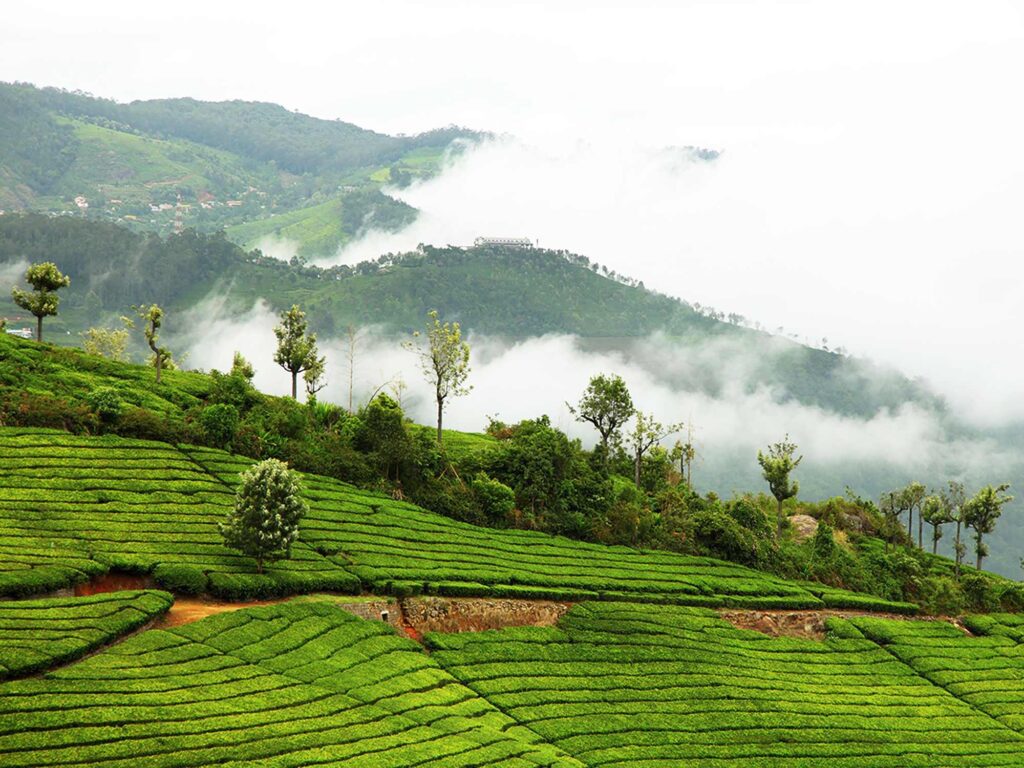 Situated away from the hustle on the edge of the lovely Nilgiri Hill, Coonoor is a lesser-known hill station that comforts its visitors due to its peaceful environment. It is an ideal place for camping and trekking that leads into the Nilgiris. It is covered by tea and coffee plantations, dense forests, and grassy meadows. It is a perfect place for the admirer of serenity. One could also witness the pretty Law's Falls nearby and trek onto Droog from the falls and discover the ruins of a 16th-century fort.
Major Attraction: Coonoor has several places that attract tourists. These are Droog Fort, Sim's Park, St.George's Church, Law's Falls, Rallia Dam, Heritage Train and many more.
Best time to visit: The best time to explore Coonoor is between October and February.
How to reach? The nearest airport to Coonoor is the Coimbatore International Airport. Coonoor railway station is the closest railway station. The place is also well-connected by roads.
You may also like: Exploring Cape Comorin- The Tamil Nadu
Idukki, Kerala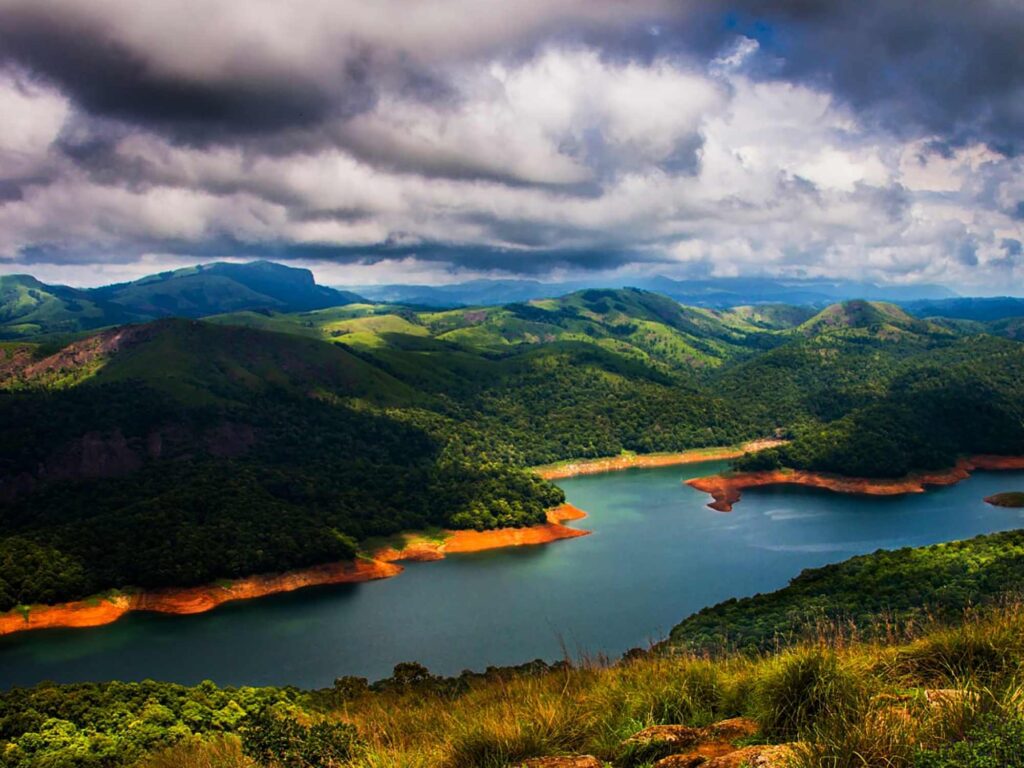 Kerala owns some massive hill stations in India and Idukki is one of them. This astounding hill station surrounded by greenery and many wildlife sanctuaries and national parks is underrated in India and not much explored by tourists. Idukki is also home to several hill stations in Kerala. Various adventurous activities like camping, trekking, etc can be enjoyed here. One could satiate themselves by nature's beauty and the panoramic views of the surrounding areas. Manmade amazement like the Idukki dam generating hydroelectricity can also be sighted here.
Major Attraction: Idukki also inherits many places of the major attraction and these are Uluppuni, Ramakkaldu, Anayirankal, Thoovanam Falls, Devikulam, Idukki arch dam and Thommankuthu Falls.
Best time to visit: The best time to visit Idukki is during the winter months i.e from October to February.
How to reach? Kochi International Airport is the closest airport to reach Idukki. The nearest railway station to Idukki is Theni. A road trip to Idukki provides an amazing experience.
Plan your trip with us We the Solitary Traveller always seek the opportunity to help travellers to explore the above-mentioned places, and here we are to guide and stand in front of you as a consultant and plan your trip according to your budget. Let us not waste time, so select your offbeat destination and let us know we can even be your tour guide for your favourite destination.