Trekking in the Sacred Forest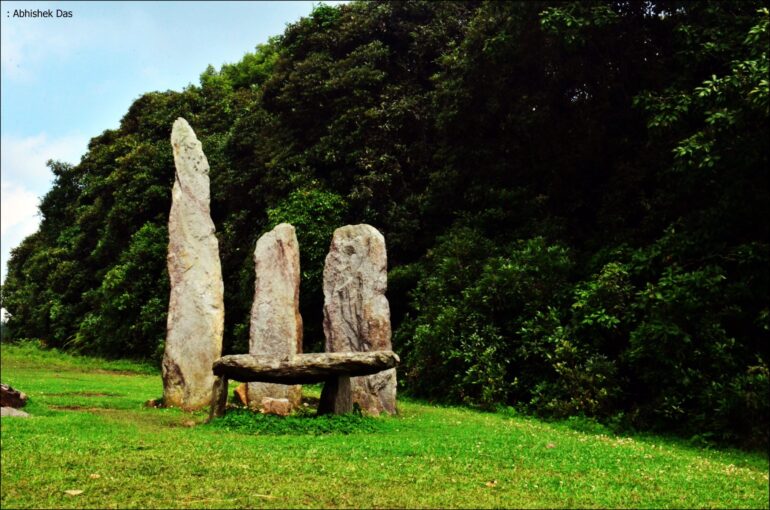 Trekking in the Sacred Forest will make you believe that why Meghalaya is compared with Scotland or any English countryside. There is beautiful green carpeted grass at the entrance of the jungle. The beautiful green land beckons you to its amazing environment paradise for photographers. The actual flavour of this sacred groove can be tasted with mystical vibes as soon as you step inside the forest and enjoy the serenity of this forest.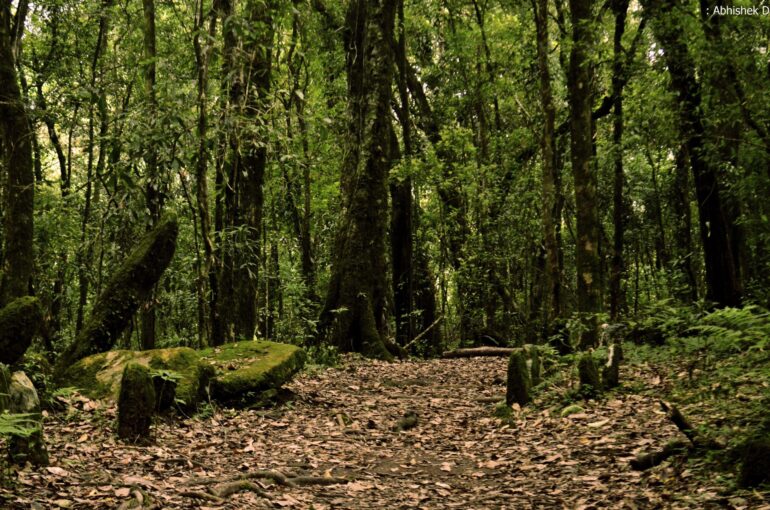 The distance view of the forest will remind you of some famous Hollywood movies. You can follow the whole trek with the small stream is flowing throughout the groove and can be of 3 to 4km. You need to hire a guide before you enter the 800-year-old jungle. Their rates are very reasonable and it's according to the period you want to trek in the jungle. They are very gentle and knowledgeable. And remember the most important point- you cannot take anything out of this forest, else according to local beliefs, the deity gets upset. The main attraction is sacrifice-stones and pledge-stone.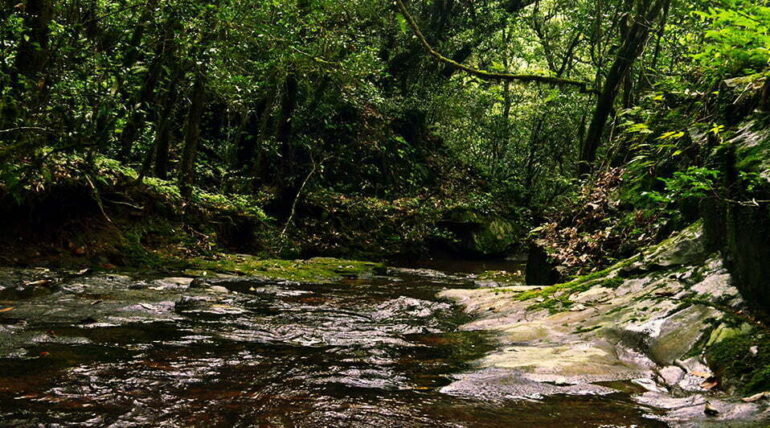 Khasi Heritage Village:
It's a model village just opposite the sacred forest. The Khasi Heritage Village exhibits the traditional lifestyle of the Khasi people. The village has houses built with mud and hay-sticks in the conventional Khasi style and has an amphitheatre. The Khasi people living around this model village still perform a few rituals in the forest and some cultural festivals at their amphitheatre.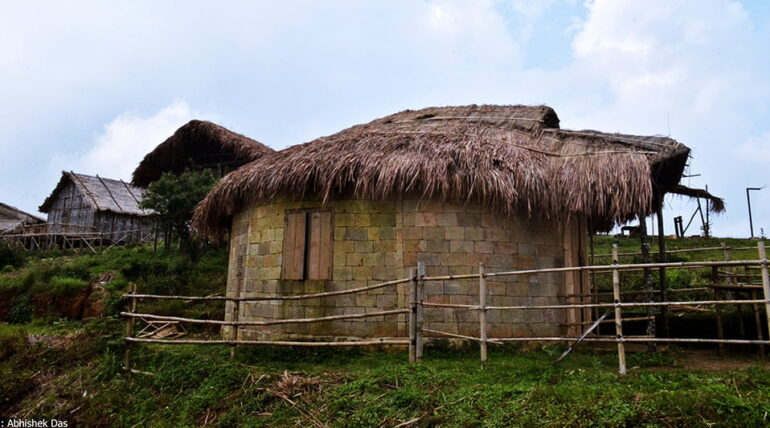 You can feel the ambience of the village. There are ritual rocks that have been placed in the traditional Khasi style. The endowment of the forest by the local people has kept this wonderful nature preserved. The villagers' belief of deity and its power have protected from the outlaws of modernization. If you love to travel slow then you might take daybreak at this amazing spot after Trekking in the Sacred Forest.