Top 10 Adventure Sports Activities in India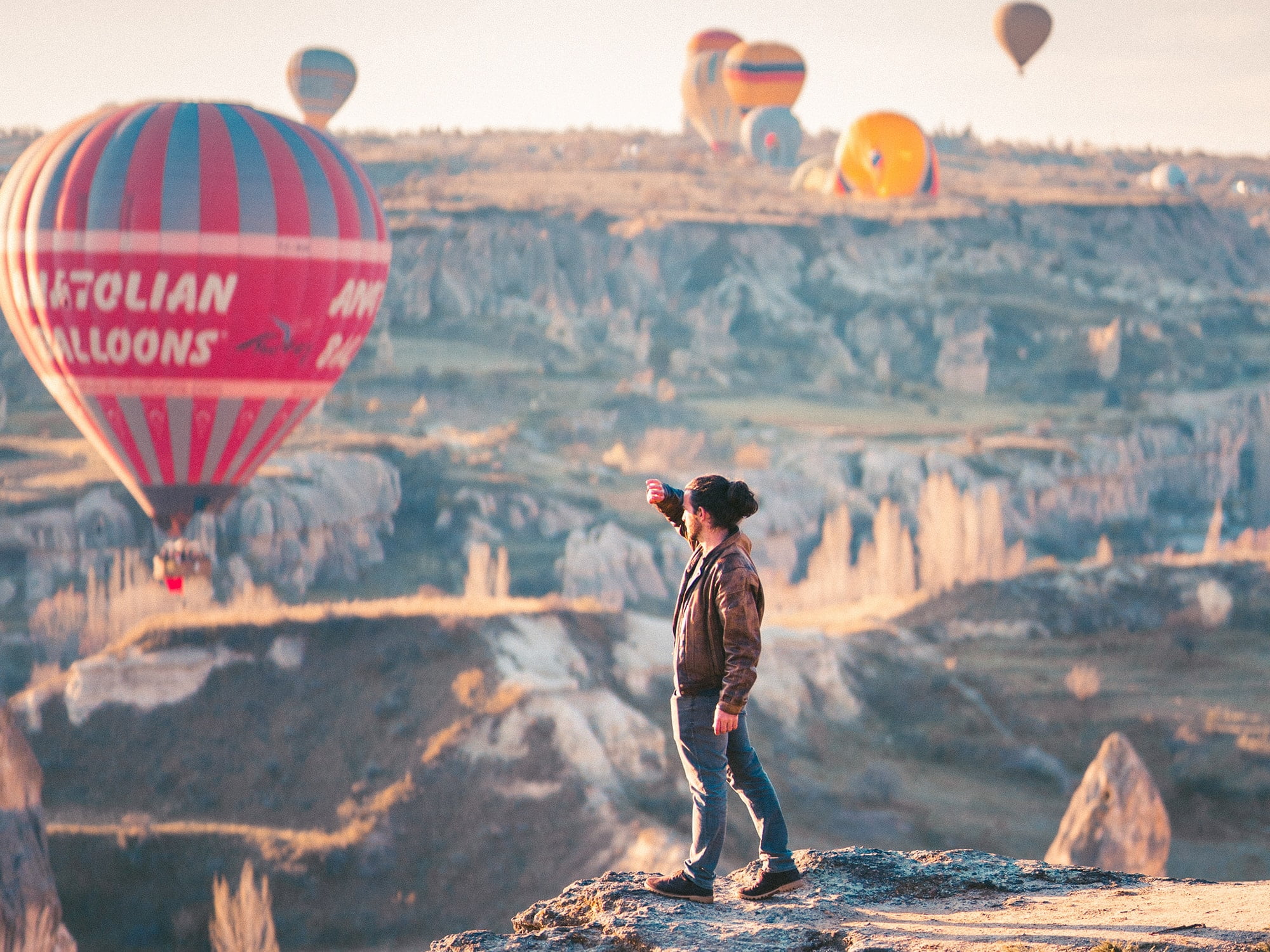 India's wide range of geographical diversity excites tourists from all over the world as the best adventure destination though India is developing new adventure sports. Be it on the east to west or north to south, our country offers ample opportunities for adrenaline-seekers. A proper adventure sport gives a chance to drive out monotonous regular life for a deserving break to help you feel alive again.
Adventure Sports Activities to Have Fun in India
The mind-boggling destinations- beaches, mountains, forests, desert in India have fascinated me with a fun-packed adventure sports activity. In this article, I am listing my Top 10 Adventure Sports Activities in India for a perfect trip.
Trekking: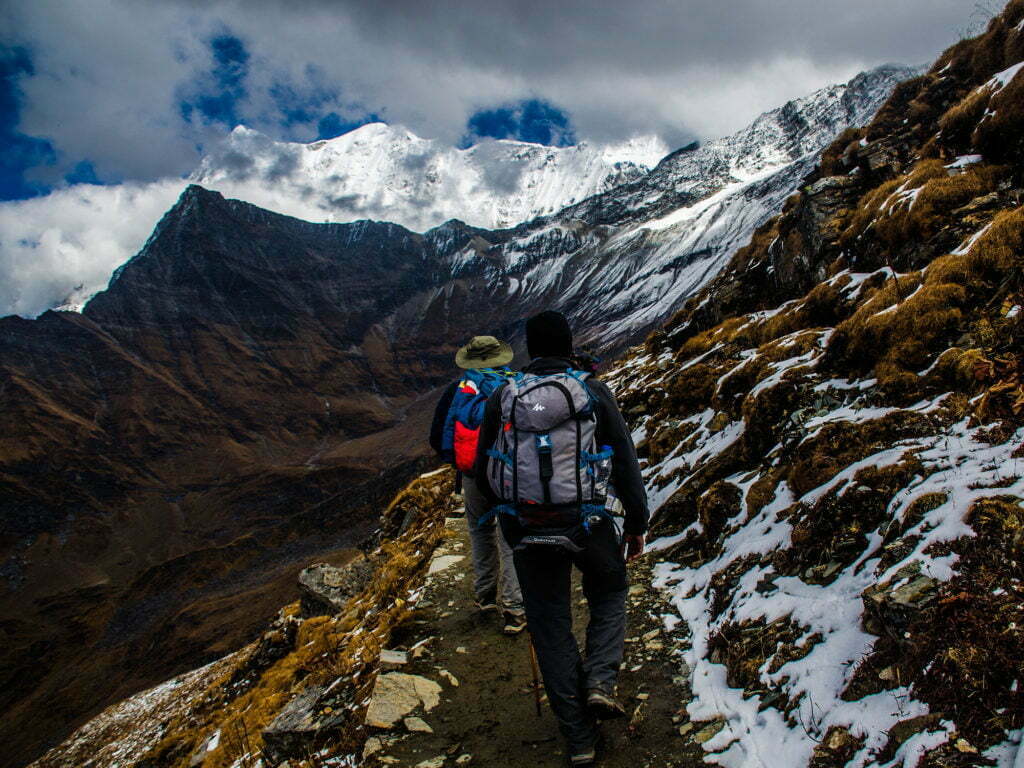 The diverse topography of India makes a paradise for trekkers with hillocks, plateaus, jungles, mountains and caves. The unique trekking paths from the mountains of Himalayas to the dense forest of central India will bond to the nature and culture of the place. The trekking in India gives you options according to your preference of categories. I have tried to mention a few popular trekking routes. The Himalayas in counterpart with Nepal border offers the fantastic trekking route- the Frozen Zanskar River Trek (Ladakh), Chandrakhani Pass Trek (Himachal Pradesh), Dzongri Trek (Sikkim), Valley of Flowers (Uttarakhand), Dzukou Valley trek (Nagaland) and with plenty more options. Apart from trekking in these Himalayas routes, the famous untouched trails of Jungle Book in Chhattisgarh offers a scenic view of a few remaining ruins of ancient temples.
Paragliding: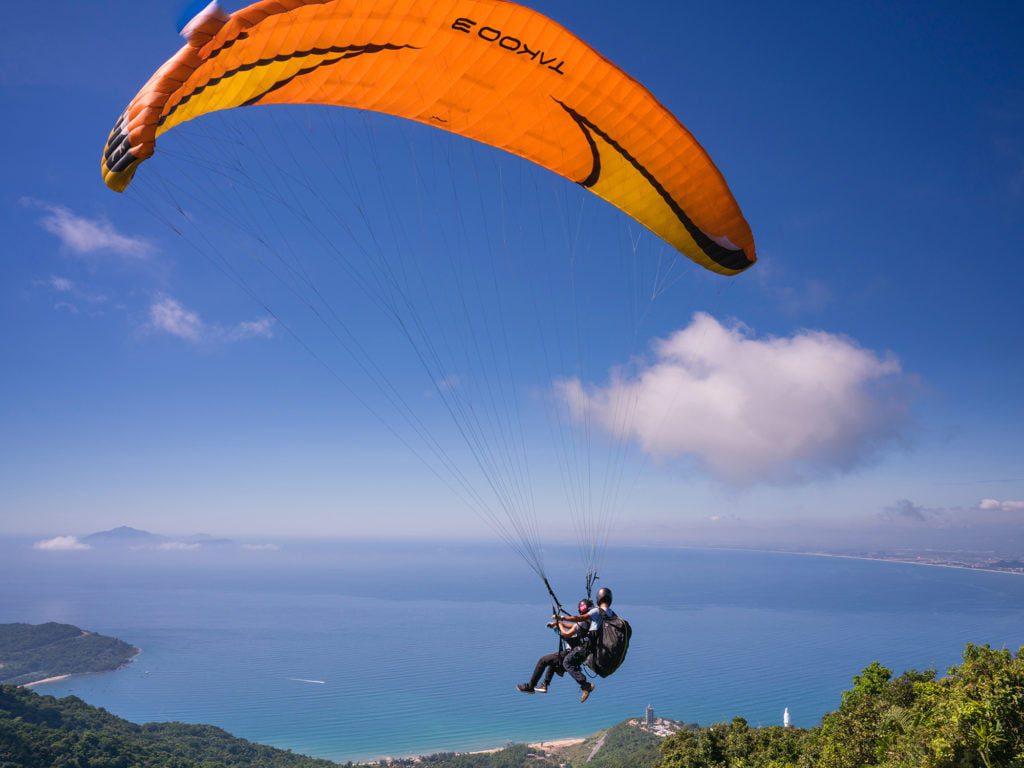 India is a land of infinite surprises, one of them is to fly like a bird in the open sky. If you are an adrenaline junk then paragliding gives a basic overview to experience pure joy and ecstasy of life. A flying sport which provides a panoramic view of mountains, valleys, small tributaries and rivers are jaw-dropping. If you feel like its unsafe or suicidal maniac, the fact is the rides are pretty safe and it is conducted under professional paragliders. The pilot sits on a harness to control the direction and you have to run off the cliff as the ultimate bird-like feel. The exciting adventure activity can be experienced- Manali (Himachal Pradesh), Nainital ( Uttarakhand), Panchgani (Maharashtra), Jodhpur (Rajasthan), Shillong (Meghalaya) are a few famous places in India. So, take a chill-pill if you follow the rules and regulation, there is no chance of failing with an amazing view.
Bungee Jumping: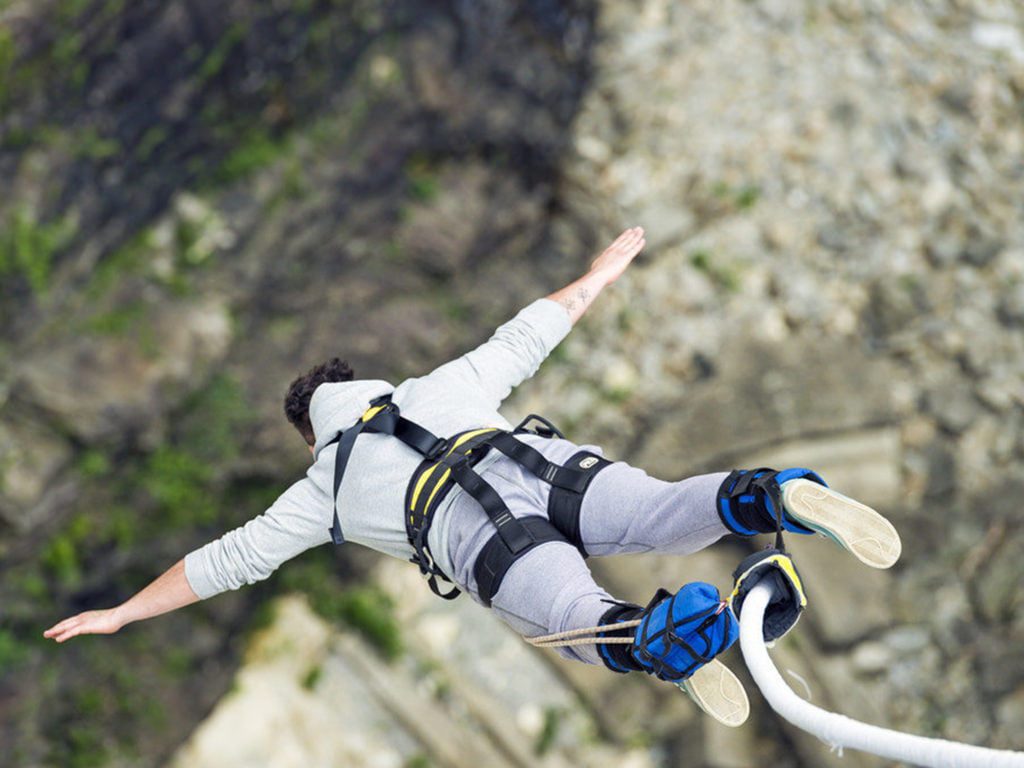 If your inner-kid is ready for a thrilling adventure then the bungee jumping is at least one sports which will take you away from the simple world. This adventure sports activity will sweat you to the guts in fear and might help you to overcome the acrophobia. The anxiety begins when you jump of height attached to an elastic cord. For bungee jumping in India always look for a professional company or person to avoid any mistakes and to be on the safer side. If you finally made up of your mind to crush your fear of free-falling from the height it will surely dive you to the success story. If you prefer bungee jumping as your next adventure sports then- Rishikesh (Uttarakhand), Kolad (Maharashtra), Lonavala (Maharashtra), Goa and Bangalore (Karnataka) will ensure to get some of the best experience for a lifetime.
Sky Diving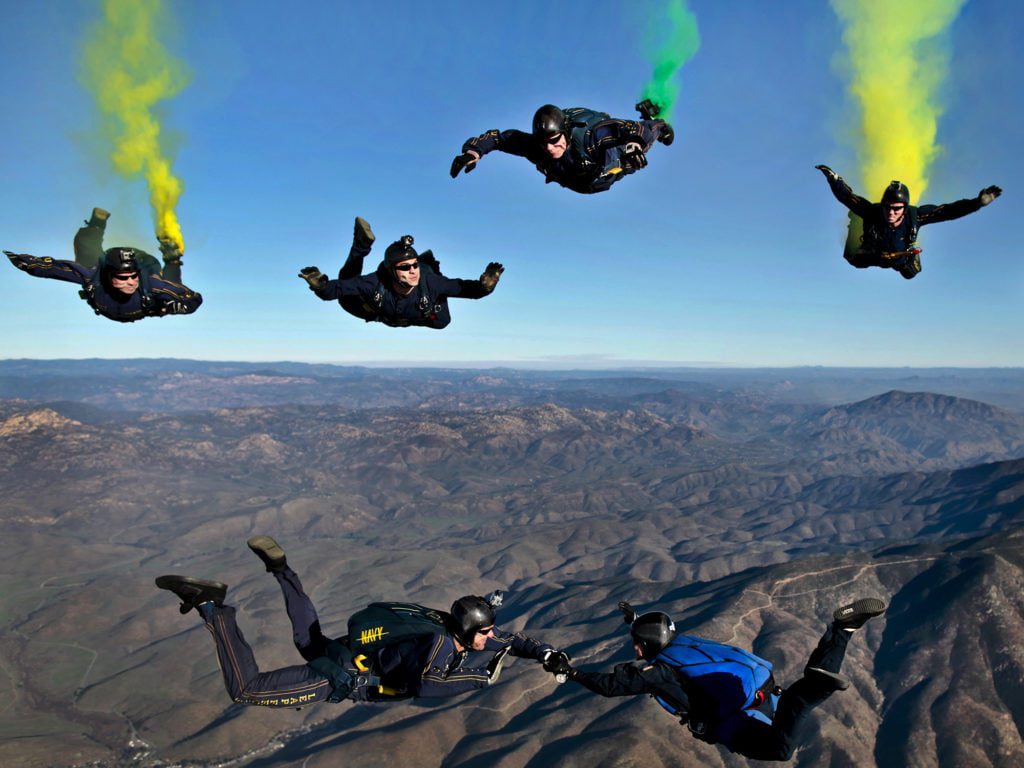 The skydiving is a lifetime achievement which will make you feel the magic of gravity with heart-pumping adventure. If you are a dare-devil with a heroic attitude then diving in the sky is a perfect unbeatable experience. It is an organised adventure sport around the world, which is slowly growing its interests in India. The adrenaline starts pumping when you reach at a height of 10,000 feet in the sky then you dive with a professional diver with only a parachute strapped on. If you finally make up your mind for the experience then a few places in India- Aamby Valley (Maharashtra), Deesa (Gujarat), Dhana (Madhya Pradesh), Puducherry, Mysore (Karnataka) are famous destinations for sky diving. Get the perfect view of Indian paradise as a bird flying in the sky at this adventure sports.
Scuba diving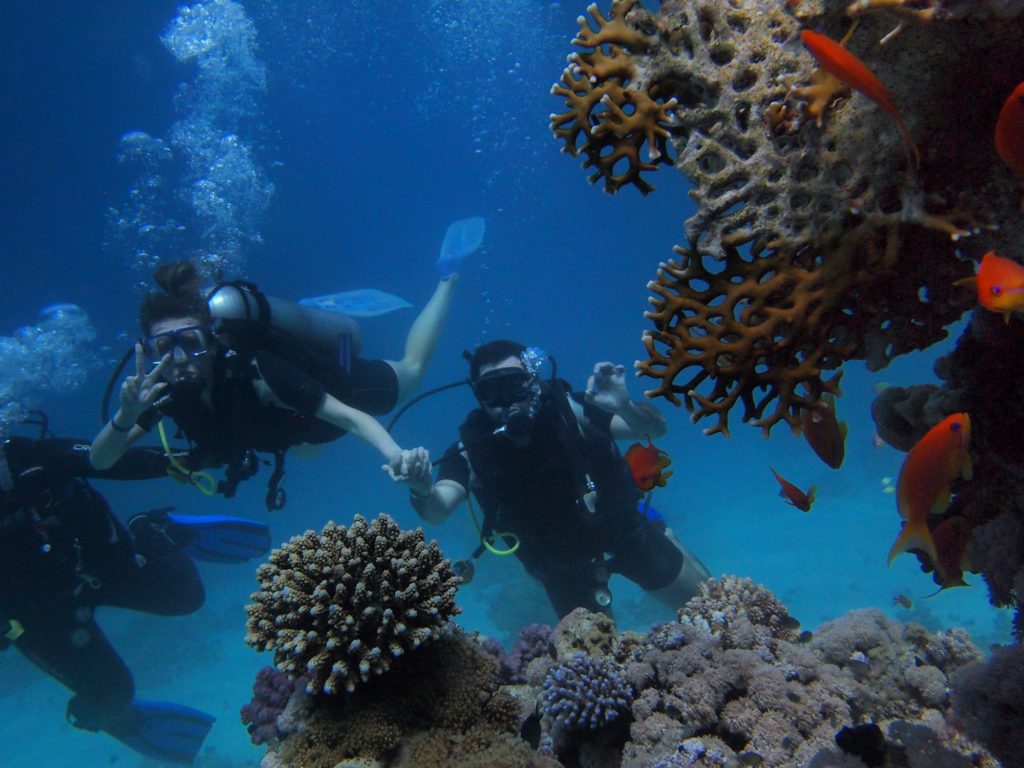 Enough with land adventures! Forsake the land and let's move under a ton of water. India shares most of its border with the coastline that extends nearly 5000 miles. This boosts as an amazing diving destination which brings variety in the sports adventure activity. A few famous coral reefs around India makes the place Valhalla for scuba divers. It is an opportunity to get close to marine life with wonders of aquatic appearances. Scuba diving in India brings abundance and fun of exciting sites- Andaman Island, Goa, Puducherry, Tarkarli (Maharashtra), Kovalam (Kerala) are a few favourite destinations. For the non-swimmer, it is not to get upset as this sport is open for all. Zindagi Na Milegi Dobara has glamourized the activity and the way it should be as it transports you to a different world.
Caving: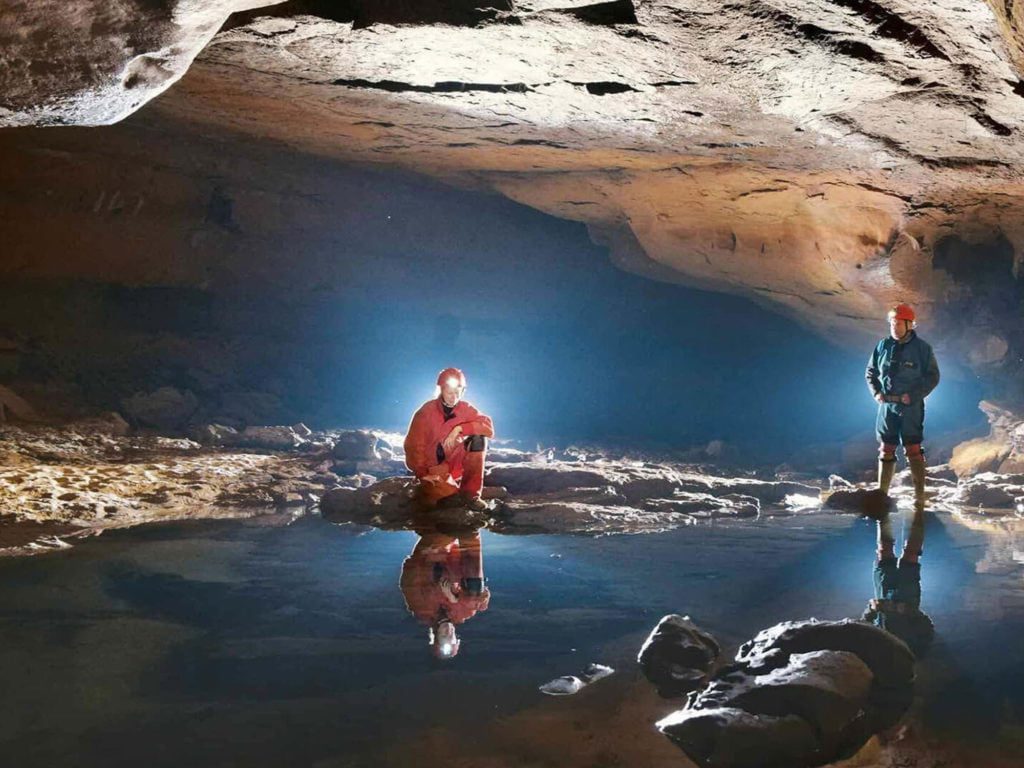 Caving is the most freaky adventure activity than others. The dark and misty world with large rocks and small streams flowing inside. Even though India is blessed with many rich regions of the cave, technically it is at an infant stage still many lying unexplored. However, India is rated among the top ten countries for caving destination in the world. The North-eastern states of India are home for some of the longest limestone caves in the world. Some of the caves reflect the culture and tradition of India. They are attached as a specimen of history and spirituality. Some of the best caves in India- Elephanta Island Caves (Maharashtra), Ajanta and Ellora Caves (Maharashtra), Udaygiri and Khandagiri Caves (Odisha), Borra Caves, Arwah Cave (Meghalaya) are listed among popular caving.
Surfing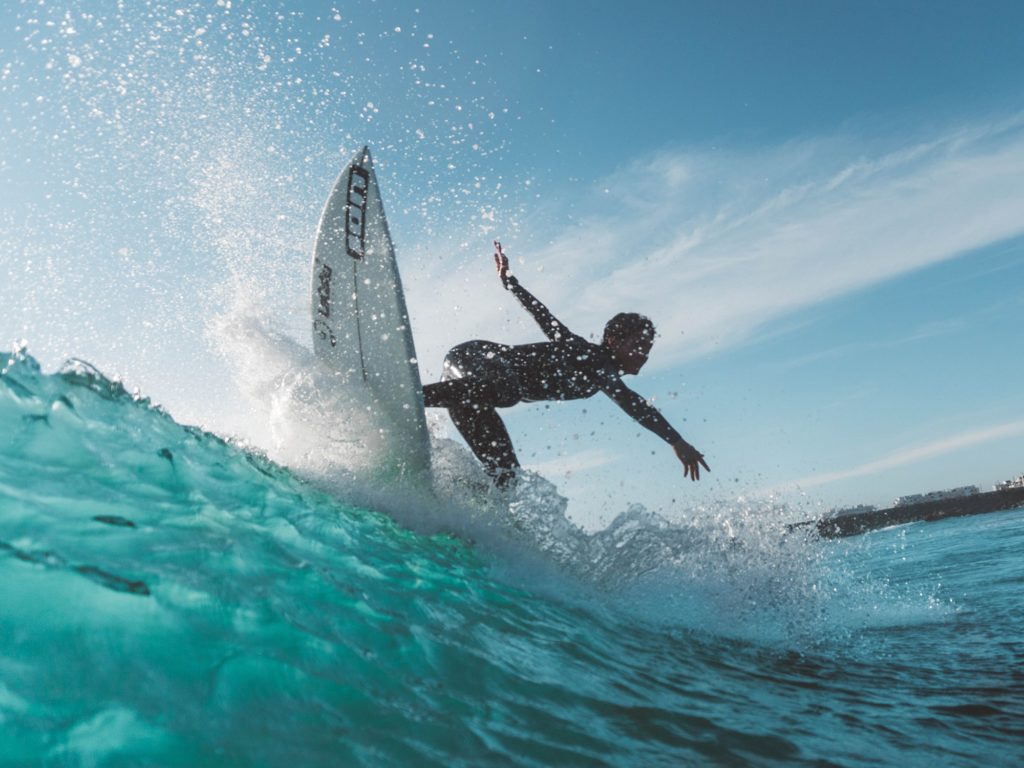 Surfing is slowly growing its popularity in India. Our country has the longest coastline of which greater portion is unexplored in terms of surfing. There are some outstanding spots apart from popular beaches along the coast where surfers can catch the giant waves. Before start surfing in India a quick interesting fact: the word Surf is derived from Indian origin. The best season for surfers is during pre-monsoon and monsoon when ride on giant waves provides an amazing show. Some of the popular destinations for surfers are- Mahabalipuram (Tamil Nadu), Kovalam Village (Kerala), Varkala (Kerala), Mulki (Karnataka), Little Andaman (Andaman Islands) where you can catch giant waves. A few of the locations are not well marked so it's difficult to find a way for the spots. Surfing festivals are organised in India where surfers from all over the world participate which have catapulted India in the surfing destination.
Zipline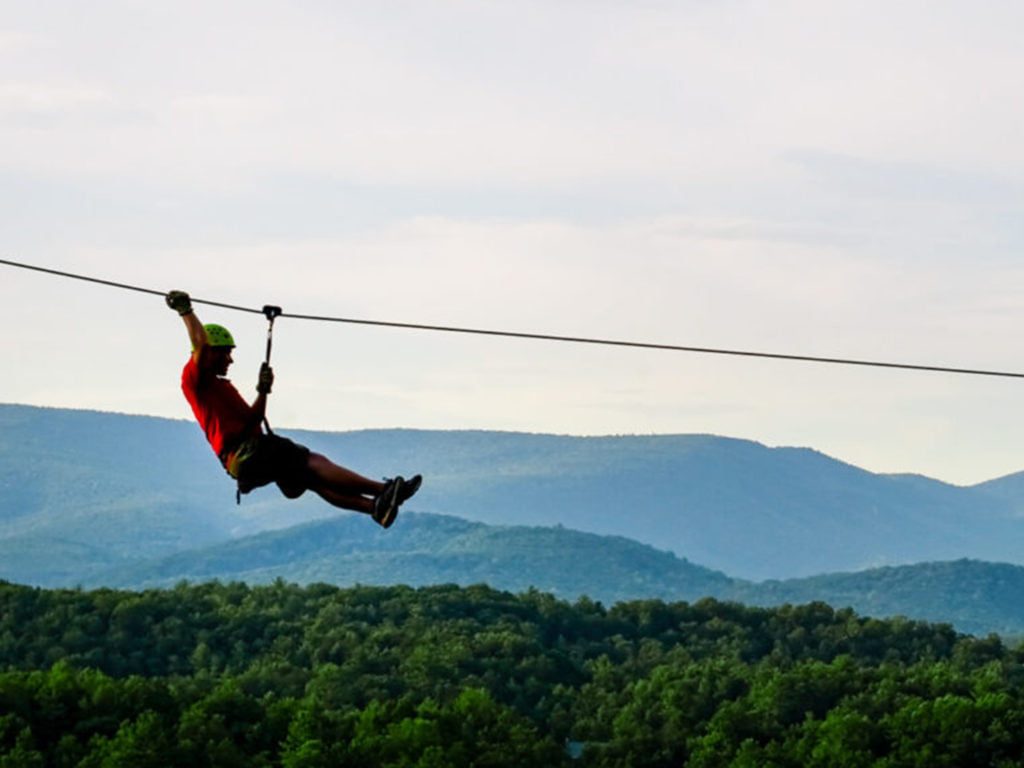 If you are a fan of James Bond movies where he could zoom forward through a stainless cable, you should give a shot for ziplining. It is the most popular adventure sports activity in India. For most of the people who want to satisfy their thirst of flying high can be accomplished by this sport. A cable is fixed at both sides, starting from ending side to which the person is suspended through a pulley. It is a thrilling experience where you can fly between ridges, forests or fort. The best thing about ziplining is its easy accessibility and can have fun anytime throughout the year. A few places in Northern India have become a familiar destination for ziplining as- Rishikesh (Uttarakhand), Jodhpur (Rajasthan), Mawkdok (Meghalaya), Dhanaulti (Uttarakhand) and Bhopal (Madhya Pradesh). Enjoy the splendid ride while hovering over the amazing places of India.
River Rafting: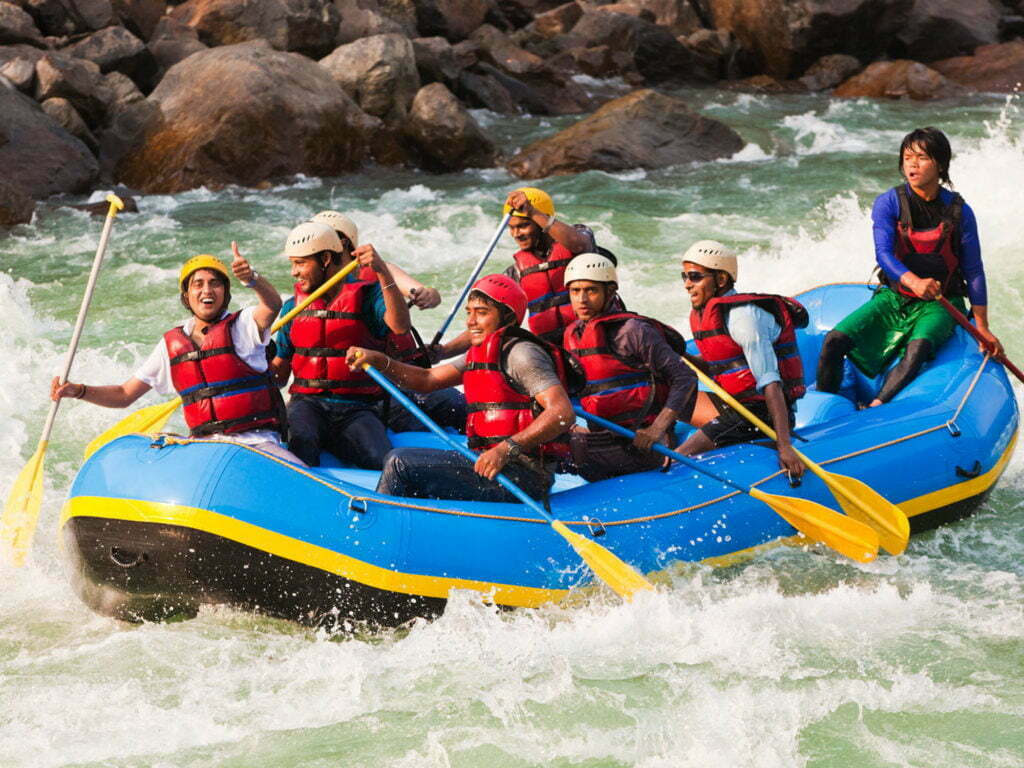 River rafting is a new trending adventure sports activity that most of the youngsters are catching up. If you have a fancy to ride roaring rivers with splashes and gushing water around you then river rafting will delight your wish. A few mighty rivers have become the hotspot for the adventure seekers and travellers for the popular sports activity of river rafting. It is classified in grades from I to IV where you can opt according to the challenges you would like to face. This sport will surely leave you with a promising memorable experience. There is no surprise that a lot of spots can be found for river rafting in India. Let's take a look at the most exciting sites- Rishikesh, Indus River (Ladakh), Barapole River (Coorg), Beas River (Kullu & Manali), and Teesta River (Sikkim) are few best spots. The pumping and thumbing of your heart while riding the wild river might make you addicted to the sport.
Rock Climbing: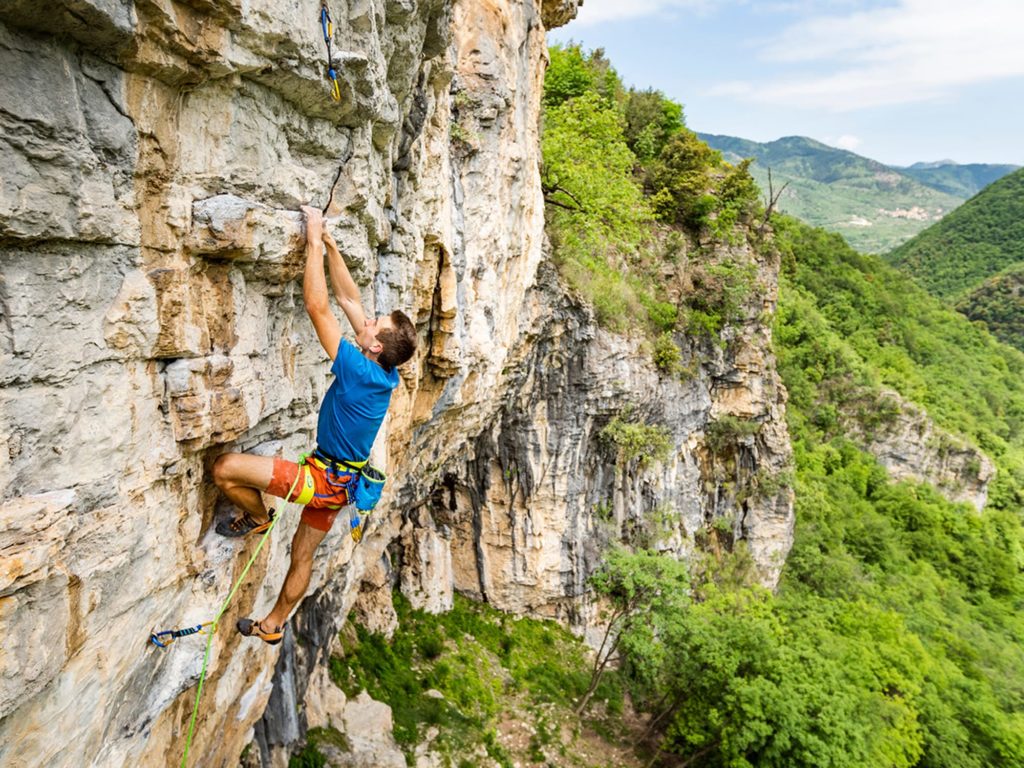 The typical terrain of India also provides a great location for rock climbers. Rock climbing was once only enjoyed by the daring and professionals. Today scenario has changed with the proper equipment and technical supports. The objective is to climb the rock-wall defying gravity at all odds with the strength of your hands and legs. This requires great physical strength and endurance to exhilarate for completing the route. Now, this sports activity can be endured on both natural as well as artificial rocks. If you are looking for the best places to enjoy natural rock climbing in India then Parvati Valley (Himachal Pradesh), Shey Rock (Jammu & Kashmir), Miyar Valley (Himachal Pradesh), Malshej Ghat(Maharashtra), Joychandi Pahar (West Bengal) are a few best destinations. One can enjoy the solitude on the rocks as Indian climbing routes are rarely overcrowded than the rest of the world.