Quick Bites in the Streets of India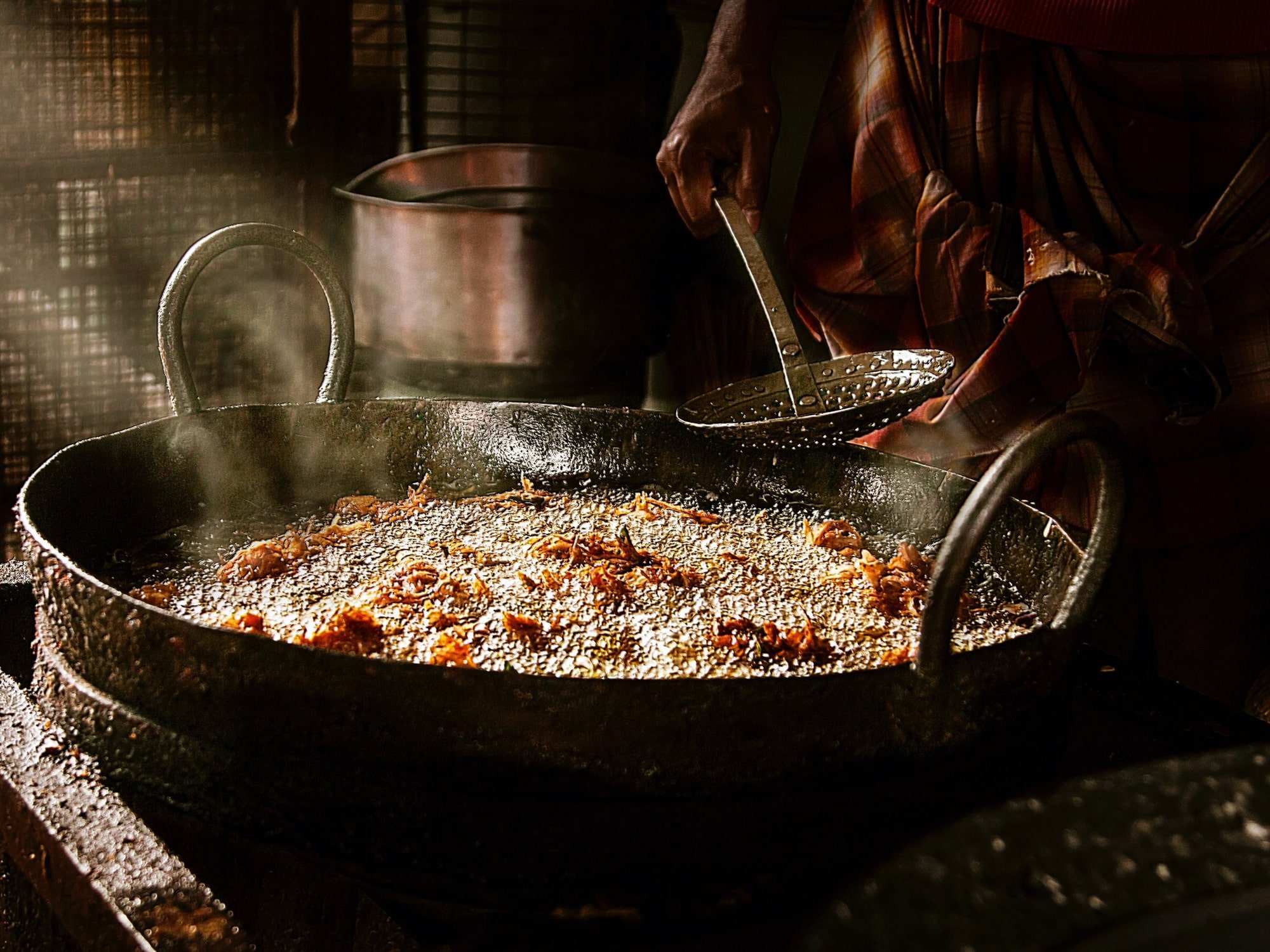 India is known for its historic heritage also influences the world with its low price delicious snacks. We Indians love snacks and for the one travelling, priced-off snacks serve as a treasure. One can easily find delectable street food that satisfies the taste buds as well as the savage stomach. Every street food found in the country has its own unique and appetizing flavour. In India, every city has its distinguished variety of snacks. Tangy and spicy snacks that too at a very less price are inefficiently available in every city of the country.
Kolkata
Fish Cutlet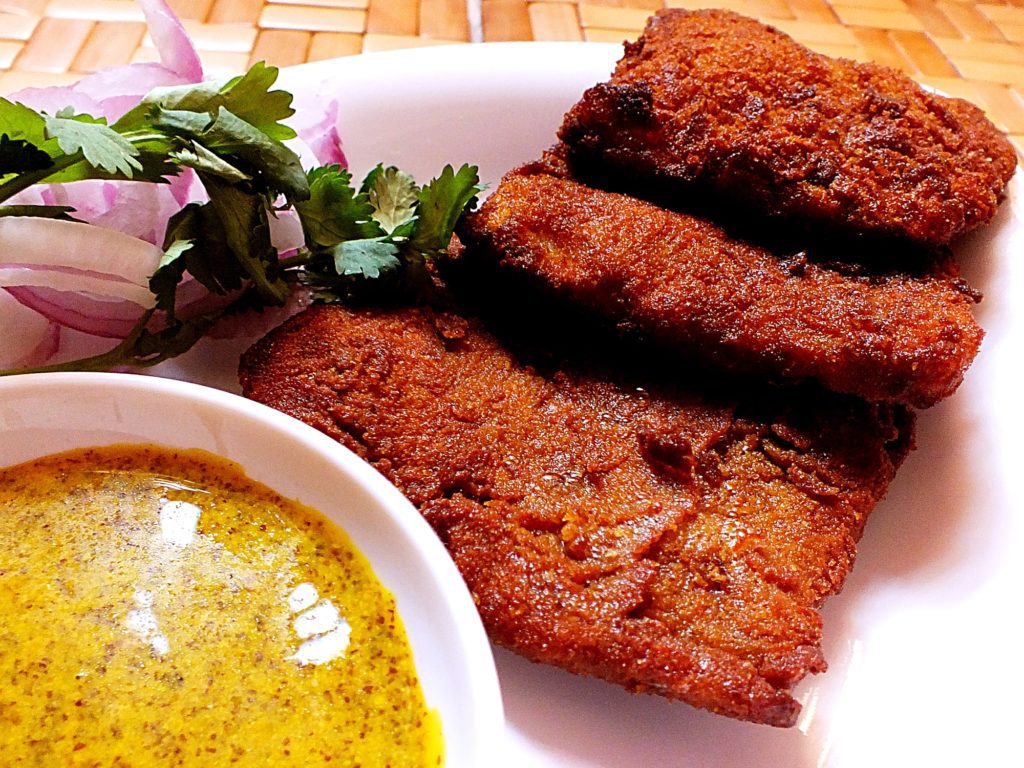 The best thing to discover in Kolkata is the various dishes of fishes which satisfy different taste buds. The local popular dish which can be easily found is a fish cutlet. The best taste of fish cutlet comes from the filling of the special fish "Bhetki" as called in regional language. The bread crumbs around the fillet and deep-fried make it more delicious.
Kathi Rolls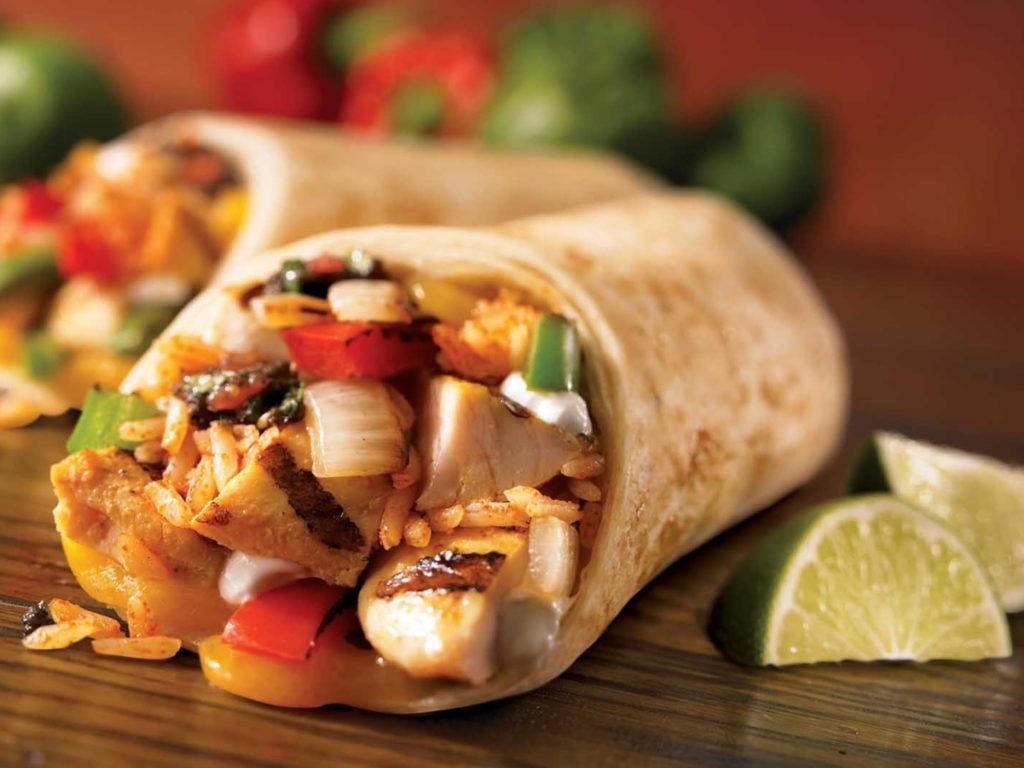 Kathi rolls of Kolkata is very famous not only in Kolkata but also in every other city of the country. It is available in three to four varieties and that is egg, mutton chicken, paneer. The flaky flour paratha is rolled up with your desired stuffing and irresistible sauce, spices and veggies. This stuffed roll is something extraordinary to experience. It costs Rs 50 onwards.
Jhaal Moori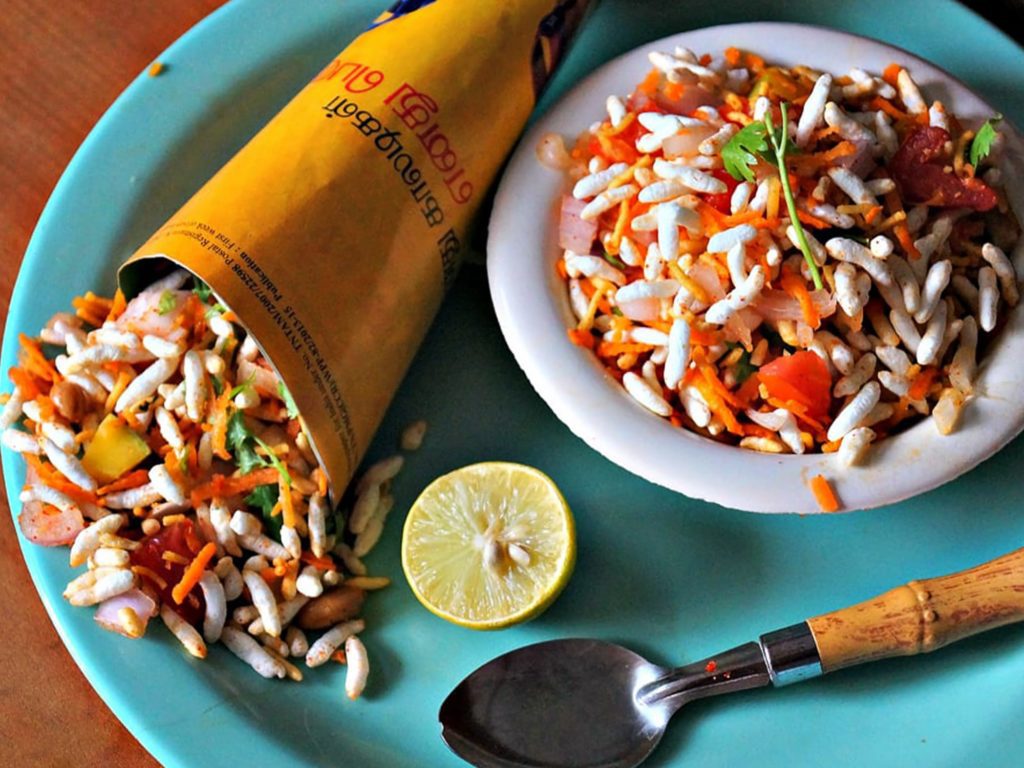 One of the most replicate snacks of the Calcuttans is jhaal moori. Bengali snack is incomplete without the jhaal moori treat. Whether you are travelling in the local trains or public buses you will find jhaal moori vendors. Made with puffed rice, boiled potataos and grinded spices with a touch of mustard oil that elevates its flavour, jhaal moori will always satisfy your taste buds in Kolkata costing you not more than 10 bucks.
Delhi
Shawarma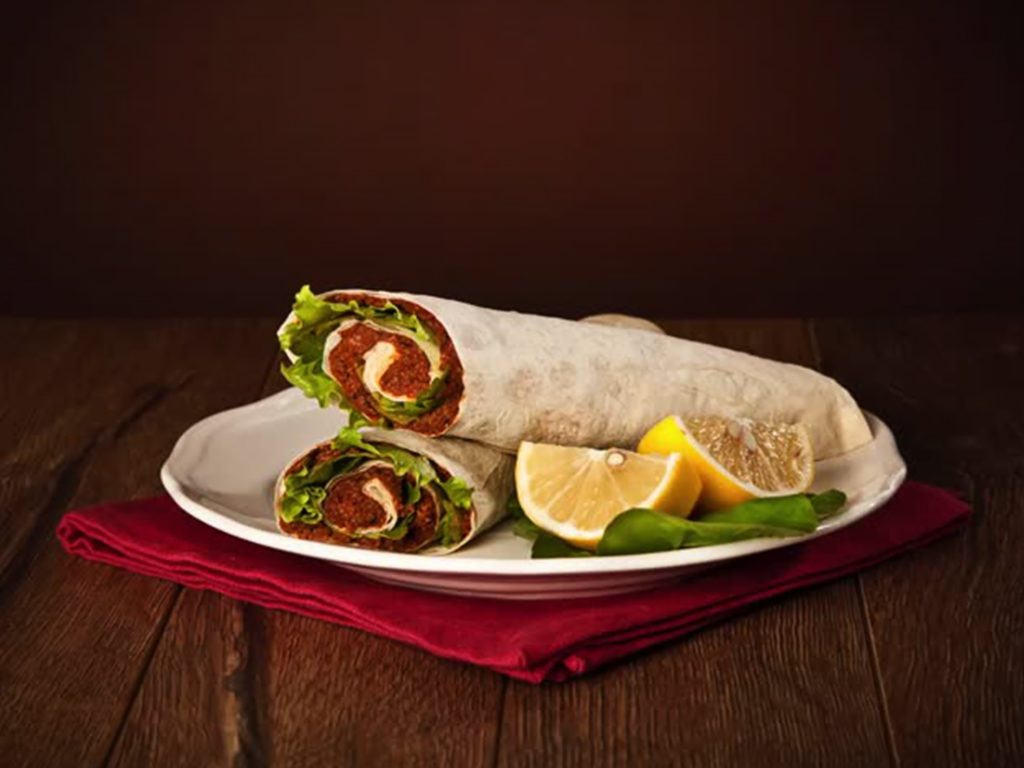 Shawarma is one of the favourite delicacies of the Delhiites. It holds its own unparalleled identity. The rumali roti stuffed with marinated and grilled meat gives one a decadent pleasure. The juicy and tender shawarma is served with creamy mayonnaise and a special green chutney. It is truly a lip-smacking snack sure to win your heart. One roll of shawarma costs between 50 to 100 rupees in the local streets of Delhi.
Daulat ki Chaat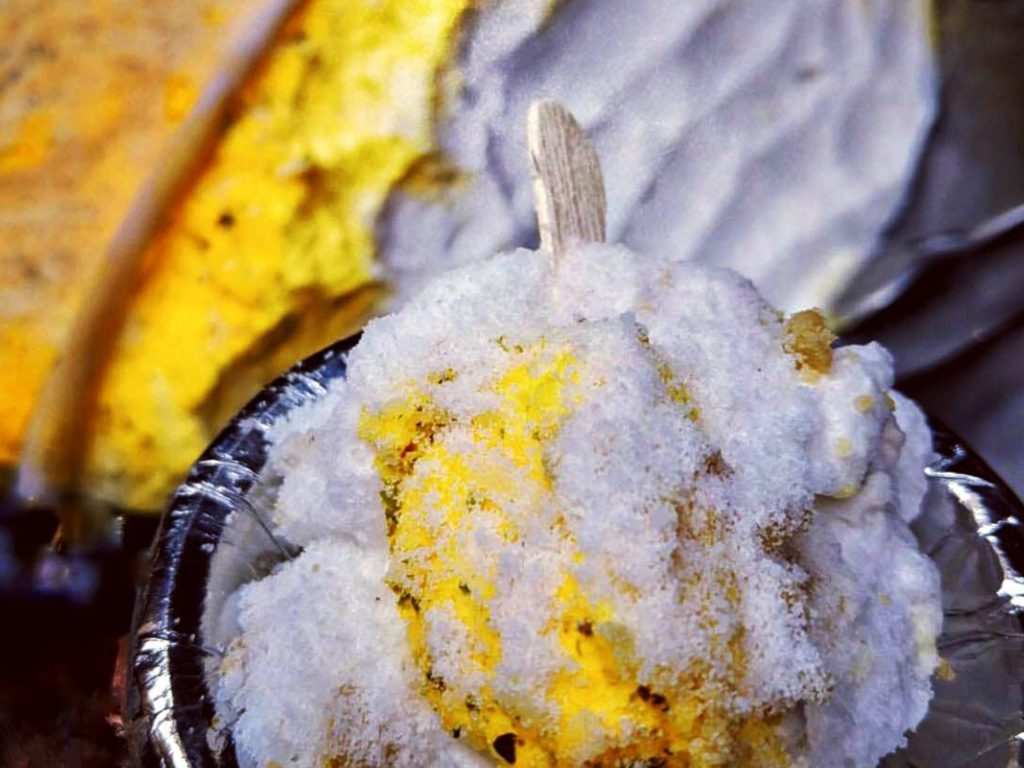 The finest sweet dish on the street of Delhi is the Daulat ki Chaat. One of the most sublime sweet preparation of churned milk with the lofty foam of cream garnished with dry fruits is unique as it tastes. It takes around 6 hours to prepare at night and the fresh dish can be enjoyed early in the morning.
Ram Ladoo or Dal Pakoras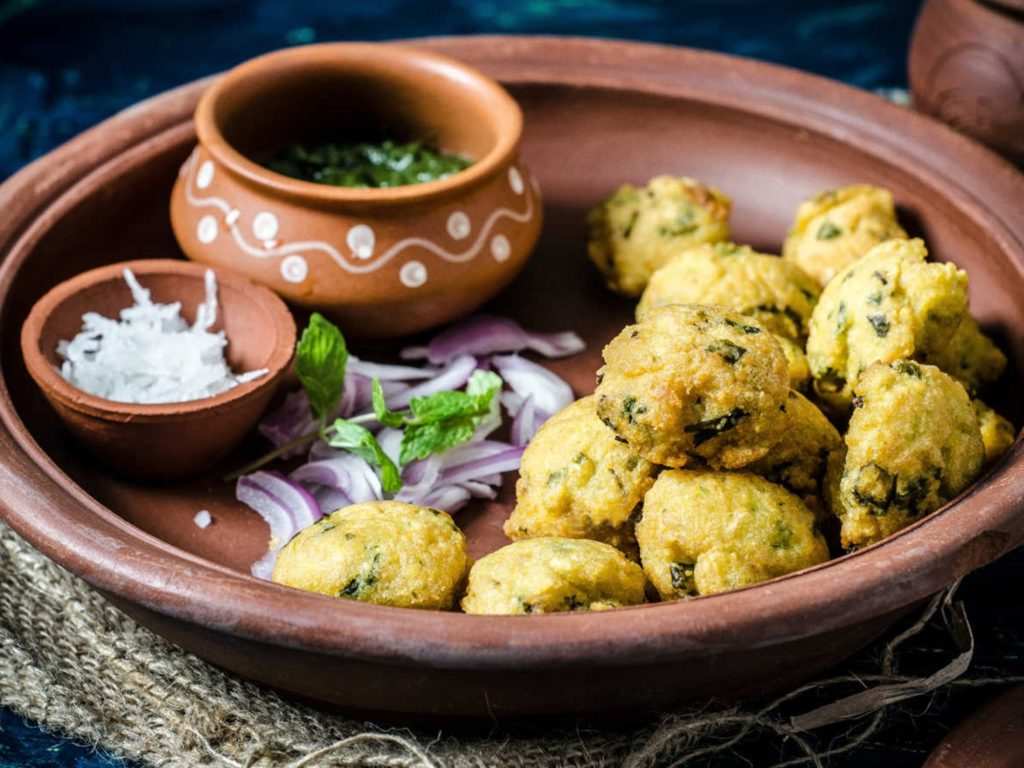 The fried dal pakoras also called ram ladoos is a classic and popular street food snack of Delhi. It is salty and sour in taste and made with a batter of dal and spices. Having a crispy crust coated with the tangy reddish and green chutney, ram ladoo is one of the fancy and evergreen street snacks of the capital city. In addition, unlike other chaat recipes, a unique vegetable is used as a topping i.e grated radish julienne which makes it sharp, spicy and flavorful. The famous ram ladoo costs only Rs10 per plate.
Mumbai
Batata Vada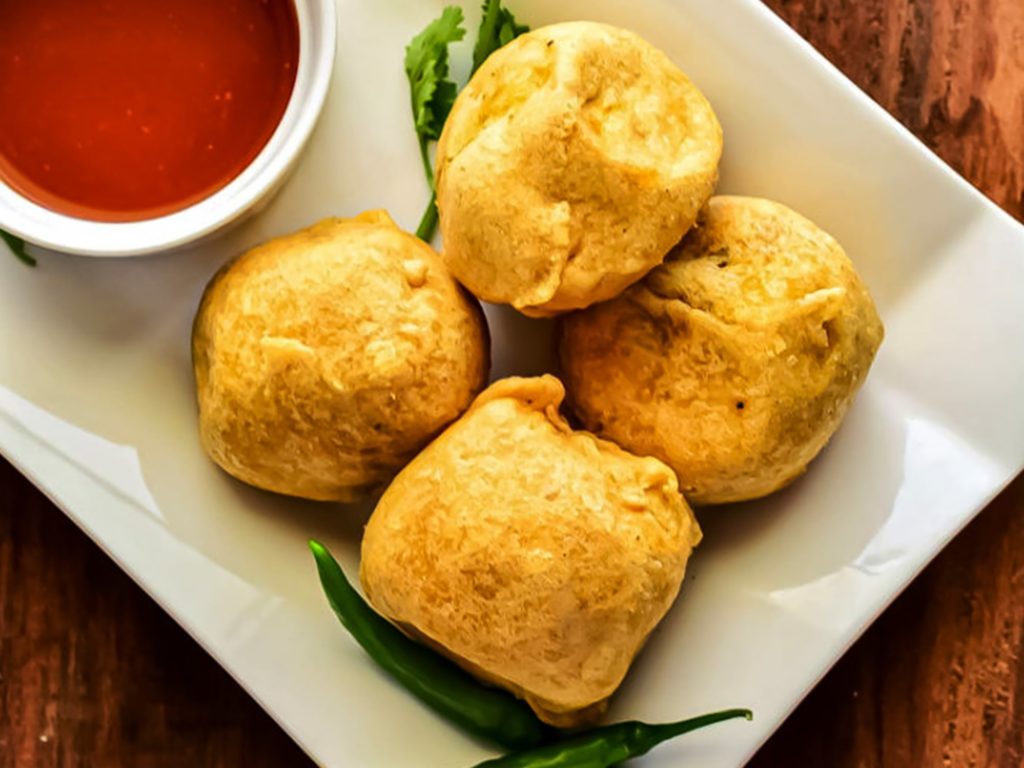 Batata vada is one such delicious snack of the Mumbaikars which they opt for at any times, whether its for breakfast or teatime. This popular well-loved tasty bite is prepared by smashing boiled potatoes and mixing it with freshly chopped green chillies, lime juice, ginger, garlic, turmeric powder and fresh coriander leaves. The preparation is then dipped in a gram flour (besan) batter and deep-fried. It is mostly served with chutney or fried green chillies. It costs 15 to 20 rupees per plate.
Bombay Sandwich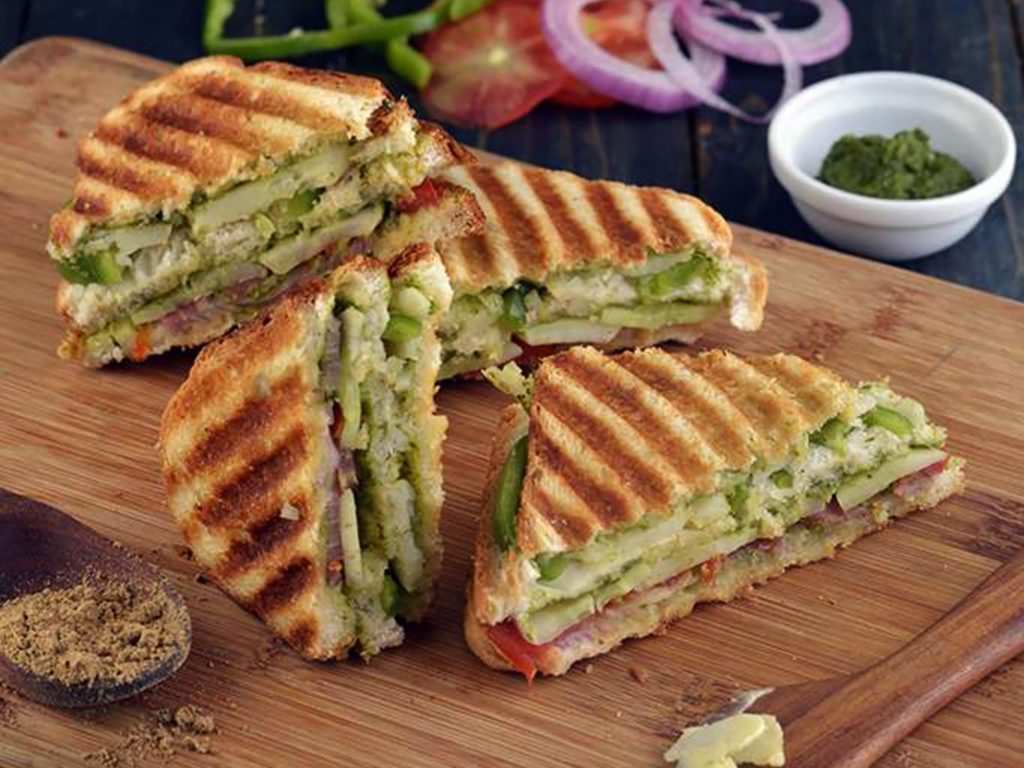 The Bombay Sandwich is a combination of rarely used ingredients which every taste buds linger for. The three layers of buttered bread are filled with boiled potatoes, slices of beetroot, onion rings, cucumbers and mint chutney in between them and served with condiments. The sandwich is also available in grilled version. It costs Rs100 per person.
Falooda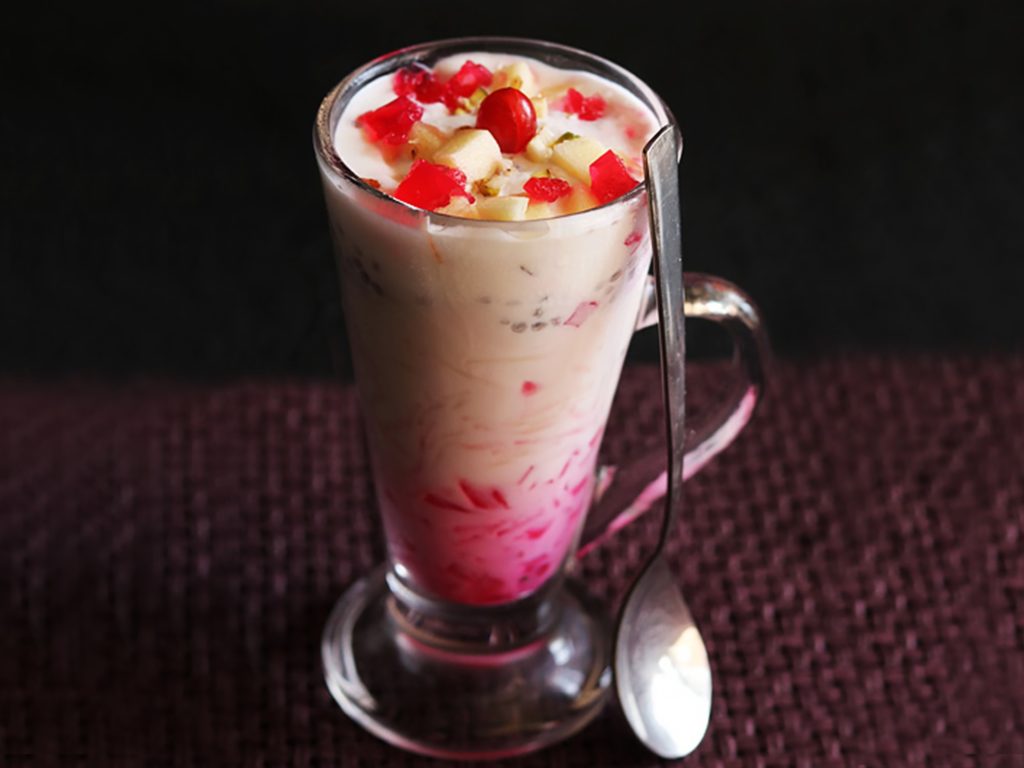 The rejuvenating dessert of the Mumbaikars is falooda. It is basically an Indian version of the Persian style dessert. The fruitful and chilled drink of vermicelli is mixed with milk, pistachios, almonds, basil seeds and rose syrup and a scoop of ice cream is dipped in it. It costs Rs 100 for one.
Bihar
Litti Chokha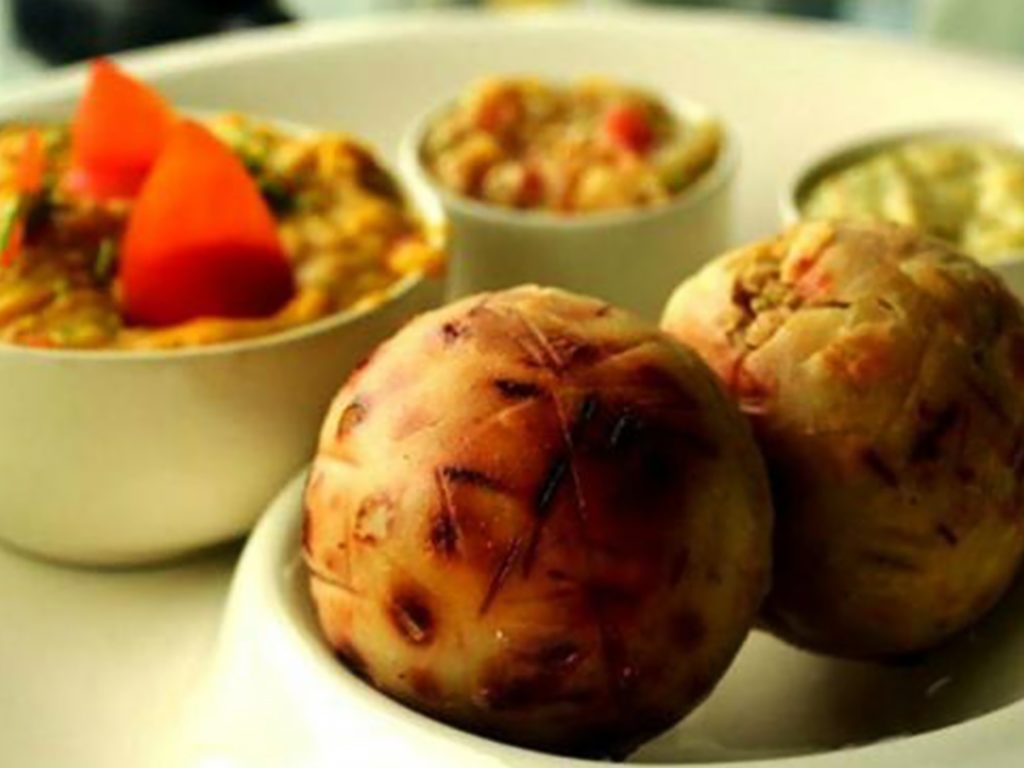 Litti chokha is the traditional food of Bihar. It is the best delicacy of the locals in Patna and is also very nutritious. Patna based litti chokha is very well recognized in various parts of the country. It is made of wheat flour and sattu(roasted gram) and is served with spicy and tangy chokha which is made of mashed potatoes with tomatoes and some vegetables. It costs Rs20 per plate.
Chana Ghugni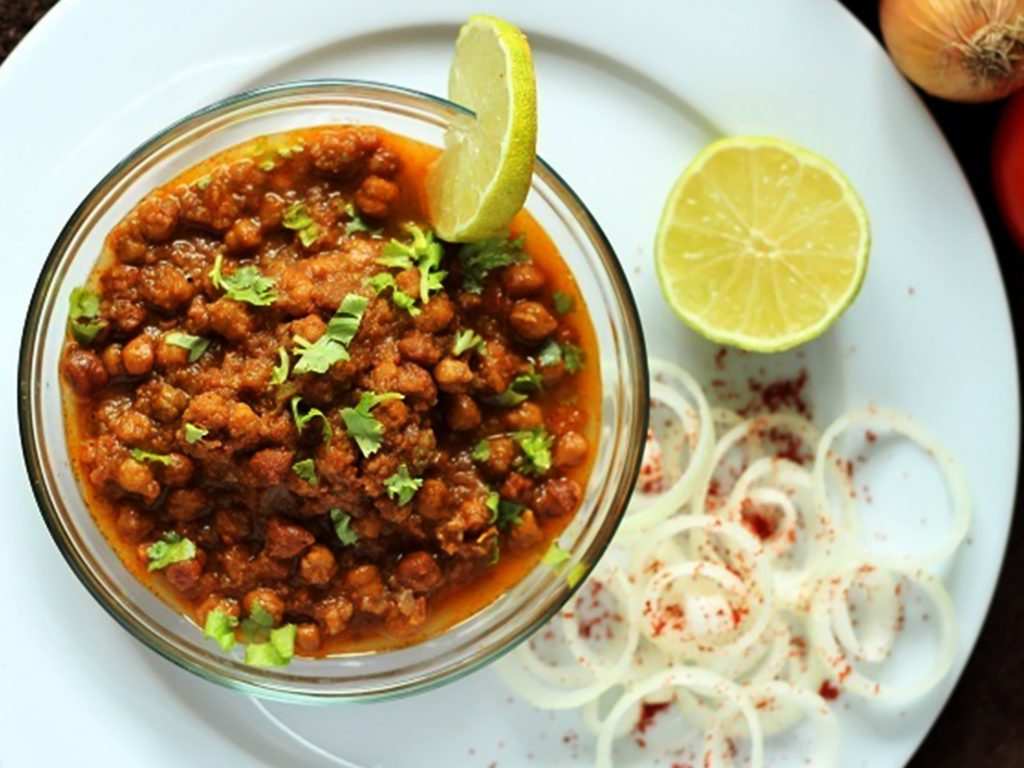 Chana Ghugni is one such perfect snacks of Bihar that it can be served with almost anything, be it parathas, rotis or even rice. It is prepared by boiling chickpeas which are then fried with onions and various other spices that gives it a flavorful taste. It is also a very popular snack found in the streets of Bihar which will cost you between 50 to 100 rupees.
Khaja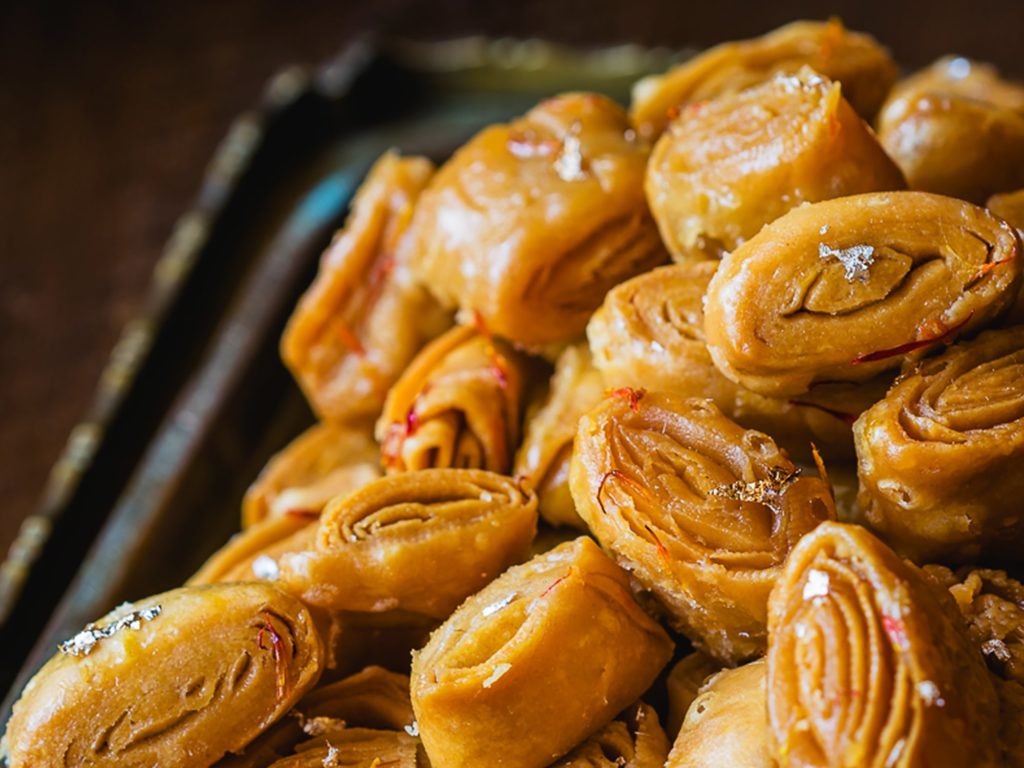 Khaja is a crispy and scrumptious dessert of Bihar. It can be found in various streets of Bihar. This well-loved snack is prepared from wheat flour, sugar and mawa deeply fried in oil. Khaja is one of the unique wafery desserts of Bihar that cost Rs100 per kg.
Punjab
Lassi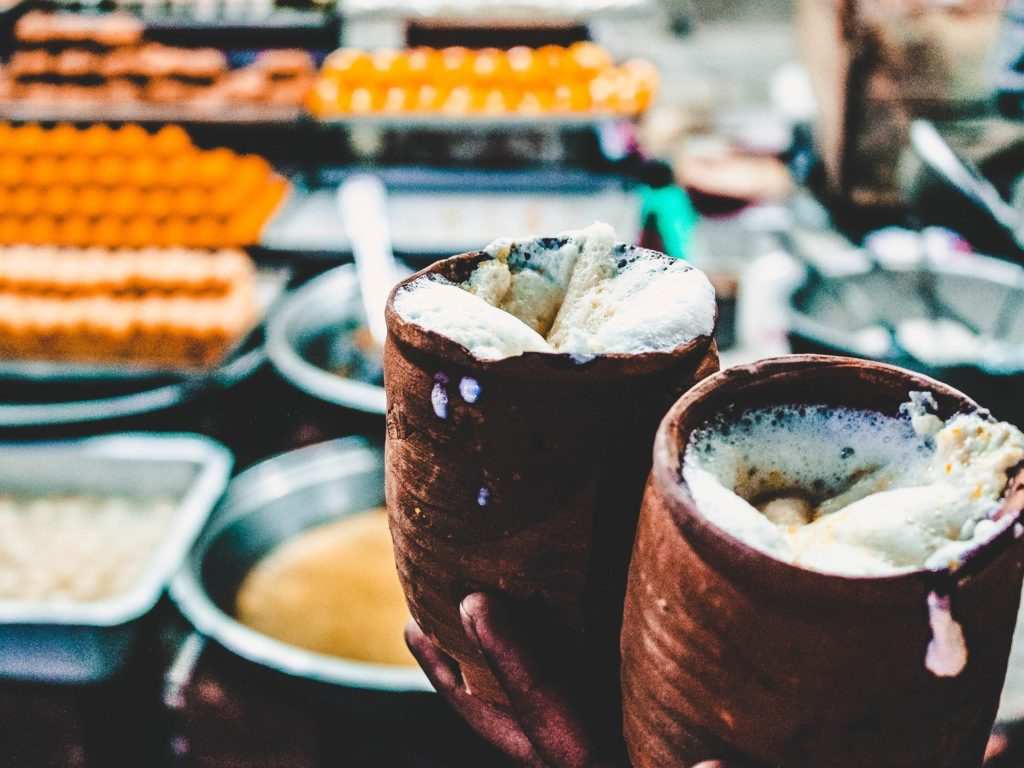 Lassi, the refreshing and popular drink known far and wide is the Punjabi's pride themselves. The sweet and salty drink is served in most of the streets of Punjab. A dollop of cream and butter is added to lassi to make it richer and rejuvenating. Nowadays, it is available in variant flavours such as mango, rose or strawberry. All the lassi flavours fall under Rs 50.
Parantha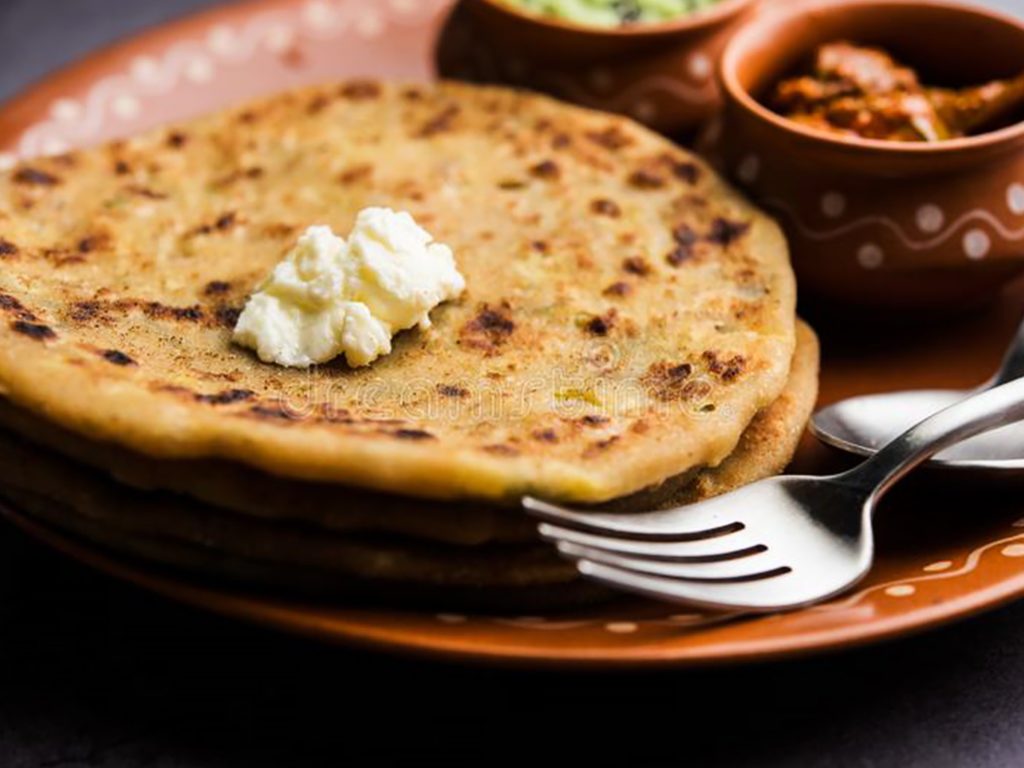 Parantha is the staple food of Punjab and is highly served in the streets of Punjab. This pleasing food has come to India through the annals of Punjabi cuisine. The parantha, be it plain or stuffed is fried in ghee which is preferred by most of the people of Punjab. It costs Rs100 per person.
Chole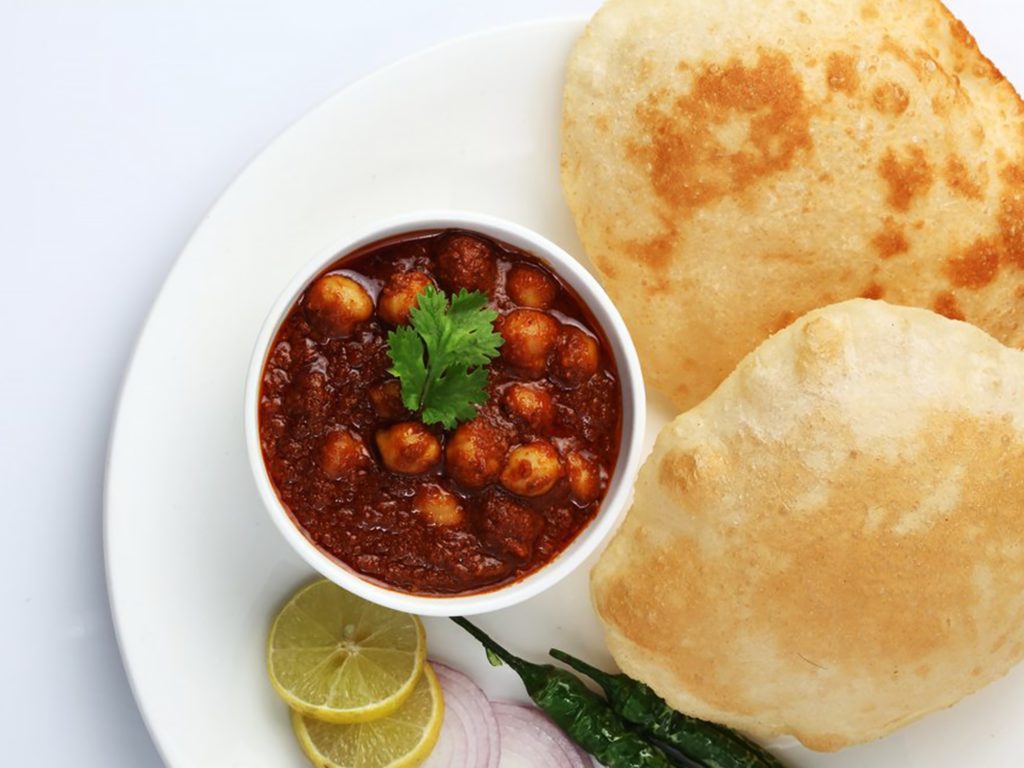 Punjabi chole is also equally delicious as the Punjabi parantha. The chickpea dish goes best with naan or parantha. It is available in the slightly drier form or is made with a bit of gravy. The spices in chole also vary from place to place in Punjab that costs Rs20 per plate.