Places In India That Are So Ridiculously Beautiful That They Inspire Fairytale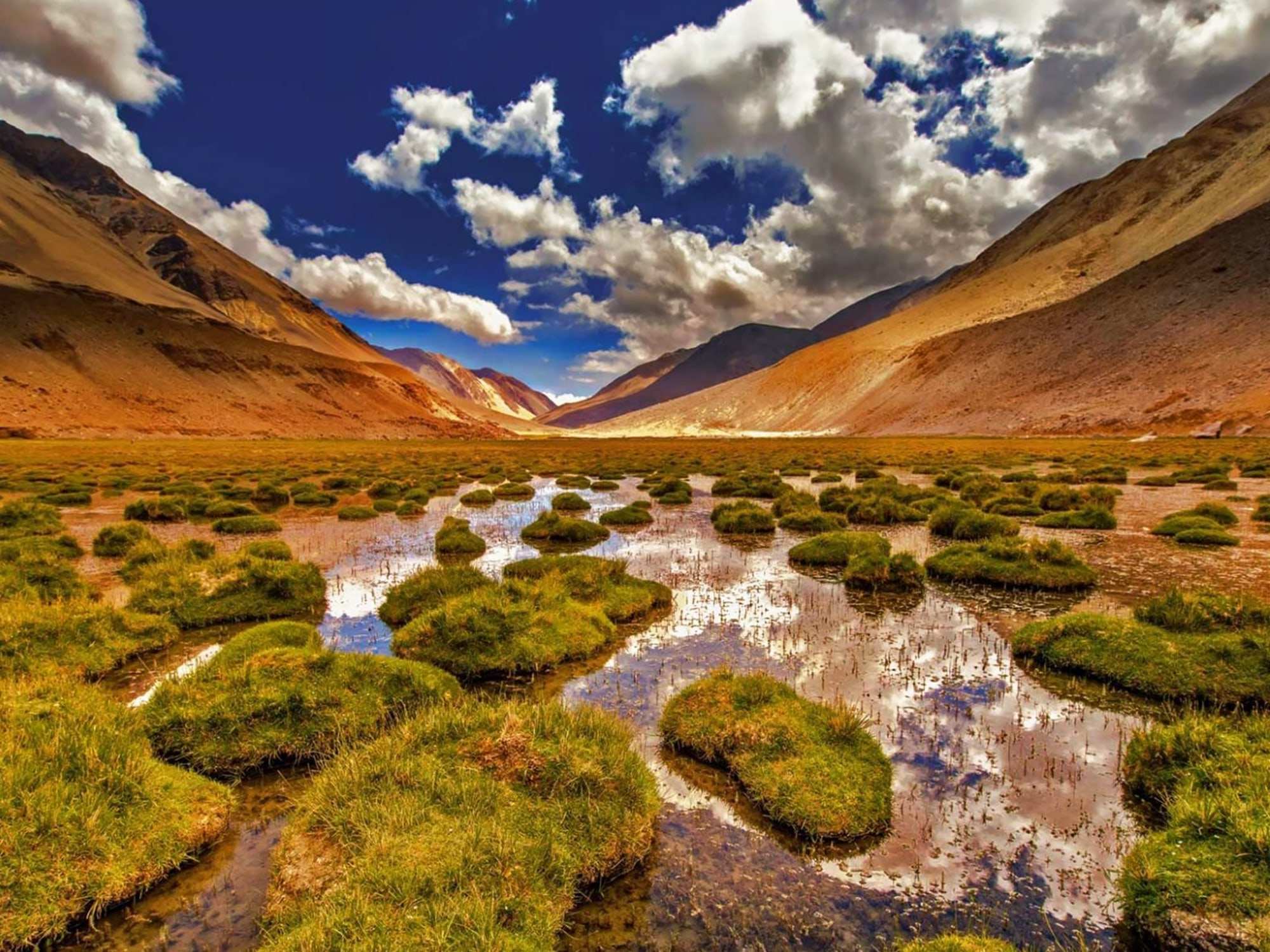 India is indeed a land of beautiful monuments, majestic palaces, ornate temples, and refreshing nature. But have you ever wondered what the country has in offer for those who are seeking beyond the ordinary tourist experience? If not, here is your chance to find out.
As you sit confined to your homes in this pandemic, brooding over the monotony of life, allow our list to take you on a virtual tour through some of the most amazing offbeat destinations in India. These destinations are literally so beautiful that they make you forget the line between reality and Fairytale.
So let the countdown begin-
The Glowing Beach- Bangaram
Imagine a beach that lights up at night! Sounds impossible? Well, then you must definitely checkout Bangaram. Located amidst the Indian Ocean's sparkling water, Bangaram is a tiny teardrop-shaped island that is part of the Lakshadweep group.
While you can enjoy all the beauties of a tropical island by the day, the nights here are when the real magic begins. While scientists ascribe the phenomenon to a special kind of bioluminescent phytoplankton, to the ordinary eyes, it appears as if the stars have landed down from the very heavens to your feet.
How to Reach?
You can easily reach Bangaram by flying down to the nearest Airport at Agatti Island. From here, both boats and helicopters are available that can take you to your destination.
Best Time To Travel: October- March
The Barren Beauty-Kutch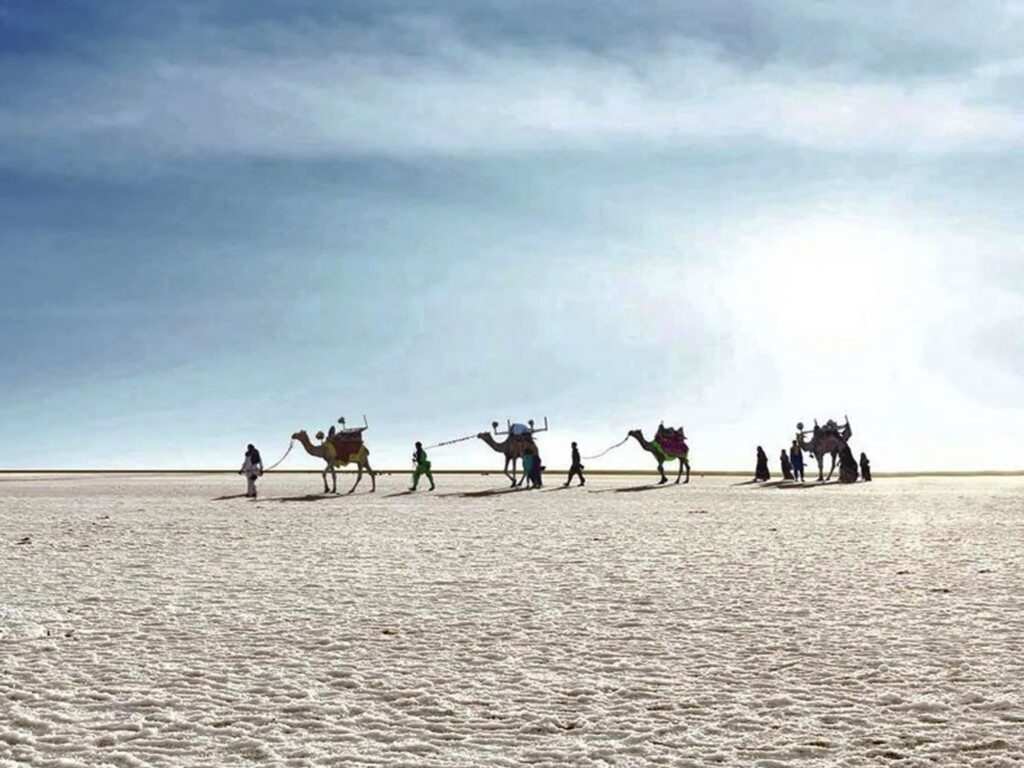 If William Blake's famous lines, "To see the world in a grain of sand," inspire you, then Kutch is definitely the place you should choose for your next trip. With endless expanses of barren salt desert extending on all sides, Kutch unfurls the beauty hidden in minimalism. Watching the crimson sun melt behind the white salt deserts is indeed a mesmerizing and other-worldly experience.
Equally colourful and fun are the Rann festivals that showcase the best of the region's cultural heritage. The music and the dance compel you to shake a leg with the locals here.
How to Reach?
The nearest airport to Kutch is the Bhuj Airport, which is only 70 km away from here. It is well-connected with several buses and small vehicles plying here.
Best Time To Travel: July-March; Rann Festival in accordance with the local calendar
The Indian Switzerland-Khajjiar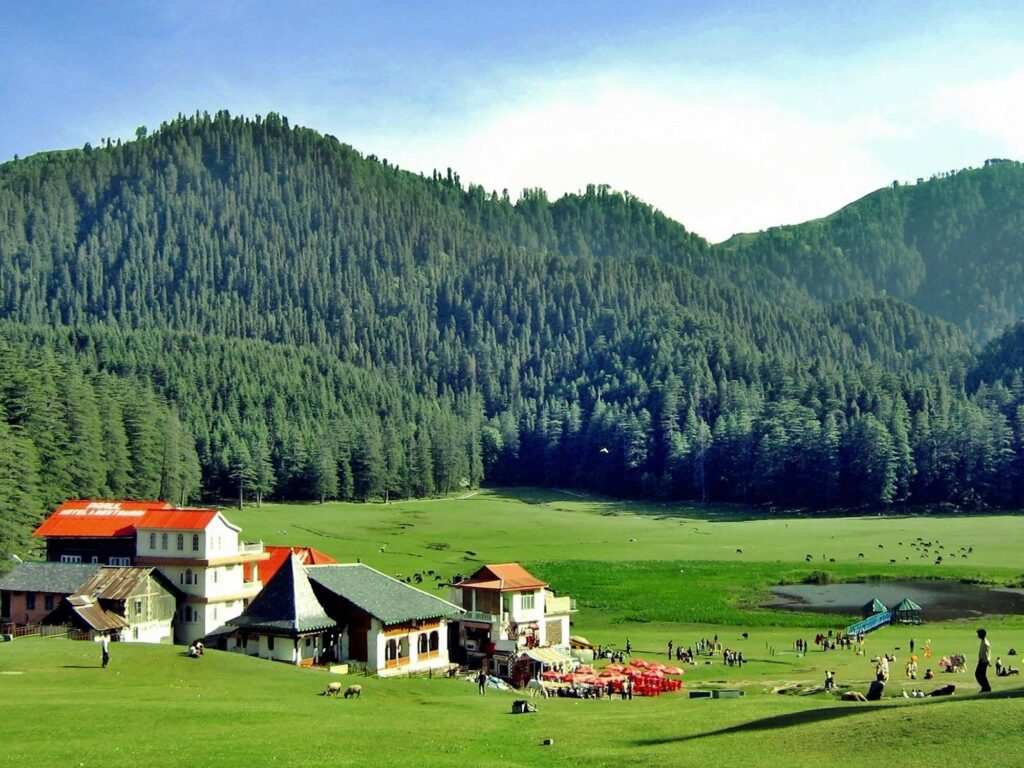 If you have taken in by the beauty of the Swiss Alps, then you should not miss out this beauty located close at home. Khajjiar, which has been aptly named as "Mini-Switzerland" is bestowed with the green pines, rolling meadows and sparkling lakes. However, unlike the popular hill stations, it is still not very well-explored and holds on to its primitive charms.
The town also offers ample scope for adventure sports such as paragliding and zorbing to its visitors.
How to Reach?
The nearest airport to Khajjiar is located 122 km away in the town of Dharamsala. From here, you can reach the town in local cars and buses that constantly ply between the two places.
Best Time To Travel: March- November
The Valley Of Flowers Park-Himalayas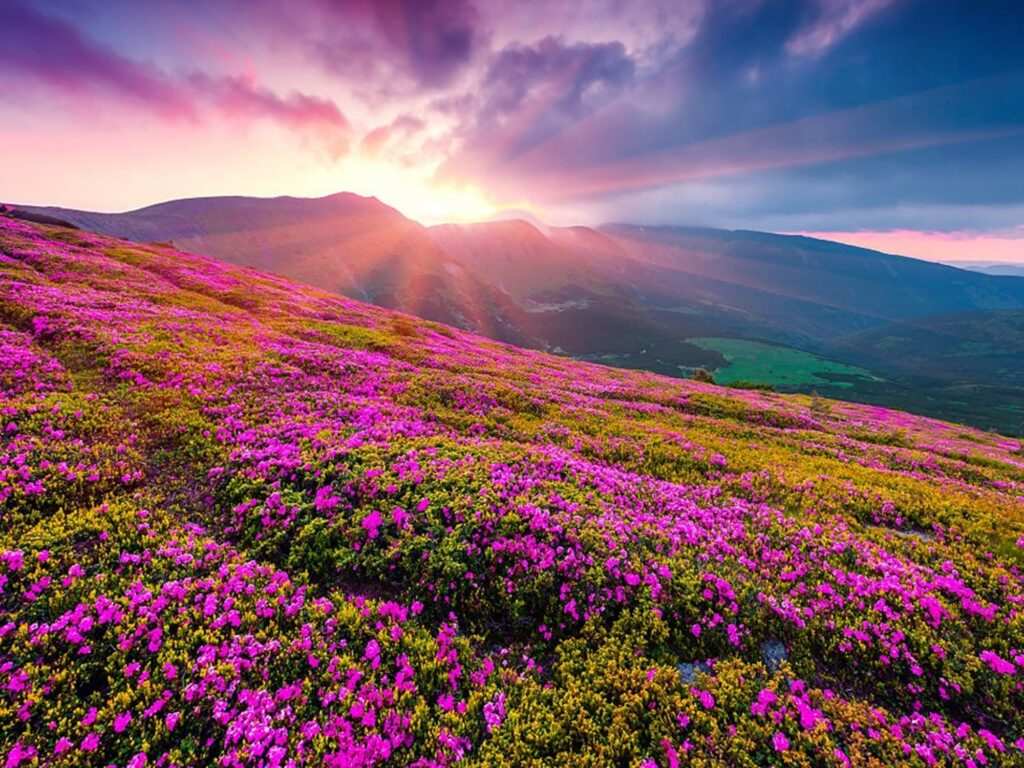 As the name suggests, this park nestled in the hills of the western Himalayas is home to some of the rarest alpine flowers in the world. When in full bloom, the Valley of the flower seems to be a piece of heaven forgotten on Earth. No wonder photographers from all over the world are crazy to capture it in their lens.
You may also be delighted to know that for those who are interested in wildlife, the Valley presents sightings of rare animals such as the snow leopard and red fox that abounds this forest.
How to Reach?
The nearest airport to the Valley of Flowers Park is Jolly Grant at Dehradun. From here, it is well connected by roadways.
Best Time to Travel: June-October.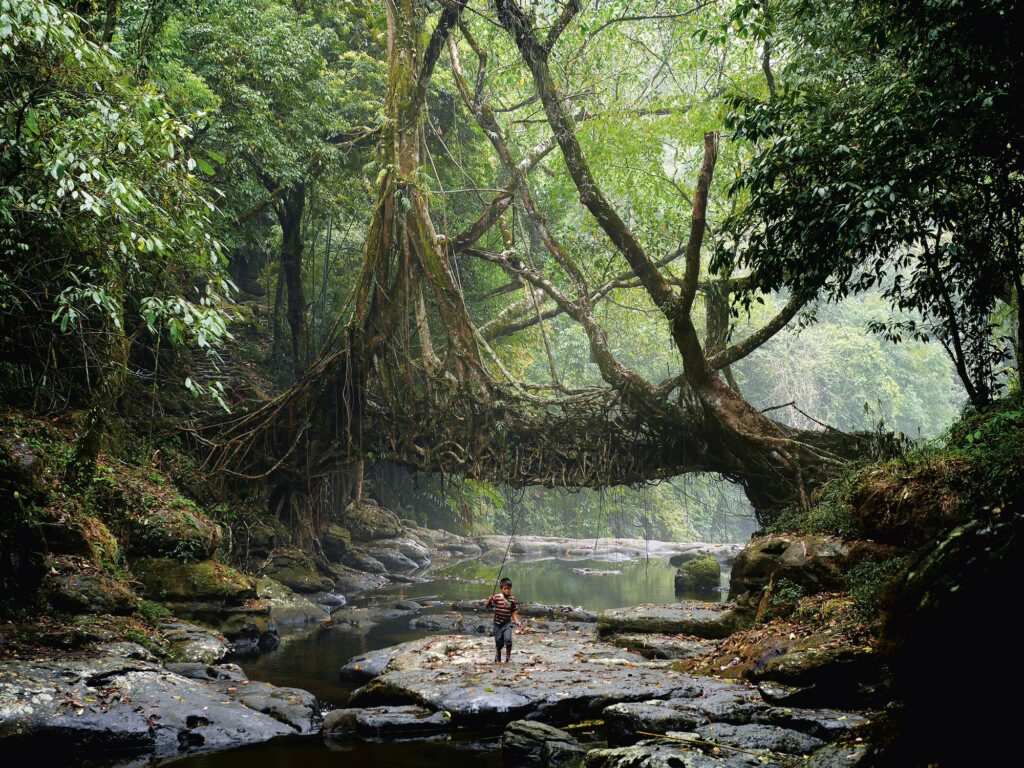 Even before the Swachh Bharat Abhiyan had become popular in India, this village community had bagged the title of the "Cleanest Village in Asia." As pretty flowers and as smiling villagers welcome you to this rural paradise, you are sure to be awestruck by just how clean the public roads and facilities out here are.
Moreover, Mawlynnong is also home to the single-decker root bridge, which has been declared as a UNESCO heritage site. Yes, the entire bridge has been built out of intertwining roots from living trees and has been used by the village community for ages. Walking over this bridge is indeed an experience of a lifetime.
How to Reach?
The nearest Airport to Mawlyngnong is located in the state capital Shillong. The rest of the distance can be covered in taxis and buses ply between the two places.
Best Time to Travel: March-June, Sept-November
Another Piece Of Heaven- Pahalgam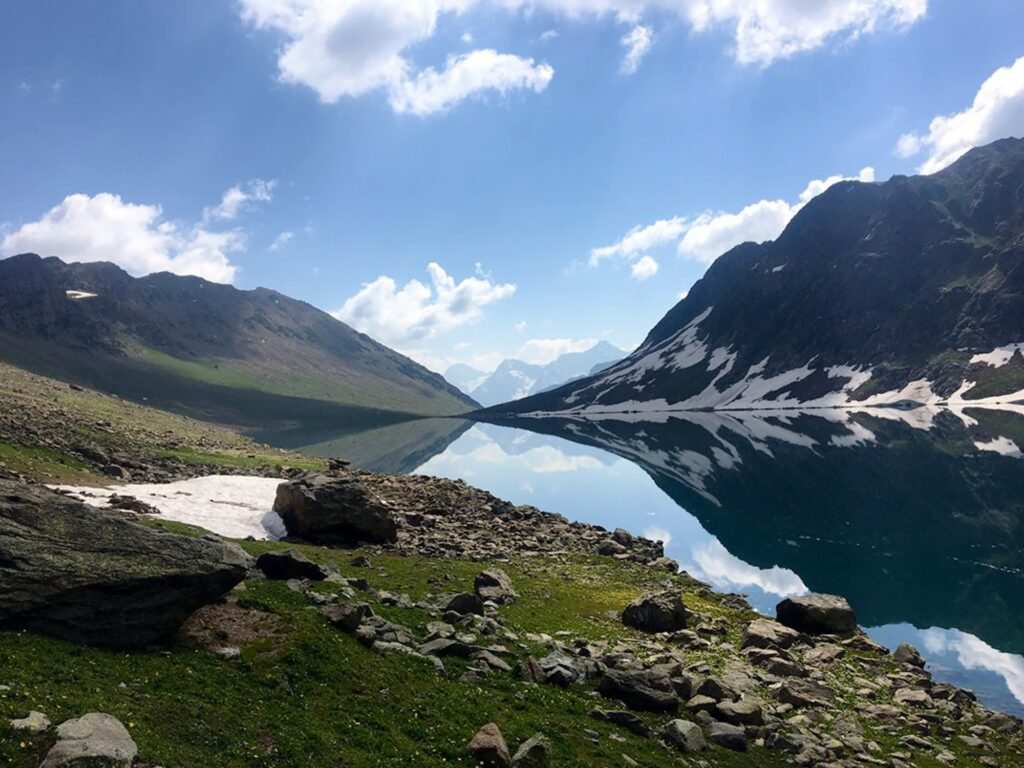 When the 14th Century Persian poet, Amir Khusro, visited the Kashmir valley for the First Time, he aptly described it in his poetry as "Paradise on Earth." While tourists often throng places such as Srinagar and Gulmarg, Pahalgam remains rather neglected. But in terms of majestic mountains and breathtaking Valleys, Pahalgam is just as beautiful as the other places in Kashmir.
Given that lesser tourists visit this place, it gives you a relatively calmer and more natural setting. Walkthrough its narrow winding streets in the evening or ride through the valleys in a pony. Interact with the locals and enjoy cups of the authentic Kashmiri kawa.
How to Reach?
Roadways well connect Pahalgam to the nearest airport at Srinagar.
Best Time to Travel: March-October
Nature's Cradle-Ziro Valley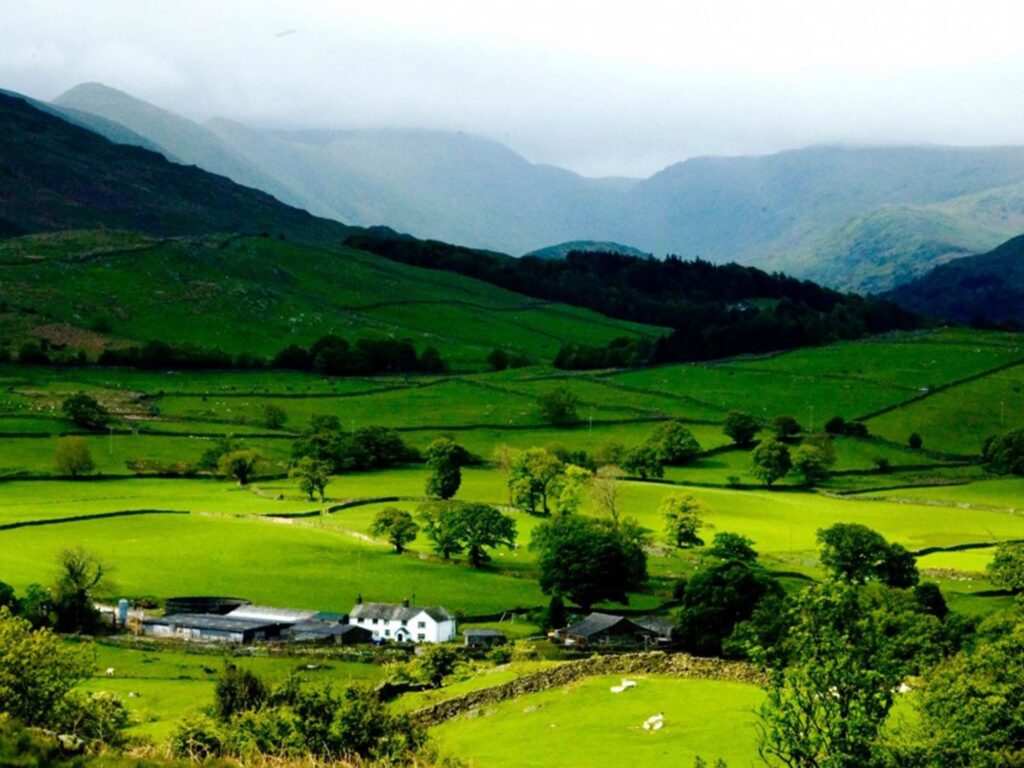 If you are a nature enthusiast or if you love to capture picturesque places in your camera, then you should be heading to Ziro Valley for your next tour. Cradled between Arunachal's towering peaks, this dreamlike Valley is home to some exquisite Himalayan flora.
Contrasting the wilderness, you can also find neatly trimmed paddy fields swaying to the wind's music. From Ziro, you can easily travel to the other beautiful destinations in Arunachal, such as Tawang and Zimthang.
How to Reach?
The nearest airport to Ziro is located at Jorhat, which is 98kms away. It is well-connected to by roadways to Guwhati as well.
Best Time to Travel: March-October
The Sparkling Backwaters- Alappuzha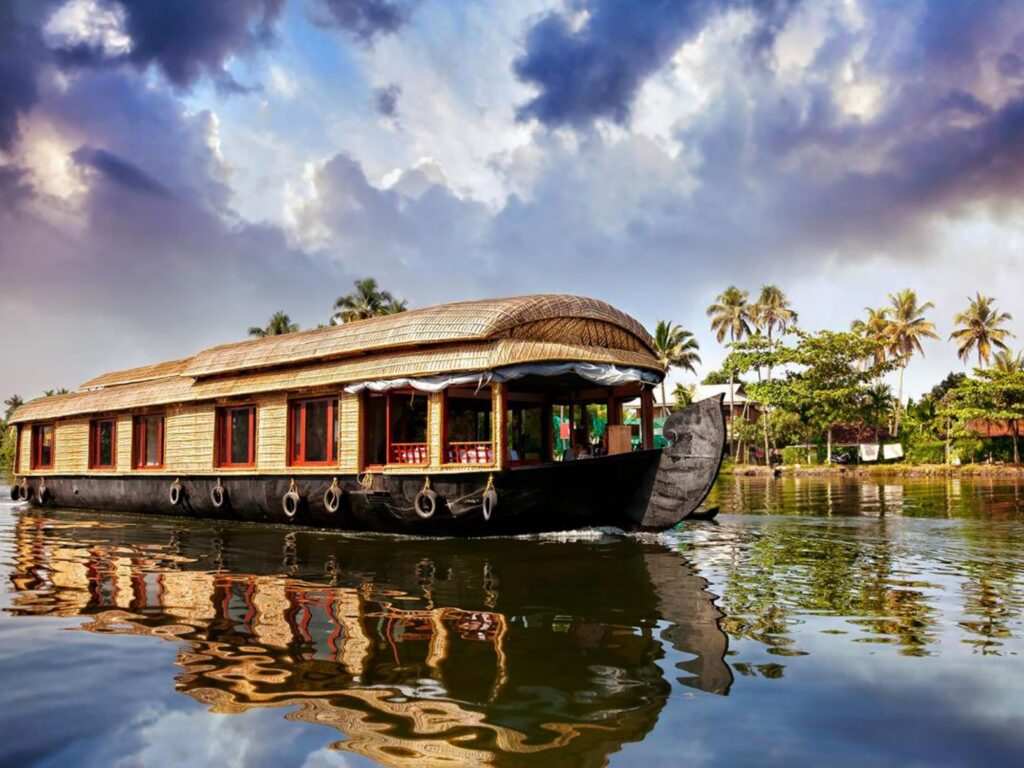 If you are looking for a romantic getaway with your beloved, where can spend some undisturbed time amidst Nature, then head for Alappuzha. This coastal town of Kerala is known for its lapping backwaters and beautiful beaches.
Enjoy staying in a boathouse and taste the delights of local cuisine cooked with the freshest fishes. Sip the refreshing toddy and interact with the locals as this slow-paced town welcomes each tourist with wide, open arms.
How to Reach?
The nearest airport to Alappuzha is located at Cochin, which is 75kms away from the town's heart.
Best Time to Travel: November to February
The Himalayan Desert-Zanskar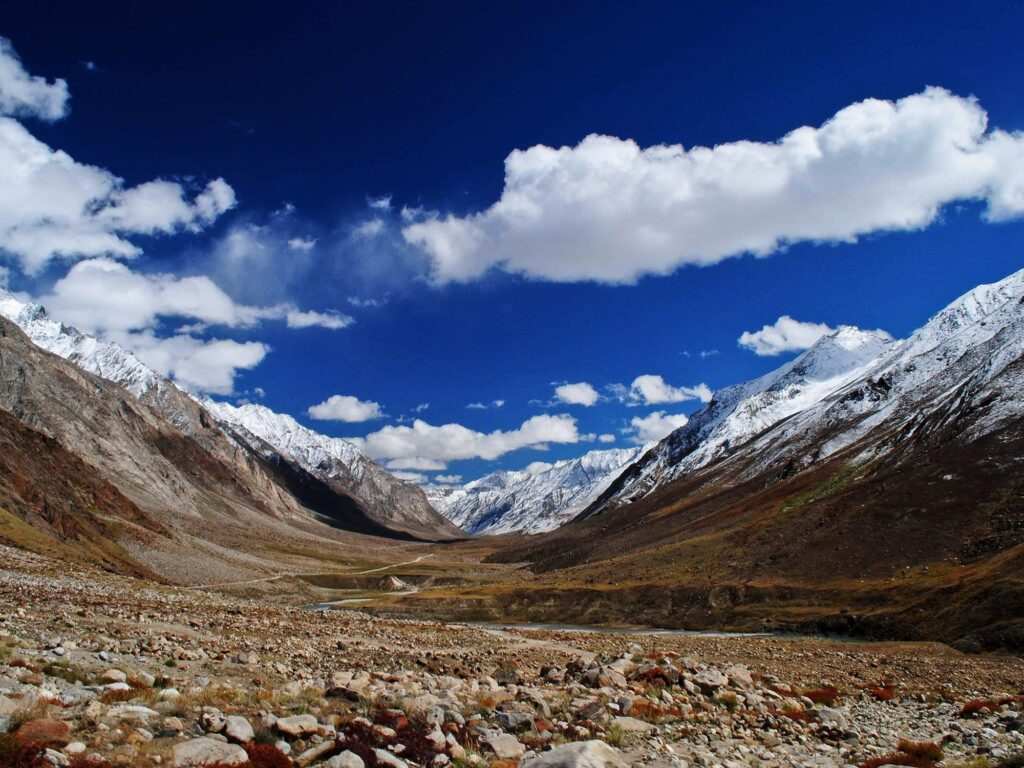 Tired of sitting for hours in flights and cars to reach your destination? Well then, flex your legs and get ready for the trek of your life. Zanskar, a part of the Ladakh Valley, is perhaps one of India's least explored destinations. Given its hostile setting and high altitude, it is definitely out of reach of the regular tourists. But if you are an adventure-hungry travelholic, perhaps no other place will be as rewarding as a trek to Zanskar.
Be ready to be swept away by such beautiful views that you will need to pinch yourself to believe them. Interact with the local nomadic tribes and sleep under the beautiful starry skies.
How to Reach?
Located at a distance of 105 km from Leh, you can find small vehicles up to the motorable road. Following this, you will have to trek your way up to the peak.
Best Time to Travel: June-September
A Trip Across Time-Lothal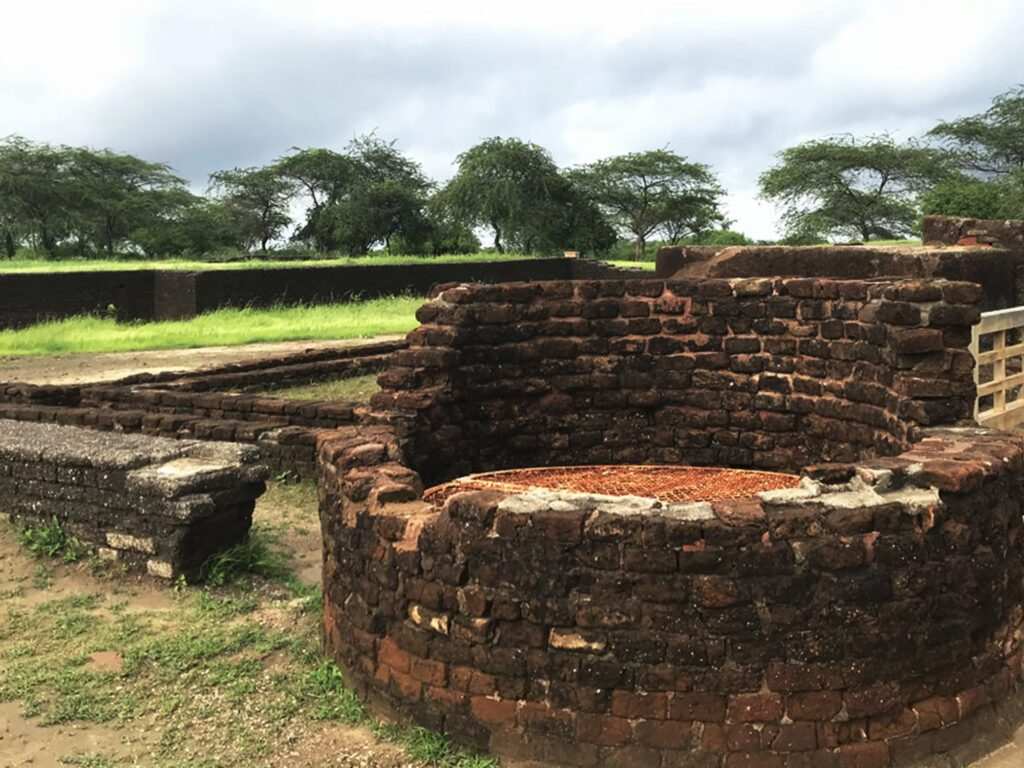 While all of us have studied about the Indus Valley Civilization in schools, only a few of us actually know how these ancient excavations look like beyond photos. While most of the Indus Valley sites now lie in Pakistan, a few well-preserved ones still rest within the Indian Territory. One such site is the town of Lothal in Gujarat. If you are a history buff, you are sure to get amused by every corner of this 4500 years old city. Make sure you do not miss out the massive dockyard and the acropolis which are just as majestic as the ruins of ancient Greece.
How to reach?
The nearest airport to Lothal is the Ahmedabad Airport, located at a distance of 85 km.
Best Time to travel: October- February
We are sure many of these places have become a part of your bucket list already. But don't just drool. Plan your trips at the earliest to avail of the best deals for flights and hotels.
Are you hassled by all the planning that it takes for a tour to be perfect? Well, then leave the planning in the hands of professionals and enjoy seamless travelling like never before. Allow our team at Solitary Traveller to design a fully customized itinerary for you and enjoy the best of travel India with zero hassles on your shoulder.
Contact us today to know more.