10 Offbeat Tourist Places in West Bengal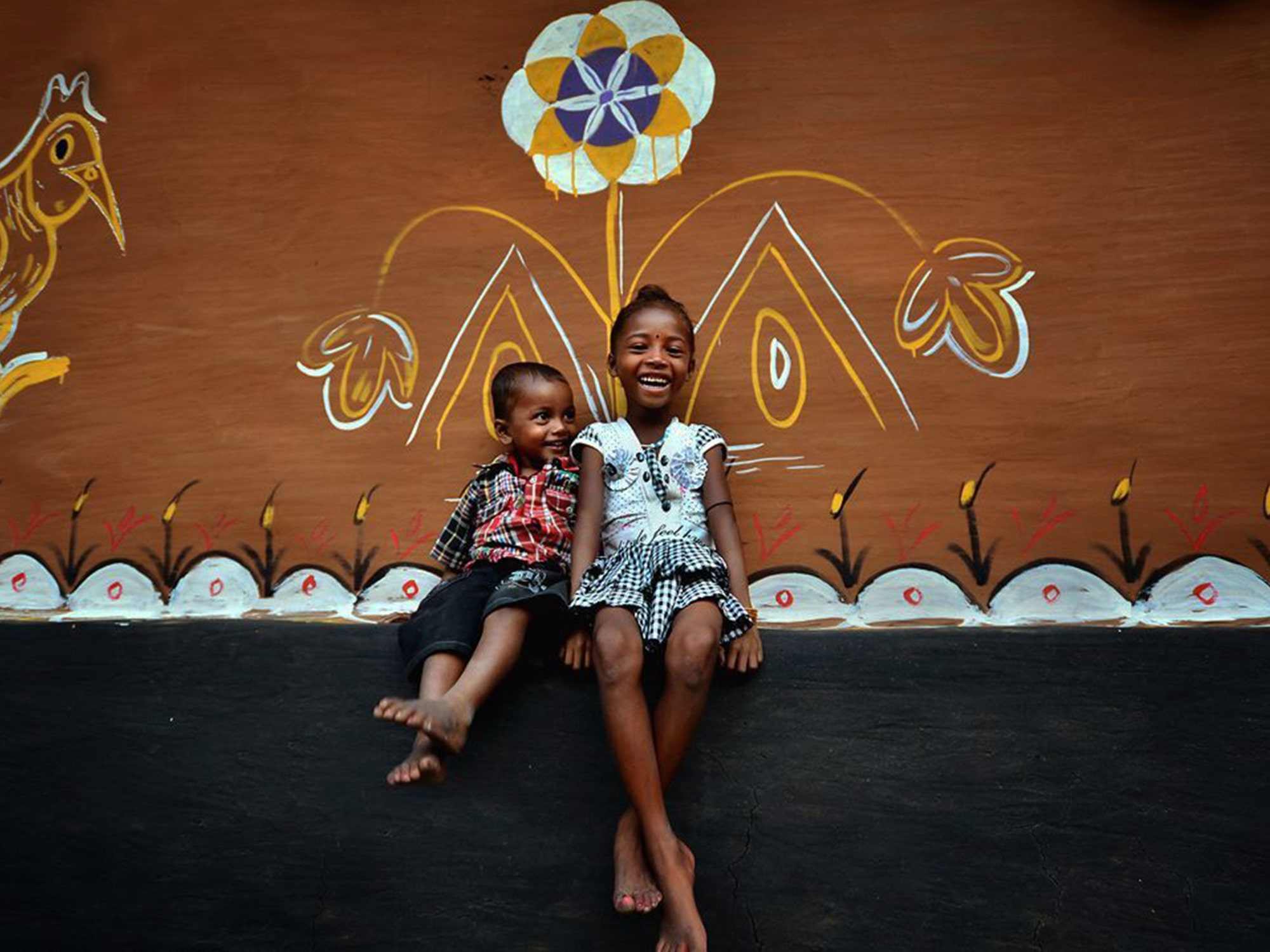 Sitting in your office, have you ever looked outside the window and wished to be a bird? Does the sky look bigger, and the chills of office ac remind you of a distant mountain somewhere? Perhaps the boring air freshener smells like the ocean all of a sudden? Do you find yourself randomly looking up "tourist places near me"? If that's the case, we are with you.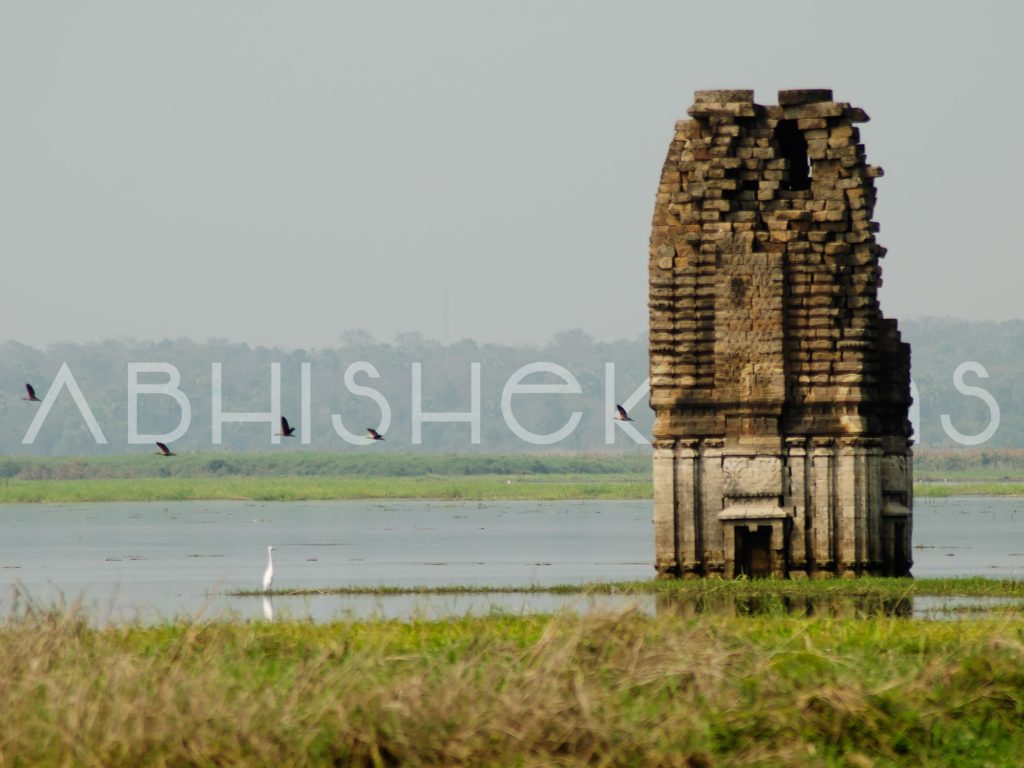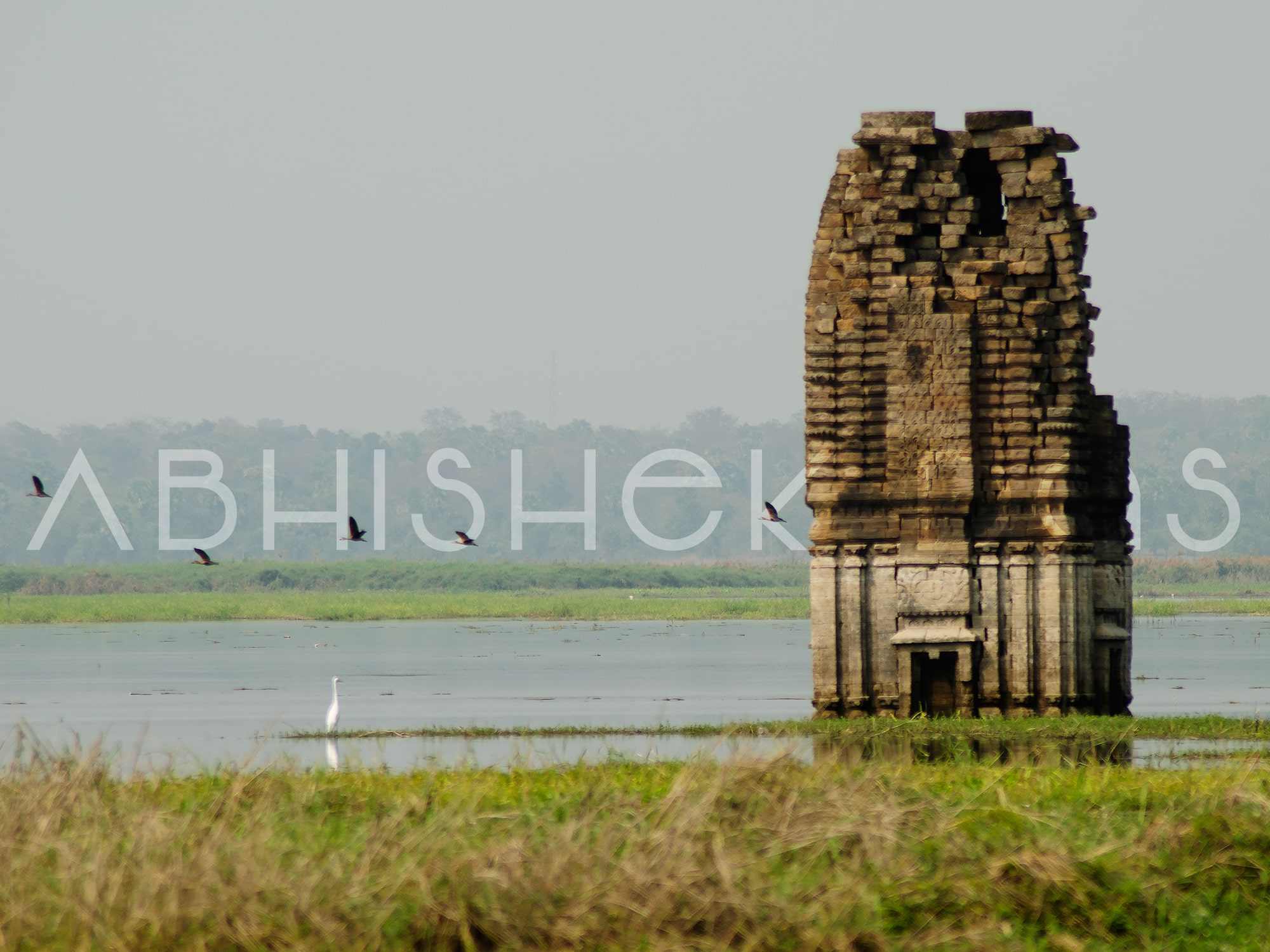 The little bug called wanderlust hiding inside your heart has raised its little head again. Luckily, we have just the right collection of offbeat places for you. Explore the "Sweetest Part of India" – West Bengal, and taste all the sweet surprises waiting for you in the offbeat places! Whether it's the mountains calling you, the jungle or the ocean – you will find it all in West Bengal.
Shankarpur- The Sea Beach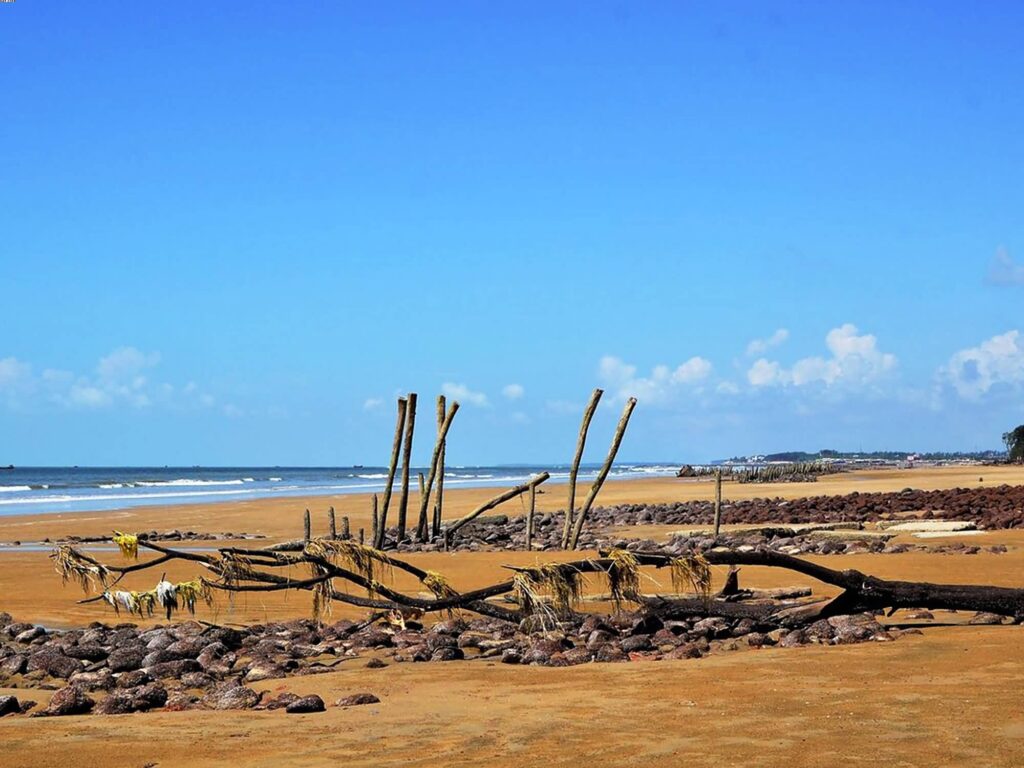 Less travelled by tourists, Shankarpur quietly awaits you by the Bay of Bengal. The pristine, white, sandy Shankarpur beach and the clear cold waves have that healing touch that can cure a troubled mind.
Shankarpur is primarily a fishing harbour, so you can watch the fishermen leave on their fishing boats with a large fishing net every morning. You can also take a small tour to see the bright red crabs habiting Shankarpur. You can also explore nearby Tajpur and Mandarmani beaches, both being equally serene.
How to Reach?
You can reach Shankarpur via Dum Dum Airport. You can also travel via road or take the train to Digha and carpool to Shankarpur.
Best time to visit: All year
Jhargram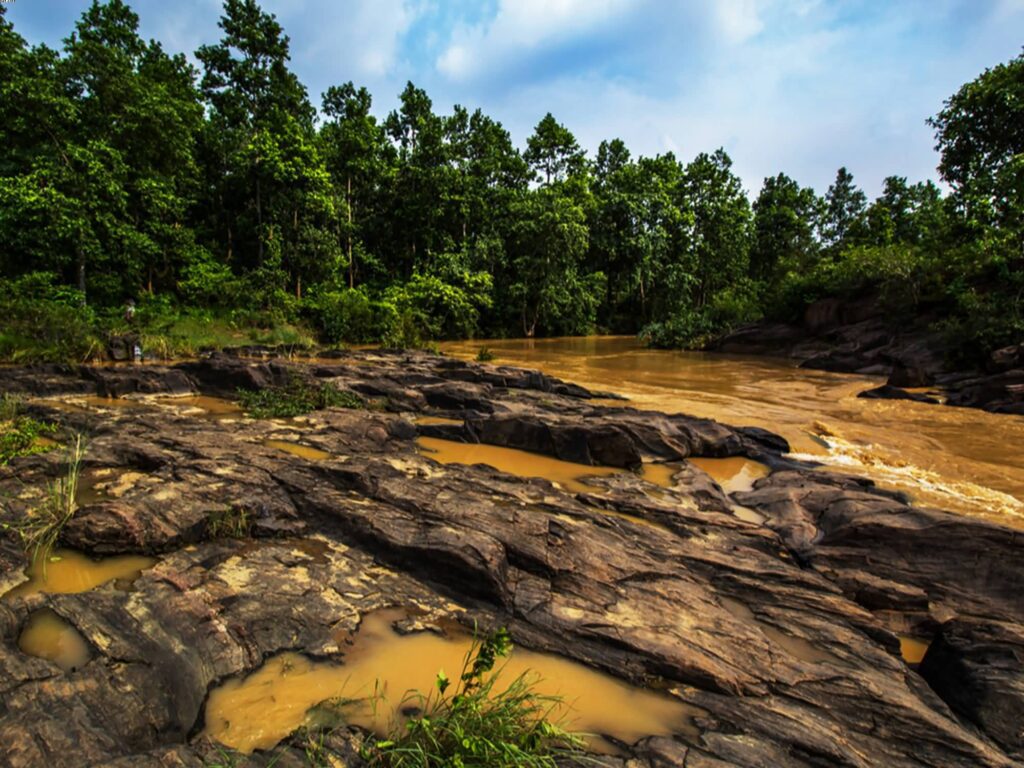 Safely tucked in between the Subarnarekha river and Belpahari, Kankrajhor hill ranges, Jhargram is a hidden treasure for all nature lovers. It is endowed with green forests and plenty of wildlife still unknown to most tourists.
Here you can visit the grand Jhargram royal palace. Legends date it back to Mughal Emperor Akbar's era. You can also visit the Chilkigarh Palace 12 km away from Jhargram. Travellers looking for cultural exposure can experience Bengal here through the tribal dance performances.
In November, you can attend the fair dedicated to the elephant god near Barasuli Dam. Nature lovers can go on a trek in Kankrajhor and Belpahari in the Sal, and Teak forests. Animal lovers can explore Deer Park situated 3 km from Jhargram city.
How to Reach?
Jhargram is well-connected via road and railway. You will find plenty of public transport to travel around the Jhargram district.
Best time to visit: August-October
You may also like: A Day in The Veil of Flowers- Khirai
Joypur Jungle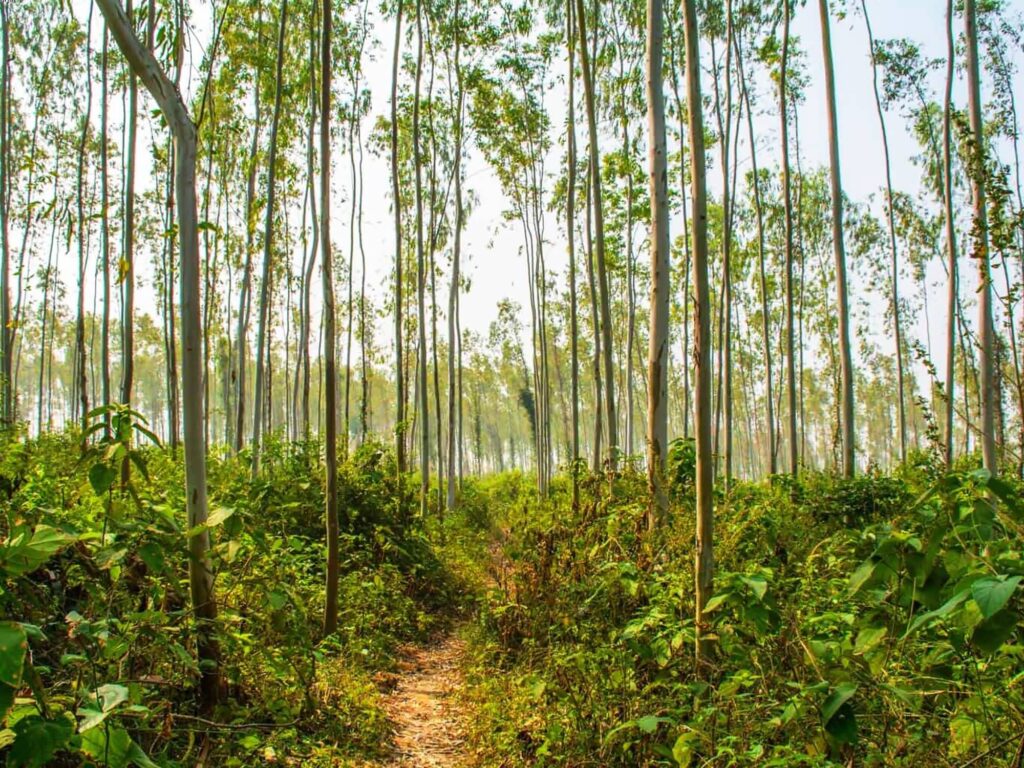 Travellers who are looking to get away from the hubbub of the city into the lap of peaceful greenery, Joypur in Bankura is your best choice. Its unsullied natural beauty and wildlife and heritage tourist attractions will make for a perfect weekend trip if you're looking for places near Kolkata.
Once you reach Joypur village, you can visit the large lake 700 meters away named Samudra Bandh. You can keep following the main road through the scenic forests on both sides which makes even the journey all the more pleasant. From the Joypur tower, you might catch a glimpse of elephants, deer, or even foxes.
The 19th-century heritage sites of Navaratna Temples at Dutta Para and De Para are sure to amaze your mind. The terracotta art on the temple walls depicting events from Puranas, Ramayana, and Mahabharata is a trademark of Bankura you simply cannot miss.
How to Reach?
You can reach Joypur via Bishnupur railway station and hire a car from there. You can also travel by road from Kolkata.
Best time to visit: All year, October-March for the best experience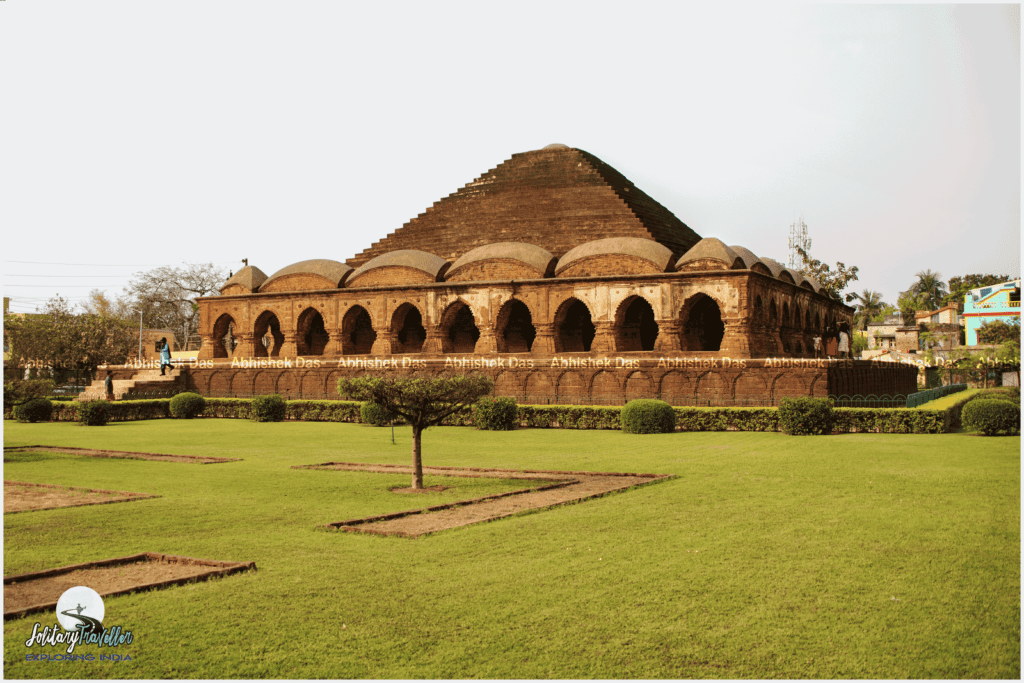 Bishnupur is one of the most famous yet less crowded historical places to visit in West Bengal. Rich with old cultural sites, and unique terracotta architecture among the wonderful natural landscape, Bishnupur is a must-visit for the inner history geek.
One of the most important temples of Bishnupur is the Rasmancha. Made in the year 1600 by Malla King Bir Hambir, it is unique in its terracotta art. You can appreciate this unique Bengali aesthetic in other similar temples like Jorebangla Temple and Madan Mohan Temple.
Other than temples, you can explore the beautiful flora of Susunia Hills and the natural spring that flows there. The ancient magnificently carved monolithic structure called Narasimha stones is surely a thing of wonder.
How to Reach?
Bishnupur is well-connected through roads and railways. You can reach there via Bishnupur railway station which is just 6 kilometres away from the city.
Best time to visit: October-March
You may also like: The Land of Red Soil- Puruliya
Ayodhya Pahar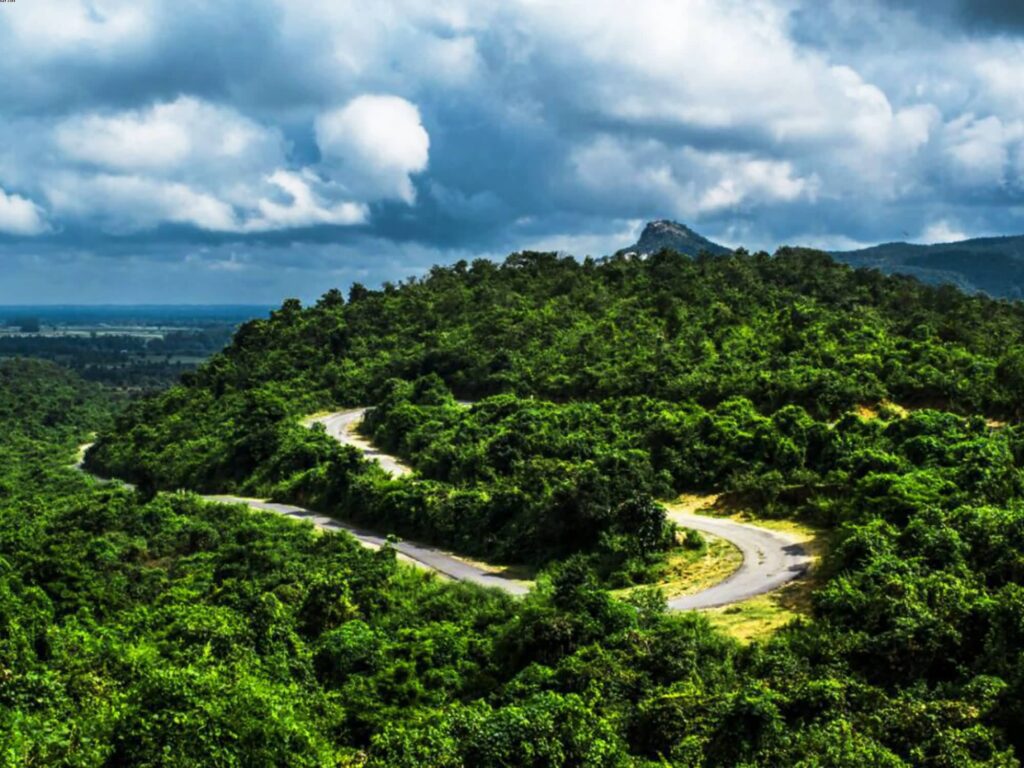 In the Purulia district, you will find the brilliant Ayodhya Hills situated in the extended part of the Eastern Ghats. The scenic beauty combined with interesting local culture and opportunity for adventure will easily make it one of the most memorable tourist places in West Bengal.
You can visit the fantastic Bamni Falls, surrounded by lush greenery. The forest in the Mathaburu range is a sight to behold. You can enjoy nature, go trekking, rock climbing, or have a blissful camping session under the starry night. It is also an excellent location to explore tribal culture and tradition.
There are also many dams offering extraordinary natural beauty and a peaceful atmosphere like the Khairabera dam. If you are fond of photography, you will have a great time here.
How to Reach?
You can reach Ayodhya Hills by road. However, railway travel will be your best bet as there are two nearby rail stations – Barrabhum and Suisa. From there you can take public transport to reach the destination.
Best time to visit: October-February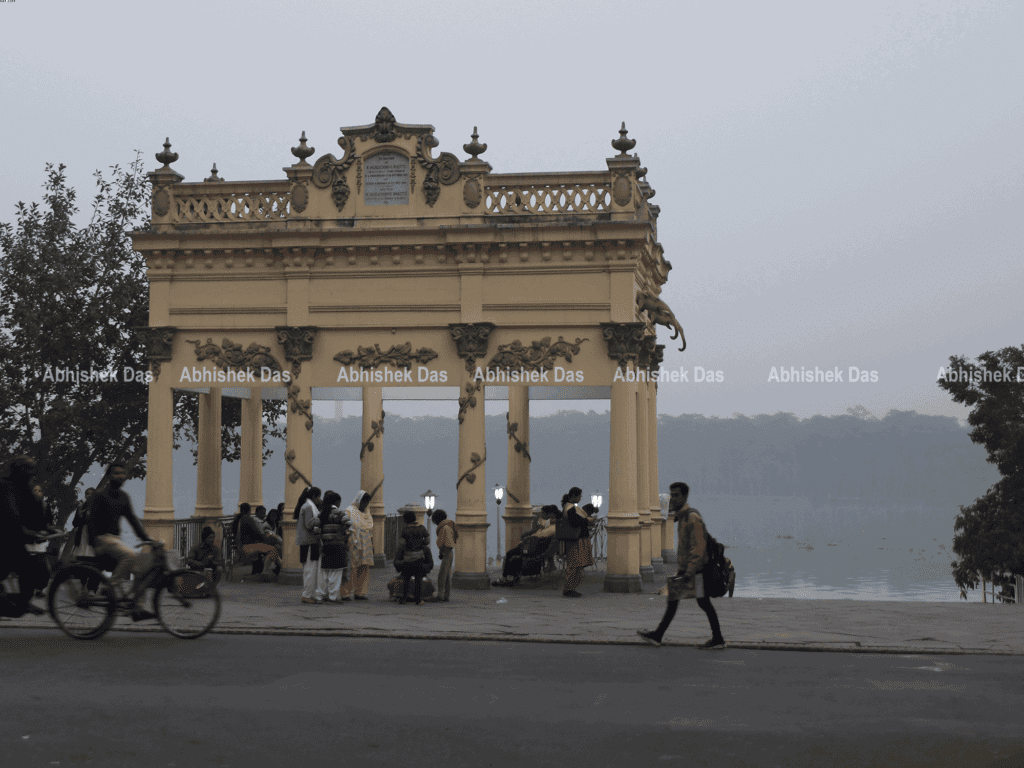 Bearing witness to the long history of Bengal, the city of Chandannagar boasts multiple historical monuments. As tourists slowly discover its hidden gems, it is becoming one of the top destinations in West Bengal tourism.
History enthusiasts will absolutely relish the colonial architecture present in Chandannagar. To start, you can visit the Chandannagar Museum. The Sacred Heart Church is another place to visit if you find yourself falling in love with French architecture.
You can enjoy the cool breeze from the Ganga river while you stroll on the promenade at The Chandannagar Strand. At Patal Bari, literally means underground house, the lowest level of this house goes down to almost the riverbed of the Ganga.
How to Reach?
The city is very well-connected by roads so taking a car from Kolkata is a great way to travel. You will also find plenty of trains leaving from Howrah to Chandannagar.
Best time to visit: All year
You may also like: 15 Exceptional Yet Underrated Destinations of India
Malda Town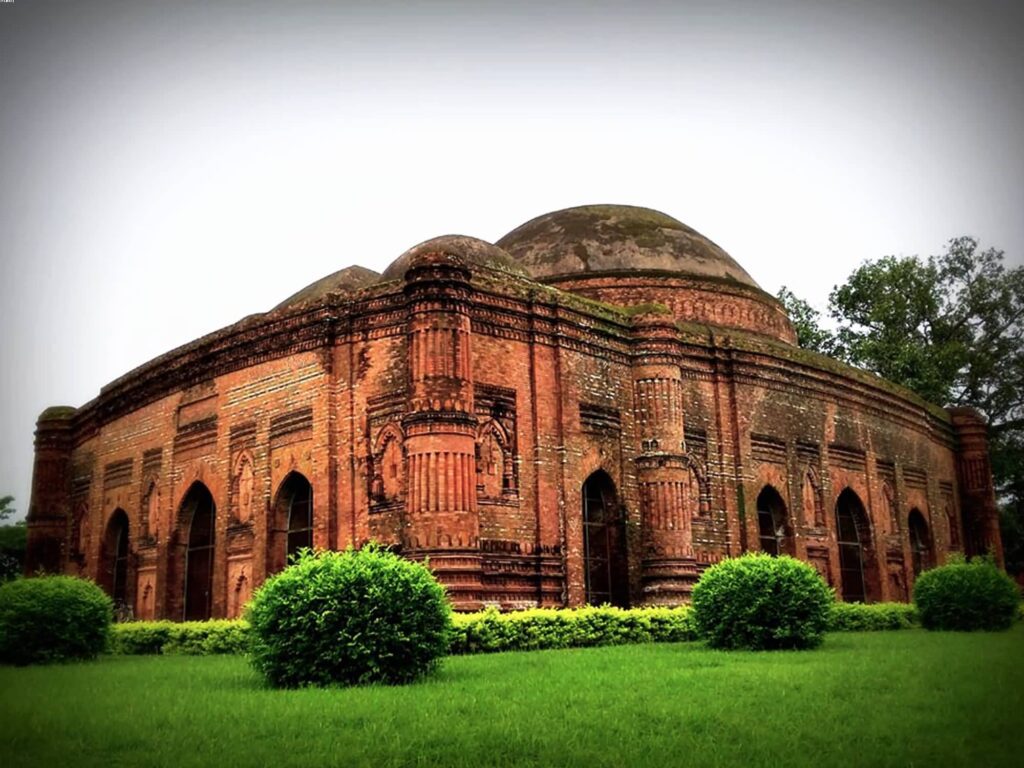 Malda is another location that is full of ancient history as it was once the capital of ancient Bengal and the seat of power. The architecture from both ancient and recent history is definitely awe-inspiring for tourists looking for historical places to visit in West Bengal.
To begin the high dose of history in Malda, you can visit the archaeological site at Jagjivanpur, 35km from Malda town. Here lie the ruins of a 9th-century Buddhist Vihara from the Pala dynasty. The Gour Palace is also a rich experience for any traveller. You can explore the Firoz Minar, and Dakhil Darwaza all dating back to the middle ages. There are also significant historical mosques like Chika Mosque, Adina Mosque, Baroduari Mosque and more.
How to Reach?
You can reach Malda town via the nearest airport at Bagdogra. Malda railway station is also nearby the city. Daily bus service is available too if you want to slowly relish your journey.
Best time to visit: All year
Buxa Village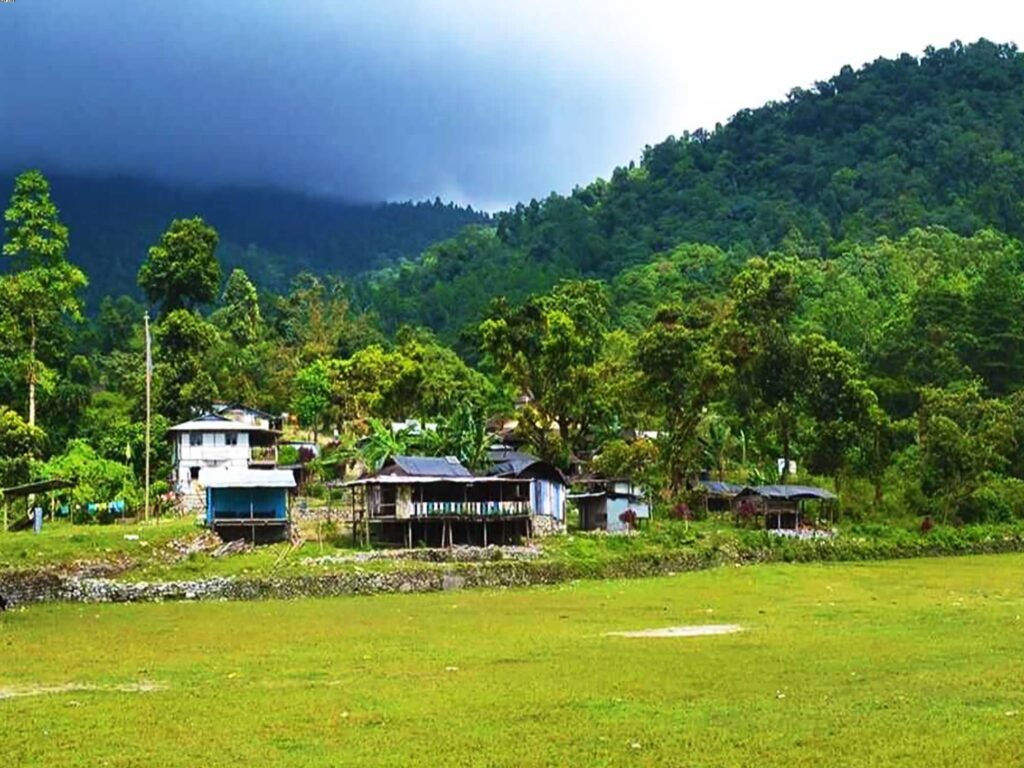 If you are planning a visit to unique West Bengal tourist spots, can you really miss the iconic royal Bengal tigers? That is why Buxa village located in the foothills of the Himalayas in the Alipurduar district should be a must-visit place in your travel itinerary.
Here you can go on a jungle safari in the Buxa Tiger Reserve. Though tigers are hard to spot, you might just find one. There are also a decent population of deers, elephants, leopards, bison and many other wild animals roaming about in the dense woods.
You can explore the nearby Jayanti river and the picturesque village situated there. If you are interested in trekking, you can visit the Buxa Fort inside the forest reserve.
How to Reach?
The best way to travel to Buxa is by train. You can take Kanchankanya Express from Kolkata. If you're travelling by air, Bagdogra will be your nearest airport.
Best time to visit: October-March
Jaldapara National Park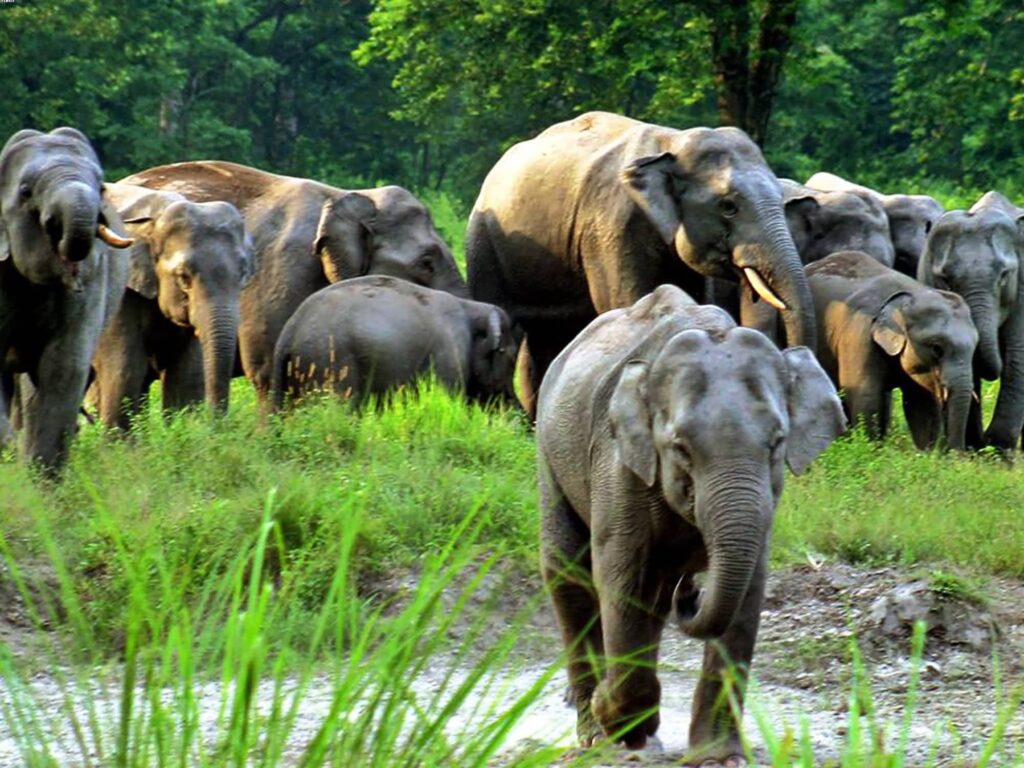 Are you someone who feels at home amidst the green wilderness? Is exploring flora and fauna your hobby? Then look no further. Jaldapara National Park is the right destination for you.
You can explore the jungle by availing jungle safari. The National Park is home to diverse species of both animals and birds. Watching wild animals in their natural habitat can be a rewarding experience. If you're a wildlife photographer then you've struck luck. Within such a rich environment, you can surely find an award-worthy shot! You can also go visit the nearby tea estates or visit the Coochbehar Palace.
How to Reach?
The New Jalpaiguri Railway Station is the closest railway station to the National Park. You can also go there by air via the nearest airport at Bagdogra.
Best time to visit: October-June
You may also like: Budget Travel Tips: Hack to Save Money for Solo Travellers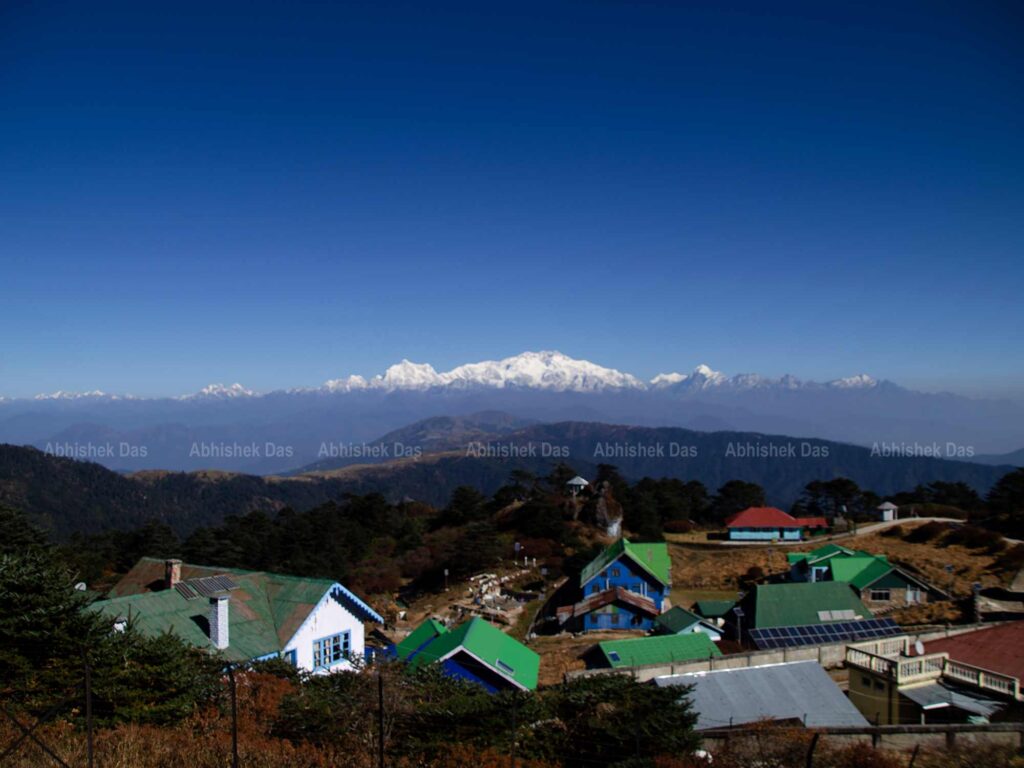 North Bengal is a paradise for anyone who seeks the beauty and awe of the soaring mountains. Tourists looking for offbeat locations to avoid the crowd in Darjeeling, Sandakphu can be your choicest destination.
Located in the most place in the eastern Himalayas, the little hamlet allows you a grand view of the four highest peaks of the world. You can see Mt. Everest, Lhotse, Makalu and all five peaks of the range touted by the Sleeping Buddha. Imagine watching a magnificent sunrise over them!
You can go on trekking on the mountain trails, or you can also avail of the private cars that are available now. If you wish, you can simply sit down, breathe in the pure mountain air, and relax while you enjoy the view.
How to Reach?
You can reach Sandakphu by air through Bagdogra airport. You can hire a car from the nearest New Jalpaiguri Railway Station to reach your destination.
Best time to visit: October-January, March-May
West Bengal is a complete package if you're looking to experience a little bit of everything. This list over here is sure to satisfy the little bug that is wanderlust!
Planning a trip is not easy. You have to think about lodging, transportation and everything else. To make your travel experience smoother and easier, you can trust us to plan a trip for you. We will take care of your entire travel itinerary from the beginning to the end.
Still, searching "places near me"? Browse through our other travel articles for more such unique travel destinations.