10 Stunning Royal Palaces to Visit in India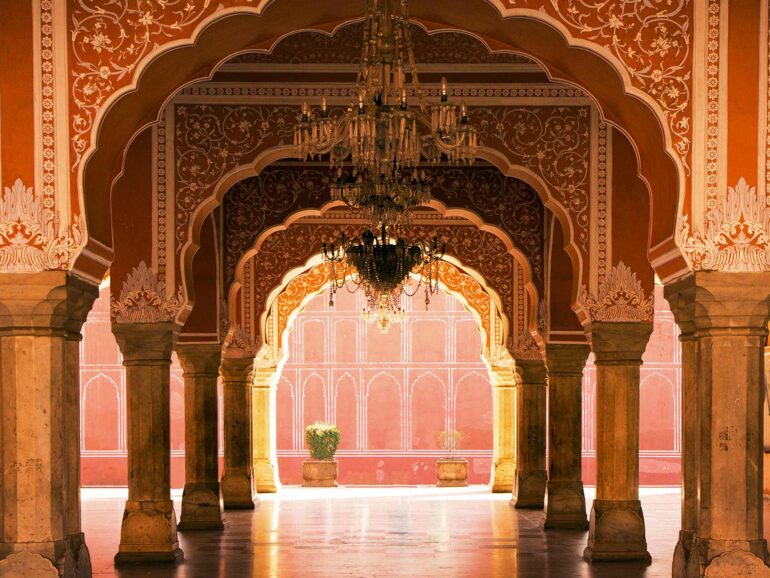 Since the ancient era, India has held a unique place on the world map owing to its rich diversity and culture. This culture and artistic taste of the land best finds its expression in various architectural masterpieces built since centuries here. So if you truly want to experience India and its cultural wealth, you ought to visit the palaces.
The palaces don't just display the artistic gift of our ancient people, but they also bring alive all those fantastic tales of grandeur and opulence of the rulers of this mighty land. Given that our land is dotted with so many small and large palaces visiting all of them may not be possible in one lifetime.
Best 10 Stunning Royal Palaces to Visit in India
To help you through, here is a selection of the top names that you may include in your next itinerary:
Samode Palace, Jaipur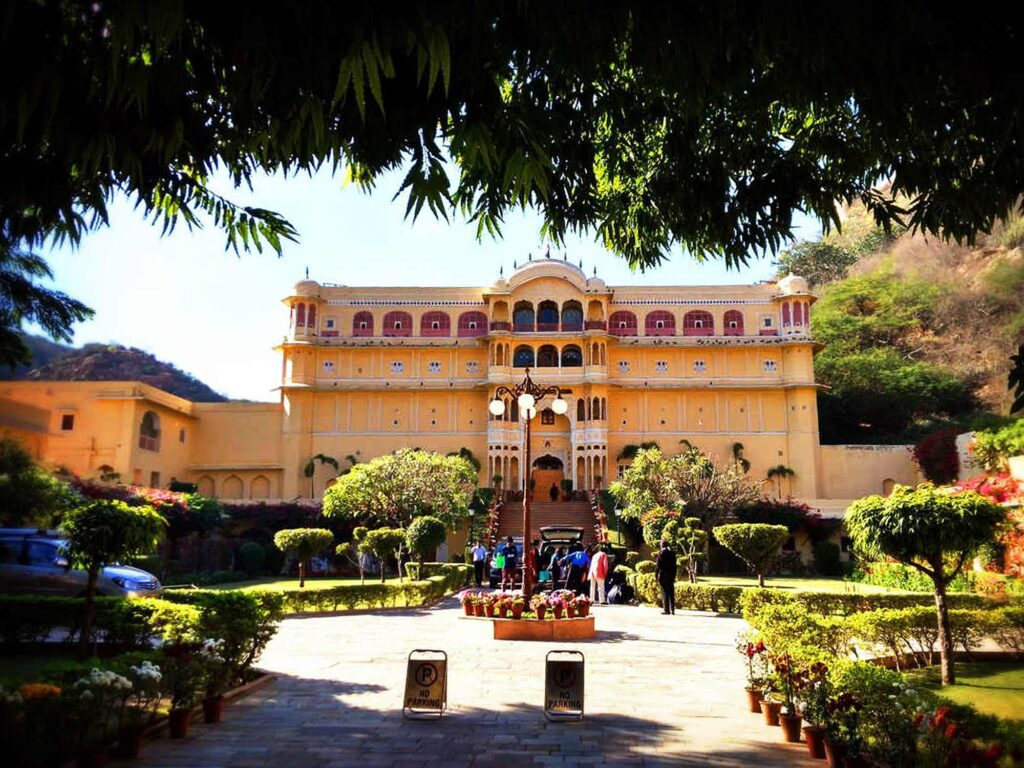 Set at the foot of the Aravalli range, Samode palace is one of the tourist hot spots of Rajasthan. This royal palace is located 40kms from the main city of Jaipur is a perfect example of Rajput- Mughal architectural craftsmanship. In the year 1987, this19th century luxurious palace was remodelled into an opulent luxury hotel. This palace, known for its extraordinary hospitality and comfort, has been hosting famous celebrities, artists, royalties, and travellers from all around the world.
Fun Facts: This palace has been part of a number of Hindi Bollywood movies as well as the Raj-romantic classic, "The Far Pavilion."
Location: Village Samode, Tehsil Chomu, Samode 303806
Timings: 9.00 am to 6.00 pm
Udaivilas Palace, Udaipur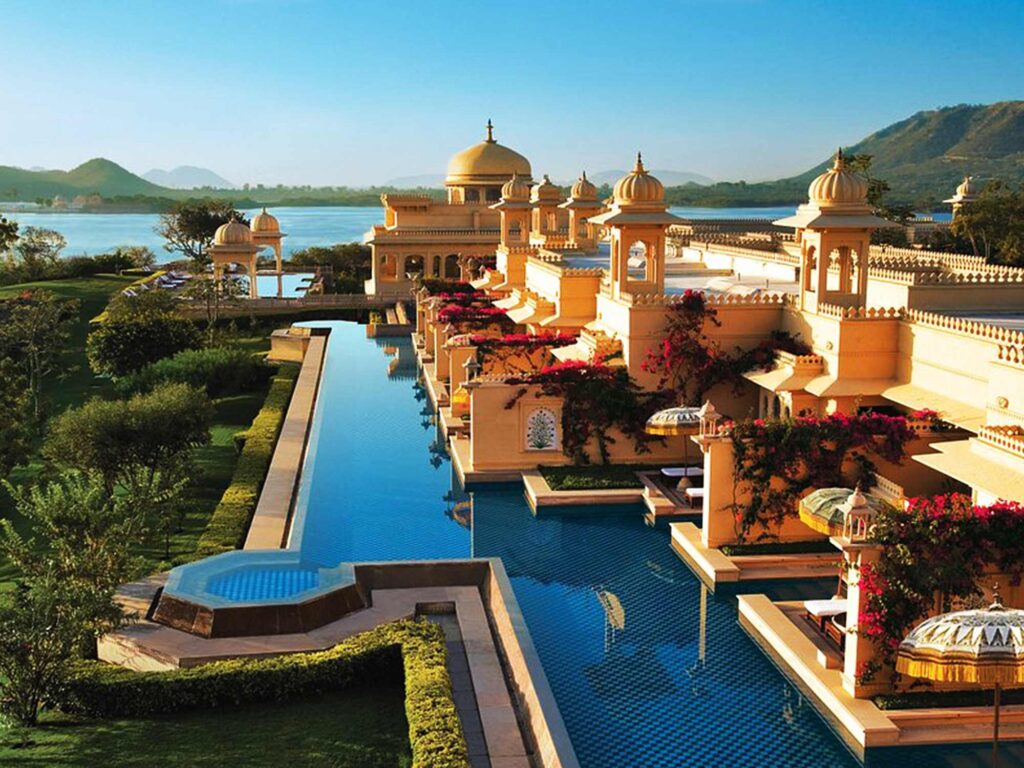 Today this palace sits as a 30-acre resort located on the banks of Lake Pichola. But it is a must-visit spot in Udaipur, the city famed for its beautiful palaces and lakes. Built-in 1567, Udaivilas is decorated with elegant Mewari architectural brilliance and ornamental courtyards and garden. Other than this, frequent sightings of peacock and deer can be seen as nearly forty per cent of this palace is a wildlife sanctuary which makes it a perfect getaway destination for luxury and nature lovers.
Fun Facts: It was ranked Number 1 in 'India's Top 20 Hotels' by Travel + Leisure (India and South Asia), making it one the most famous palaces in India.
Location: Badi-Gorela-MullaTalai Rd, Haridas Ji Ki Magri, Pichola, Udaipur, Rajasthan 313001.
Timings: Open 24X7
You may also like: 10 Ayurvedic Retreats To Try Out In India
Tipu Sultan's Summer Palace, Bangalore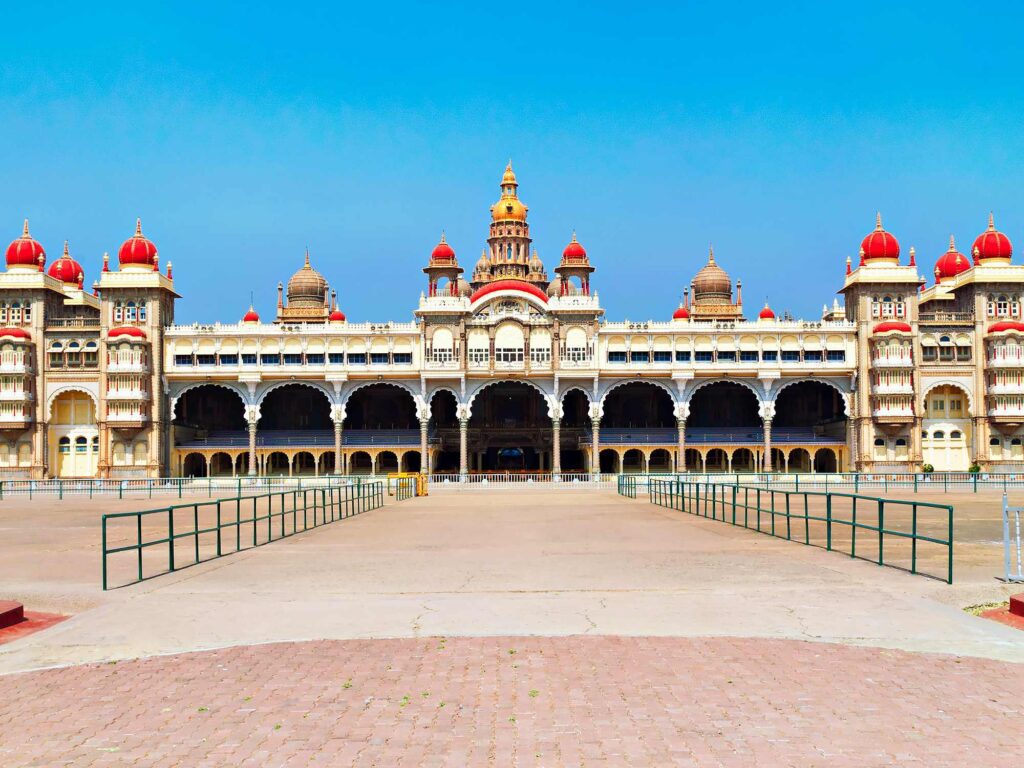 "Rash e Zannat" was the title given by the emperor of Mysore, Tipu Sultan, to this historic summer palace which simply means "Envy of Heavens." And travellers today attest that it was named quite rightly so. The palace is renowned for its Indo-Islamic architecture, with delicately carved pillars, teakwood carvings, outstanding stand out balconies, and majestic arches. If you are a traveller and want to know more about the history of Bangalore's most famous "Hero," Tipu Sultans summer palace is the right spot to start your journey.
Fun facts: Once started by Hyder Ali, this palace was completed by Tipu Sultan in the year 1791.
Location: New Tharagupet, Bengaluru, Karnataka 560002.
Timings: 8:30 am – 5:30 pm
Chowmahalla Palace, Hyderabad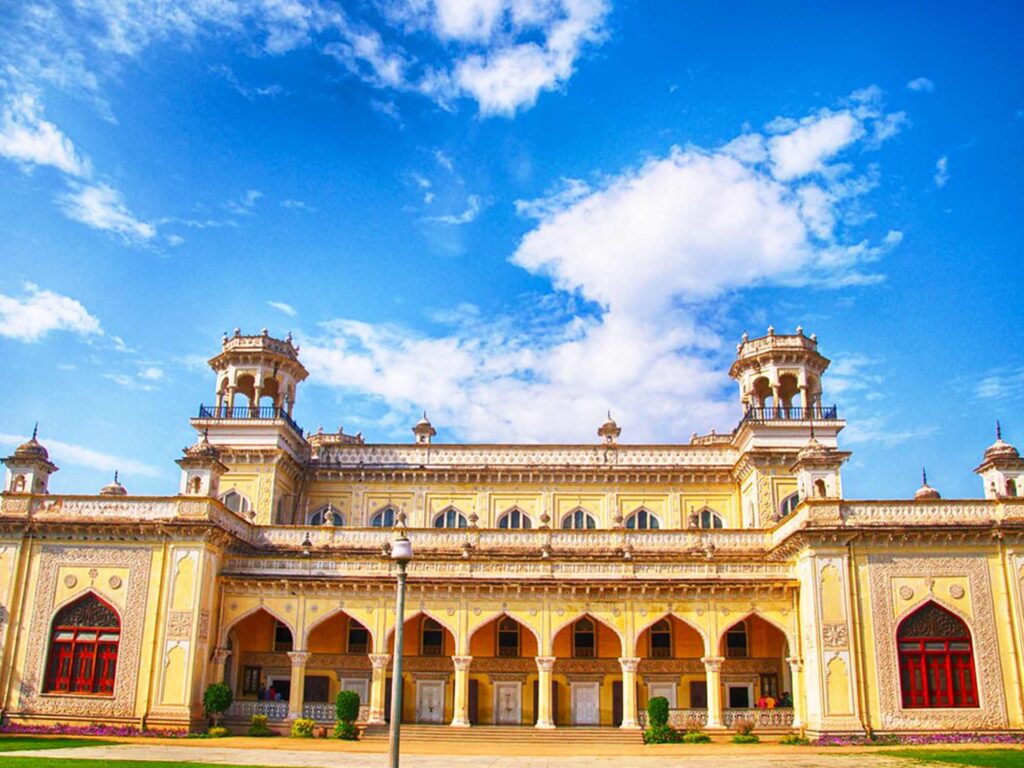 When you are in Hyderabad, a place known for its beautiful structures like Charminar and Golconda Fort, it is likely that you may miss out on the lesser-known gems. Chowmahalla Palace is one such place. Built-in the 18Th century, this Nizami masterpiece is known for its magnificent Persian, Rajasthani, and European style influenced into the architecture and courtyards and intricate carvings on the walls and ceilings. In the year 2005, this palace was restored and opened to the public, and it is slowly becoming one of the popular sightseeing spots in Hyderabad.
Fun Facts:
A 1912 Rolls Royce Silver car of the Nizam is put on display here.
The clock above the main gate of the Royal Palace has been ticking away for around 250 years.
Location: Khilwat, 20-4-236, Motigalli, Hyderabad, Telangana, 500002, India.
Timings: 10:00 am – 5:00 pm
You may also like: Don't Miss these Mysterious Archaeological sites of India
Hazarduari Palace, Murshidabad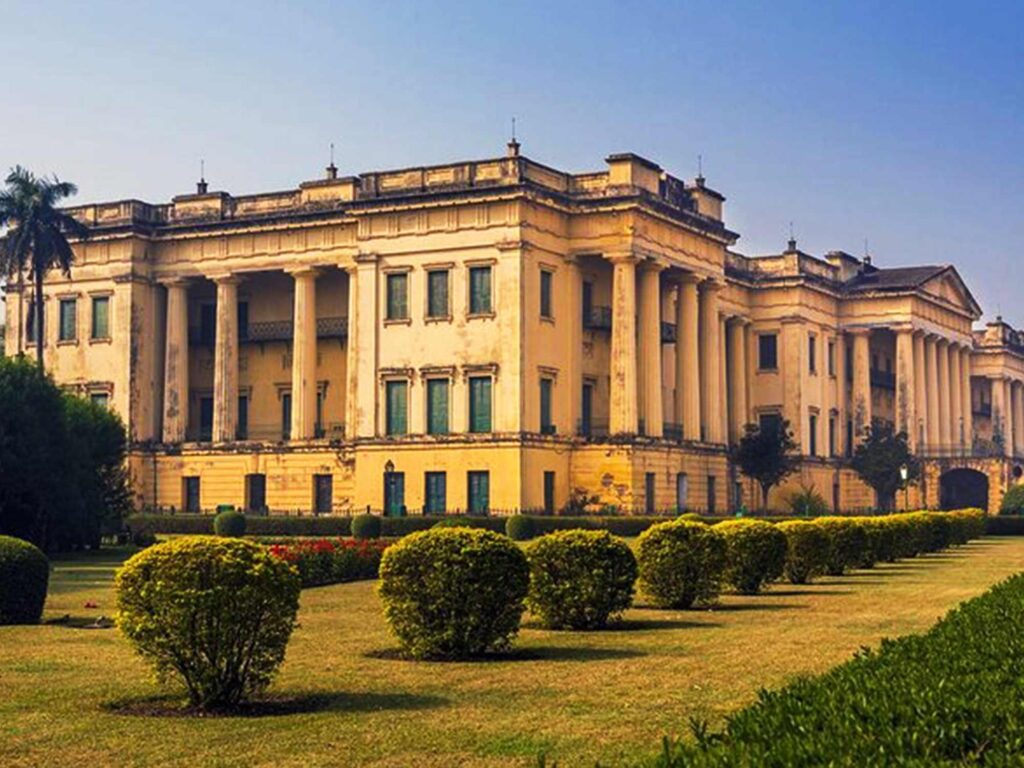 A 19th-century masterpiece, Hazarduari palace is a heritage site that every soul of Murshidabad likes to boast about. Surmount over massive 40 acres of land, Hazarduari Palace is the perfect exhibition of European architectural brilliance as this was built by the famous architect Duncan Macleod during the dominance of Nawab Nazim Humayun Jah. This tourist favourite is known for its splendid museum, which displays a collection of artillery, paintings, and portraits of the Nawab. This palace, by every means, is one of the famous historic palaces of India.
Fun Facts:
It was rumoured to be built on an estimated whopping 16.50 lakh gold coins back in the day.
It has three floors with around 1000 doors, of which 100 being genuine real doors.
Location: SirajUdDaulah Rd, Hazarduari, Murshidabad, West Bengal 742149.
Timings: 9:00 AM – 5:00 PM
Thirumalai Nayakkar Mahal, Madurai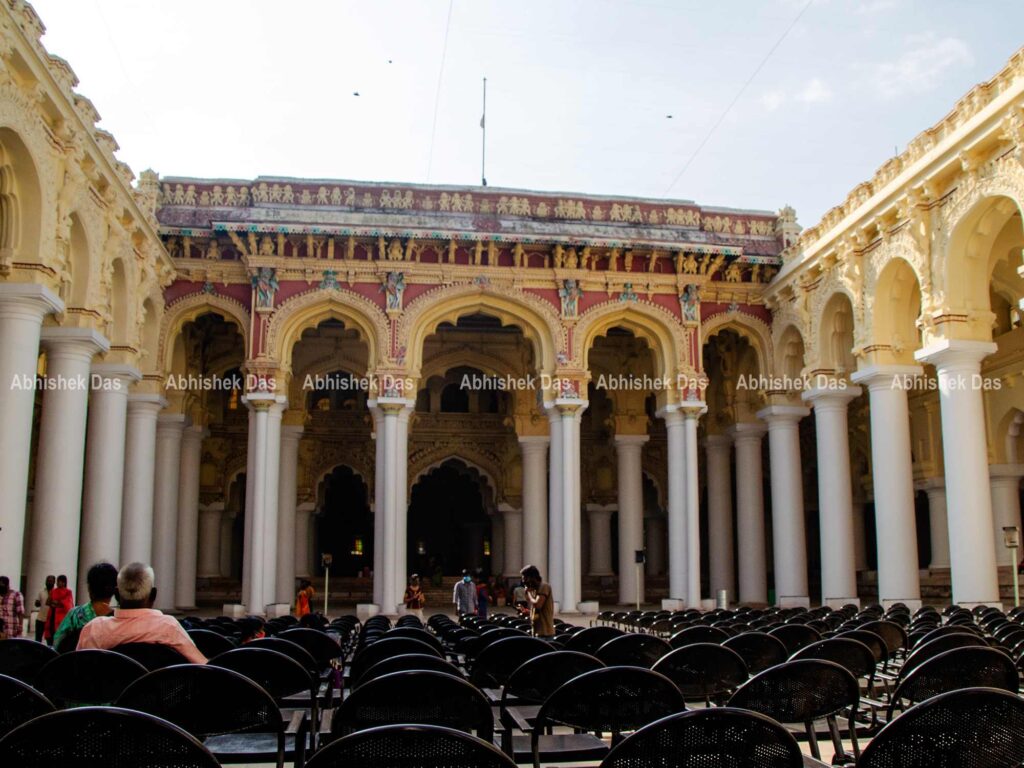 Madurai's prized possession; this 17th-century artistic architecture is a popular sightseeing spot among the backpacker tribe. Constructed as a residence for the then ruler, King Thirumalai Nayak, this magnificent architecture has a blend of Islamic, Dravidian, and Rajput influences. Once you are inside the beautifully structured Palace, the biggest attractions of the place are the majestic pillars and beautiful sculpted paintings on the ceiling of the palace.
Fun Facts:
This palace has been a background for many renowned movies, such as "Iruvar" and "Guru."
The palace offers a light and sound show depicting the story "Silappathikaram" in both English and Tamil languages.
Location: Palace Rd, Mahal Area, Madurai Main, Madurai, Tamil Nadu 625001.
Timing: 9 AM to 5 pm
You may also like: Exploring The Temple City- Madurai
Hawa Mahal, Jaipur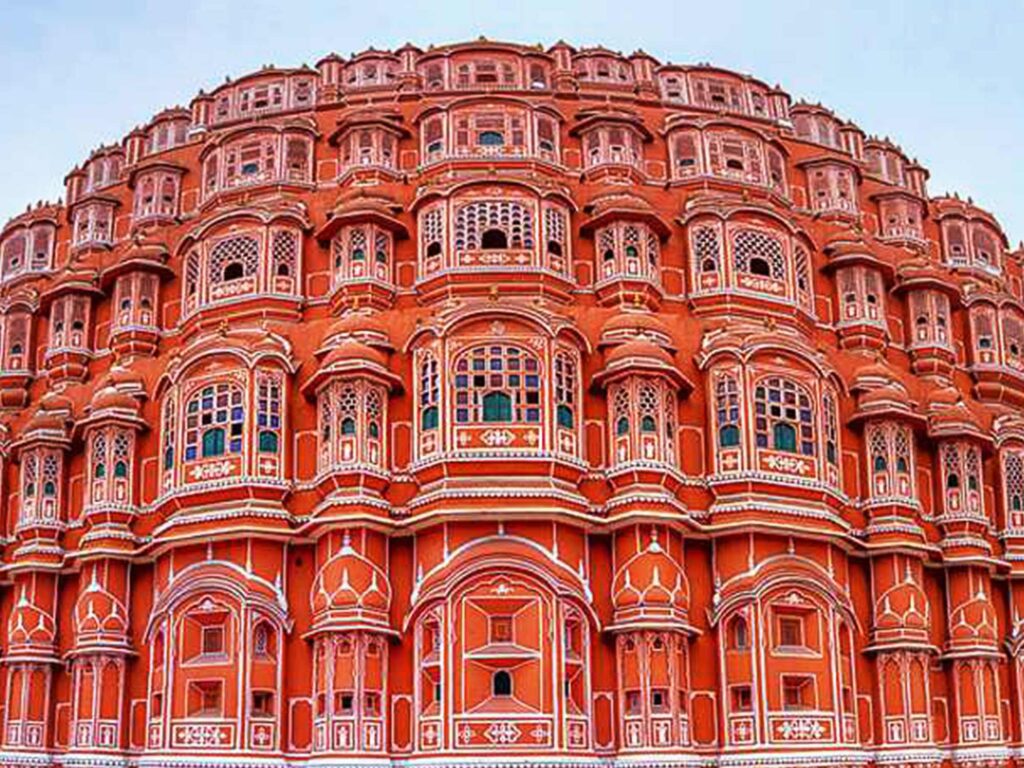 From a list of palaces in India, Jaipur's Hawa Mahal, without a doubt, is a destination that makes it on every traveller's bucket list. Hawa Mahal, or "Palace of breeze," is a five-storied structure built by Kachhwaha Rajput ruler Maharaja Sawai Pratap Singh in the year 1799. The structure is an amalgamation of Mughal, Islamic and Rajput inspired architectural masterpieces. The palace is decorated with a distinctive pink colour on the walls and has a honeycombed hive look which comprises a whopping 953 windows, which adds to the majestic look.
Fun Facts:
Each floor of the Hawa Mahal has a temple in it.
Unlike other palaces of India, there isn't a gateway in the front of the palace. One should enter through a door, which exists on the side of the building.
Location: HawaMahal Rd, BadiChoupad, J.D.A. Market, Pink City, Jaipur, Rajasthan 302002.
Time: 9:00 am to 4:30 pm
Marble Palace, Kolkata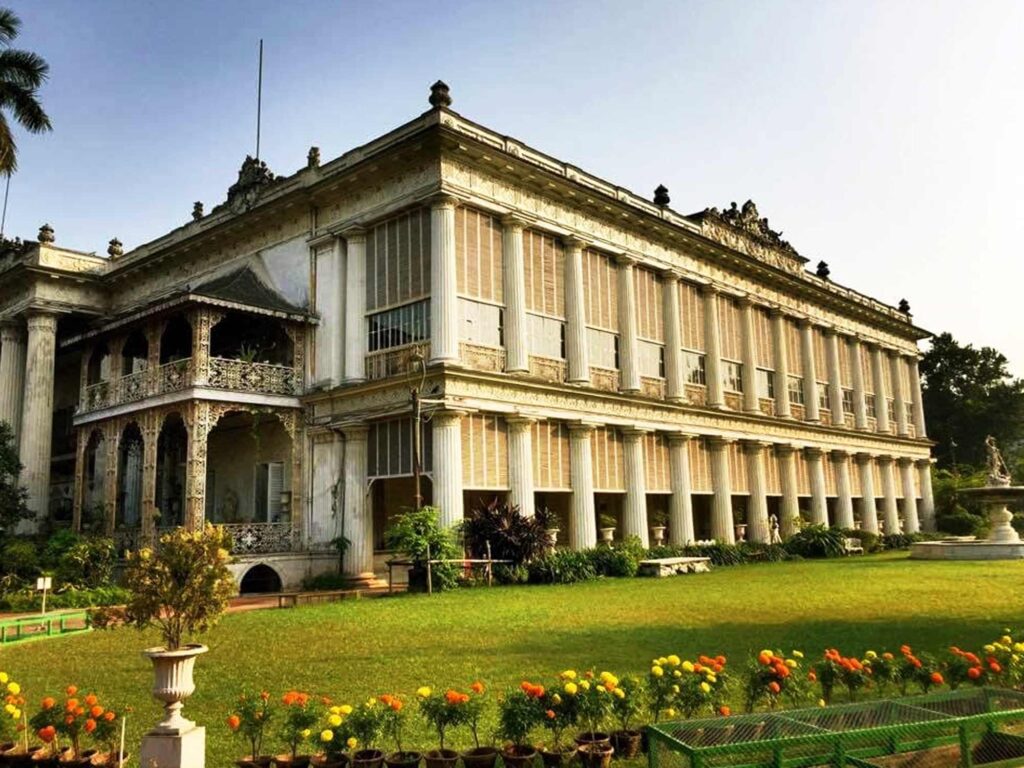 If you are a fan of Western sculptures and paintings, and artefacts of the European and Indian genre, the Marble palace of Kolkata is the place you are looking for. Built by one of the wealthiest merchants of that time, Raja Rajendra Mullick had a passion for collecting artworks from places he had visited. Its privately-owned mansion is built in a neoclassical style, while the courtyards and gardens have an essence of his Bengali roots. It is said that this colossal structure was constructed by using 100 different types of marble, hence the name Marble palace.
Fun Facts: This is private property, and a special permit is required prior 24 hours to West Bengal Tourism Information Bureau for entrance.
Location: 46, MuktaramBabu Street, Kolkata,700007
Time: 10:00 AM – 4:00 PM
You may also like: Tourist places in Kolkata "The Heritage"
Fernhills Royale Palace, Ooty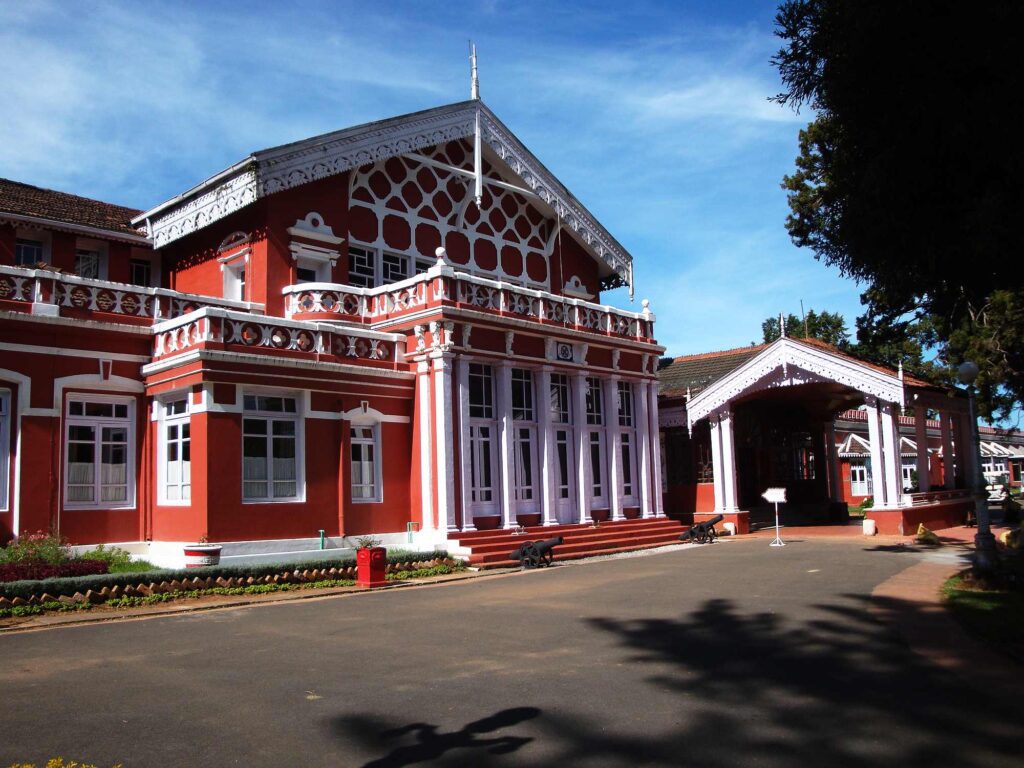 Built-in the year 1844, this historical palace will transport you to the bygone era of colonization which is still preserved in Ooty or commonly known as "The Queen Of Hills." Situated on the beautiful hills of Nilgiri, this heritage spot was used as a summer palace by the Mysore Maharajas, which is now turned into one of the regal heritage hotels in Ooty. Surrounded by beautiful lush forests and tea gardens, these 50 acres of land offer a picturesque experience of the neo-classical renaissance, which makes it a perfect getaway for holiday seekers and honeymooners.
Fun Fact: It was temporarily named Moonesami and served as one of the initial country clubs in Ooty.
Location: Nilgiris, Ootacamund, Ooty (and vicinity), 643004, Tamil Nadu, India
Time: 12AM check-in
Panch Mahal, FatehpurSikri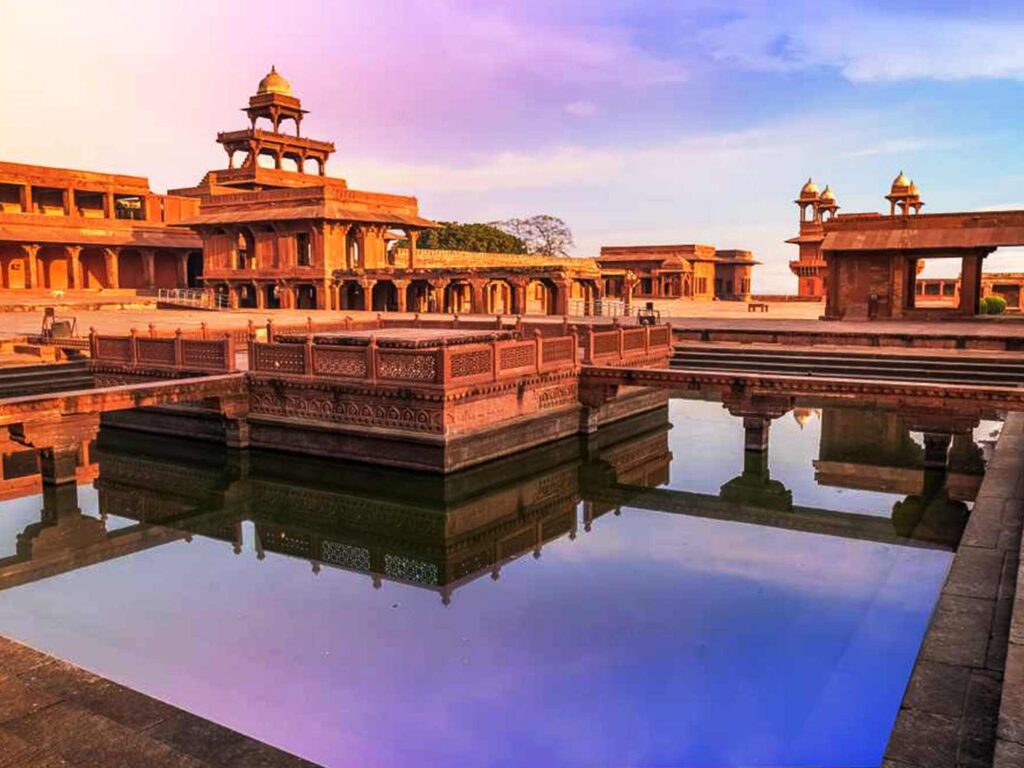 Panchmahal, which simply means "Five level Palace," is a five-story architectural monument located in the northeastern part of JodhaBai's palace inside the Fatehpur Sikri Fort. Known for its exceptional architecture, this monumental collonaded structure was built by Akbar, who took inspirational design elements of a Buddhist temple. Other than this, the pavilion gives a splendid view of the Fatehpur Sikri and is the perfect spot to romanticize a beautiful sunset with your partner.
Fun Facts: PanchMahal has 84 columns on the ground floor, the first story has 56 columns, and the second and third stories have 20 and 12 columns, respectively.
Location: Dadupura, FatehpurSikri, Uttar Pradesh 283110
Time: 7 AM to 6 PM
So now that you have been list, are you ready to set off on your royal tour? Make your plan right away and book ahead of others to avail the best offers. Are you having a tough time figuring out the latest travel protocols by the different states? Or are you worried about arranging a sanitized vehicle for airport transfers and local sightseeing? Do not worry- now you have the travel experts. Call us today for a free consultation for your upcoming tour.