A magnolious assembly of sandstone standing tall along the bank of the Ganges caught my attention before crossing the river Ganges. The Relic Ramnagar is a small town on the eastern bank of the river Ganga. It is yet another peaceful place besides Sarnath which will take a short tour from Varanasi. The fort was built during the 18th century by Kashi Naresh Pelu Bheru Singh. Members of the royal family now reside here.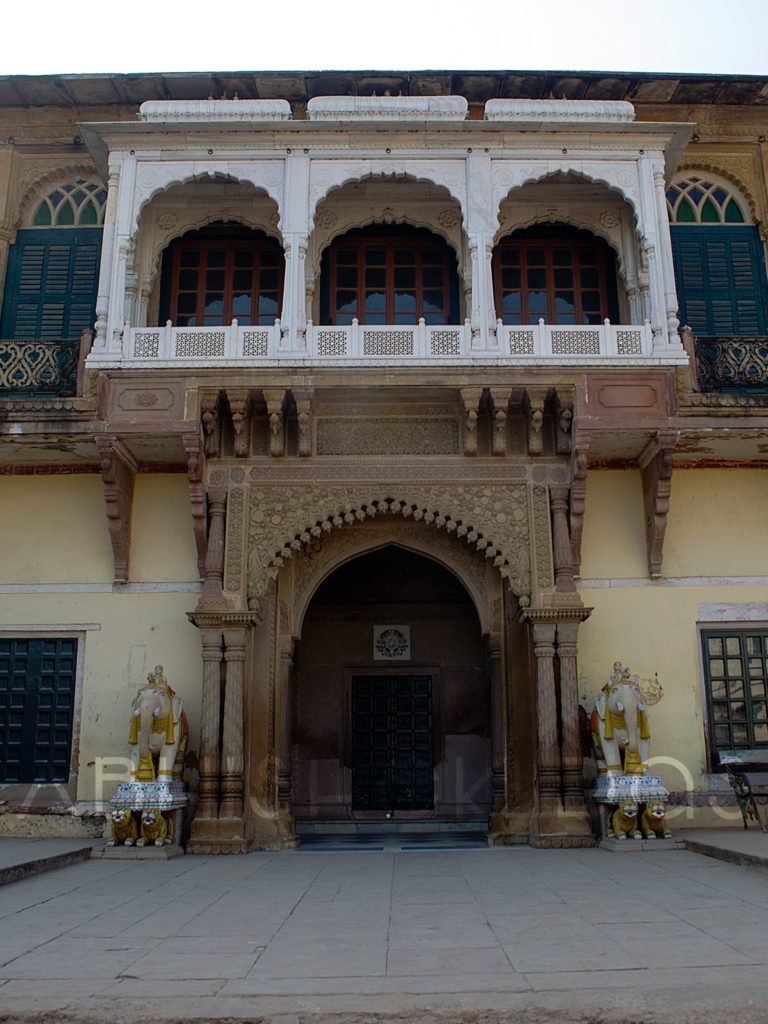 Parts of the fort are open for tourists, which include a museum that holds a rare collection of antique cars, palkis, palanquins, gothic apparels, ivory, and many more others. Around the fort, one can notice some of the oldest astronomical clock, carved balconies, pavilions, open arcades, Durbar hall, and reception room. There are two stunning temples in the fort, one is dedicated to Lord Vishnu, the other one is built to venerate Veda Vyasa who wrote the great Indian epic, Mahabharata.
How to Reach?
Varanasi is well connected by tuk-tuks (auto) and totos for the local city tour. Tuk-tuks are available for Durga temple near BHU from Varanasi railway station. From there, shared tuk-tuks are available for Ramnagar town.
A Day in The Ramnagar Fort
I started my journey from the lodge near Varanasi railway station. The easy accessibility of transport makes the travel very smooth. Though you need to change the transport to reach Ramnagar Fort, I got share tuk-tuks for The Relic of Ramnagar which is affordable. I reached my destination after covering a distance of almost 10km by crossing the river Ganges on a pontoon bridge.
There is an entry fee to visit the museum of the sleepy palace. As I entered the beautiful courtyard decorated with garden and antique cannons drifted me to another time zone. The museum is famous for its different vintage weapon collection like revolvers, guns, knives, swords and daggers from different countries.
The museum's grand collection from vintage palkis and cars to ivory carvings, precious jewels and various artefacts amazed me. They look grand even under a thick layer of dust covering with low maintenance. My most vivid memory of the museum is of the palanquin of a Royal Bengal tiger which was hunted by the Kashi Naresh.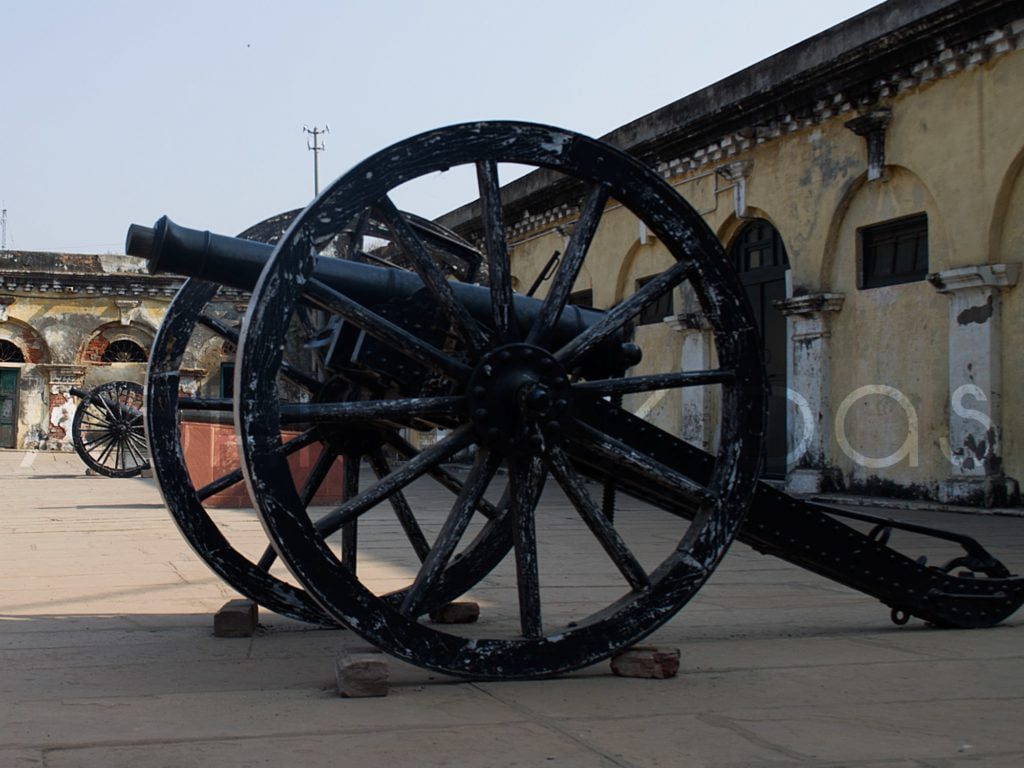 Riverside view from the palace is splendid. I sat there looking at the passing boats and flock of birds flying with zephyr through bushes. The time moved so fast at this amazing place, I almost forgot to visit the temples of the fort. Interestingly Vishnu temple is inspired by the Mughal architecture and Ved Vyas temple is based on the primaeval story.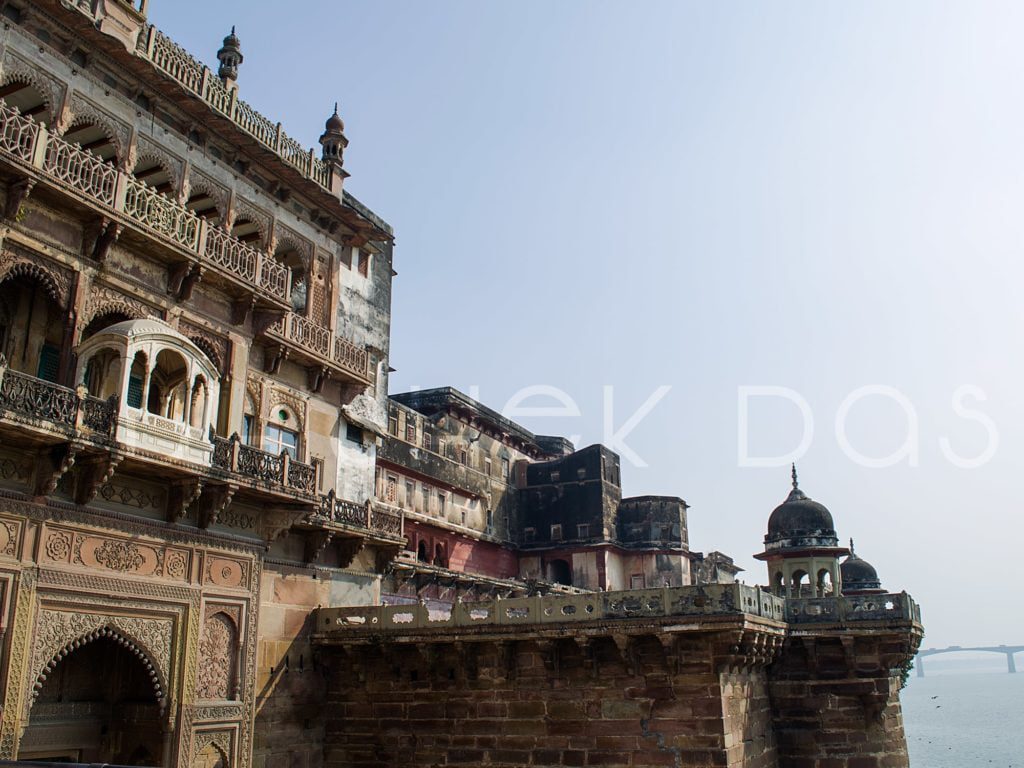 Though the fort is not maintained and the littering by visitors makes it sully, I still found this place to be very interesting and peaceful. The unexpected collections of grandeur antiques will surprise you. The impressive courtyard captures the different time and phases of the palace. It is a tour you will surely like to add on while in Varanasi.